Animal Science students sampled a variety of ground beef in class on Thursday to determine if health programs and types of feed play any factor in the taste of animal products.

The Elementary shuttle from Terril will arrive in Graettinger 10-15 minutes late today due to a bus breakdown.

The Foods 2 students are in the middle of their Breads unit. This week they are making biscuits. Both Kelsey and Autum chose scone making.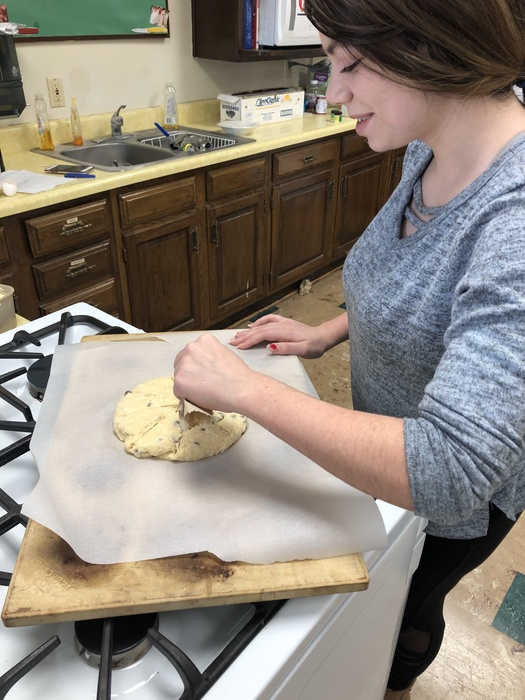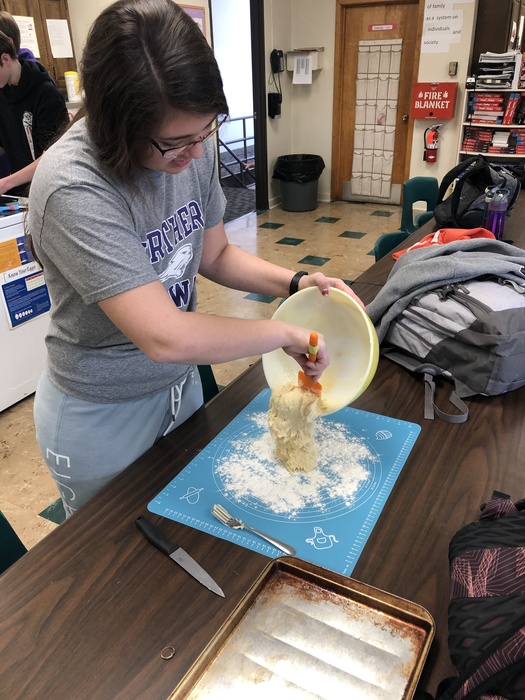 Students in Chemistry explored metallic bonds by creating an alloy of zinc-coated copper.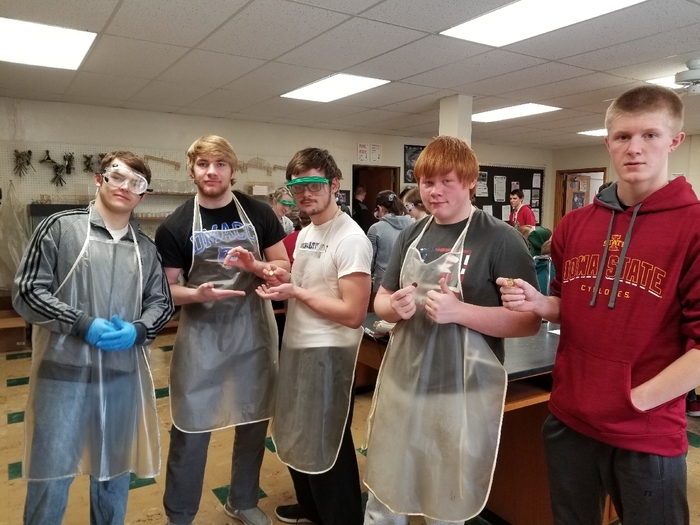 GTRA Pops Concert 7:00 PM in GRAETTINGER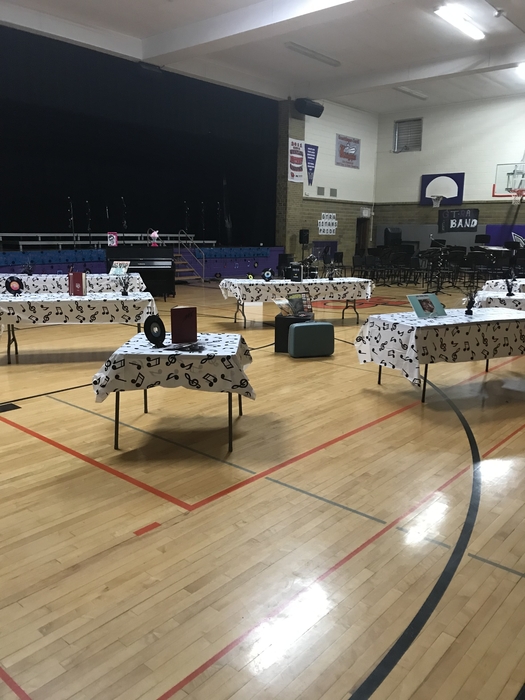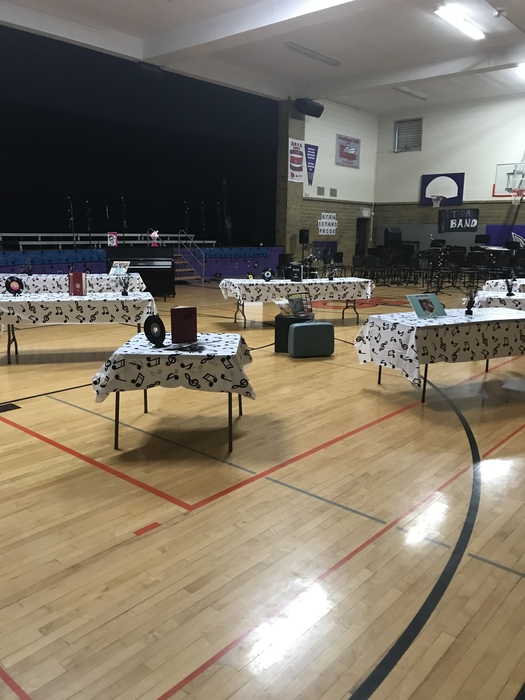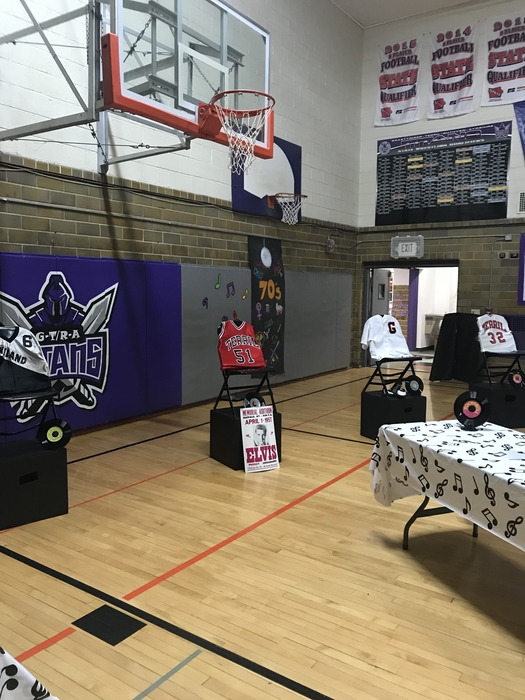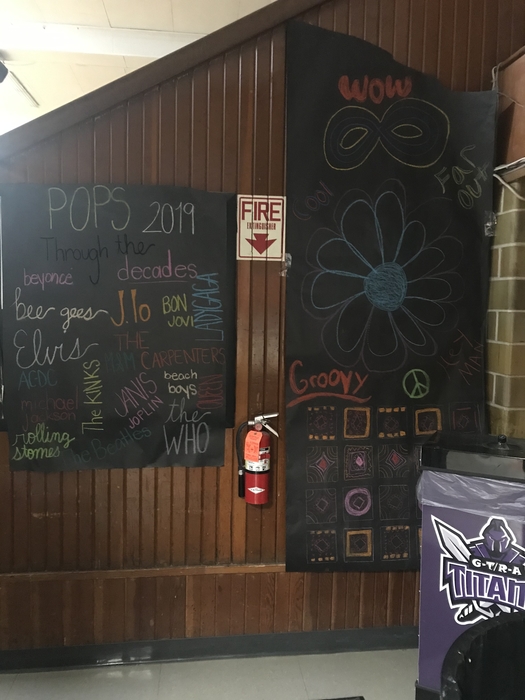 Here are some photos of our G-T/R-A Spanish students putting their skills and learning to the test. Students went to a local restaurant to order their meals using the Spanish language!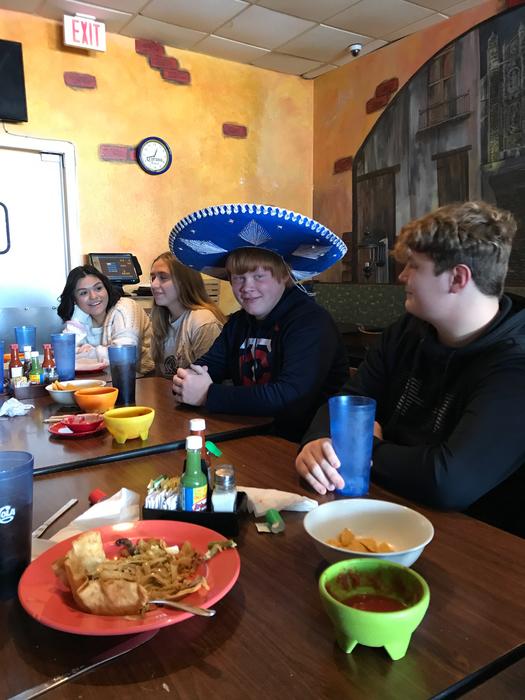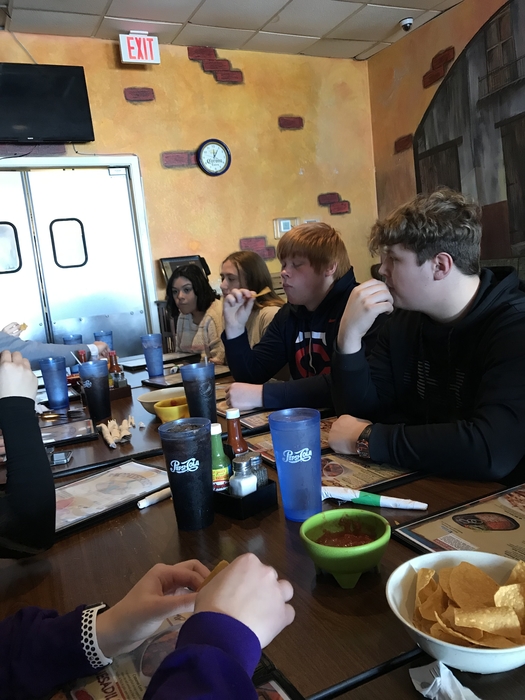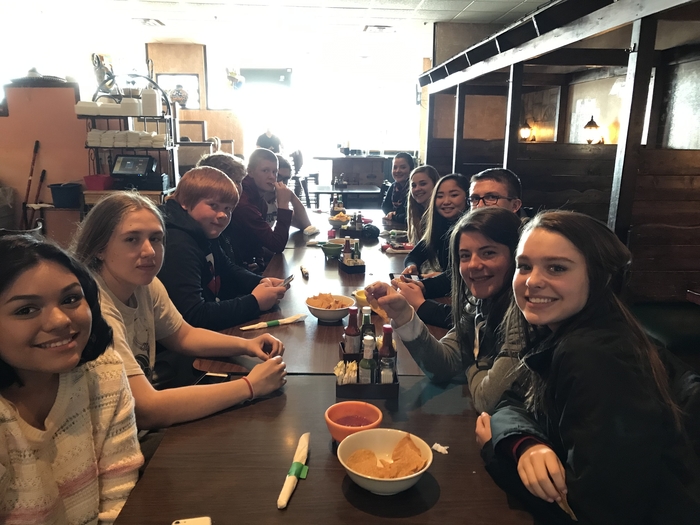 Join us on April 27th for the 2nd Annual Autism Walk to bring awareness to autism and to support families of children with autism in Northwest Iowa! Receive a complimentary t-shirt when you register before April 5th!
http://tinyurl.com/nwiowaautism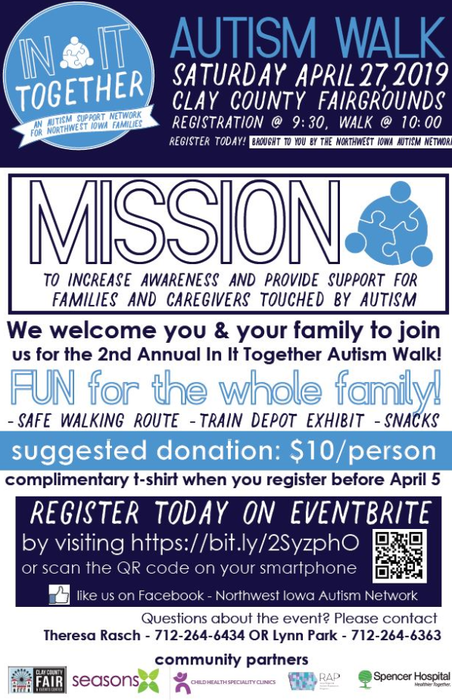 Anatomy & Physiology class was back in action dissecting sheep brains for their Nervous System unit!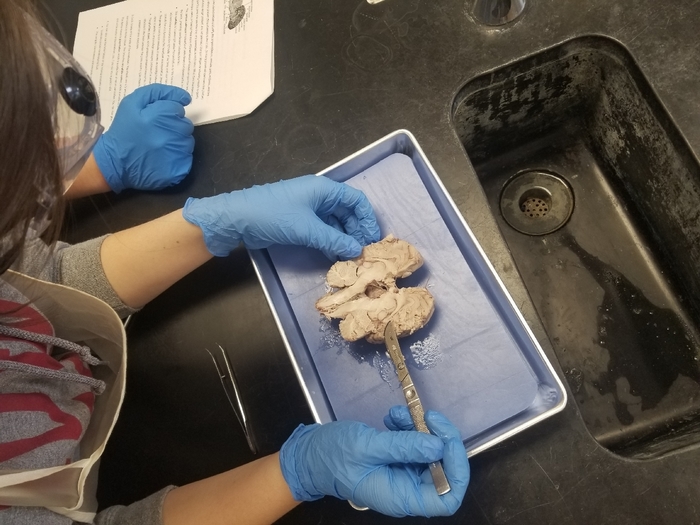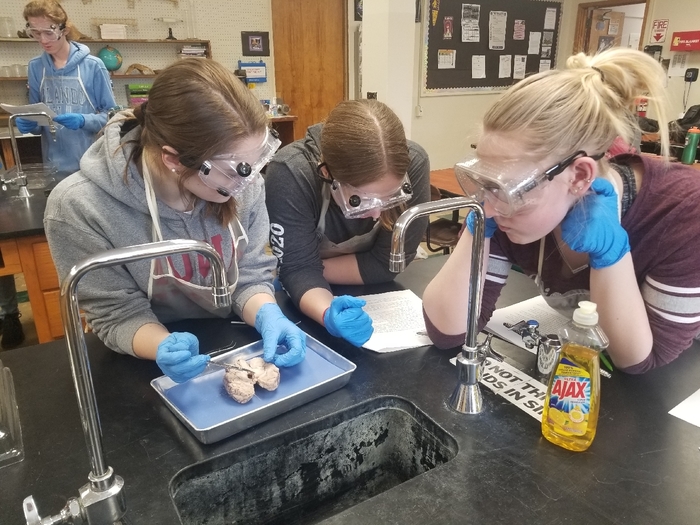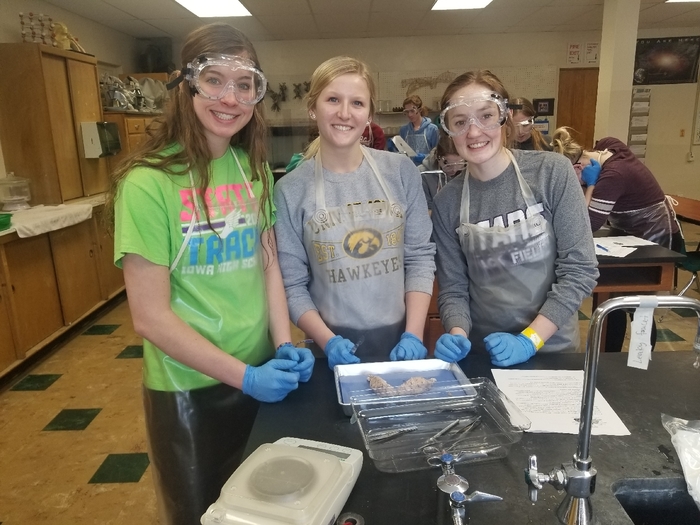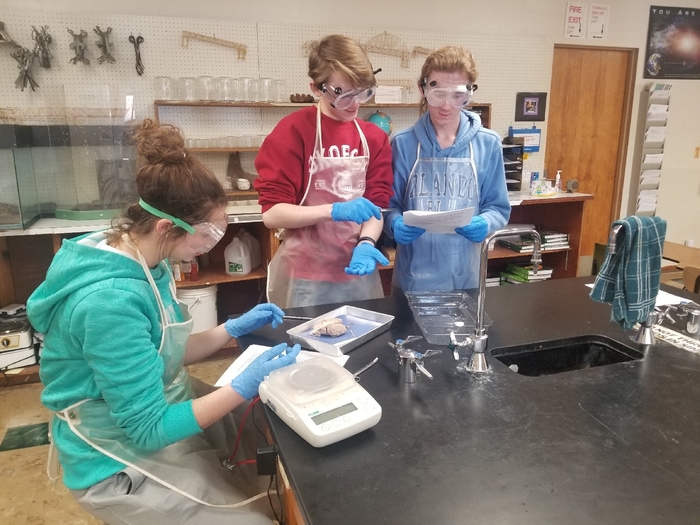 Sophomore World History & Junior US History classes prepared National History Day Projects. Then community members visited to judge, but more-so help the students extend their thinking. Thank you to all involved!
Don't miss the Titanettes Dance Team Showcase today! Show starts at 3:00 p.m. in Graettinger with doors opening at 2:30 p.m. See all your favorite dance routines from the year plus three new ones! Also featuring the Little Titanette Dancers, Dancetastic, North Union, and ELC!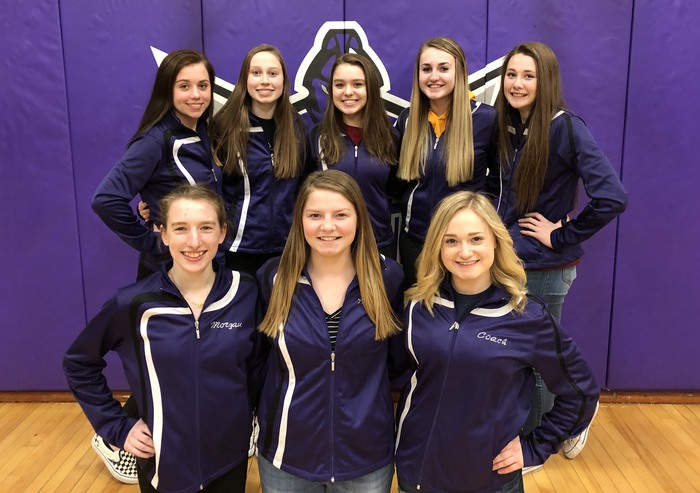 The Palo Alto County Gaming Development Corporation tonight gave the school district $36,456 for tech, fine arts and literacy. In addition, we were awarded $4,455 for an outdoor classroom in Terril!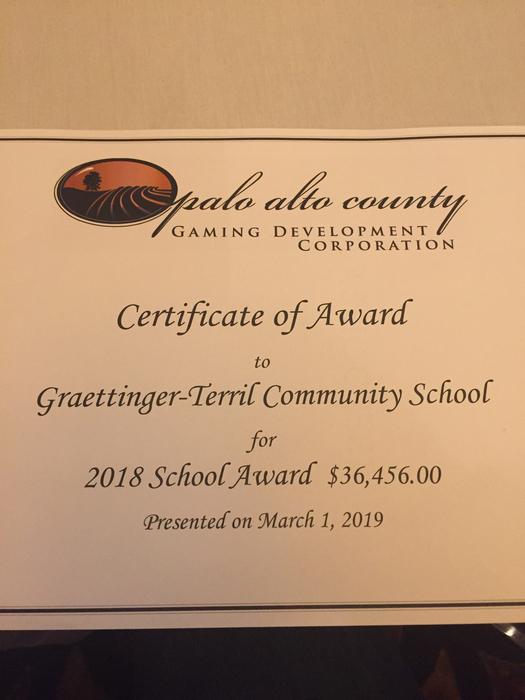 Tori Hampson is busy learning the pre-game routine she will be performing during the 4A and 5A Girls State Basketball Championship Games! Catch her on IPTV Friday and Saturday nights!

Marc Benedict presented about his externship experiences and the No Boundaries Program as part of a panel discussion at Buena Vista University yesterday. This was part of a STEM Scale Up PD put on by the Governor's STEM Council.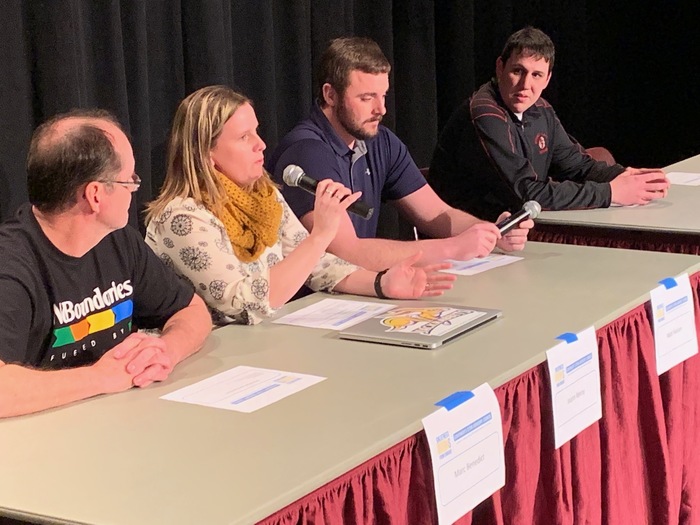 From websites to digital and paper posters to full blown exhibits- seniors are spreading great endangered animal awareness in their Modern Problems class.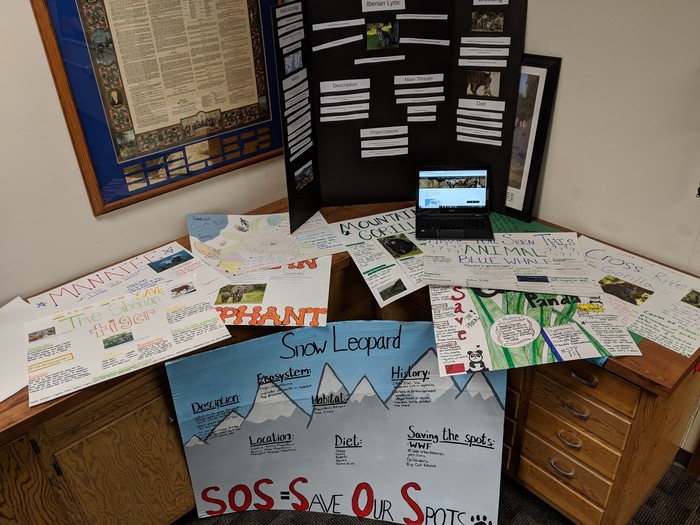 From websites to digital and paper posters to full blown exhibits- seniors are spreading great endangered animal awareness in their Modern Problems class.
No School Monday, February 25, for G-T. Stay warm and Stay Safe!

The 6th Annual Dance Showcase has been postponed to Sunday, March 3rd at 3:00pm at Graettinger. Doors will open at 2:30pm.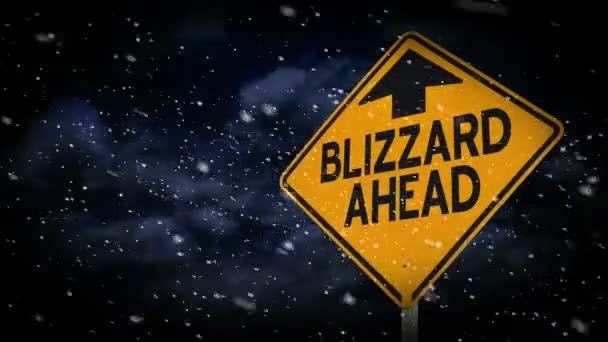 Even though it seems as if winter is dragging on, I promise summer will be here before we know it and there are so many great activities for kids and families in our area! Swing by the Graettinger Library Wednesday, March 6 from 5:30 - 7:00pm to register for one or all.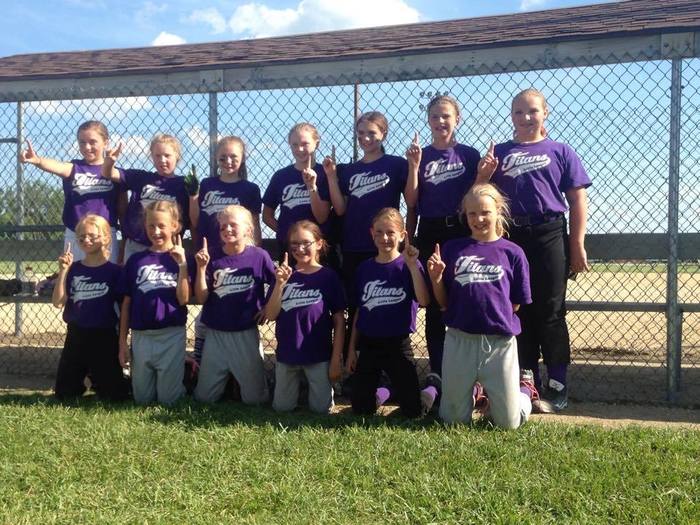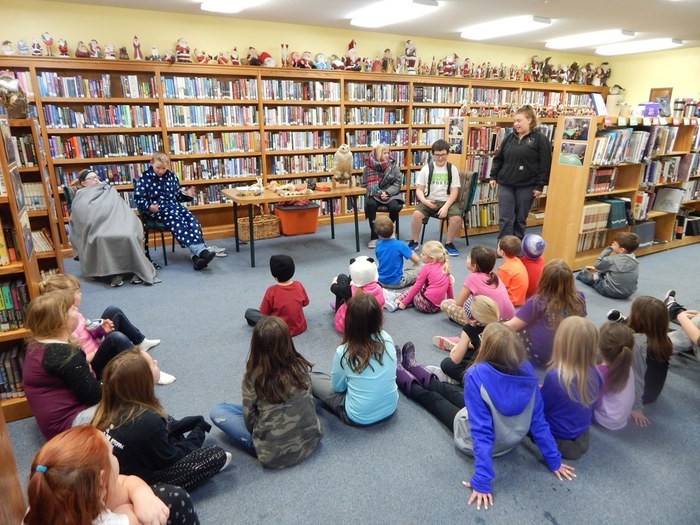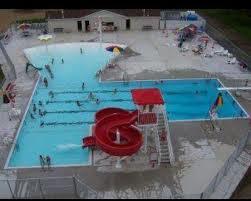 TIME CHANGE: The Titanettes Dance Team Showcase will be held Sunday, February 24th at 4:00 p.m. Doors will open at 3:30 p.m. Admission is $5.00 for adults and $3.00 for students. Come enjoy an awesome afternoon of dance!

Students in Anatomy & Physiology tested various reflexes during their Nervous System unit. Thank you to Dr. Alex Helmich for supplying the hammers for our students!