When Adri was looking for a project, I challenged her to be creative. Challenge met! She found a photo of a project she was interested in, worked with our end-of-semester time schedule, put in hours when others were opting to not be at school and accomplished her goal.
THANK YOU, Mr. Clouse for your years of dedication to the students of Graettinger-Terril and Ruthven-Ayrshire Community School Districts! You will truly be missed. Congratulations on your retirement!
Today at the state track meet, Myla Murphy made the finals in the 100 M dash with a 5th fastest time of 12.99. Her best time in HS! She will run in the finals on Saturday afternoon. Tomorrow (Monday) the 4 X 200 runs at 5:20 with Macy Alderson, Kate Sorenson, Lilly Thompson and Myla Murphy. Drea McKean-Riparetti will compete in the High Jump. It's live on television so tune in or you can check out the Livestream.

The NHS is having a great time on their trip for Mini May Term!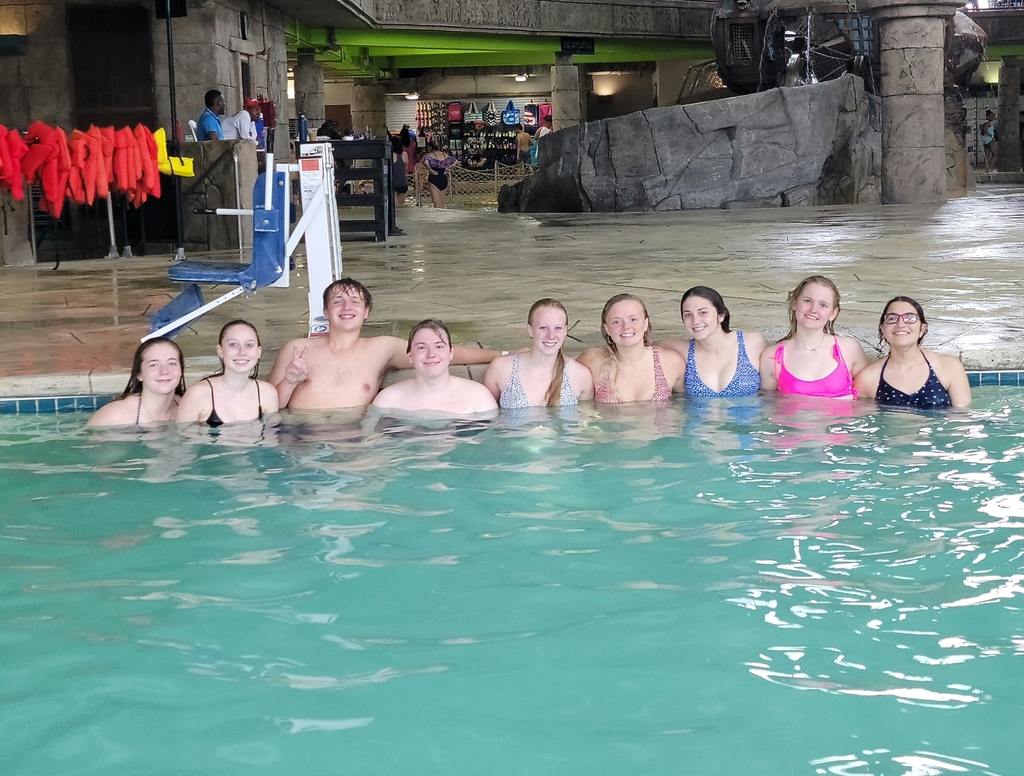 Congratulations to 2021 Graduate, Cheyenne Schroeder on being accepted into the Iowa Lakes Community College Dog Grooming Program. She is receiving tuition free assistance through a grant at Iowa Lakes which we were notified about after graduation. Titan Nation is proud of you, Cheyenne!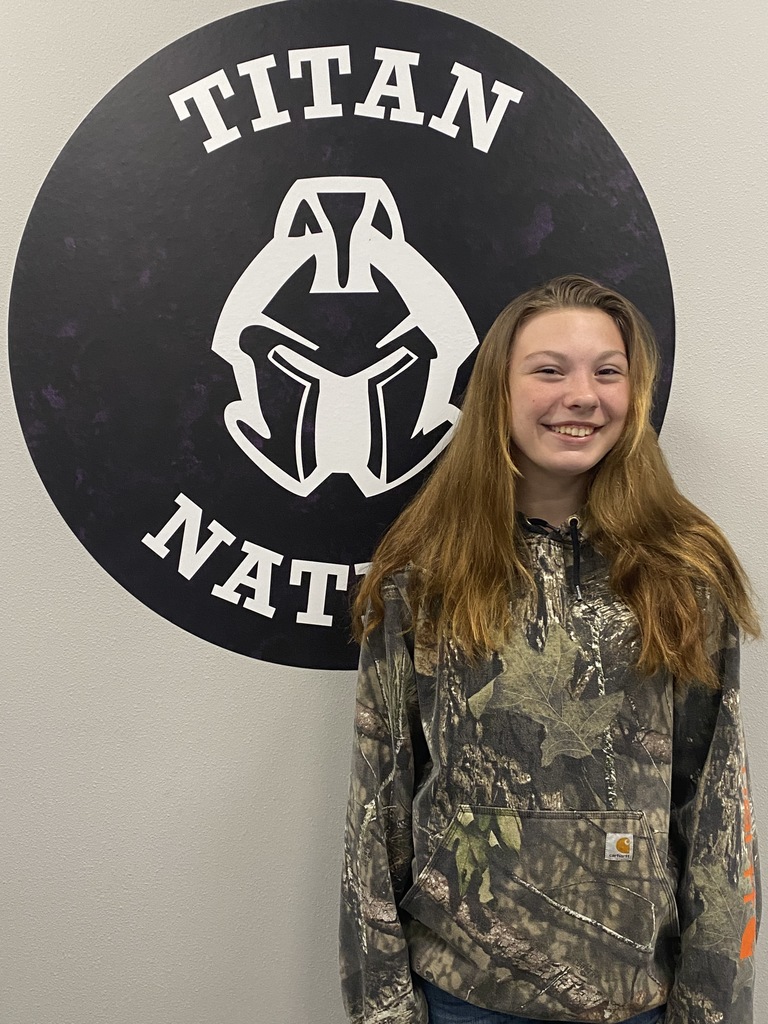 The 360 to Self-sufficiency Team carried out their sustainability plan by training their Upper Des Moines Opportunity partners on the software used to create and maintain their newly updated website.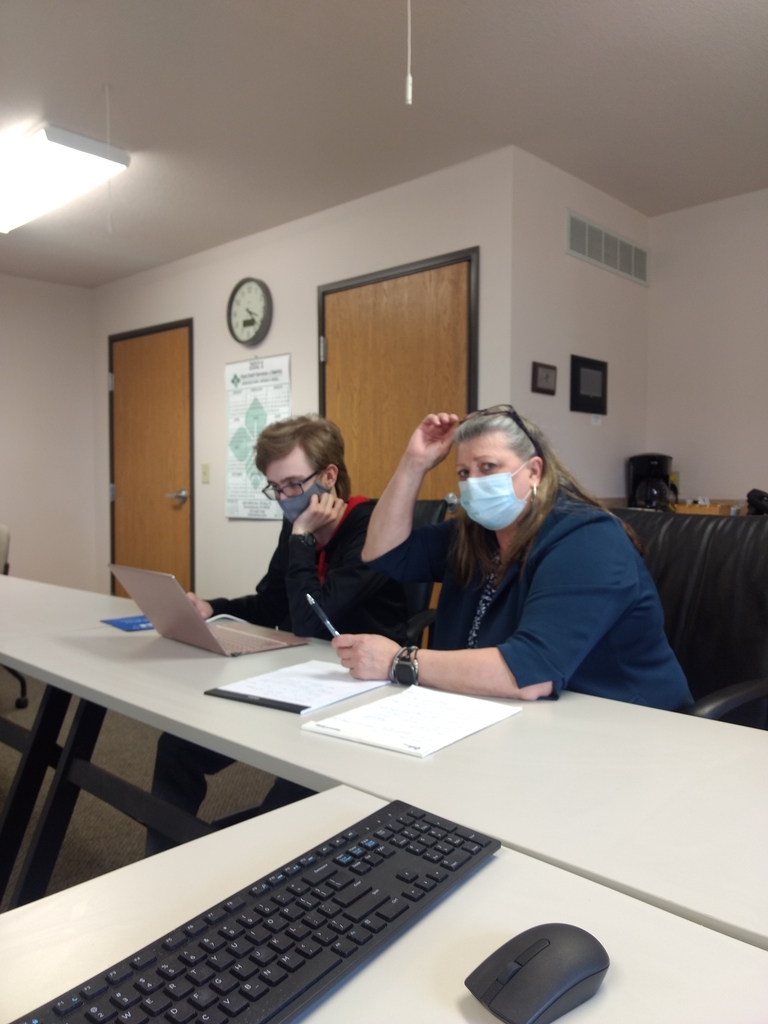 Physics students are investigating Newton's Laws during their force unit. Pictured are two students engaged in a highly competitive bowling ball obstacle course race!
The Lady Titan Track team has qualified the 4 X 200, open 100, open 200 and the High Jump for State! Here's the order you can use for shirts to support them.
Today at Graettinger-Terril Elementary, we got to have an actual, in person Kindergarten Graduation with parents, families and friends! It has felt like a long time since we have been able to do this kind of thing here.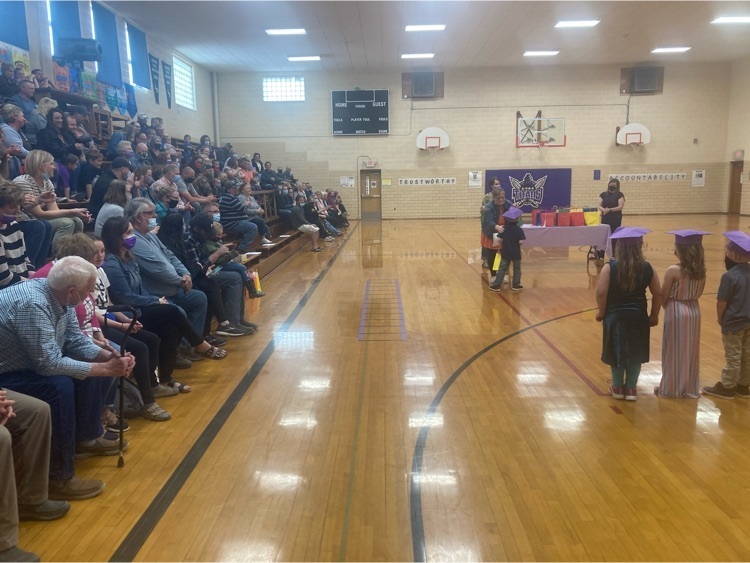 May 5th brought a Fiesta to Cultural Foods Class. We enjoyed quesadillas, guacamole, fiesta punch, lime refrigerator cake and Sandia Loca!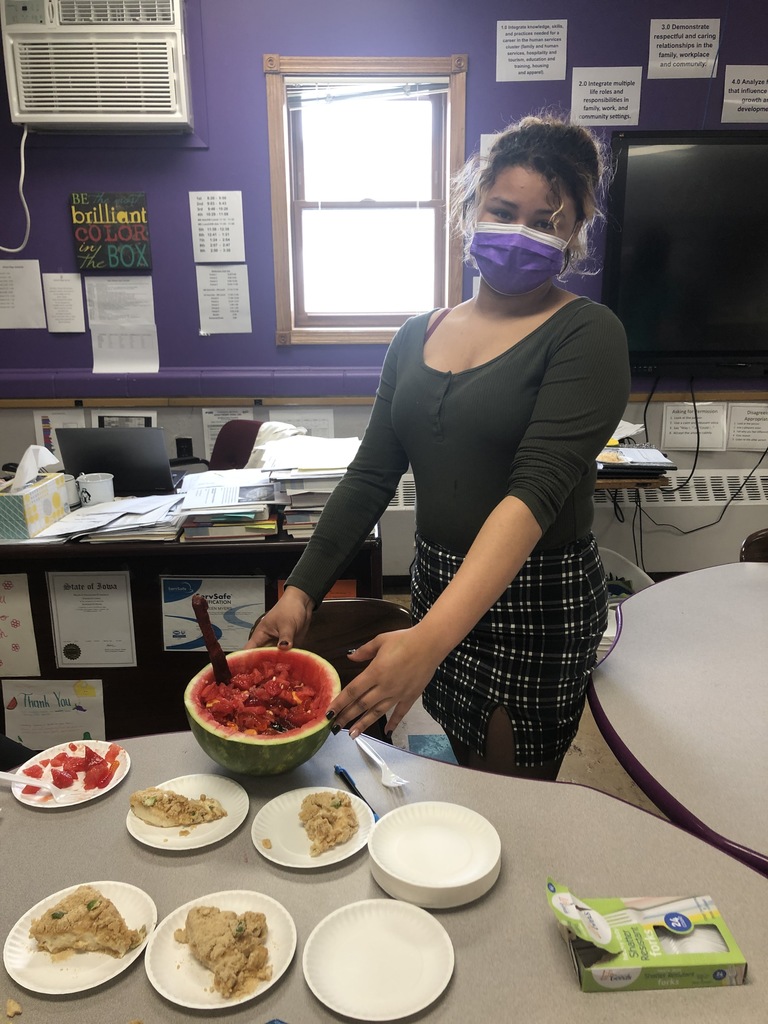 Starting at 9:00 AM this morning, tickets go on sale for the District State Qualifying Track Meet at Northwood Kensett. This track meet takes place on Thursday, May 13th. They will NOT sell tickets at the gate. You must purchase them online through their system. This is new this year. Here is the link to the ticket system:
https://www.iahsaa.org/tickets/
We are also attaching a QR code to take you there. Both GTRA Track Teams will be competing in an attempt to take a trip to the state track meet. In our class of 1A, first place finishers at each District site automatically advance to the state meet. From there, the next best 14 fastest times or farthest/highest jumps out of all Class 1A District sites move on to the State meet. Come and cheer on our athletes!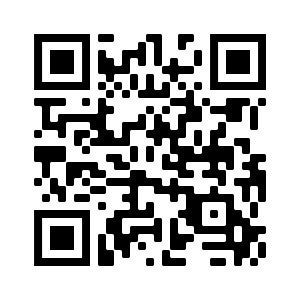 Physics is taking advantage of the nice weather by learning the forces involved with kite flying!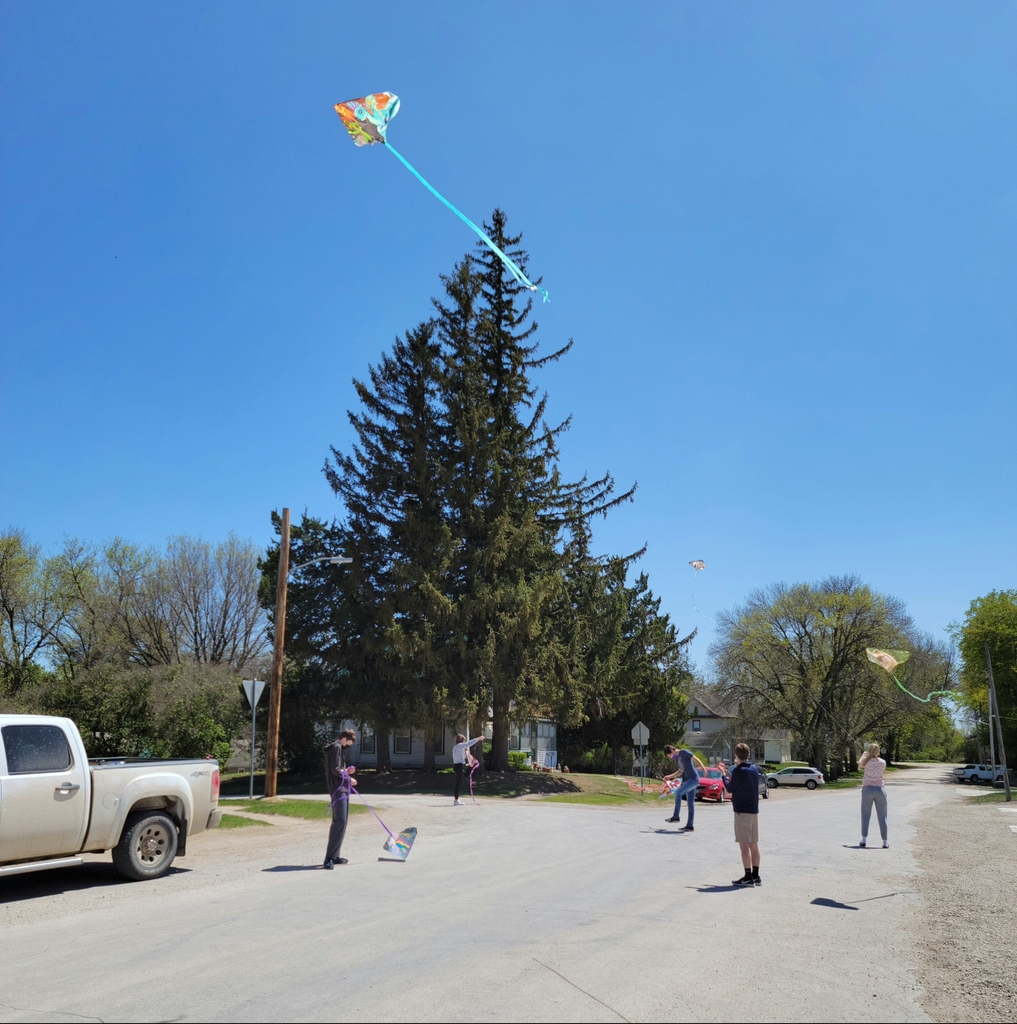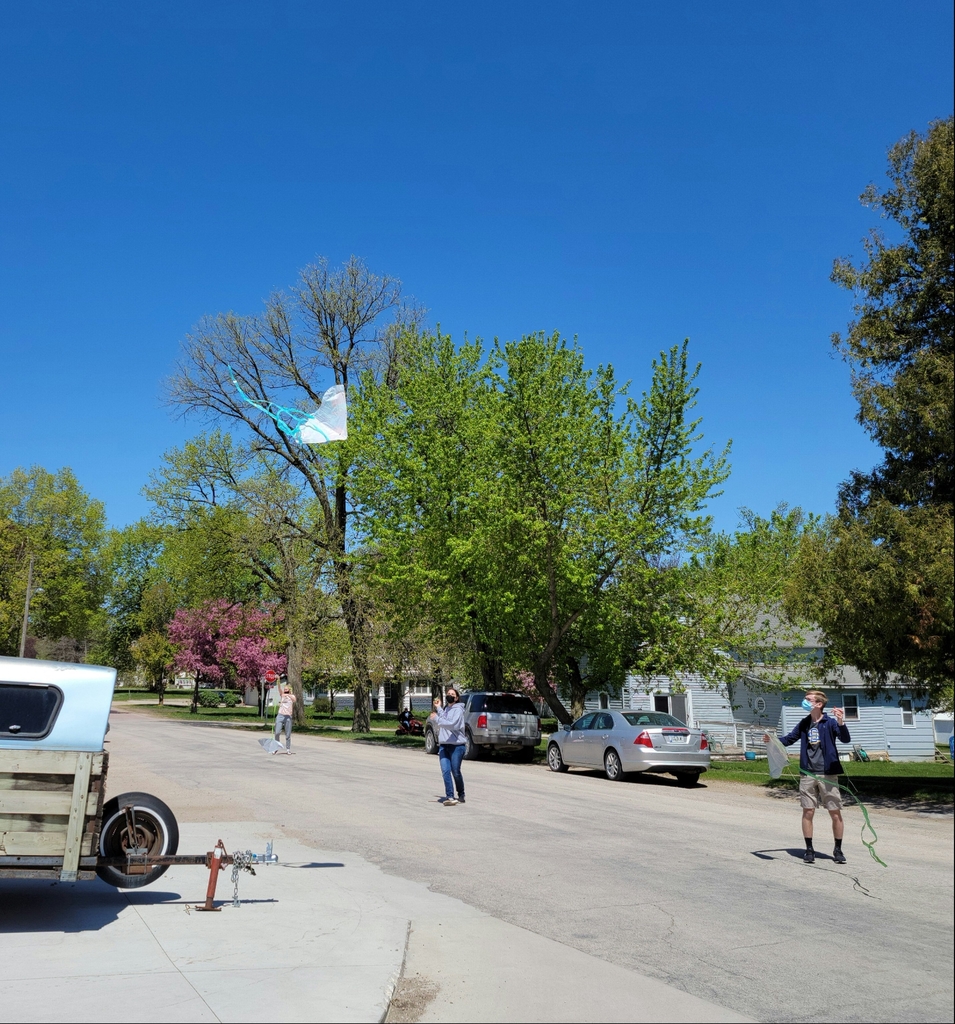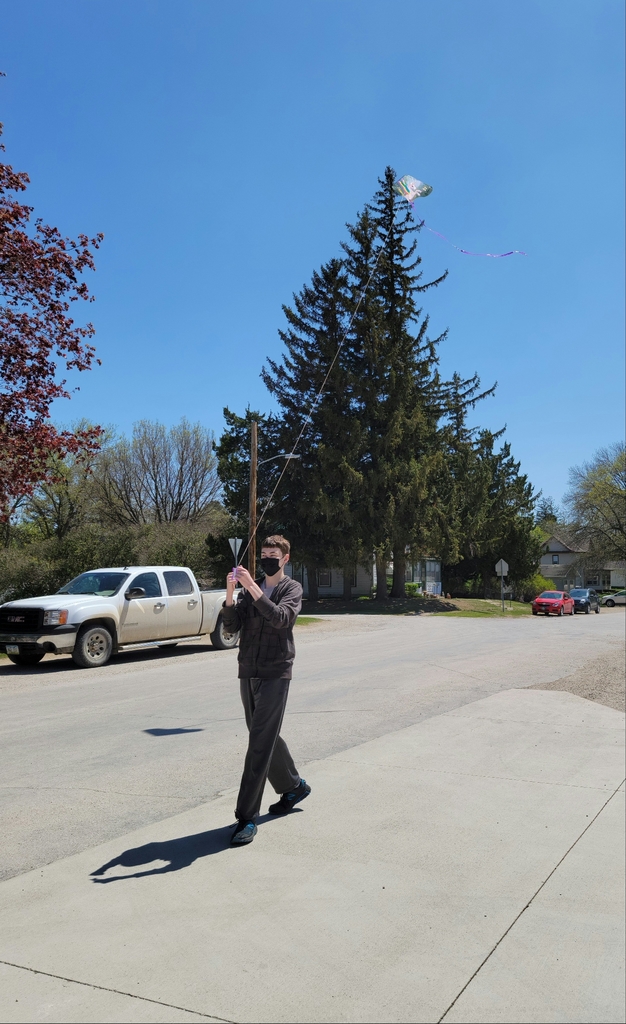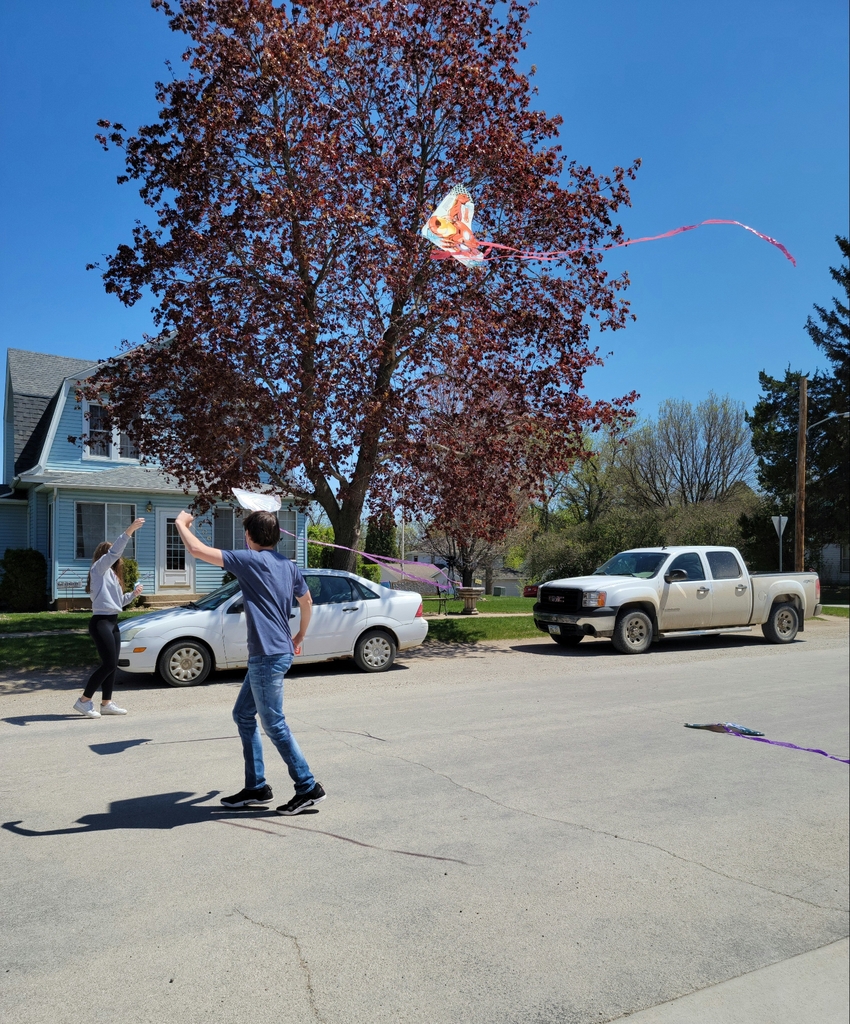 I am so incredibly proud of my students. Last night, we gave our final performance together, and they knocked it out of the park! Amid smiles on their faces, supportive comments to each other, and problem solving skills to solve clothing mishaps, the GTRA band played with musicality and integrity beyond their years. Our Division 1 rating is just the icing on the cake! I am honored to have worked with these wonderful young people. They are each destined for greatness, and they all hold a special place in my heart. Thank you for making music with me. #TITANNATION 💜🎶🖤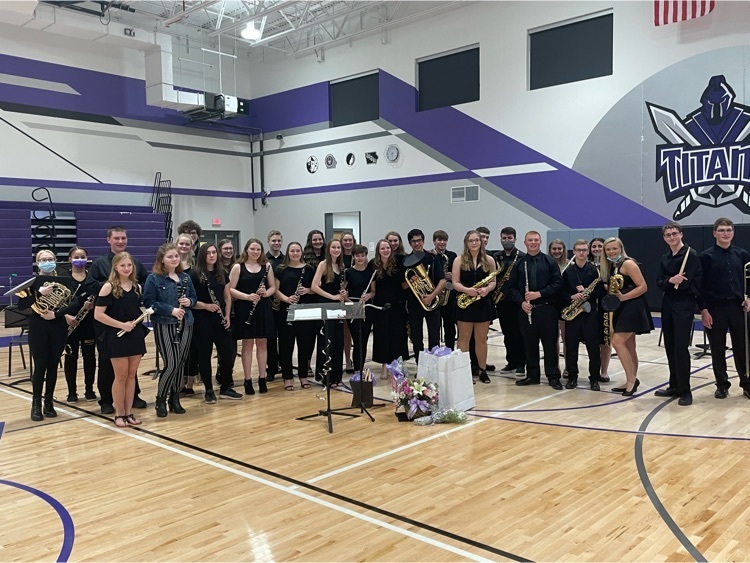 Anatomy & Physiology students are currently studying the urinary system. To better understand how urinalysis can assist in diagnosing disease, they performed chemical tests to analyze glucose, protein, pH, and leukocyte levels in "urine" samples.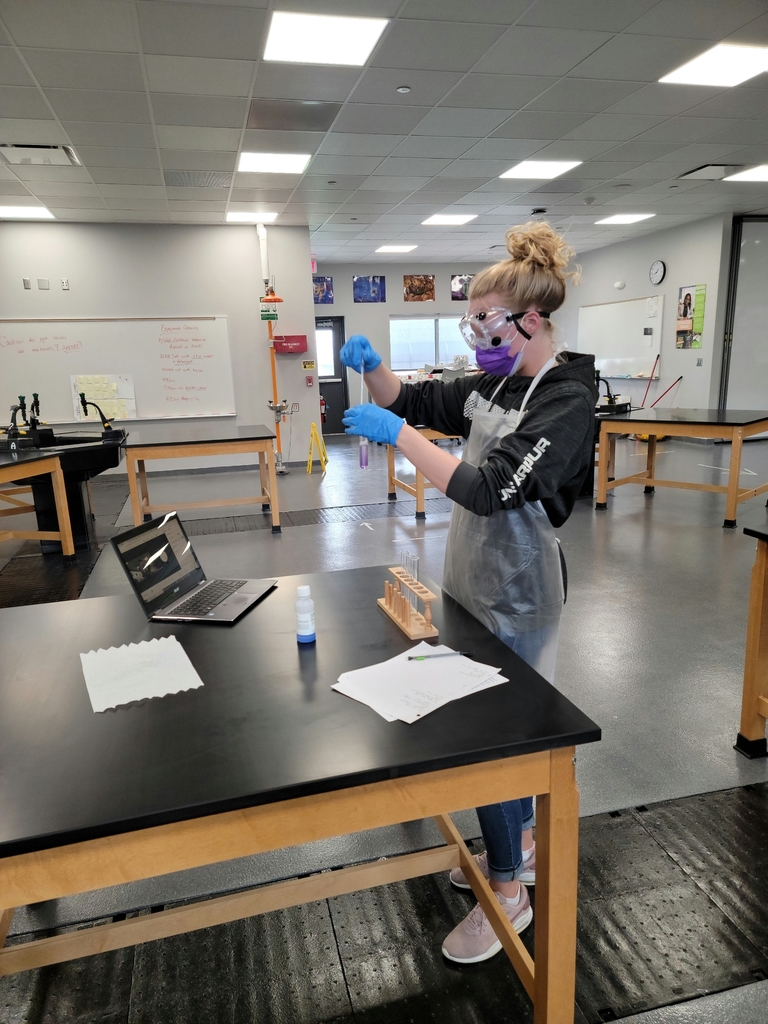 We are studying our world of 7 billion people and growing in Freshmen Geography class. Here we are doing a carousel activity where each table writes all their ideas for connections with our growing population and then rotates to other tables to read and add to theirs.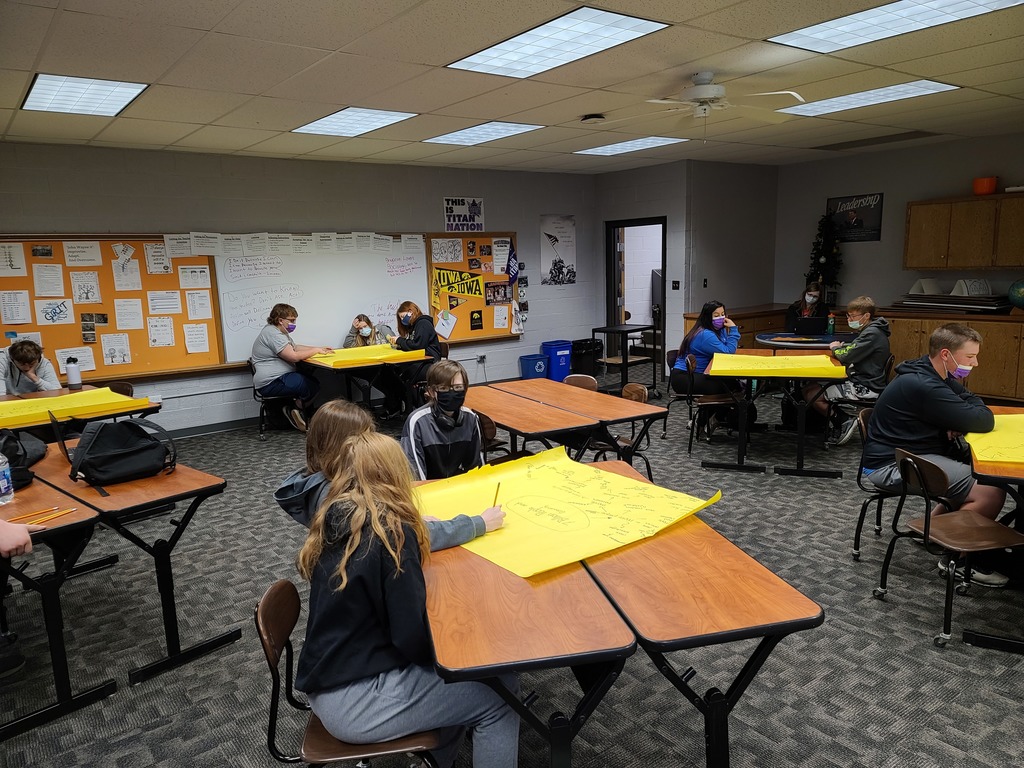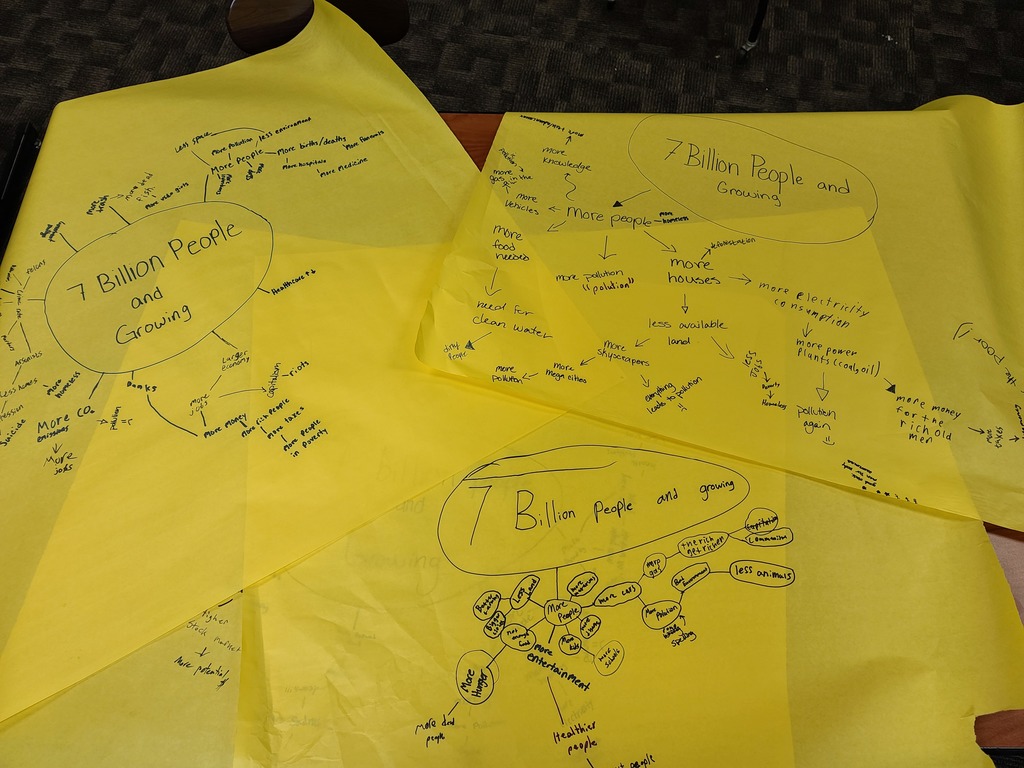 The Oxbows team from NoBo got the opportunity to try out one of the sampling techniques used to analyze fish populations in oxbow habitats. Thanks to our DNR partners, the team got to spend the afternoon electro fishing ("shocking") at Ingham Lake.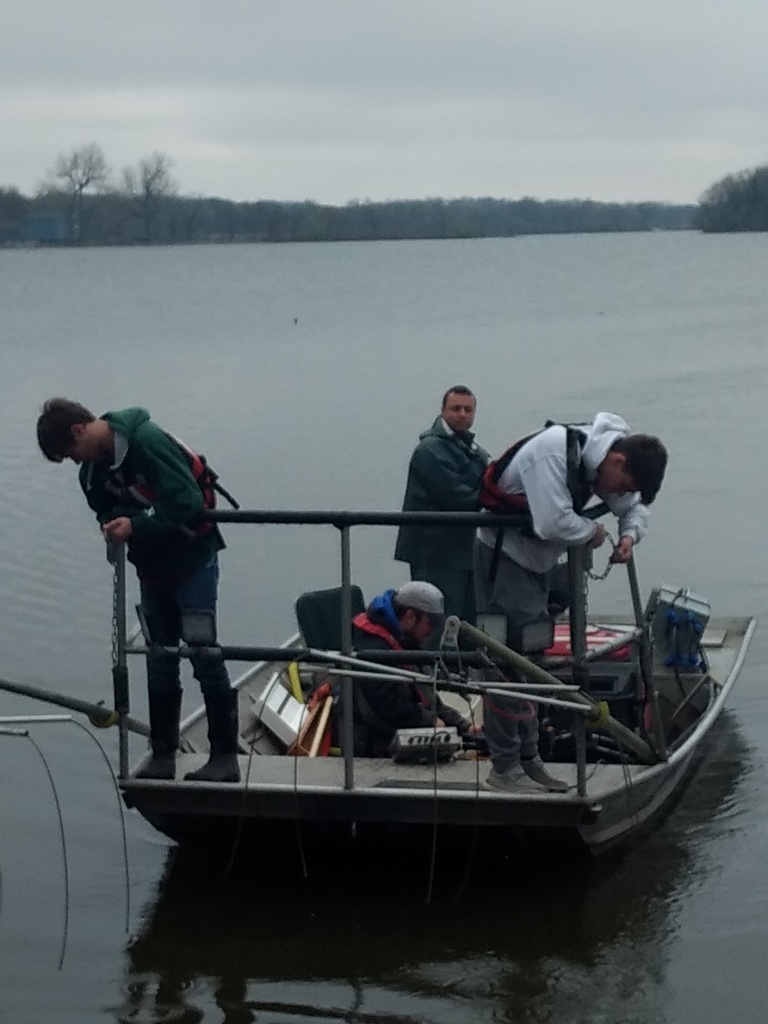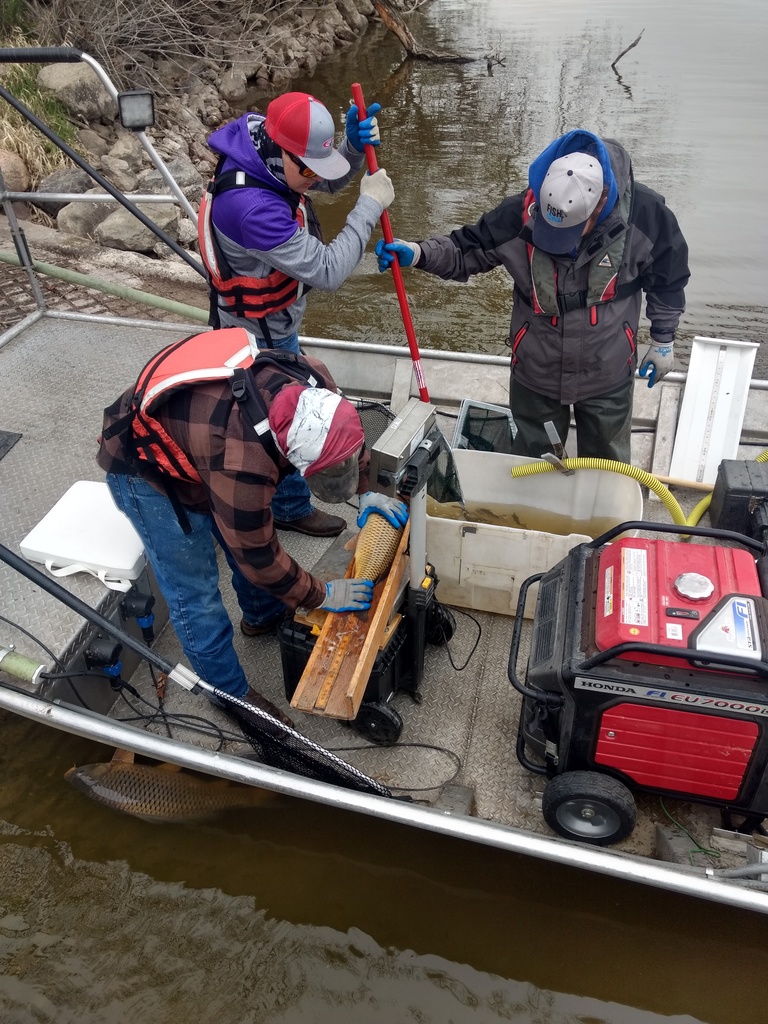 Dairy is the current topic for Foods 2. On April 16th, the class evaluated banana bread baked the day before. Each lab group prepared the same recipe using different types of milk/drink products. We cooked with whole milk, 2% milk, Fat Free milk, Almond milk, Coconut milk and Rice drink. Thank you Graettinger Market for the donation of the ripe bananas!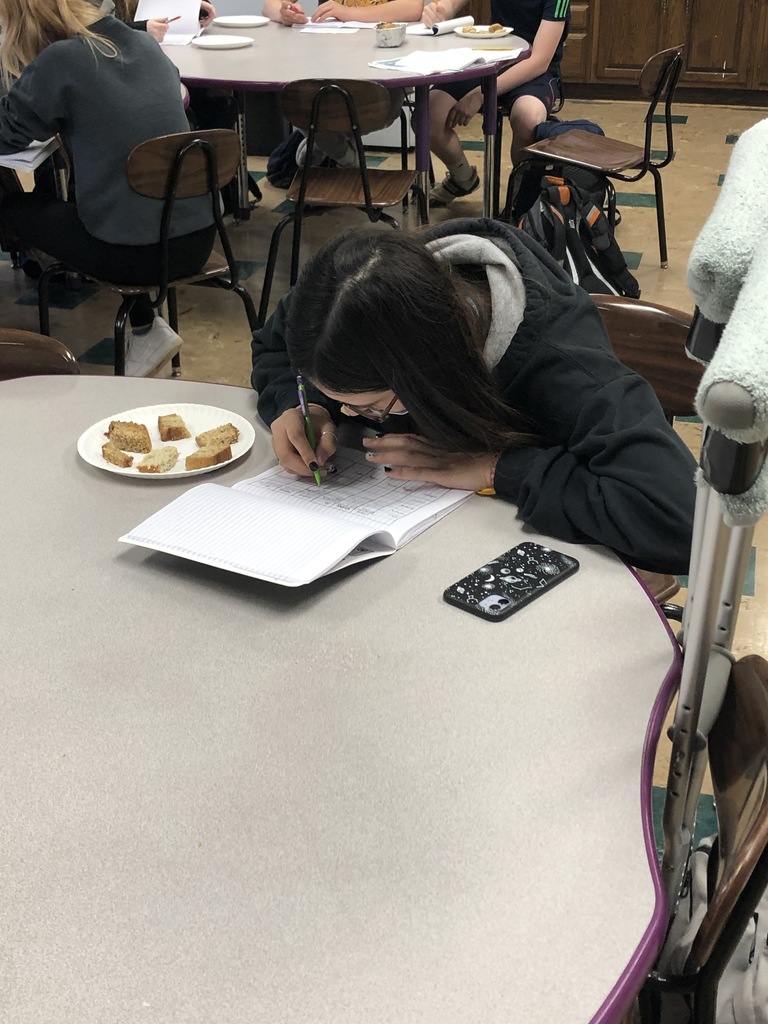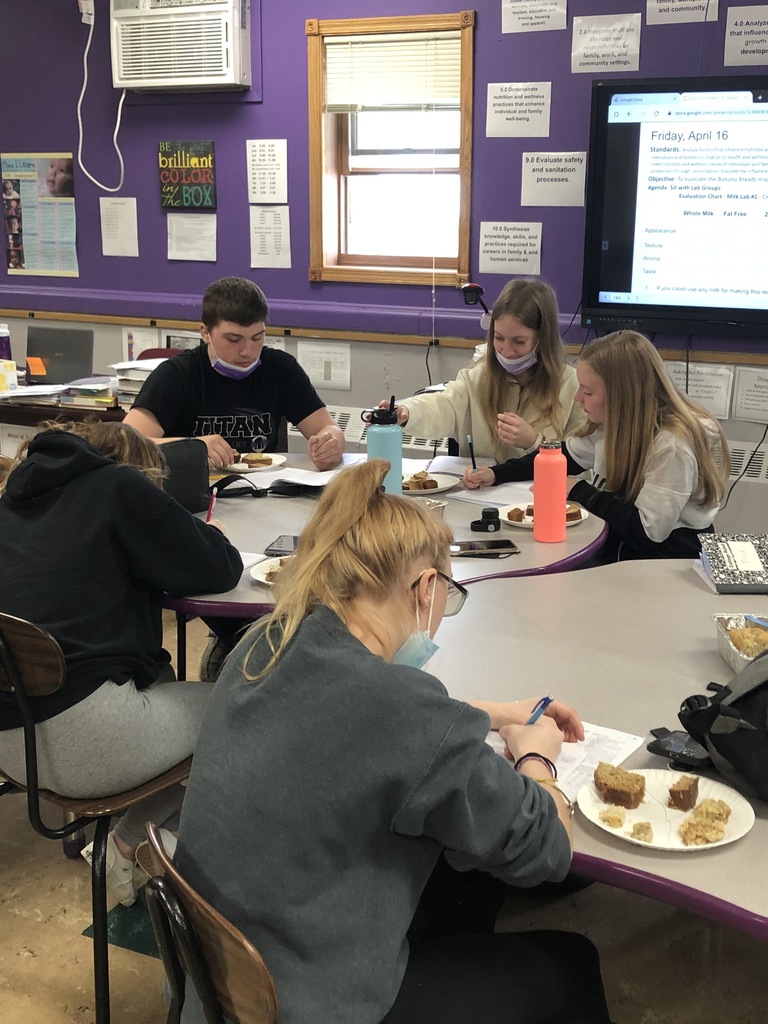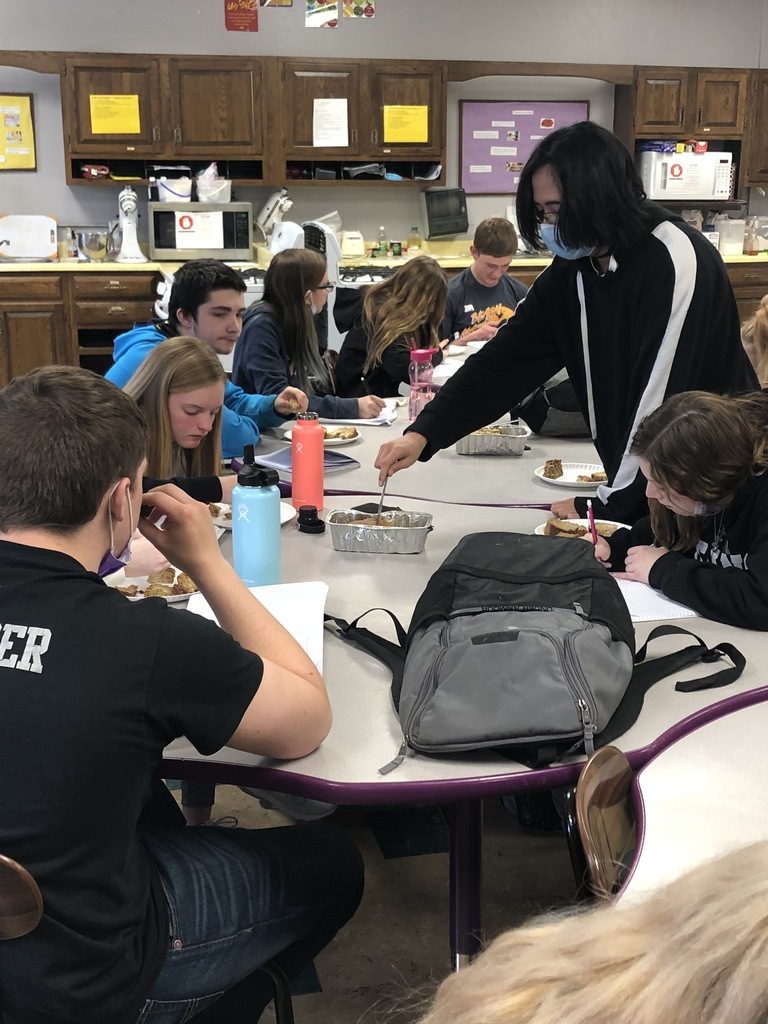 Environmental Science students are studying renewable energy sources. To demonstrate the power of radiation, students made solar ovens and cooked a s'more.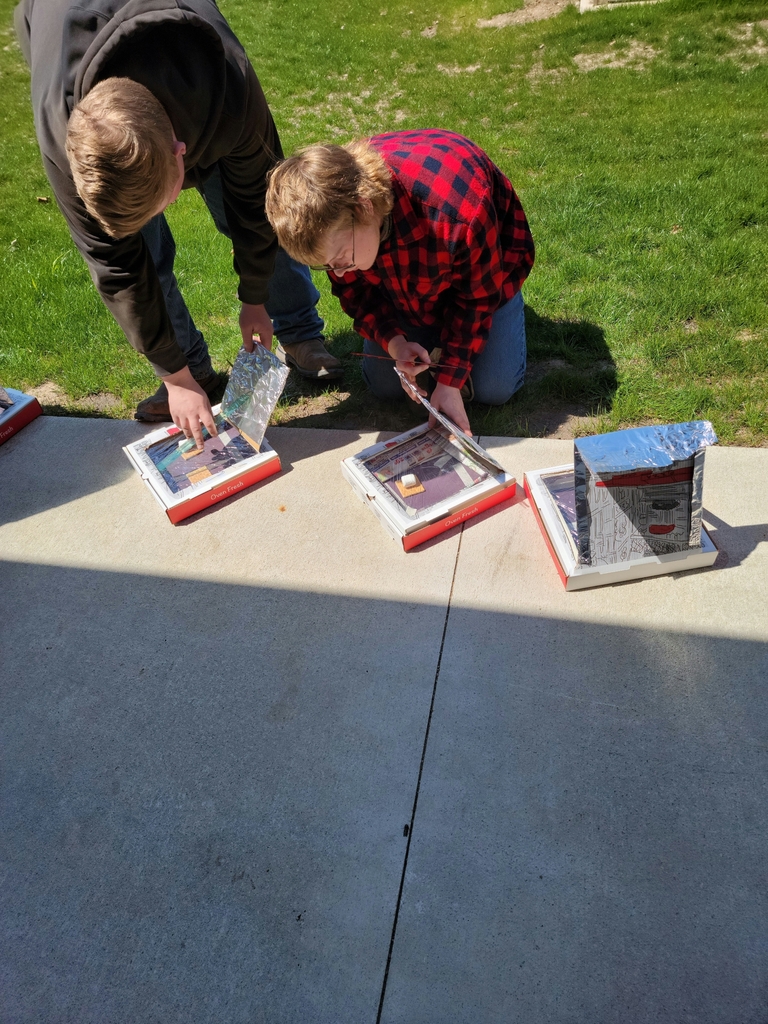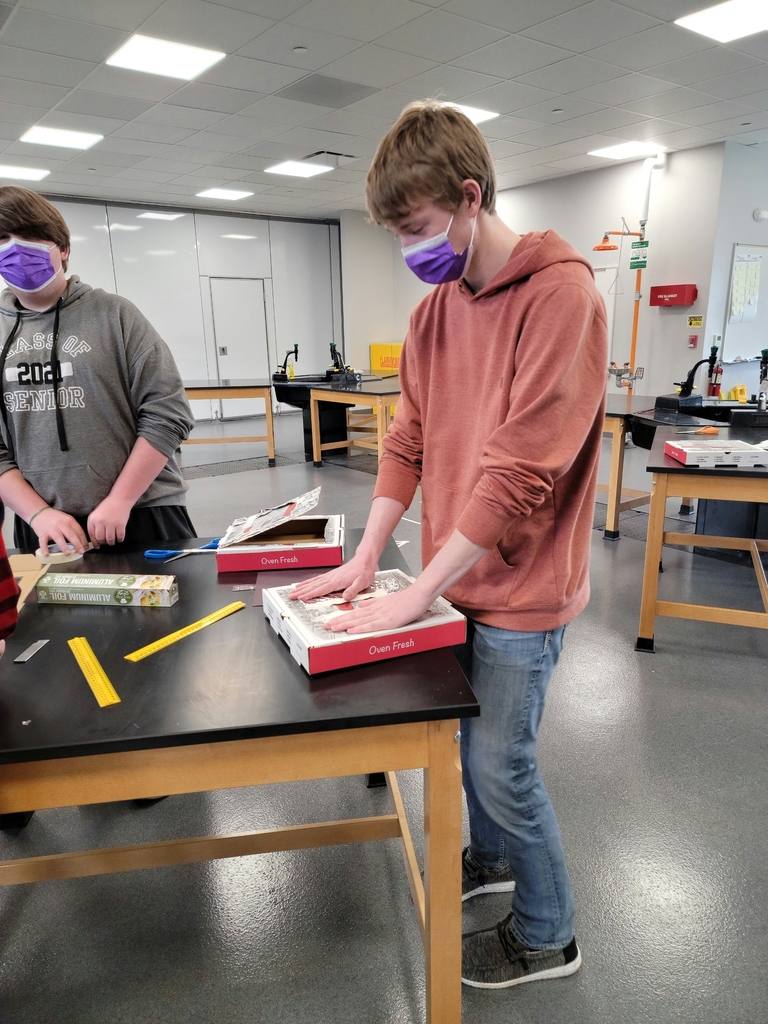 Chemistry students explored the concept of energy transfer in states of matter by performing an experiment making ice cream!