3 GTRA FFA members competed at District Soils CDE in Sioux City. They've been learning about soils in Plant Science class and were able to apply their knowledge. They were able to receive feedback from soil professionals that they can share with their class. They were tested on general knowledge, characteristics of soil horizons, and features of soil pits. Members competing were Madisen Fay, Taylor Krull, and Josi Reiman.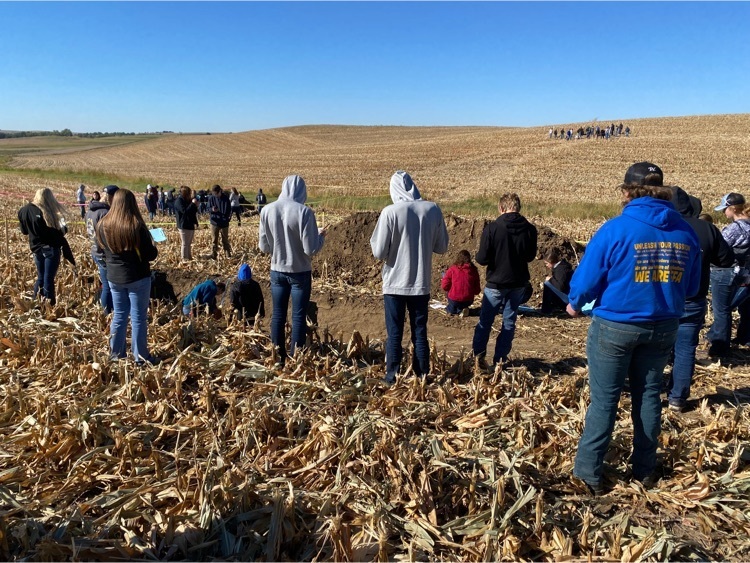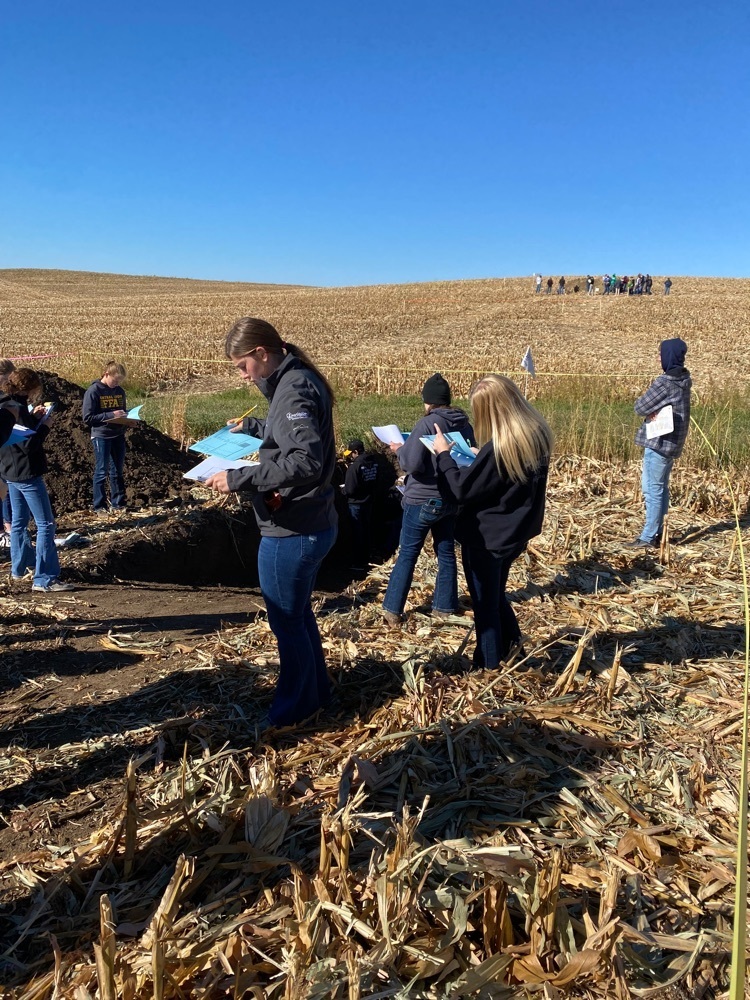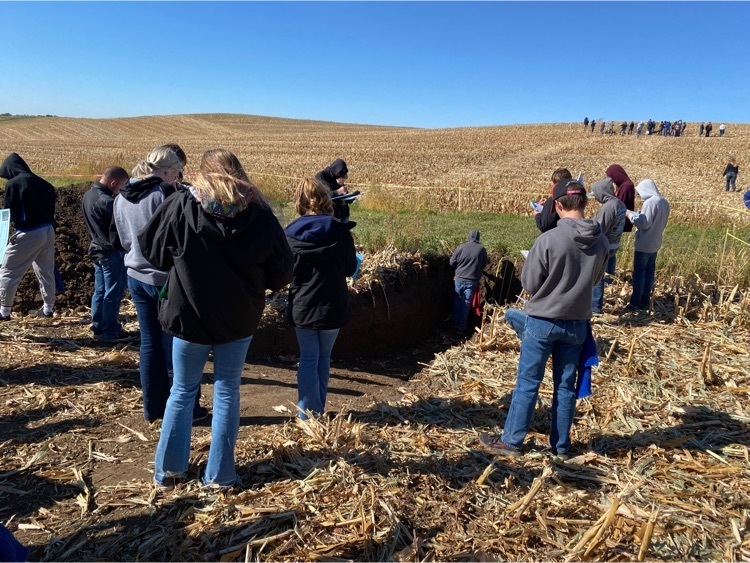 Only a few were able to escape successfully from the scientific method classroom. Many students continued to work on escaping throughout the day. Here are yesterdays science winners.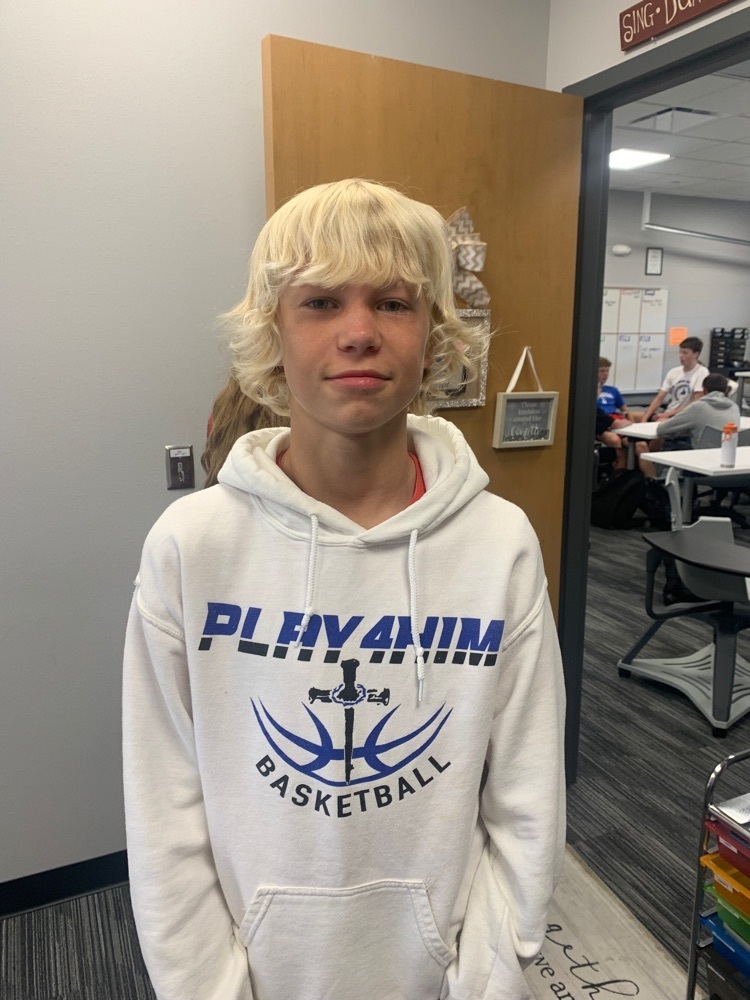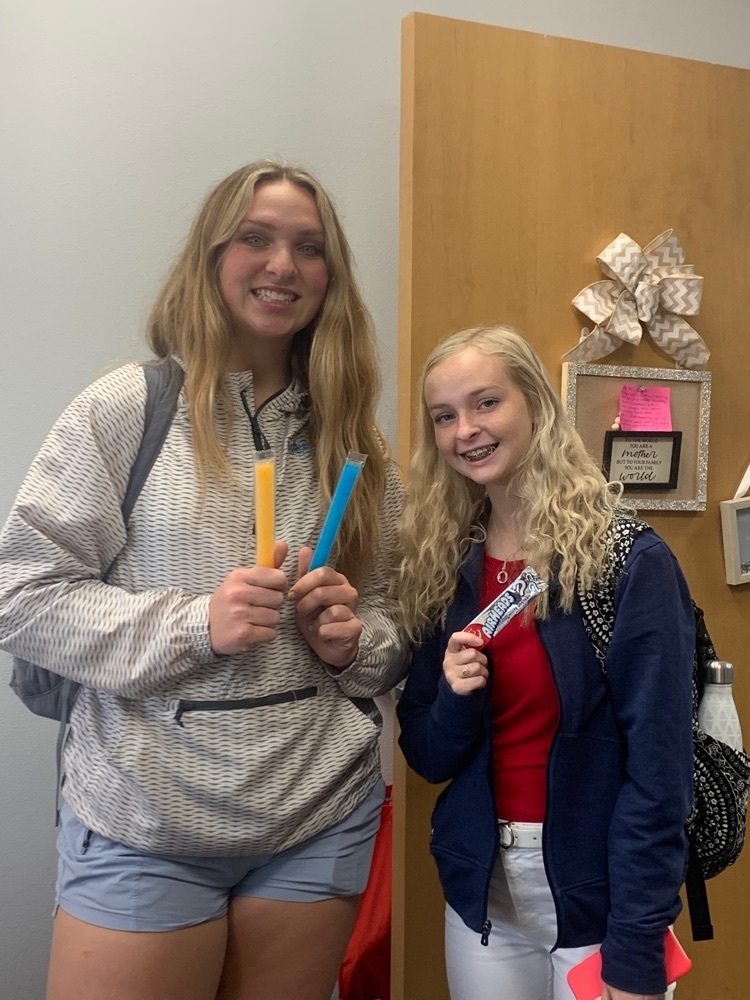 Science students were hard at work trying to escape a virtual haunted house while reviewing the scientific method! Only a handful were able to escape today.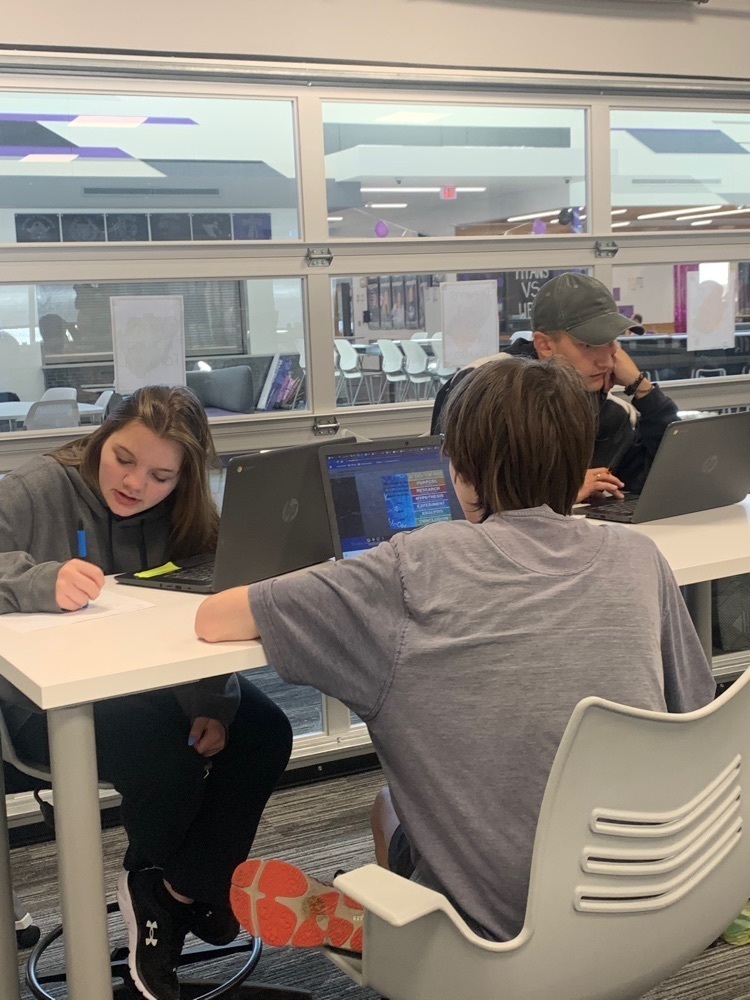 JH Volleyball at Lake Park this afternoon (9/20) has been cancelled due to extreme heat in their building. Due to the short notice, there will not be practice.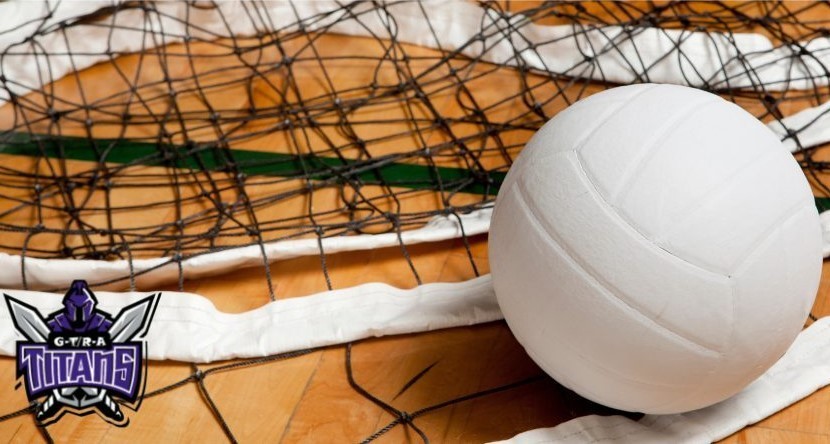 Students from GTRA, Spencer, and Okoboji at NoBo's official Launch event went successful! Students are excited and ready to work in groups with communities and businesses to work on solving real needs.

GTRA FFA officers (not all pictured) had a couple events this summer to help prepare them for the upcoming year: Chapter Officer Leadership Training (COLT) was held at Dordt University allowing officers to connect with peers from other chapters in NWIA while learning from District, State, and past officers around the state about how to be a quality leader in their programs. We also held a chapter officer planning day where students explored leadership traits within their team and planned out a year of fun events for members. We are looking forward to a fun, eventful, and successful year of FFA!

Due to rain in the forecast this afternoon/evening and our desire to keep the FB field in the best condition for our season opener next Friday, the FB Scrimmage has been moved to Rod Hough Field in Graettinger at 7:00 PM. Stay tuned for further updates.
Titan Nation needs YOU! Earn your substitute authorization completely online and at your own pace! Call and talk with Mrs. T.G. if you would like more info. 712-853-6111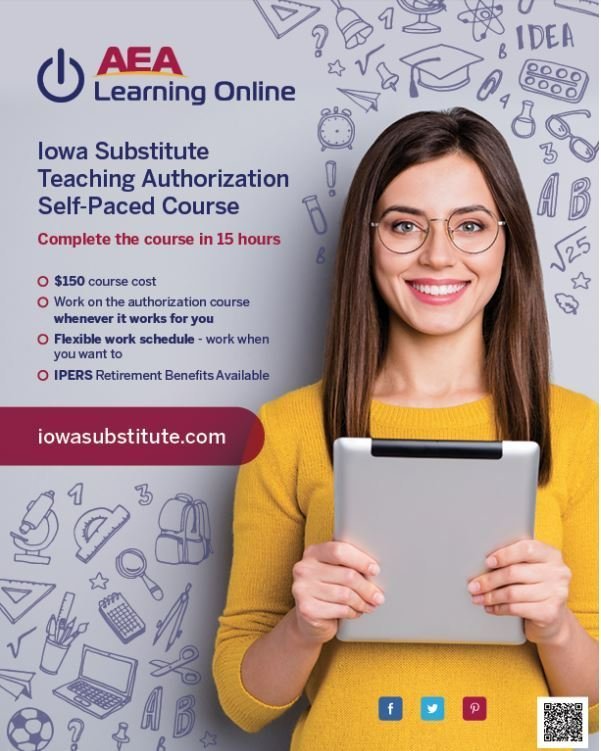 Agriculture students have opportunities to pursue leadership and advocate for agriculture in multiple ways. 4-H is another core leadership organization for youth in agriculture in addition to FFA for students to get involved. 2 GTRA students were able to show their successful projects at the North Central Iowa Showdown in Britt this summer. Jadyn Joyce earned Grand & Reserve Champion Breeding Doe, Grand & Reserve Champion Market Goat, Grand Champion Senior Showmanship. Adri Krieger earned Overall Champion Breeding Beef Female, Champion Commercial Breeding Heifer, Champion County Raised Breeding Heifer, and Champion Senior Showmanship. Congratulations to all who dedicated time to their livestock projects!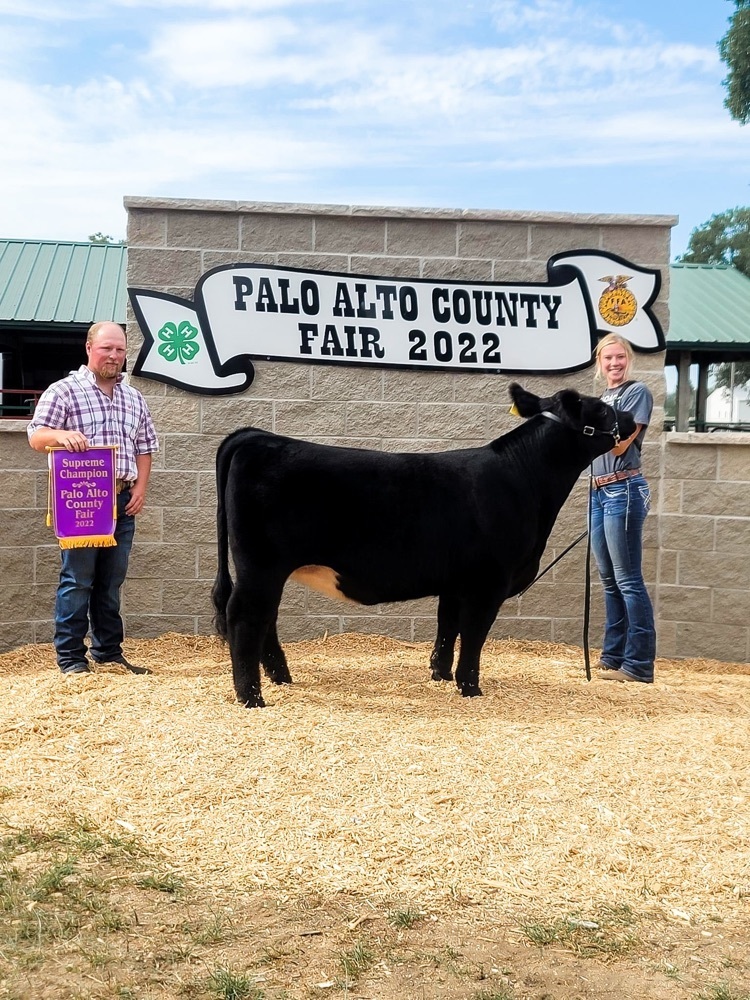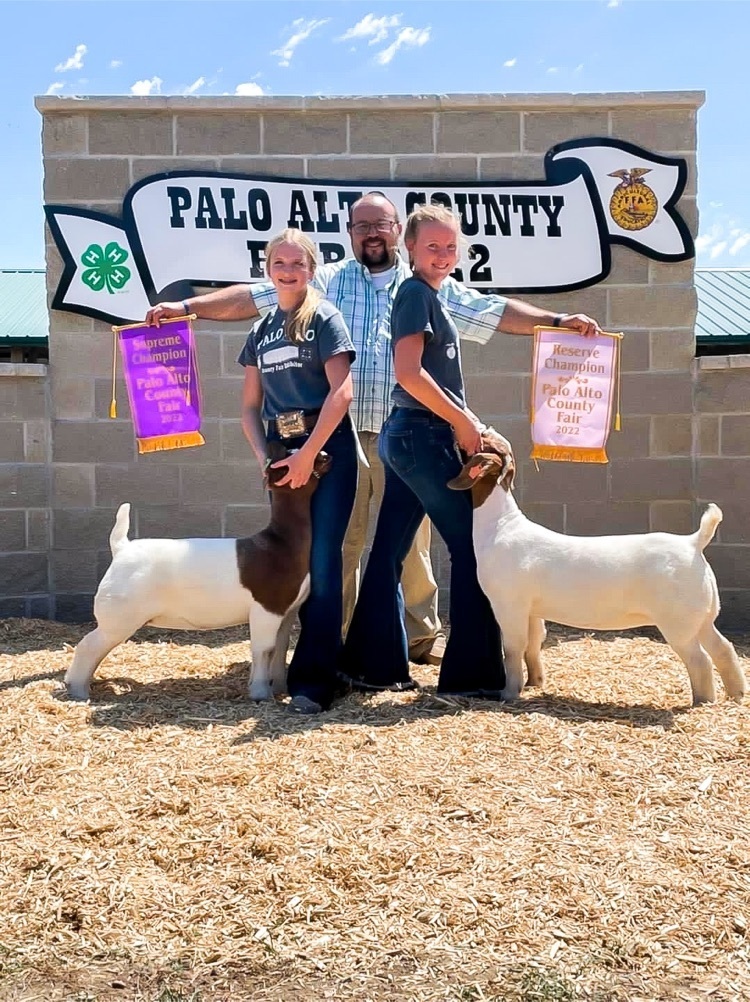 The prairie at Graettinger-Terril Elementary is looking great! There are hundreds of Black Eyed Susans! They are the first flowers to appear in the first year of a prairie. Stop by and take a look!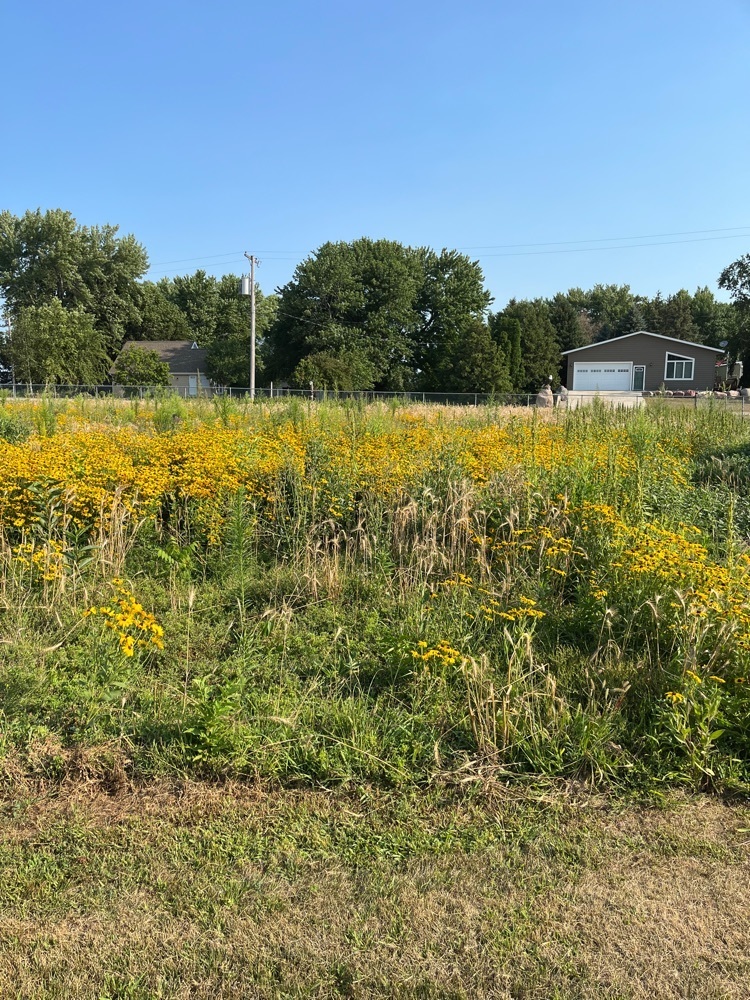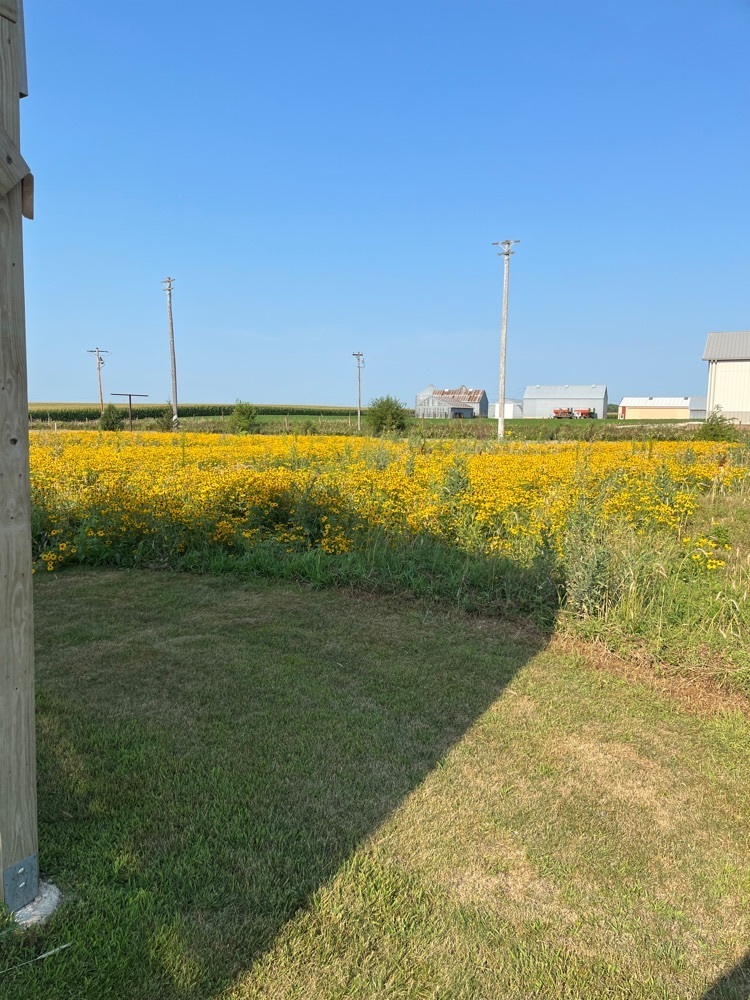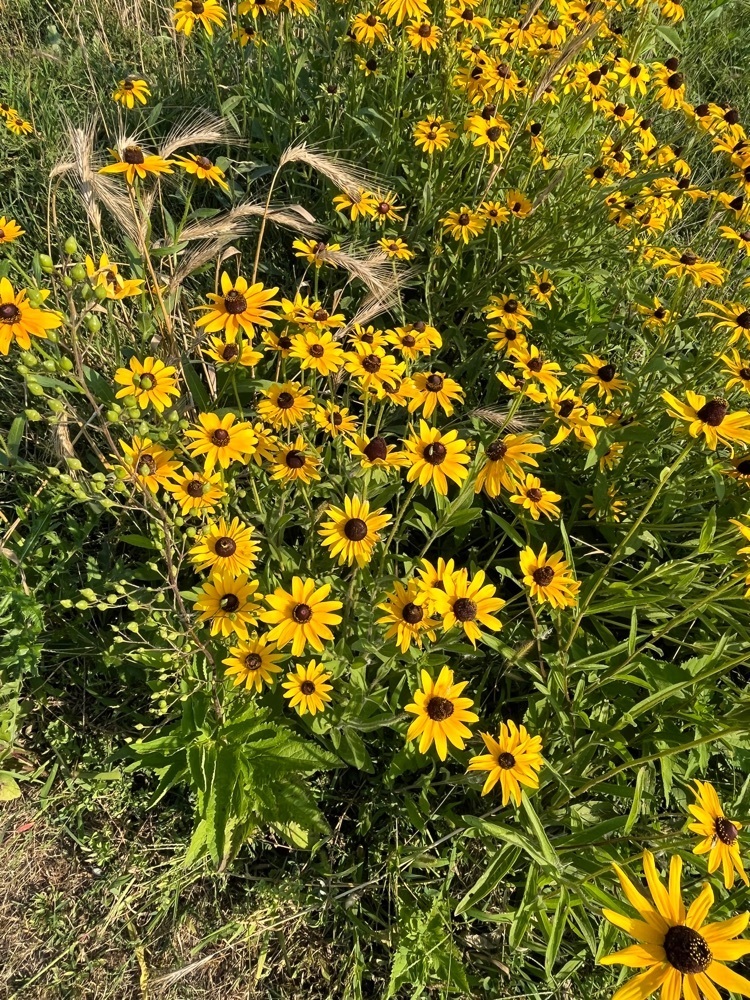 Parent's Night/Senior Night recognition for HS Baseball will be Wednesday, 6/29 immediately preceding line-ups for the Varsity Game at the Titan Athletic Complex in Ruthven. Parent's will line up outside the home dugout between the JV and Varsity Games.

Tickets will SOON be available for Girl's Regional Softball at the Titan Athletic Complex in Ruthven on Wednesday, July 6 at:
https://ia.varsitybound.com/schools/gtra/tickets
. REMINDER: Tickets must be purchased online through Bound in advance of the game.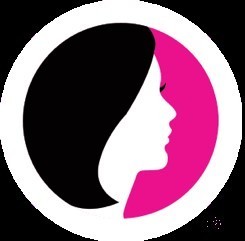 Tickets for Boy's District Baseball vs. North Union at Garrigan Saturday, July 2 are now for sale at iahsaa.org/tickets . REMINDER: TICKETS MUST BE PURCHASED ONLINE IN ADVANCE!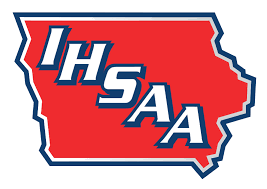 The IHSAA has released Baseball Tournament Pairings. GTRA will open up District Tournament play vs. North Union at Bishop Garrigan (Algona) on Saturday, July 2 at 5:00 PM!

JH BSB and SB games with Sioux Central Friday 6/24 will be at ALBERT CITY and will start at 11:00 AM.

High School JV/V BSB and SB games @ Emmetsburg tonight (6/20) have been delayed 30 minutes due to the heat. JV will start at 6:00 PM followed by Varsity!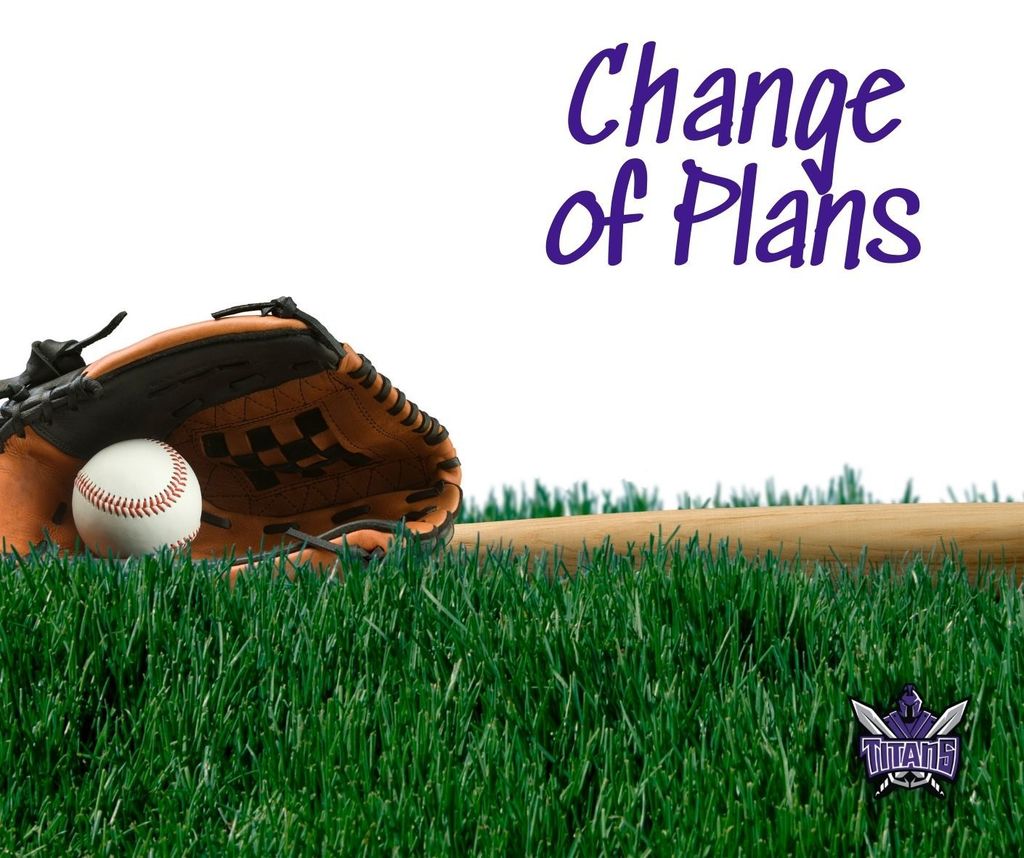 Attention! All GTRA HS Track athletes male and female! Sunday, June 19th at 7:00 PM, there will be an end of season Track banquet in the HS commons. It will be a dessert banquet so bring something sweet to share. We will also have Karaoke equipment for entertainment after the awards!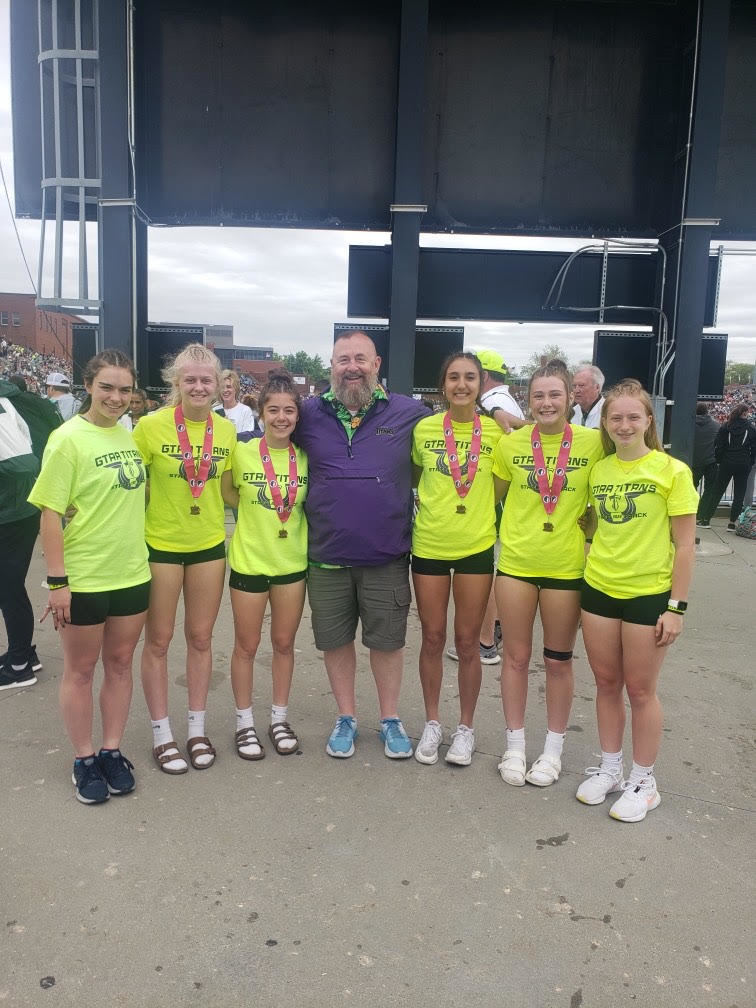 The HS Baseball game with WBM tonight (6/15) has been moved to Ruthven due to heavy rains in Gilmore City. Varsity only. 6:00 PM Start @ Ruthven.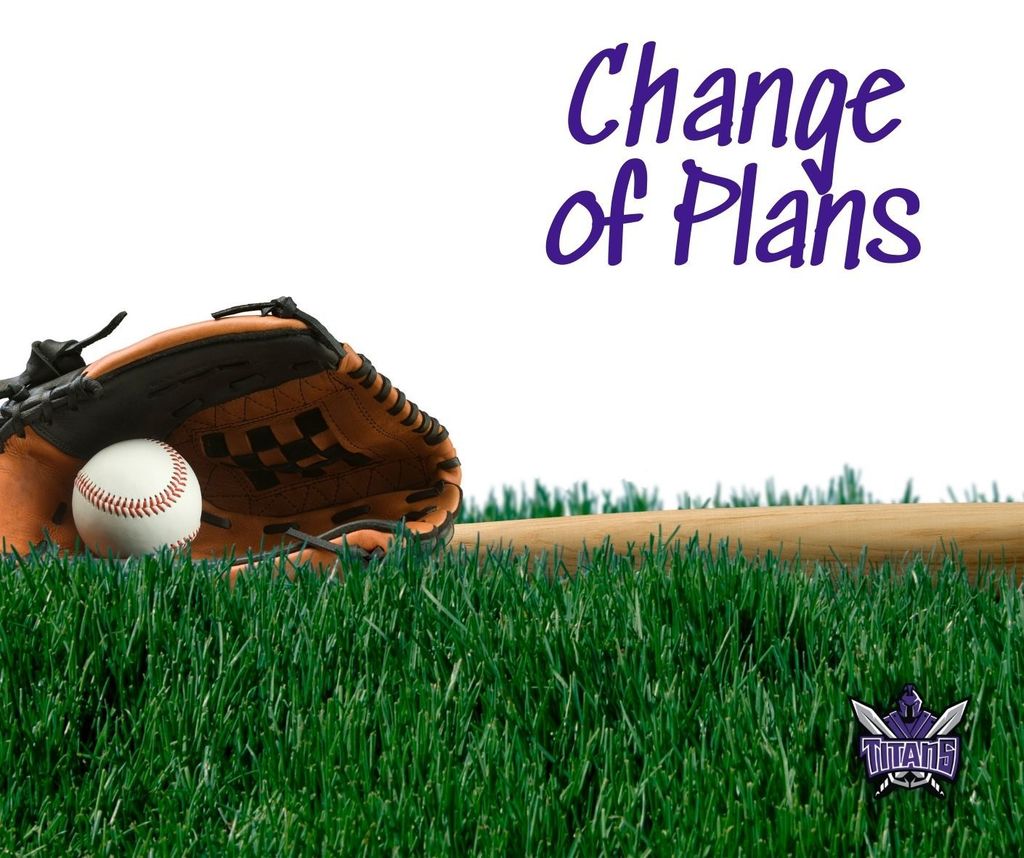 Today, Mrs. Benjamin, Mr. Myers and Kendra finished another step on the piece of furniture for the Outdoor Classroom at Graettinger-Terril Elementary. Carter and Blake weren't able to join us today due to conflicting activities. The 3 worked in the shop paint booth and stained the piece of furniture built 7 days ago. The only steps left are applying multiple coats of varnish. Stay tuned for more, as we get these steps completed and place this piece of furniture in the Outdoor Classroom.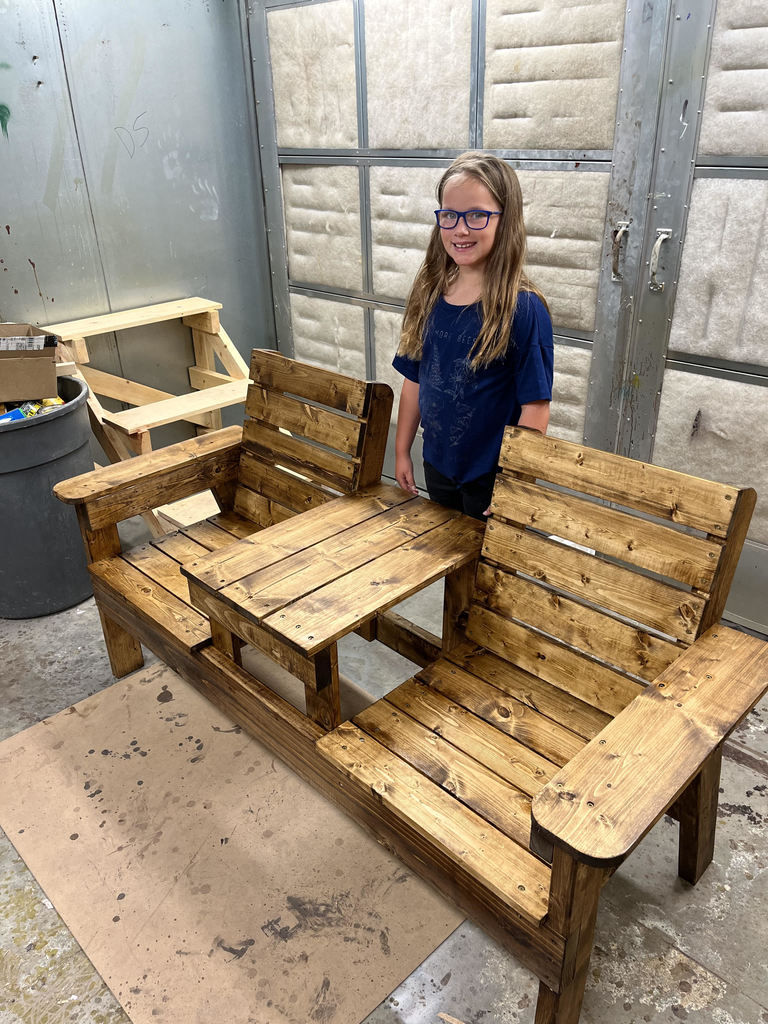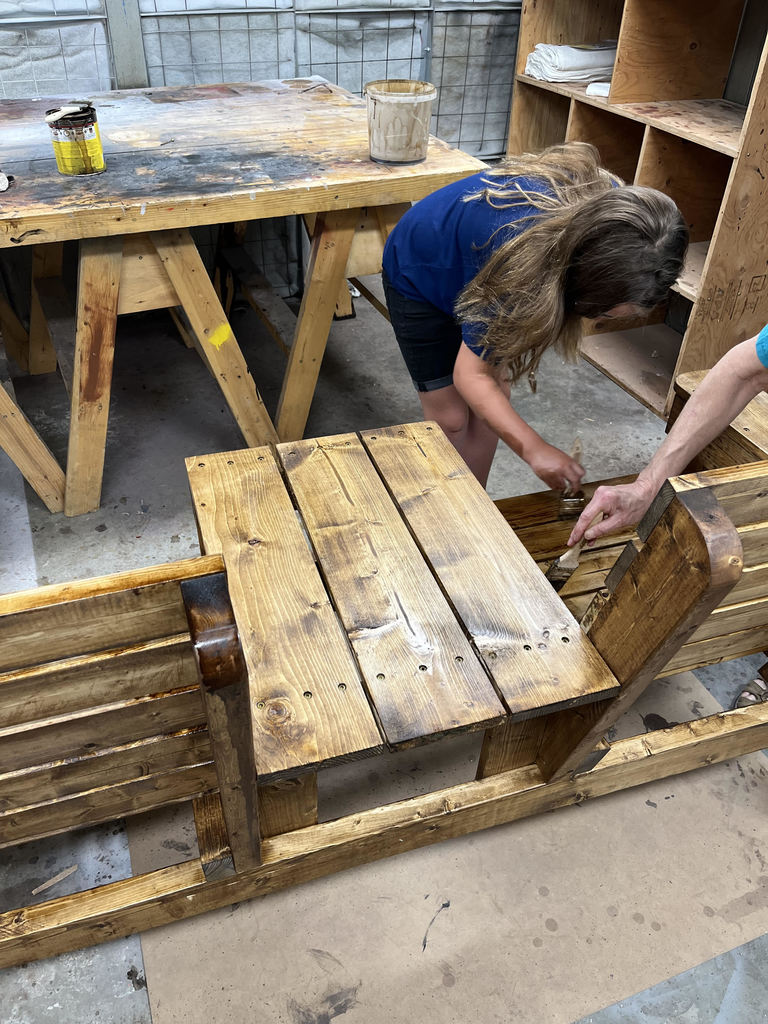 JH Baseball and Softball practices this morning (6/15) are canceled due to the weather.