HS BSB vs. Spirit Lake @ Ruthven this evening (Thursday, June 1) has been CANCELLED.
Come to the Graettinger lunchroom beginning June 5th-July 2nd. Serving 11am-12pm, Monday-Friday. Kids 1-18 eat free of charge. Adults are welcome, $5.00 per meal. Meals will need to be eaten in the lunchroom. No food taken off site. Come to the door on the east side of the parking lot. Any questions contact Tara Miller 712-859-3286 or
tmiller@gt.ra
titans.org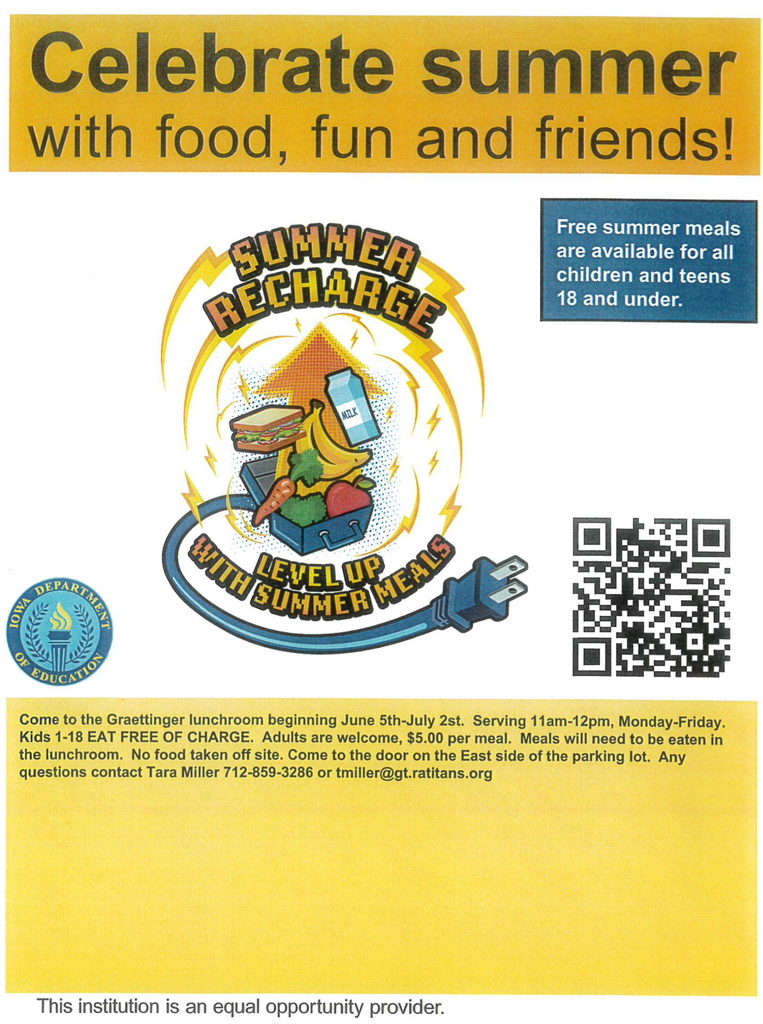 GTRA will be CASHLESS at the gate for all activity admissions starting this summer! More information at the link:
https://bit.ly/GTRATickets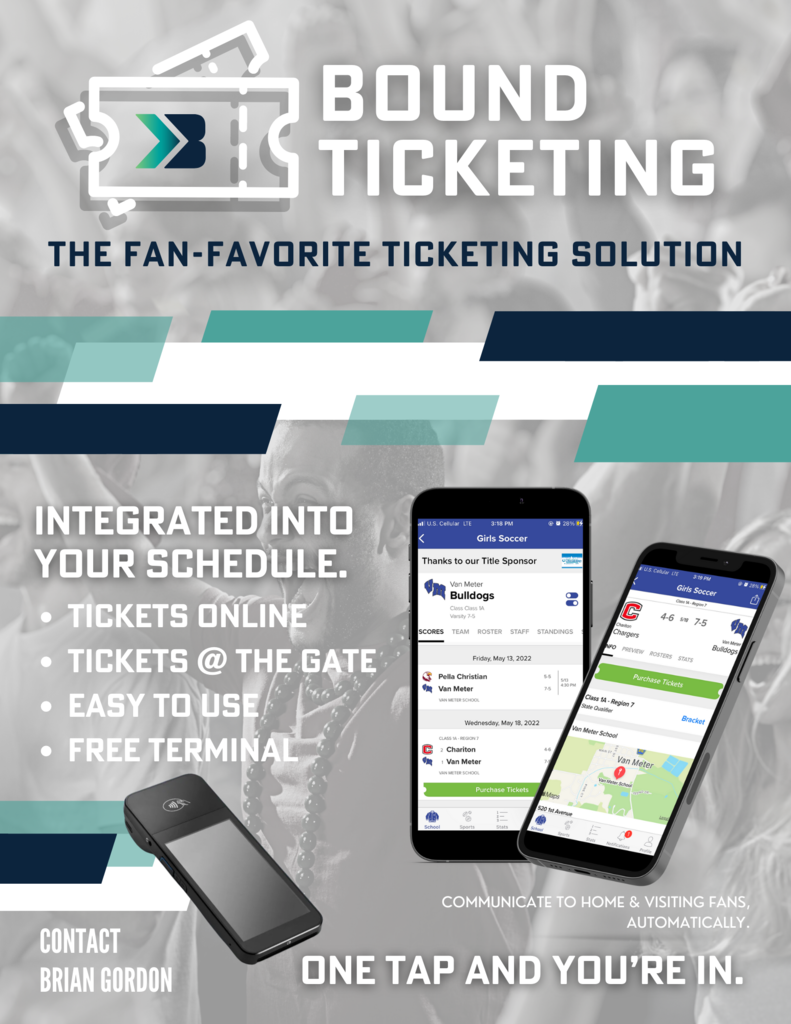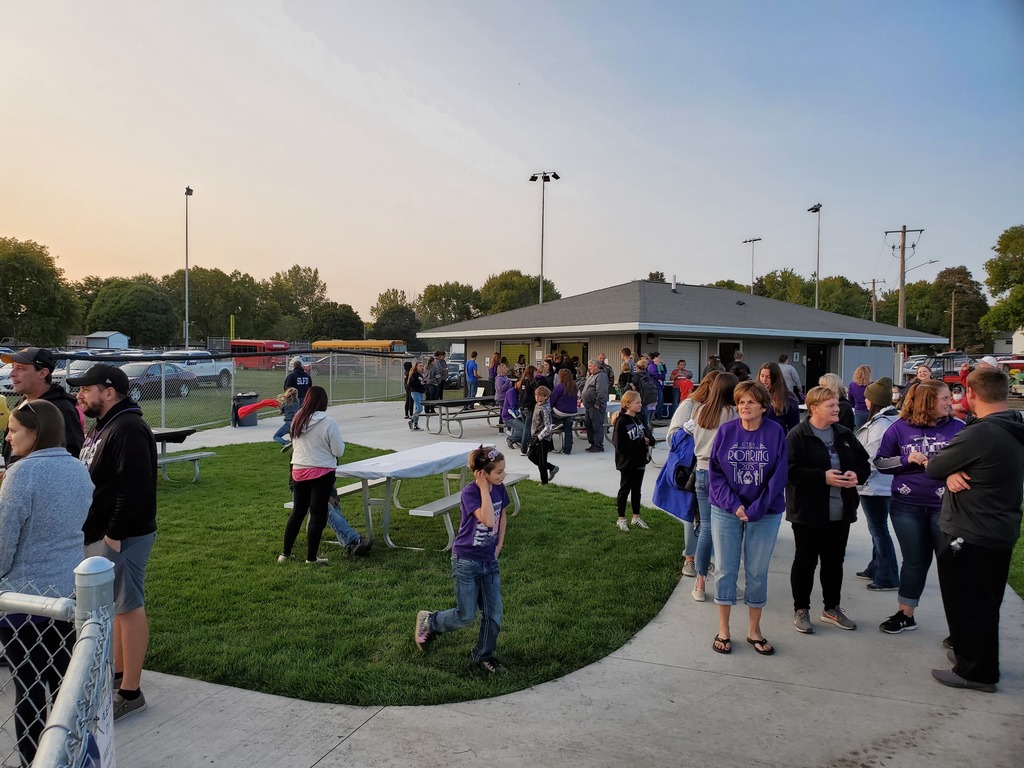 Today, the 5th hour Ag class finalized their prep work for smoking and grilling beef and pork. Each group came in at the correct times to place their items on the smoker so that it was ready, by 5th hour. Mr Myers fired up his Traeger and smoke started rolling at 7:45. We began with the brisket and "poor man's burnt ends" (chuck roast) and steadily put on ribs, pork loin, pork belly (for more burnt ends), followed by the beef heart, beef tongue and brats. All was ready to eat by 12:15, so they all gathered around and picked up pieces for eating! They were both happy and surprised at the flavors.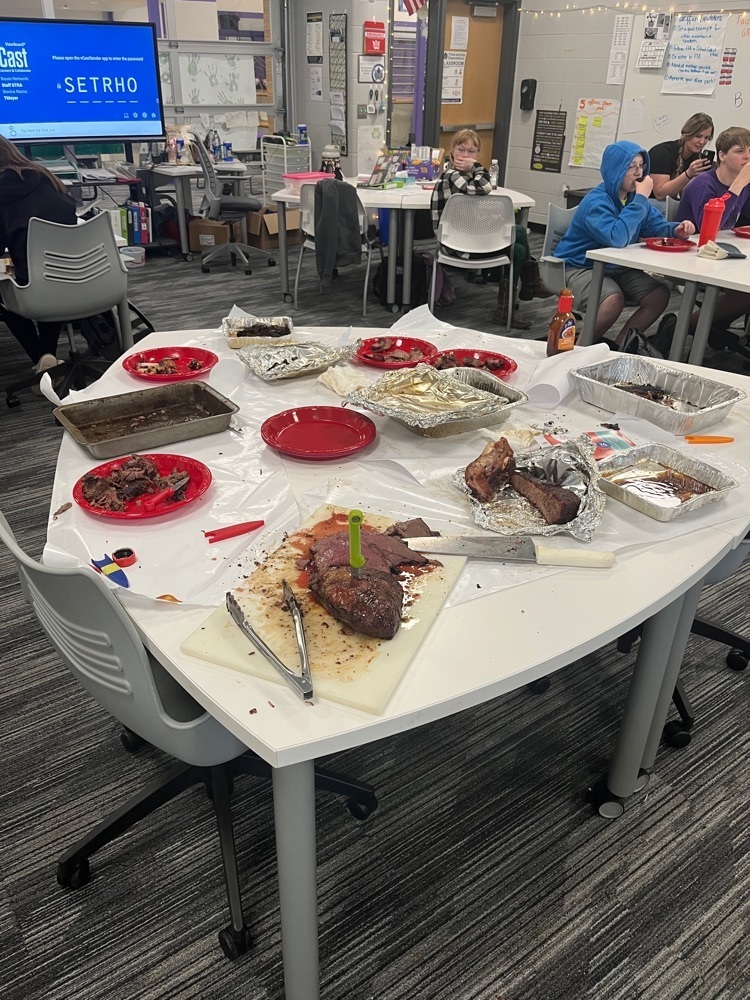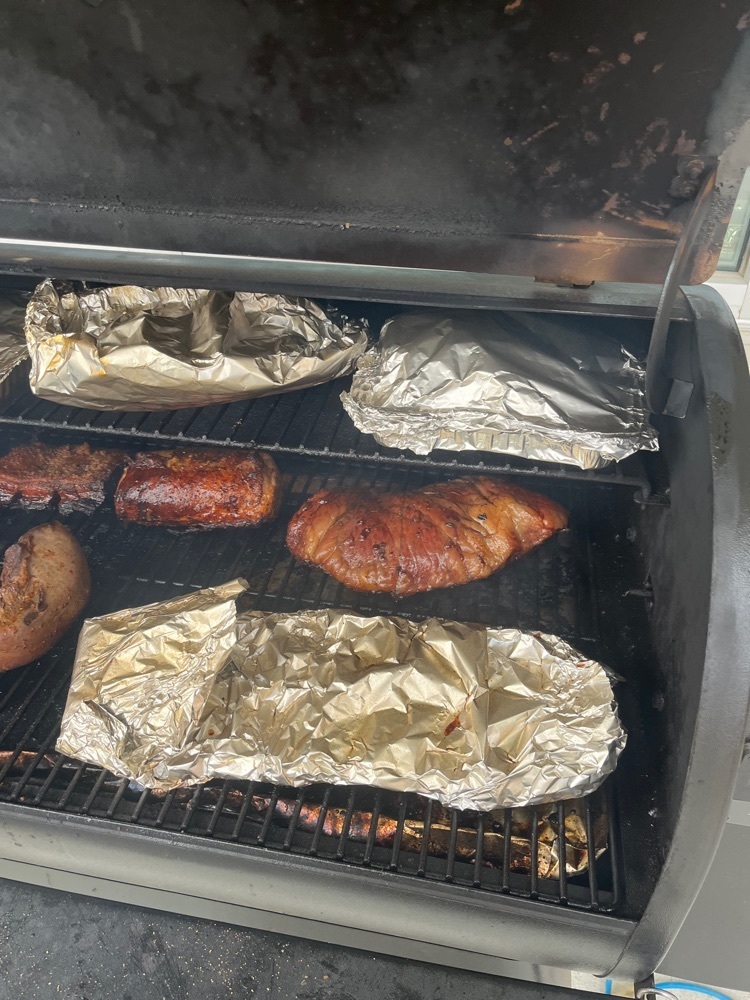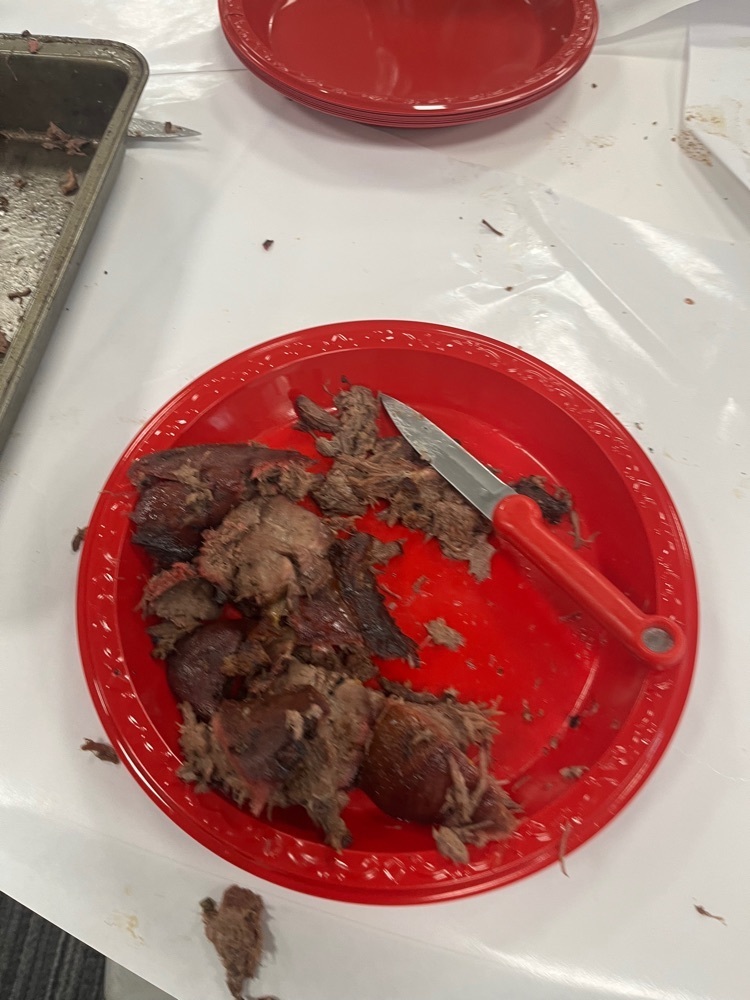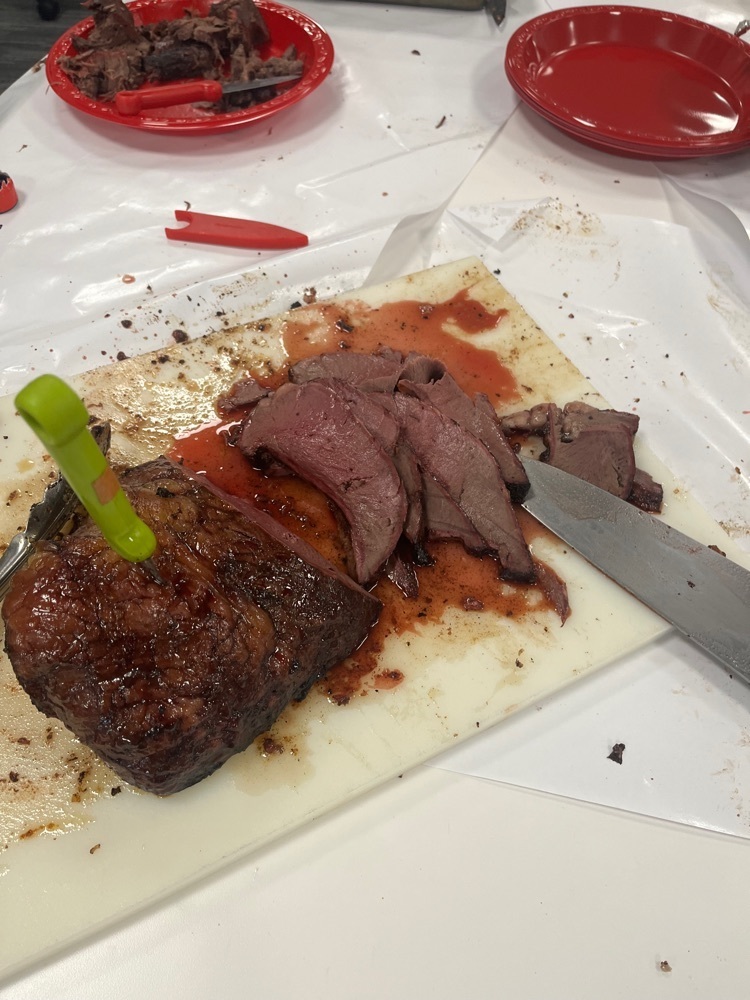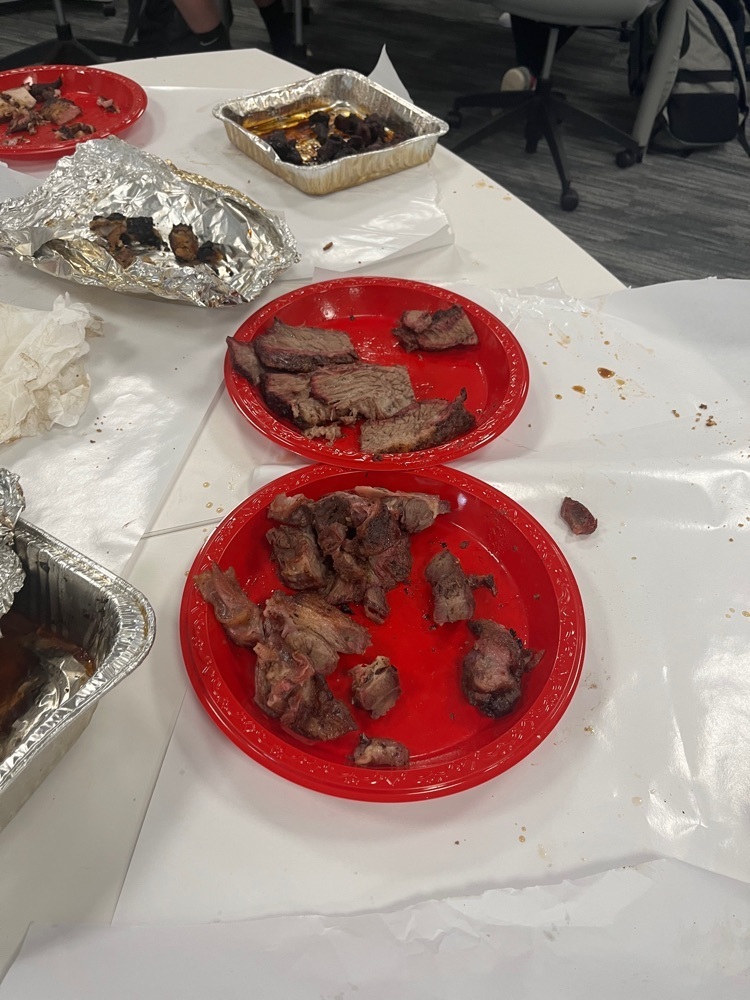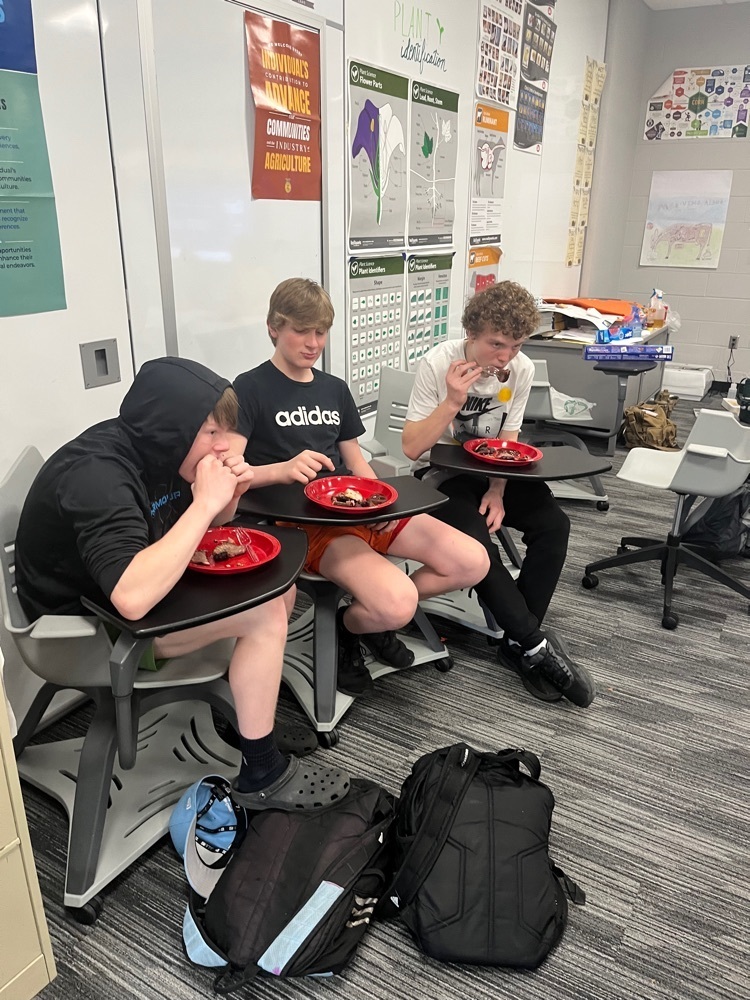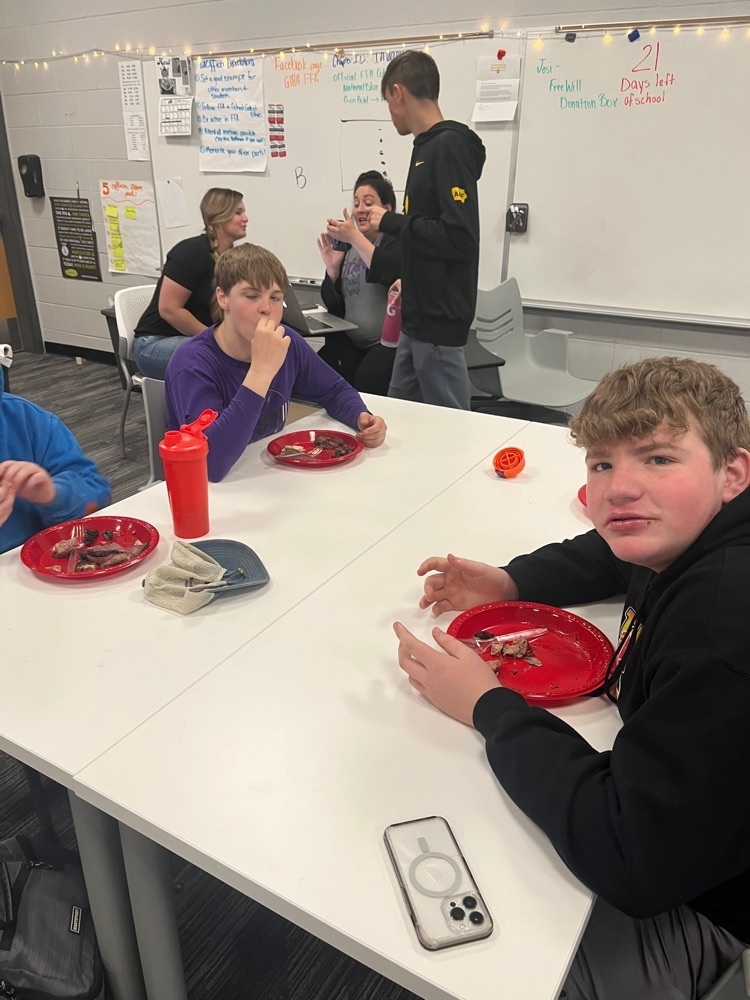 After studying about pork and cattle production as well as cuts of meat, the 5th hour Intro to Ag class took on smoking and grilling meats. They are preparing their cuts of meat today (27 April) and cranking up the grill on Friday (28 April). Mr. Myers has been working with them while Mrs. Hoffman has been on maternity leave. The cuts of meat prepared are ribs, brisket, pork loin, beef tongue, beef heart, pork belly, chuck roast, soup bone and brats (meat donated by Mr & Mrs Myers).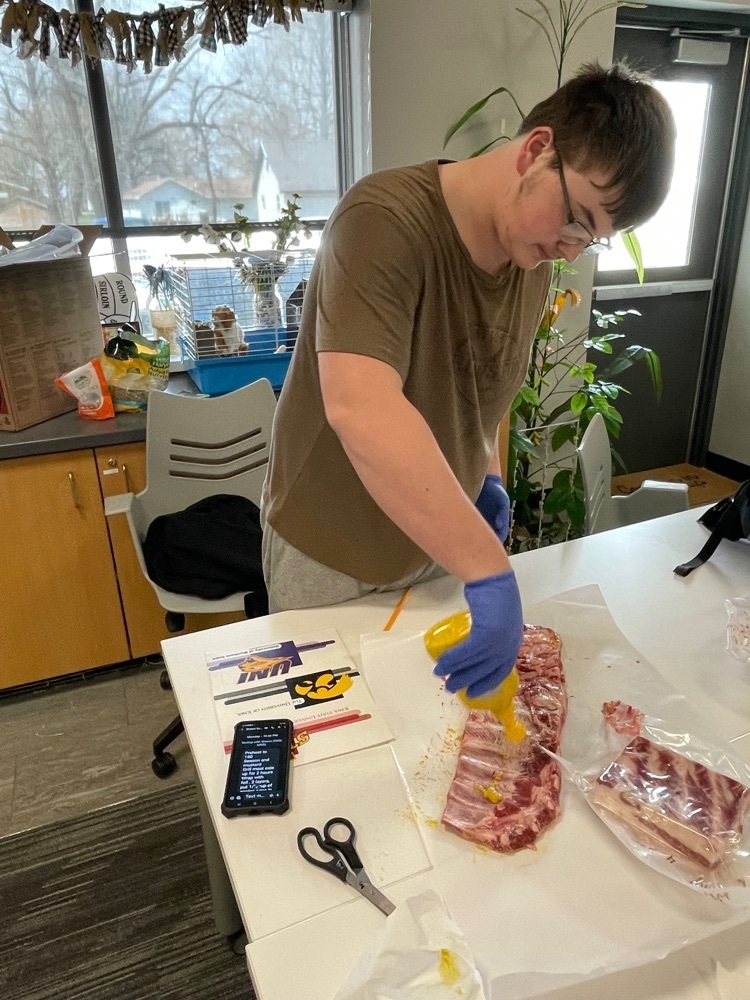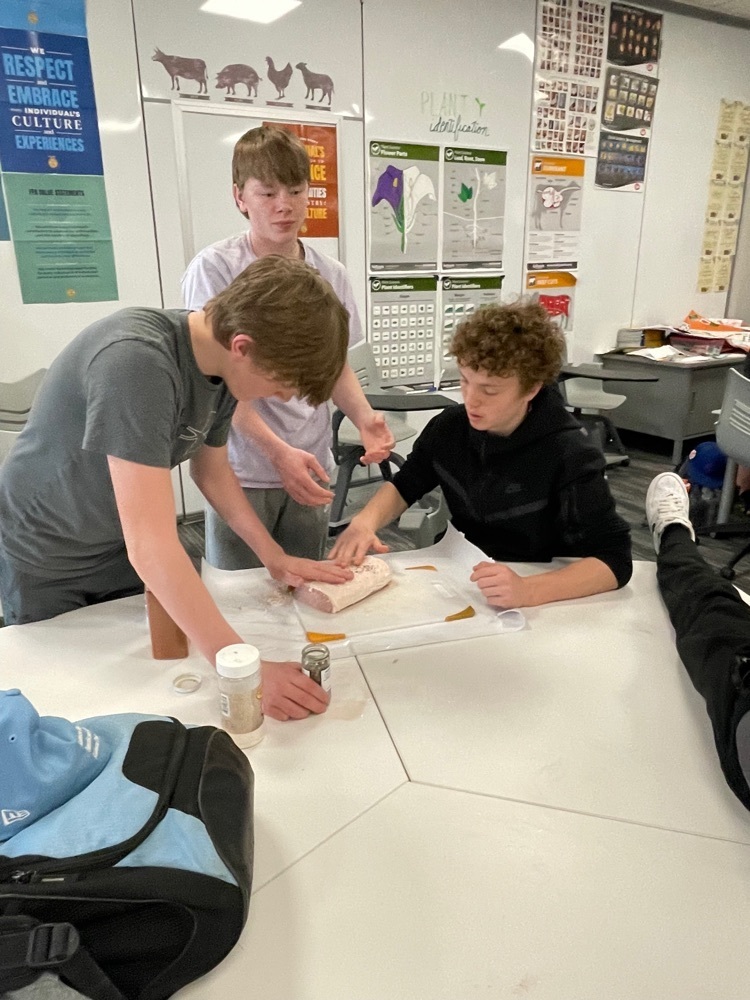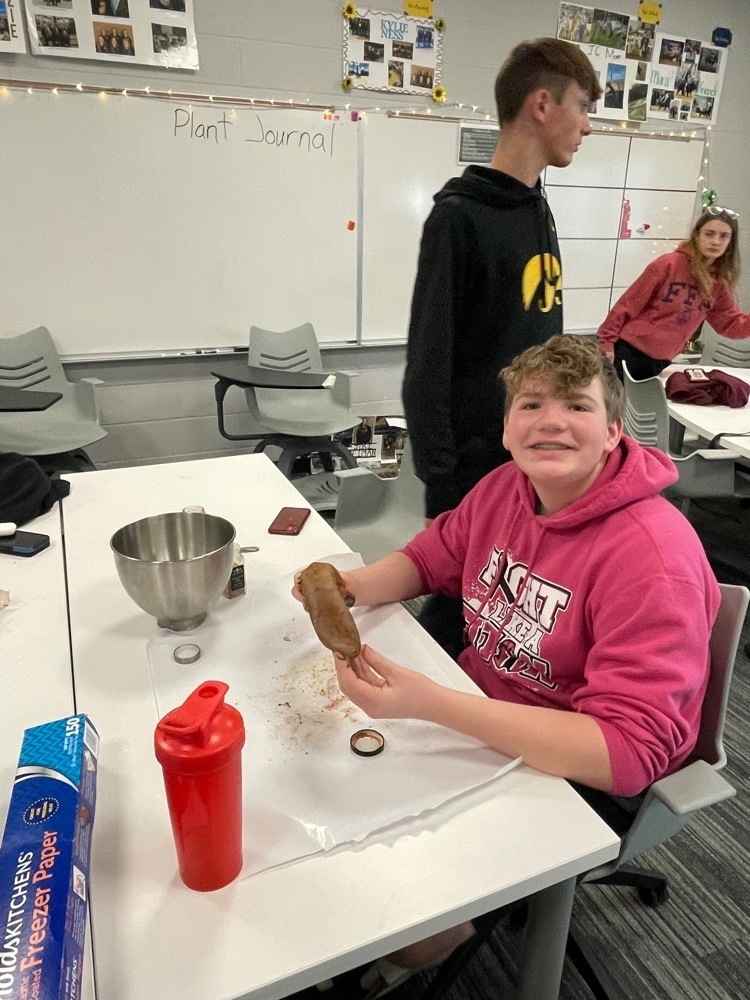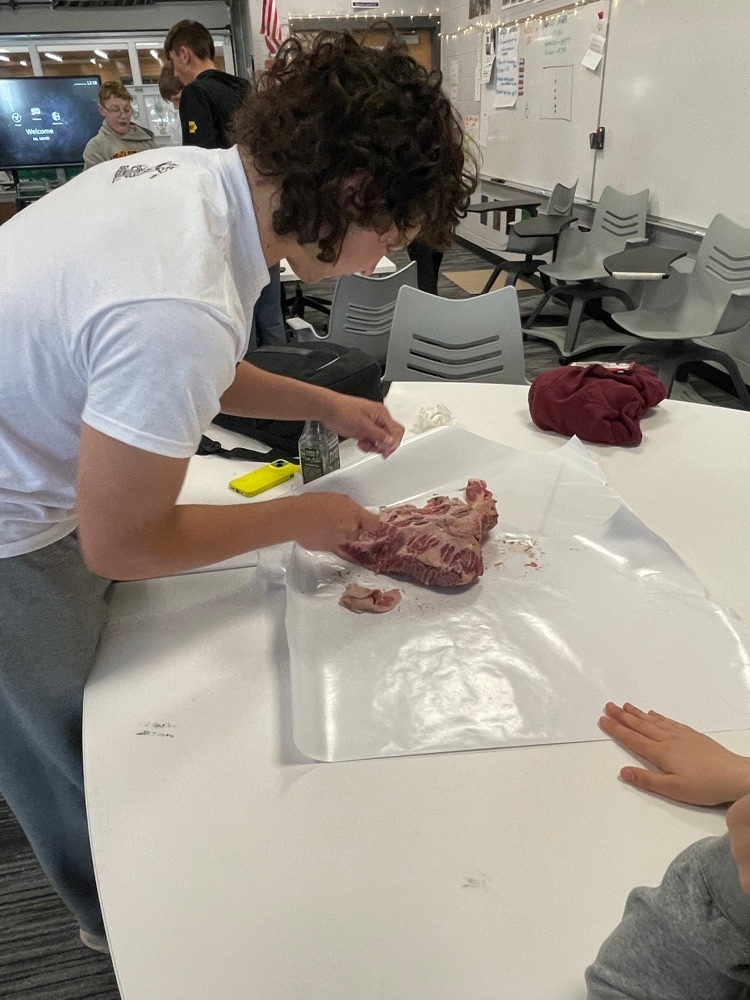 Changes for Today (4/20) Boys Track @ North Iowa and JH Track at Newell: Cancelled. Golf @ Newell Postponed to 4/28.
This past Monday night, the Lady Titan Track team went to SE Valley to begin our meet season. It was a cold wind blowing, but they performed well! We entered 10 events of which 5 were relays. Our team scored in all ten events to earn 45 points. This is the highest number of points to score in a first season track meet and the first time we have scored in every entered event! We go back to a meet on Thursday 13 April at North Iowa. Looks like the weather will be warmer.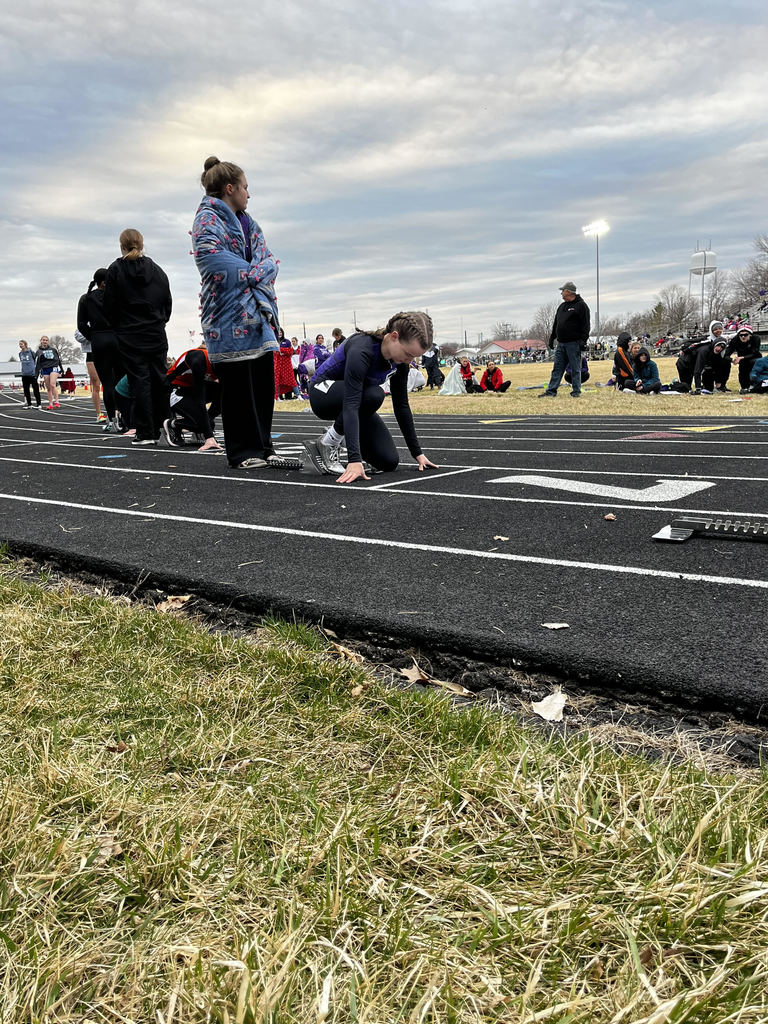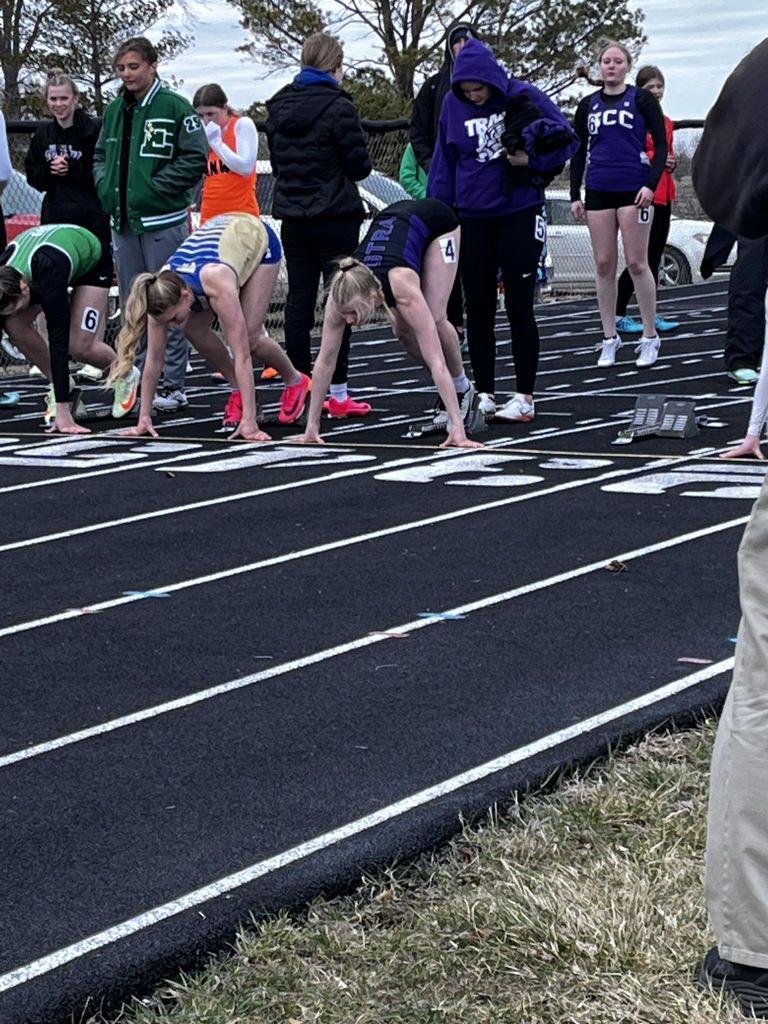 As we all continue to look forward to the warm temperatures of Spring, the Lady Titan Track Team continues to prepare for our first meet and the onslaught of the track season. They have been working hard since the 27th of February, sprinting, running and jumping both inside and outside (when the weather has allowed). These pictures are from Monday as the sprinters did a little work outside.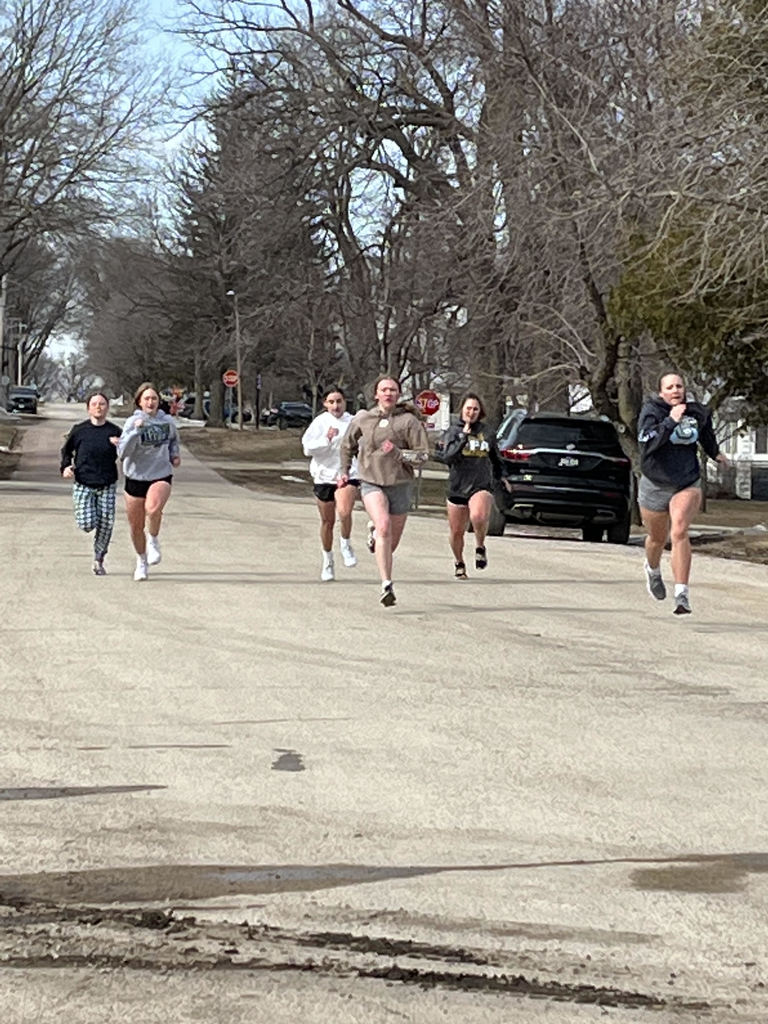 The senior's recycling program is going strong for its sixth year during second semester Modern Problems class.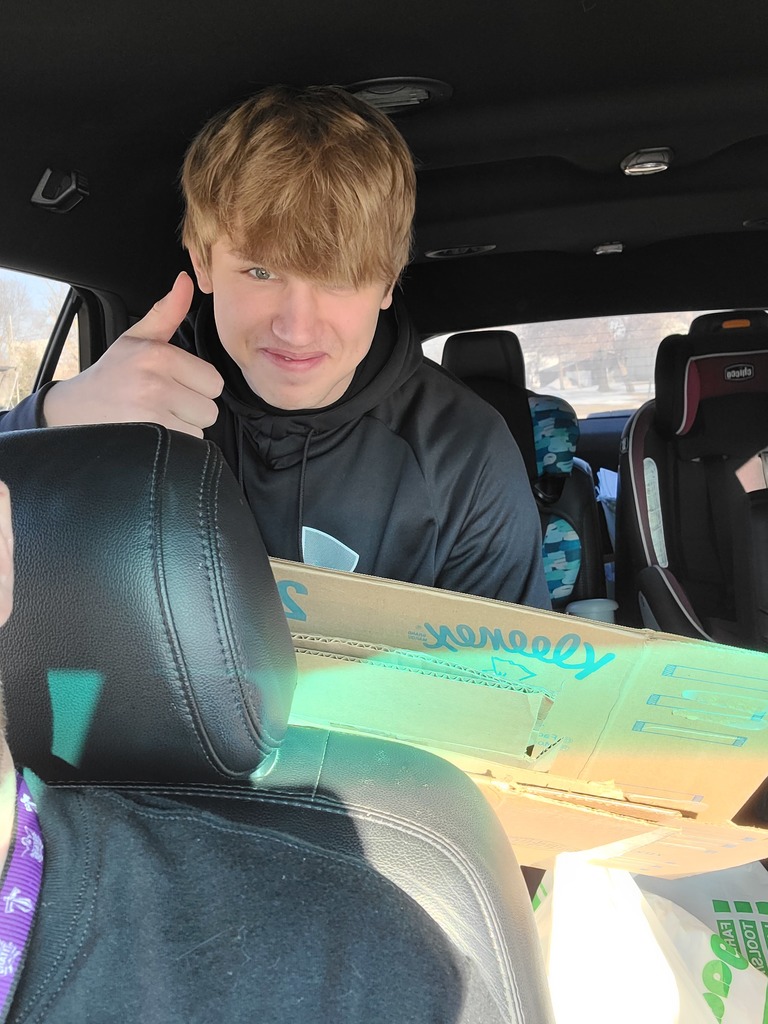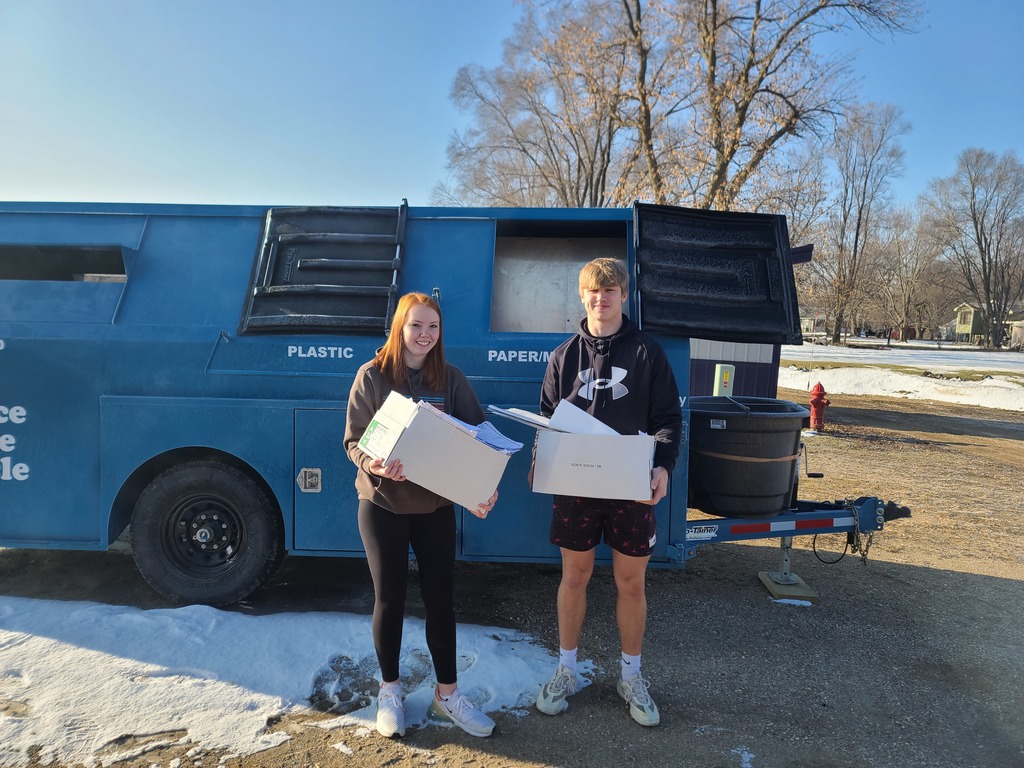 GTRA MS/HS will run Schedule A this AM (Periods 1&2). ISASP tests are postponed until tomorrow.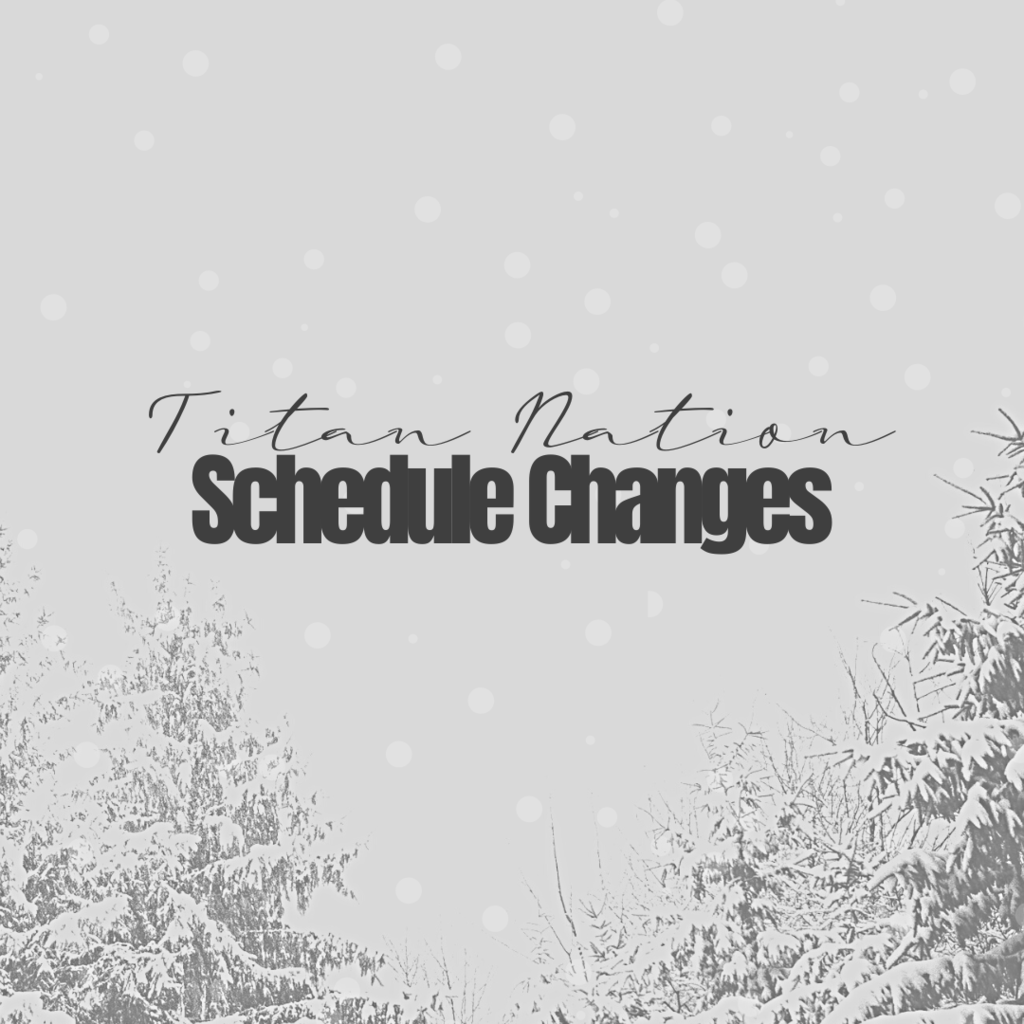 GTRA will be 2 Hours Late Today (Thursday, 3/23/23) due to poor road conditions. No morning activities.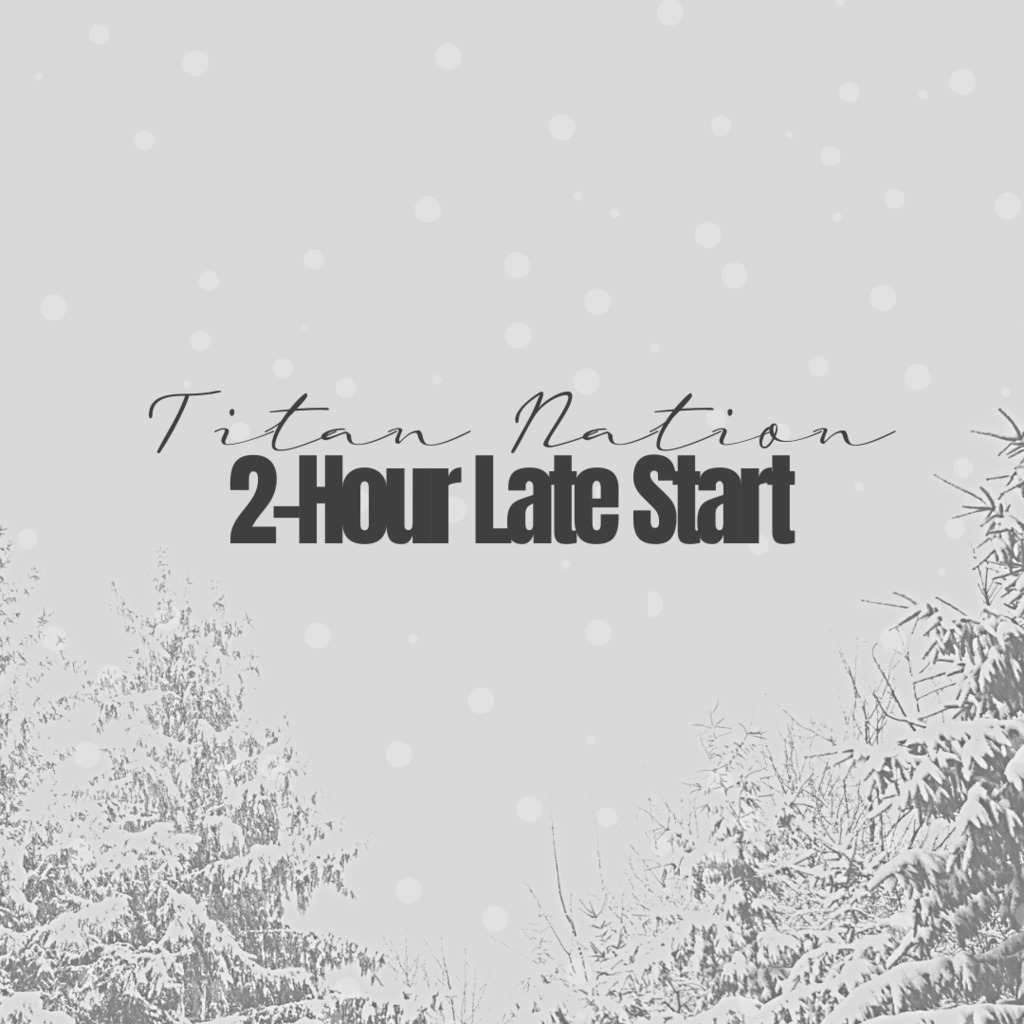 GTRA will dismiss @ 11:00 AM due to forecasted high wind and snow. Sack lunches will be provided at dismmissal. All after school/evening activities are cancelled/postponed. (GT Shuttles will run at 11:00/Routes @ 11:30)

No Boundaries students in the greenhouse growing 450 flowers in preparation for their project at the Hillcrest. #TitaNoBo #FlowersBlooming

GTRA seniors had a great experience touring the Capitol- meeting with our Senator Rowley, also seeing the House Chambers, climbing up to the dome, and even getting photo opps with our Governor Reynolds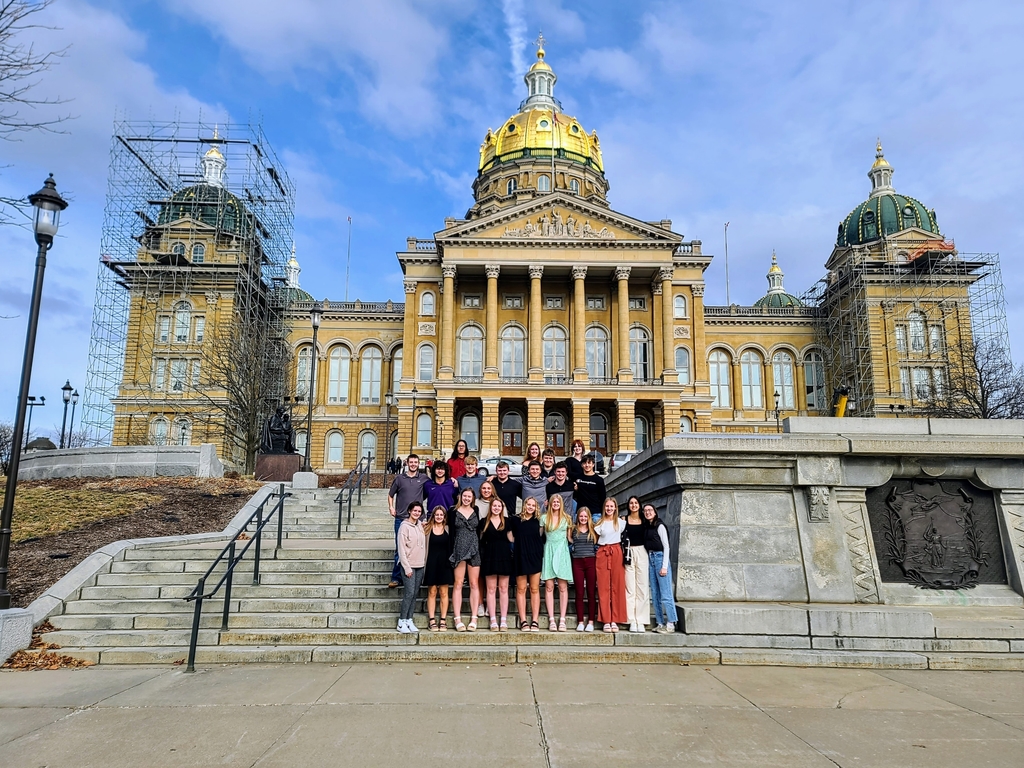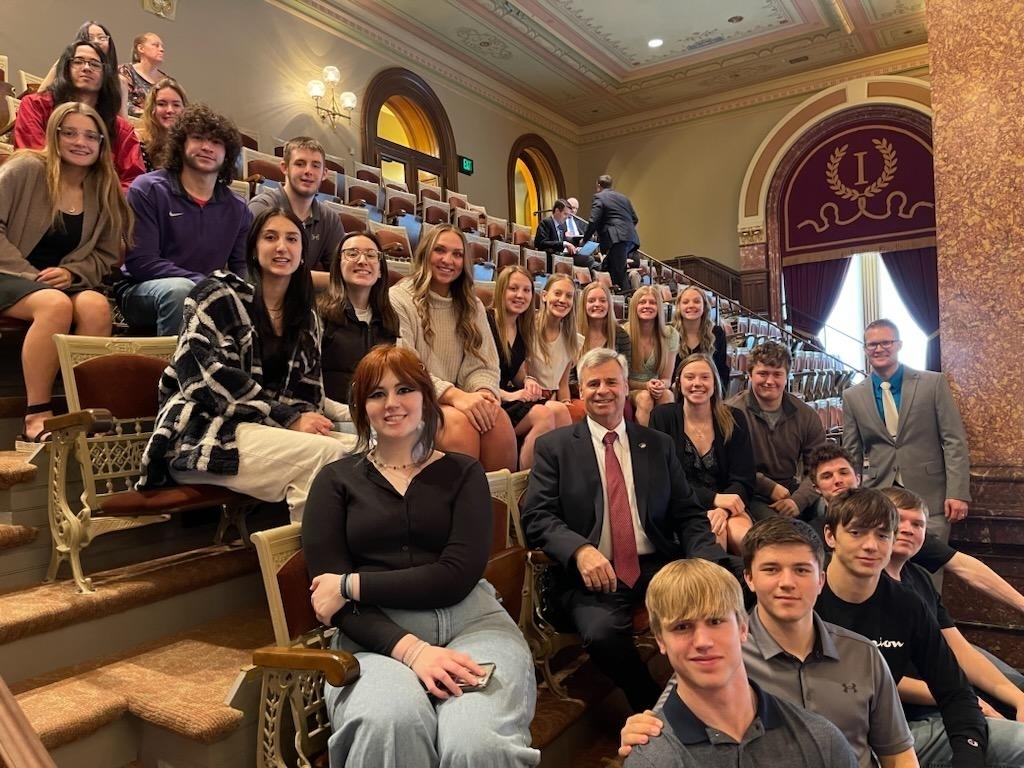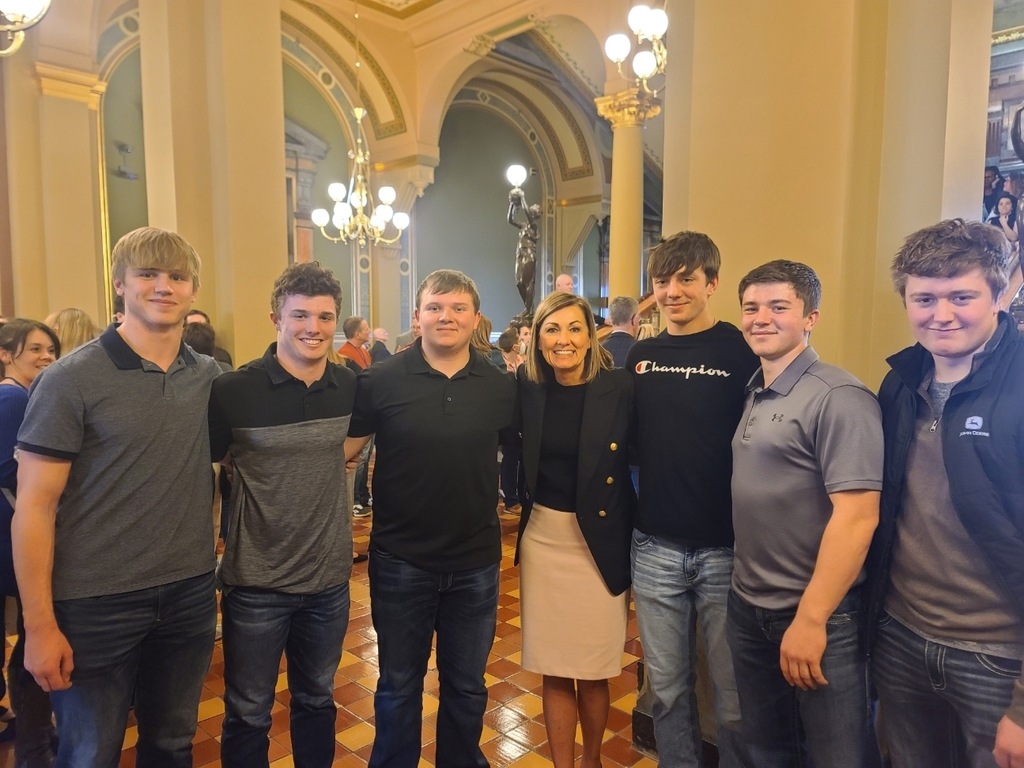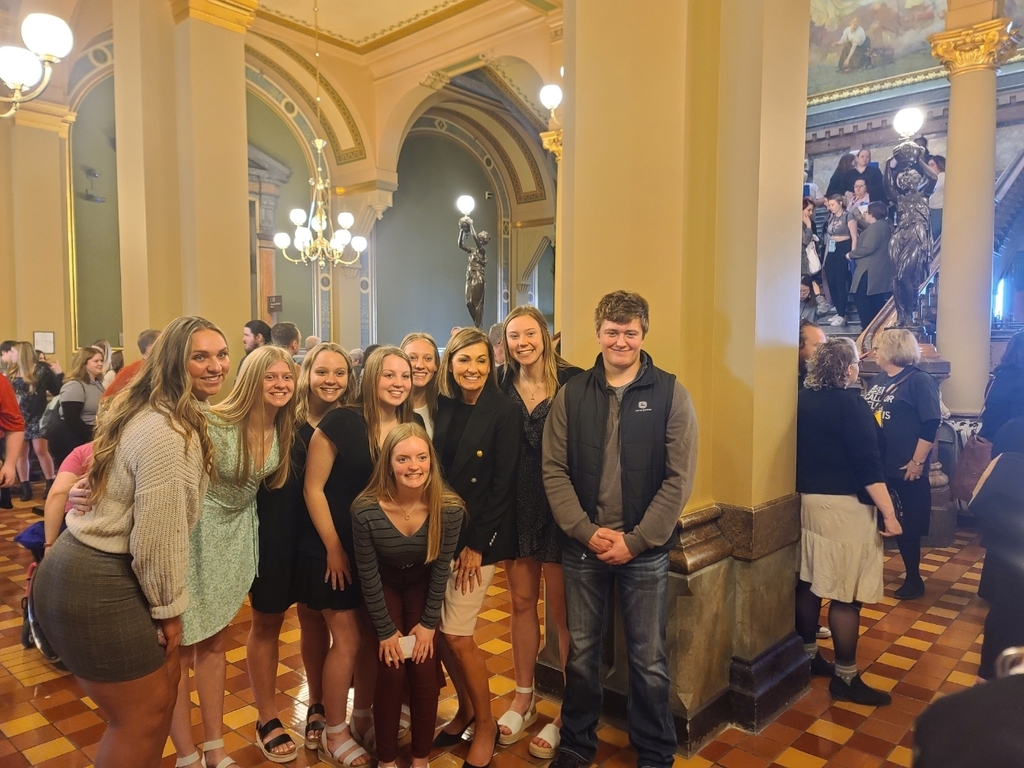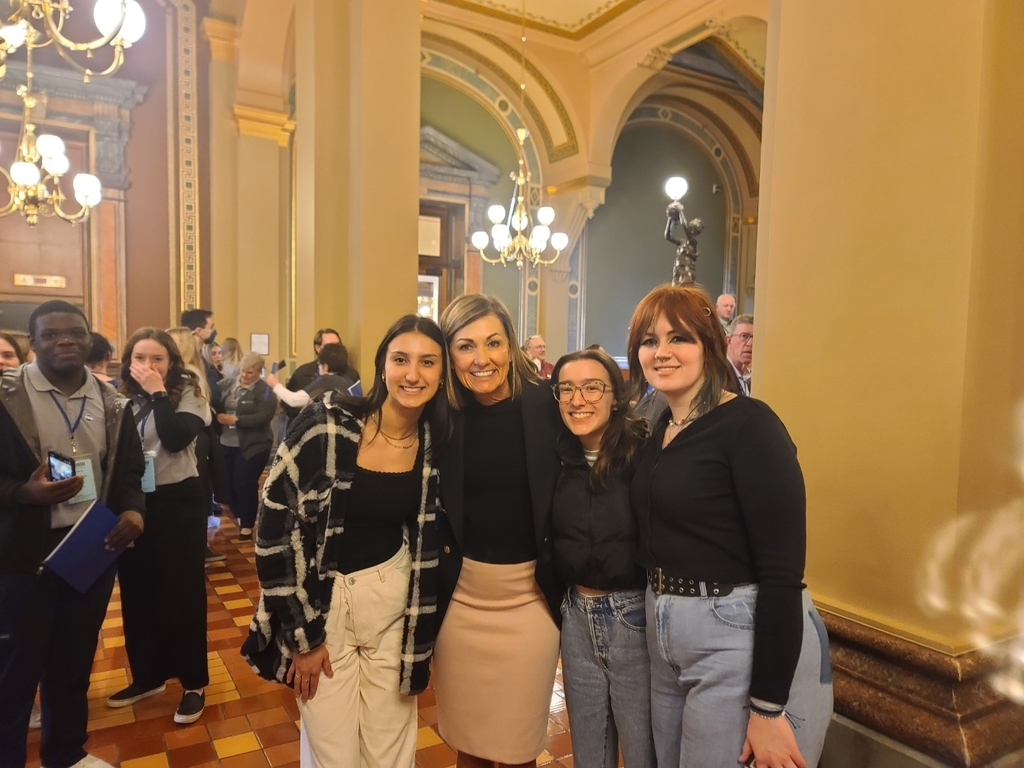 GTRA will be 2 Hours Late Today (3/10) due to poor road conditions. MS/HS will use Schedule B (Periods 3/4).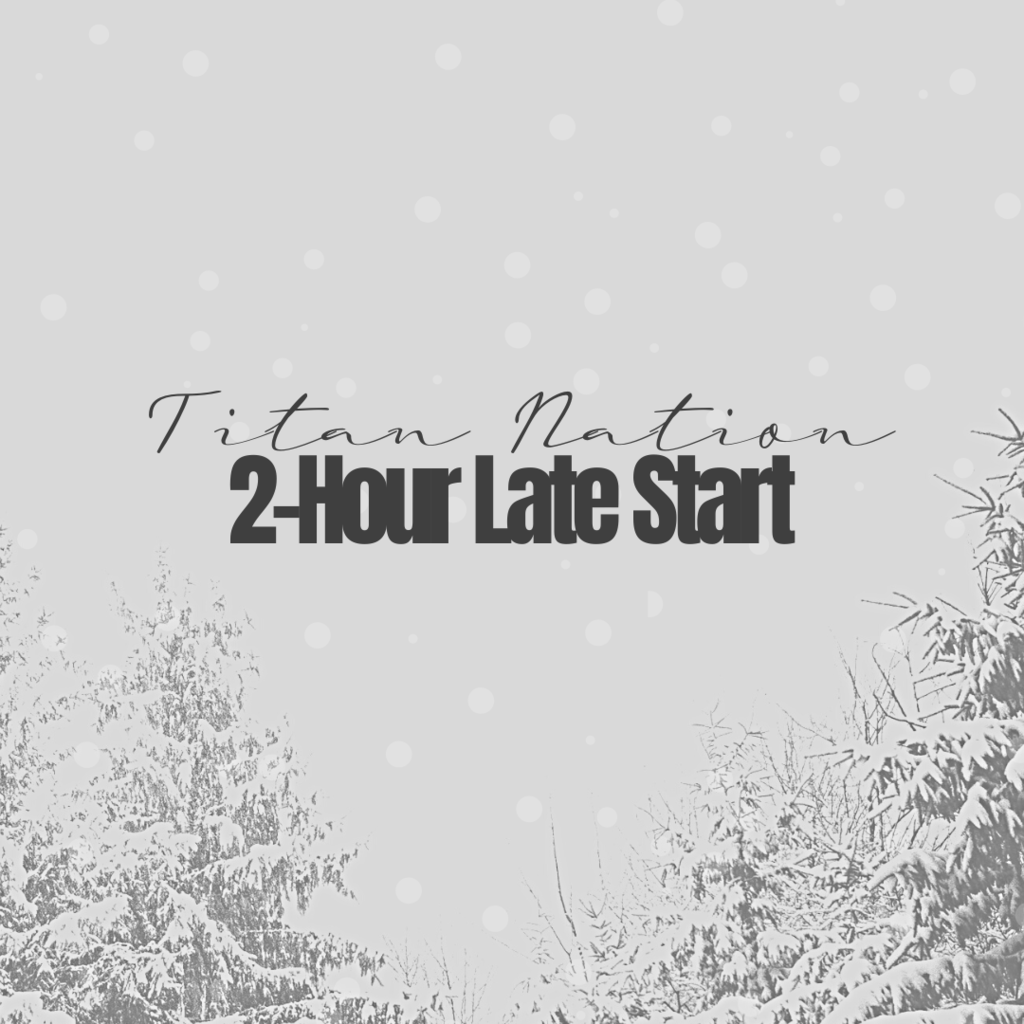 The HS Wrestling Awards have been postponed to Thursday, 3/16 @ 7:00 PM at Graettinger. HS Basketball Awards will be Tuesday, 3/14 @ 7:00 PM at Graettinger.

GTRA will dismiss at 1:00 PM Today (3/9) due to inclement weather. RA HS will not travel to GT for classes. The Musical Matinee at Terril is Cancelled.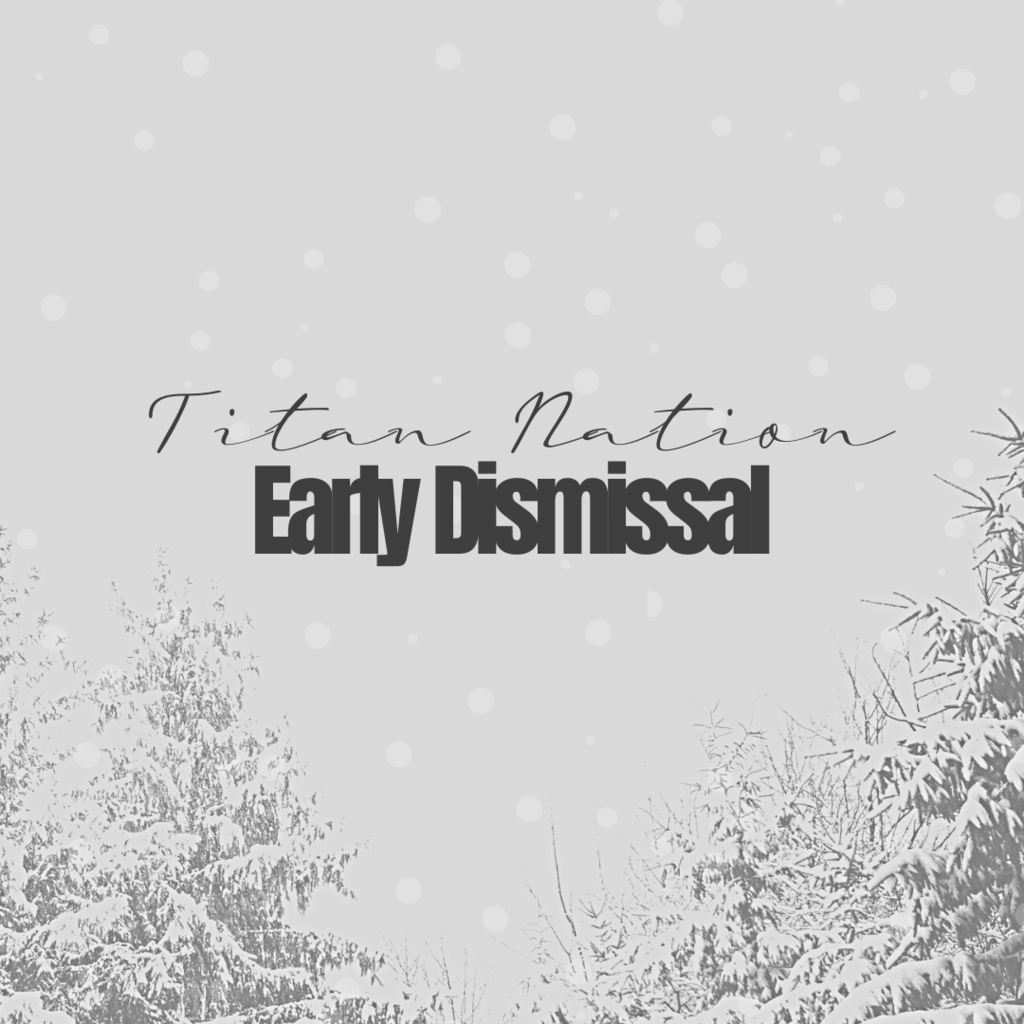 Thanks to a great experience when he was in elementary, Izaak brought in some animal furs to show the preschool class. He definitely sparked their curiosity and excellently answered their questions.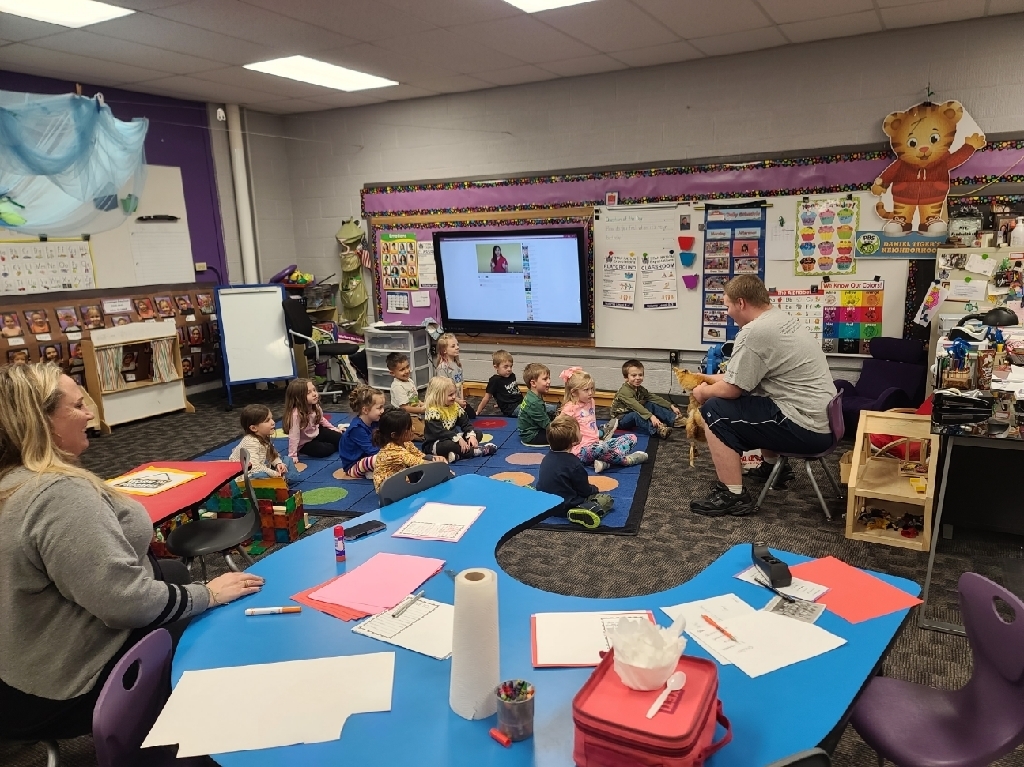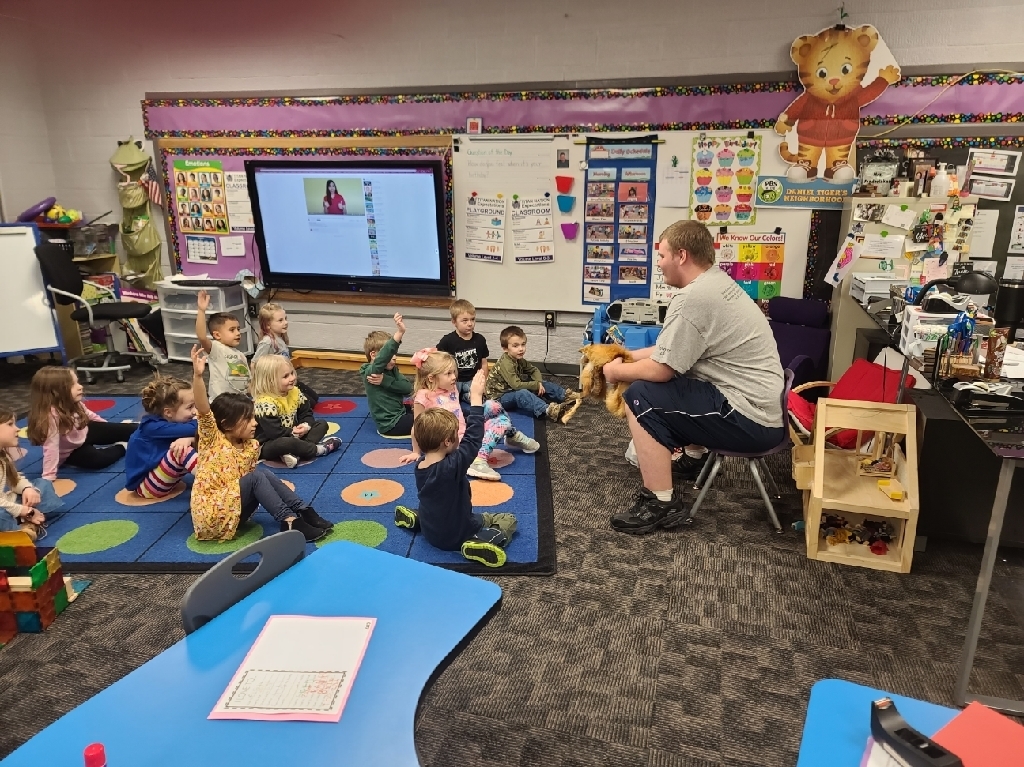 On Monday and Tuesday this week, the GT 6th grade Ag Exploratory class received some help from Mrs. Myers in the FCS room. They were studying chicken and egg production, so Mrs. Myers helped them learn how to boil, cool and peel hard boiled eggs. Then they each seasoned their egg and added some Mayo to make an egg salad sandwich.