Earlier this month, the Cultural students cooked recipes originating in Western Europe. Here are just two of the delish foods we feasted on.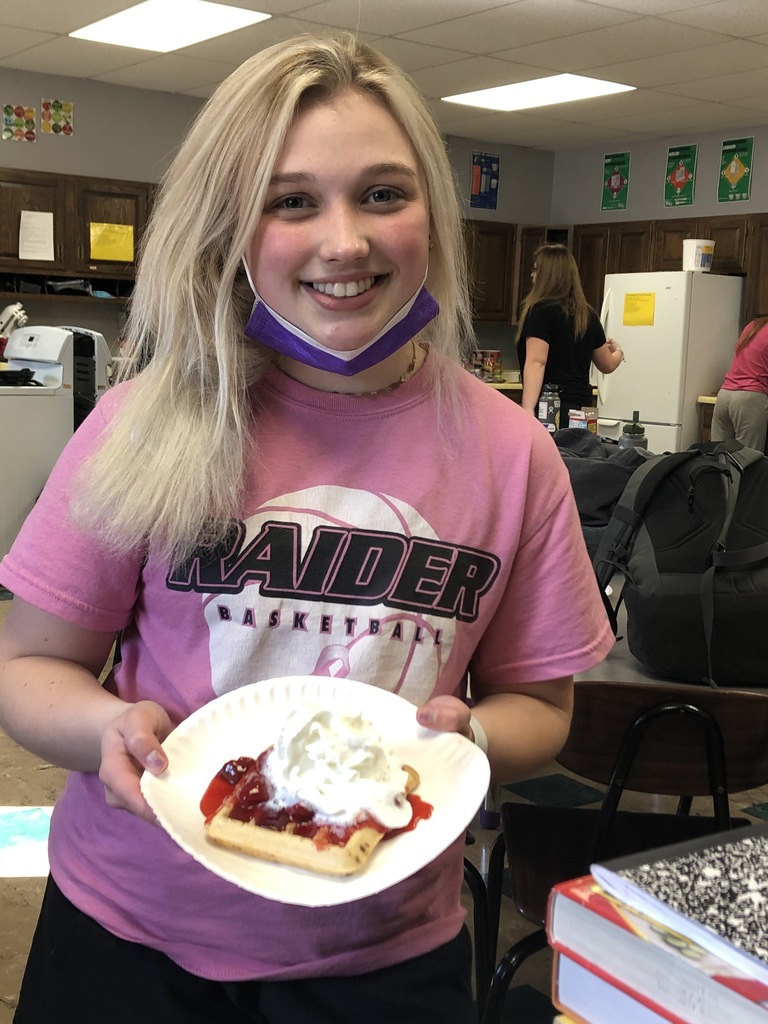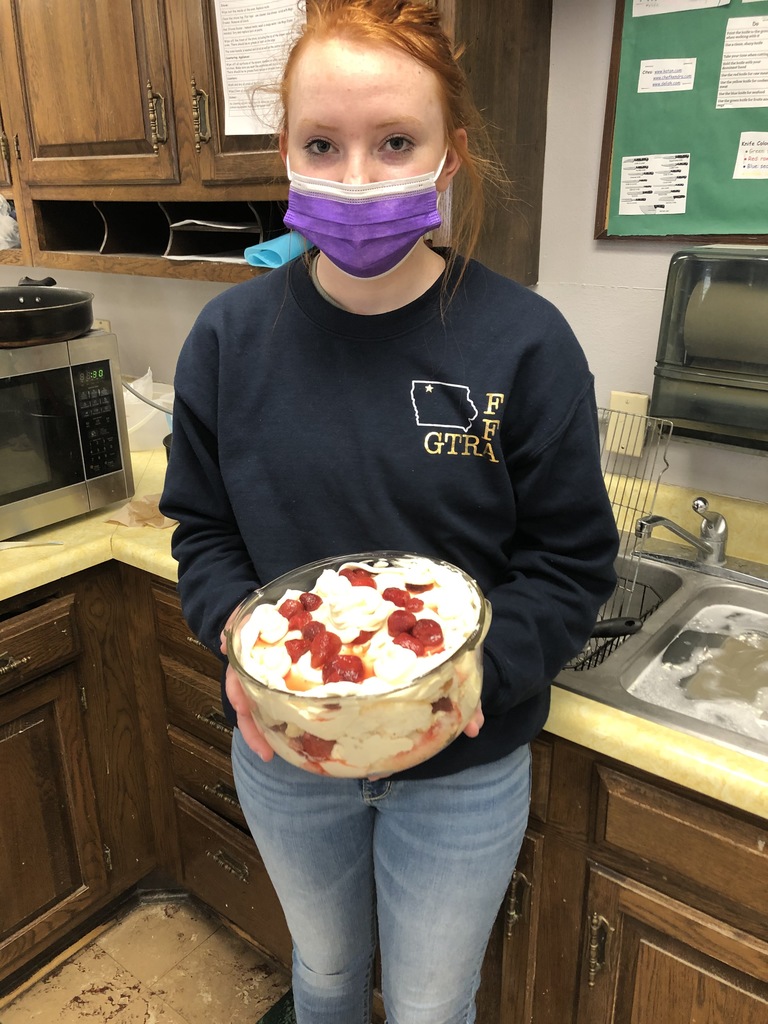 Nothing says Comfort Food like breakfasts based on ingredients used in the United Kingdom! Portage, eggs, bacon, sausage. YUM!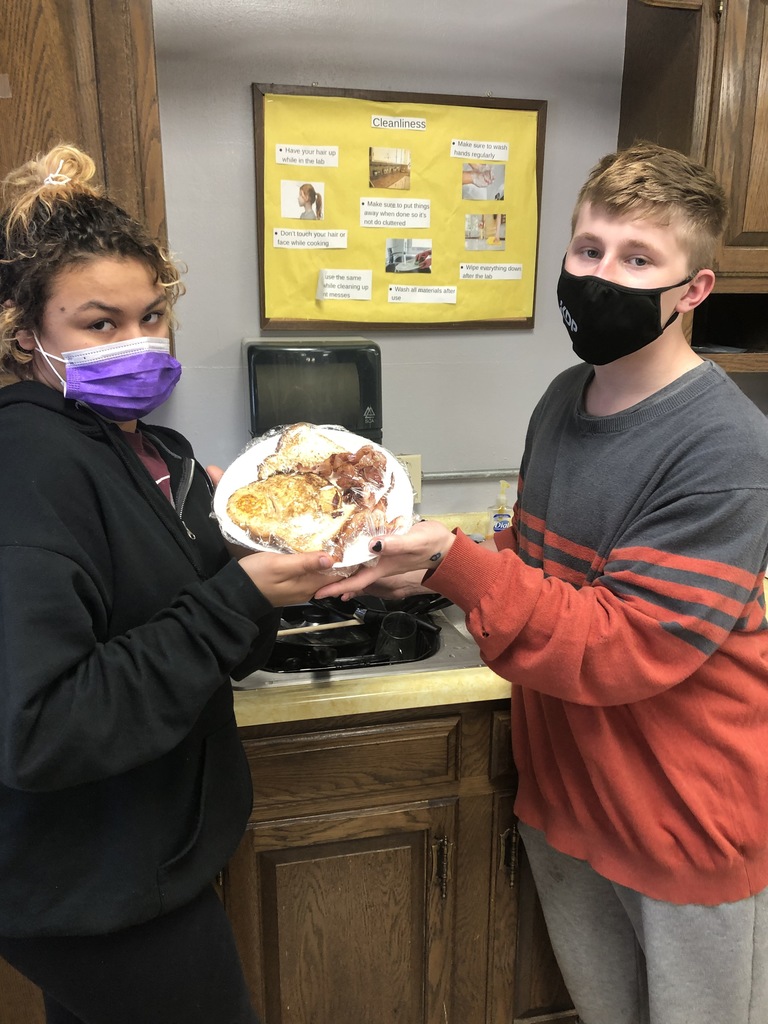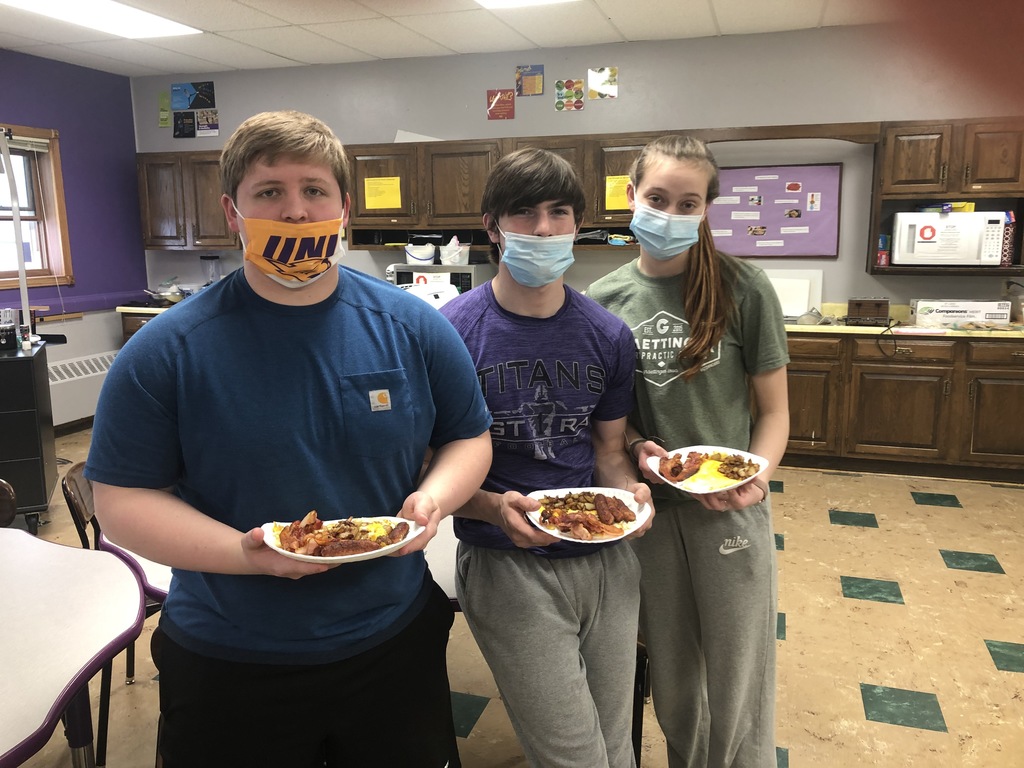 Morgan Murphy was recognized as a top 100 finisher in the Know Your Constitution Contest this year by scoring highly on a 50 question quiz and writing an essay on how she would rule on this year's hypothetical case dealing with voting equality.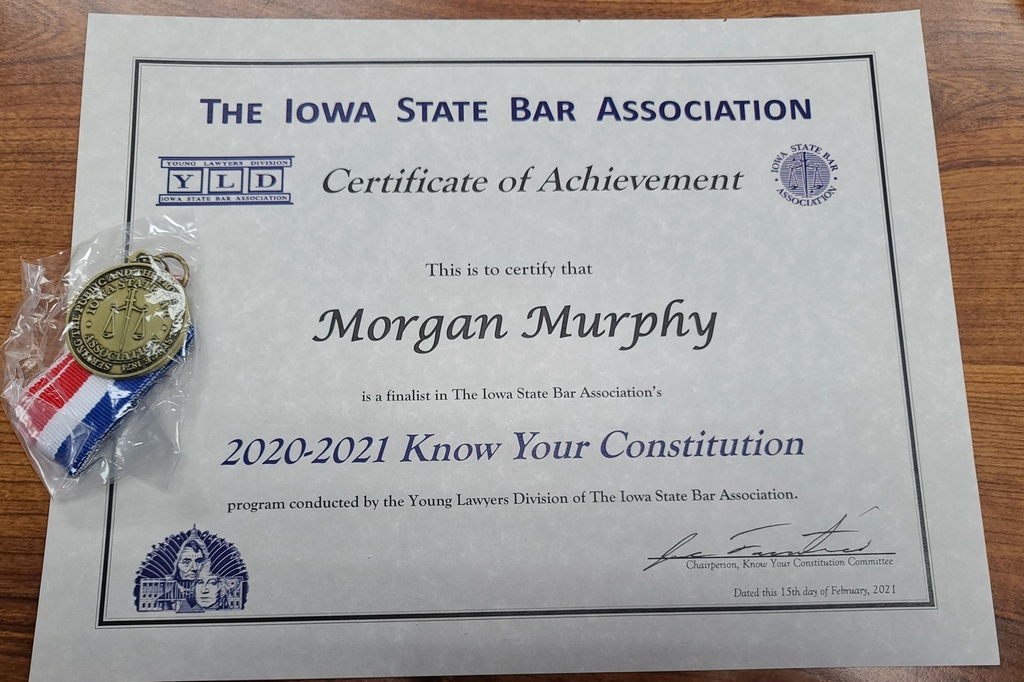 The GTRA Titan Track teams came to the RWC in Estherville for a water workout. Thank you RWC and our water instructor for a great workout!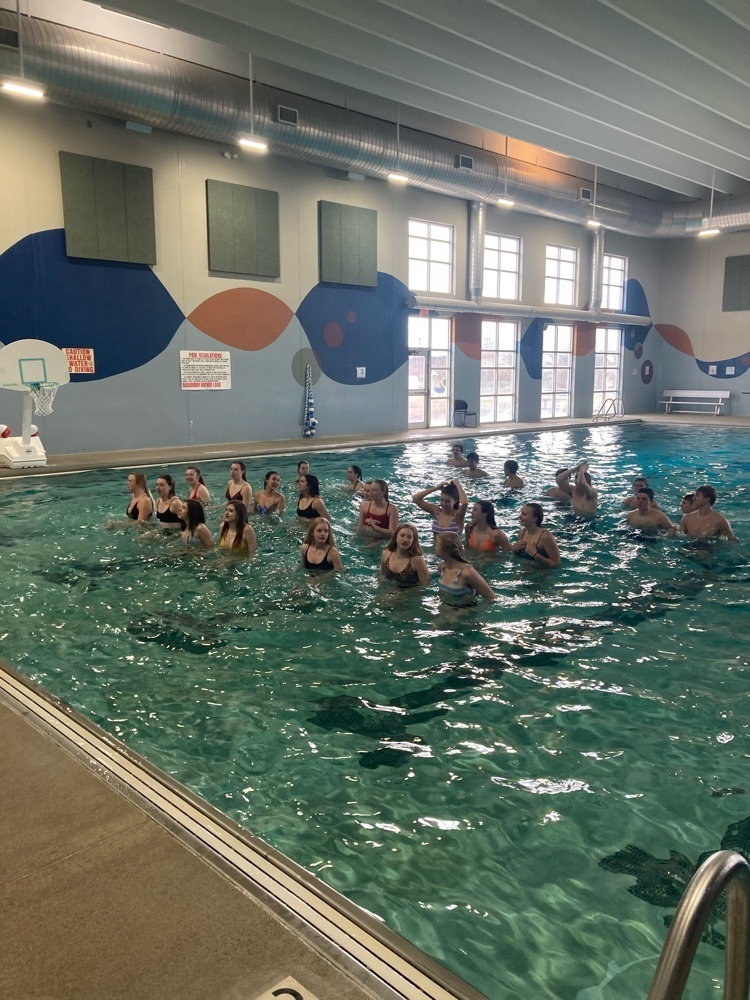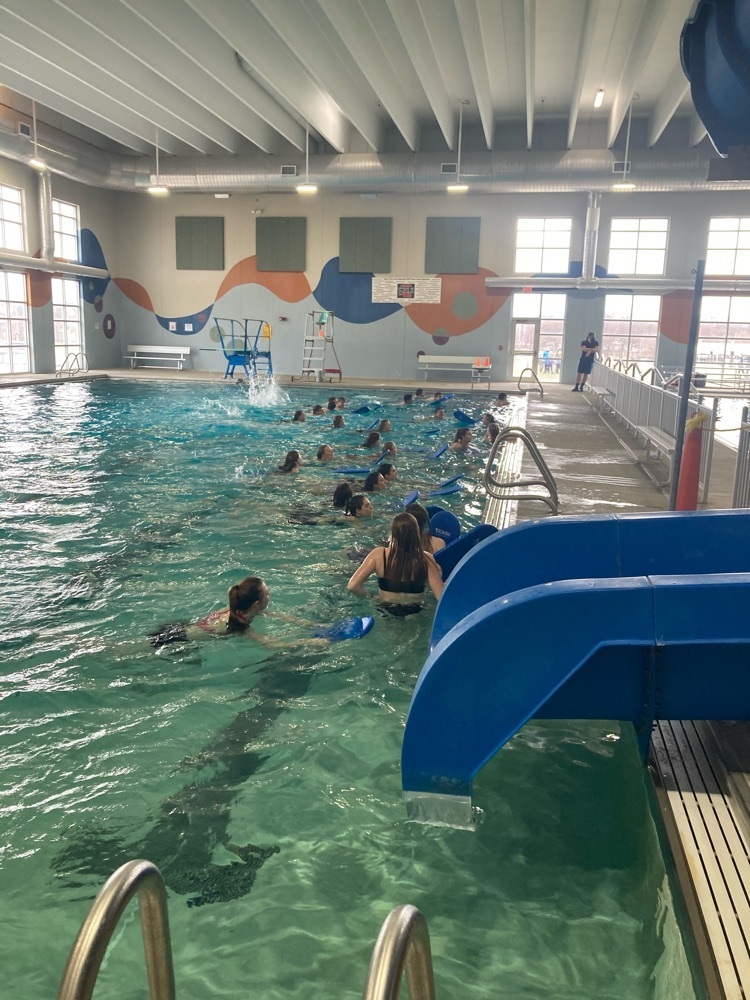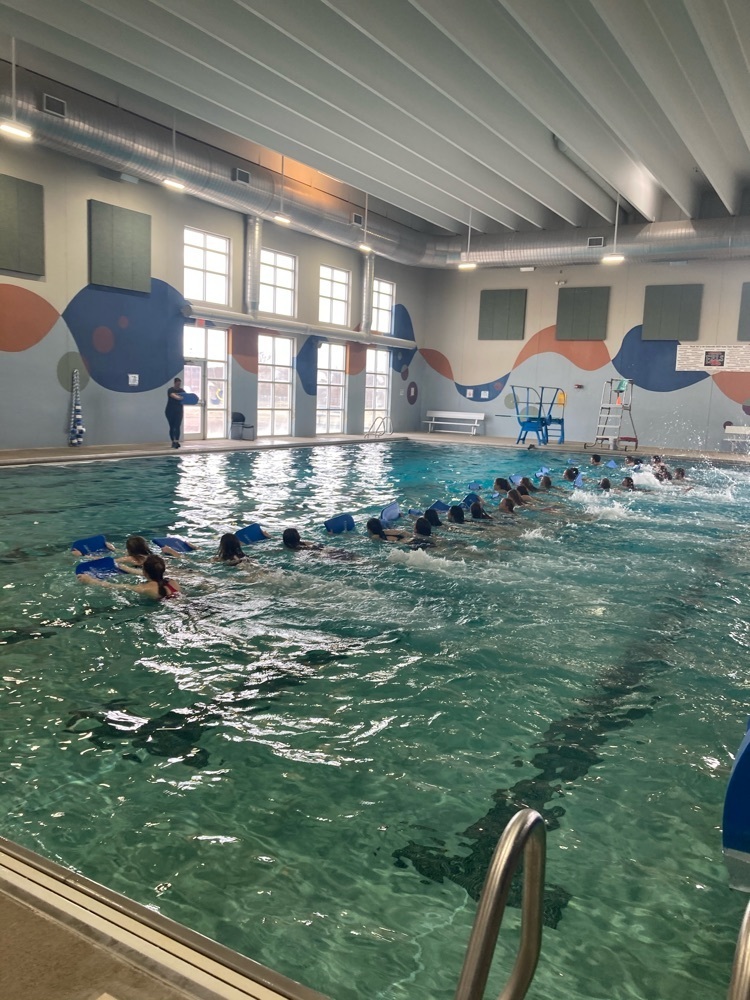 Ben Borchers advanced his National History Day project to State as one of the top two finishers in his category. He is now making revisions through more research, conducting his own interviews, and clarifying his argument to better prove his thesis to compete at the State level.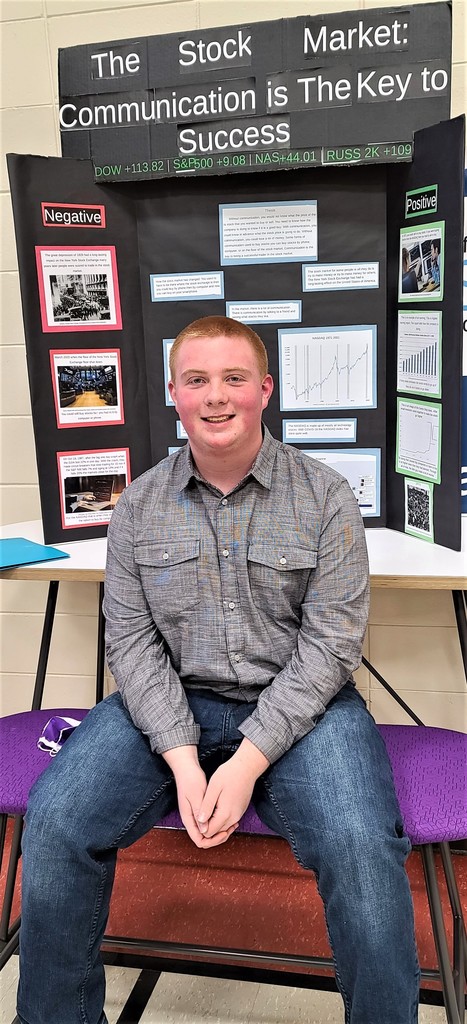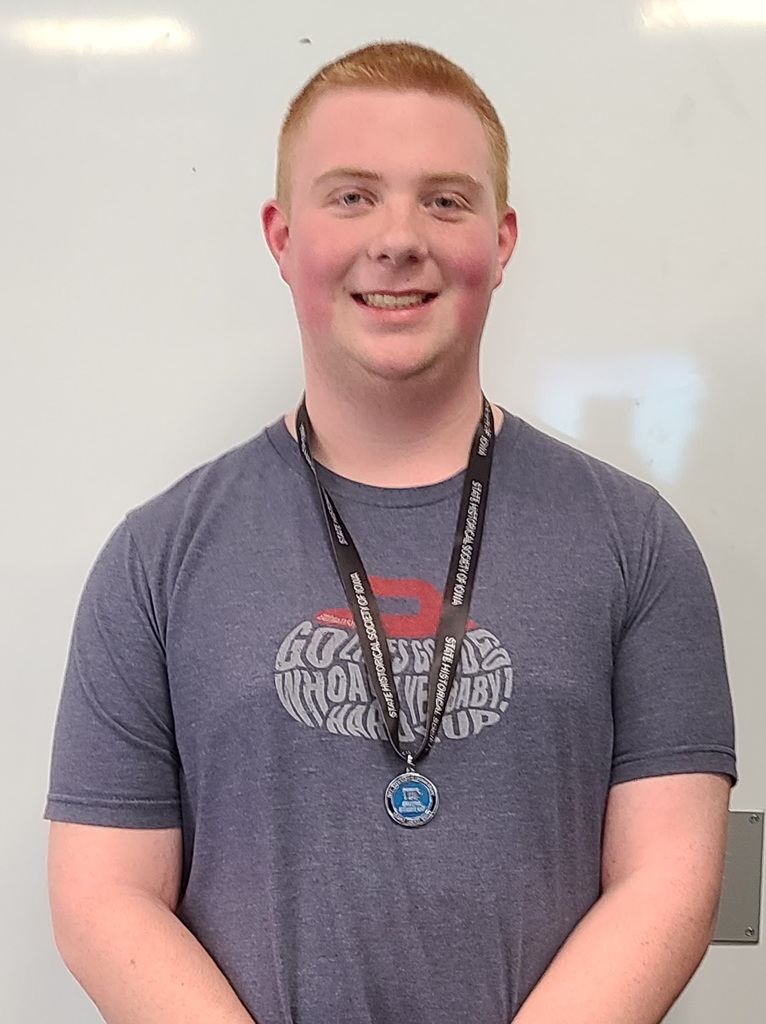 The G-T/R-A senior classes visited the Iowa Hall of Pride and toured the Capitol building on 2/23. The seniors were unfortunately unable to meet with either Representative Megan Jones or Senator Zach Whiting, but were graciously welcomed by Senator Mark Lofgren and his wife Paula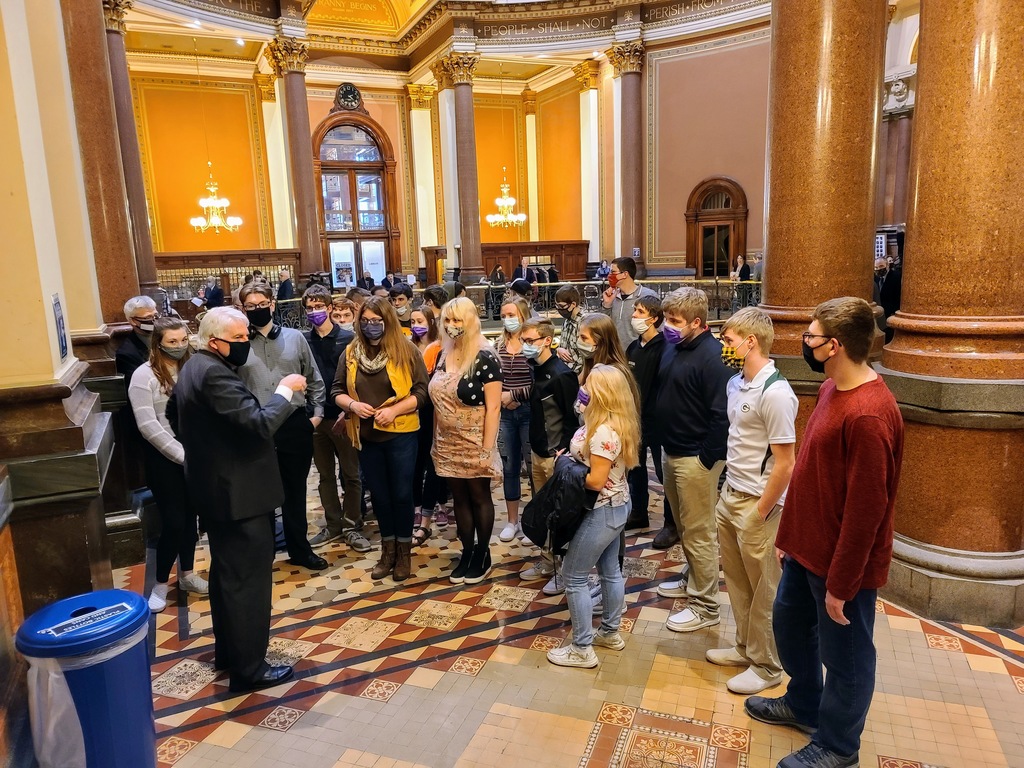 Final group of photos from the PBIS Fun Day of Scooby Doo Mystery at Graettinger-Terril Elementary.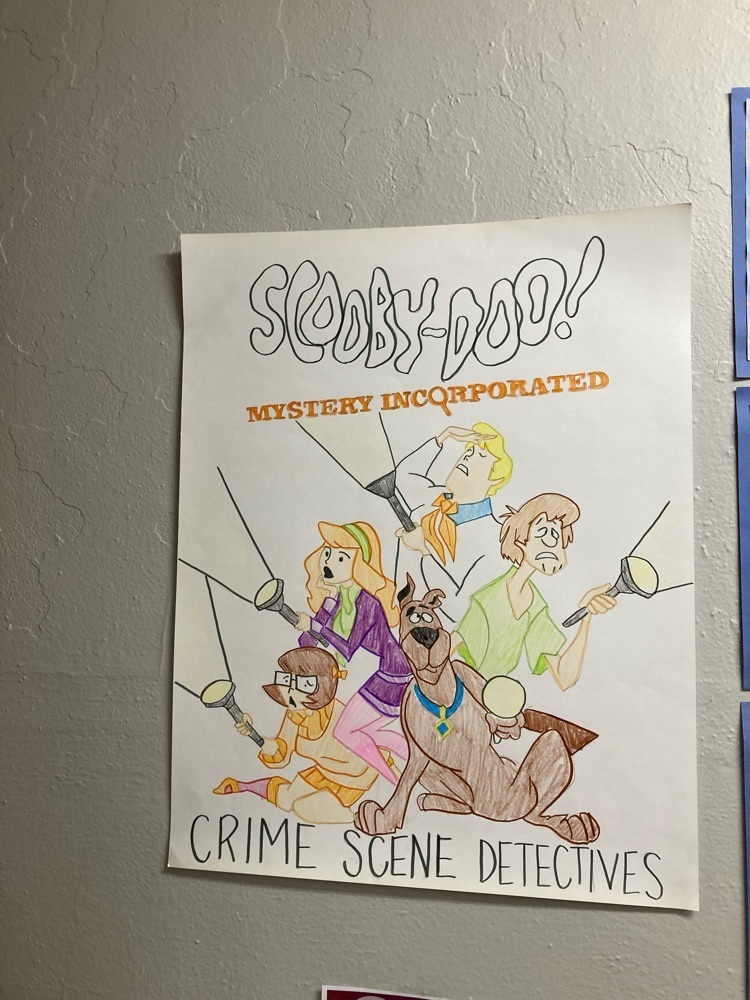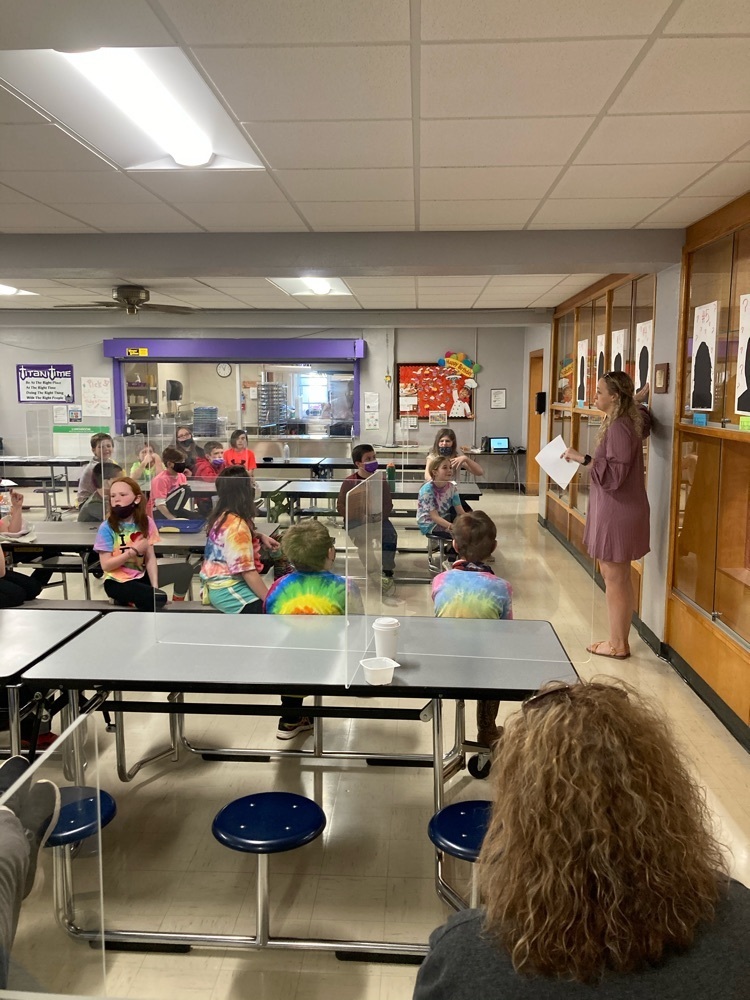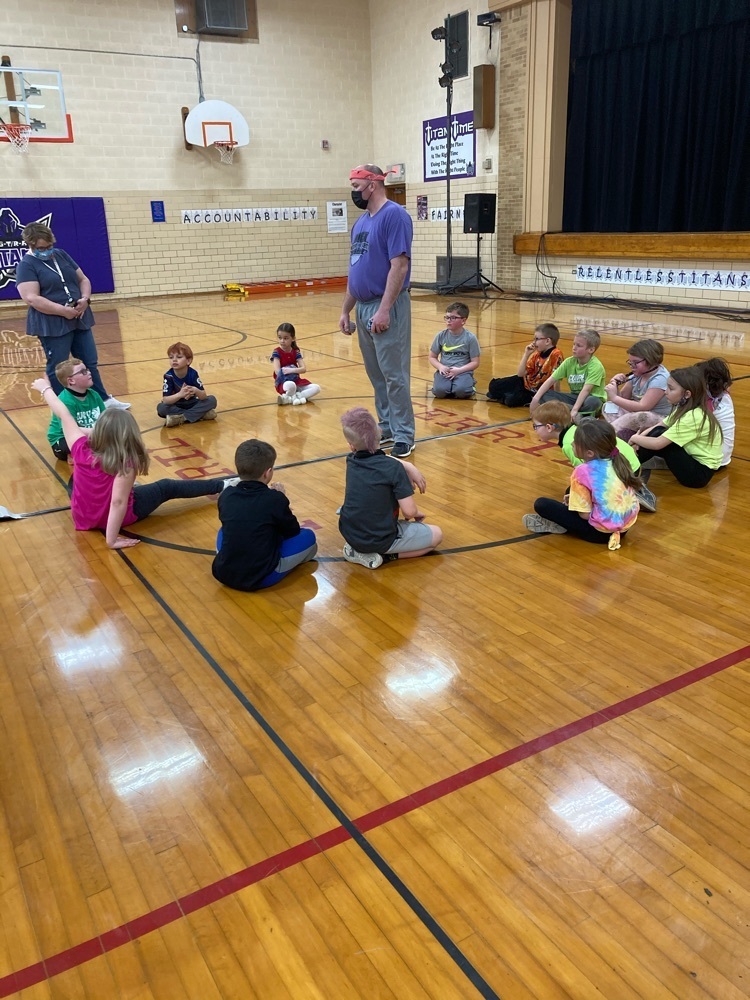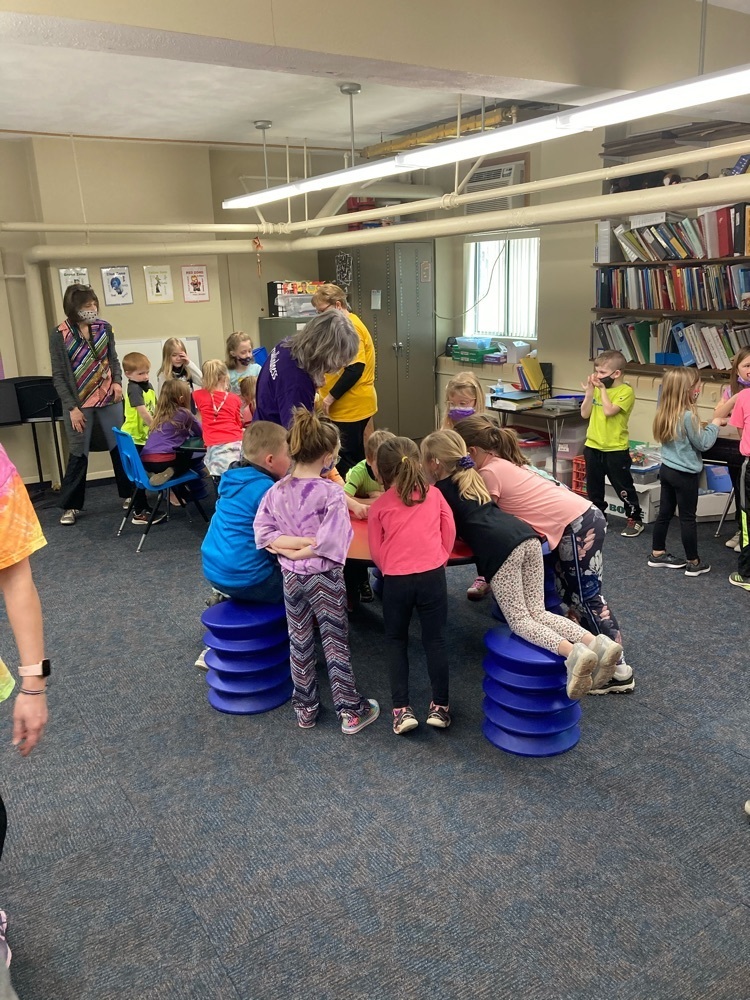 More pictures from the Scooby Doo Mystery Day at Graettinger-Terril Elementary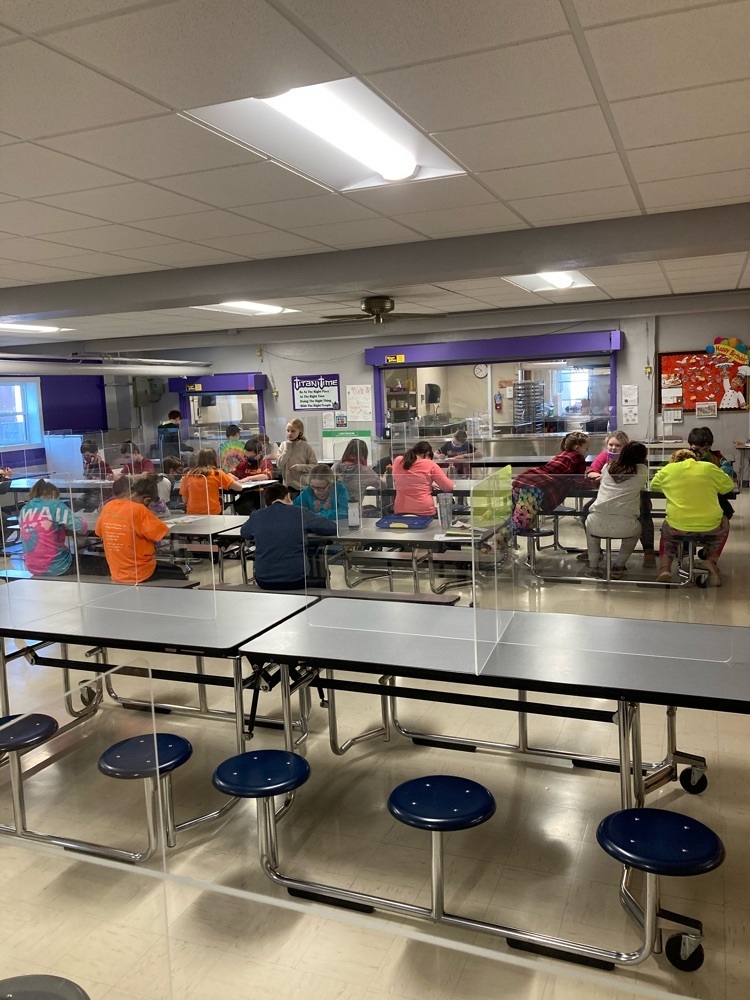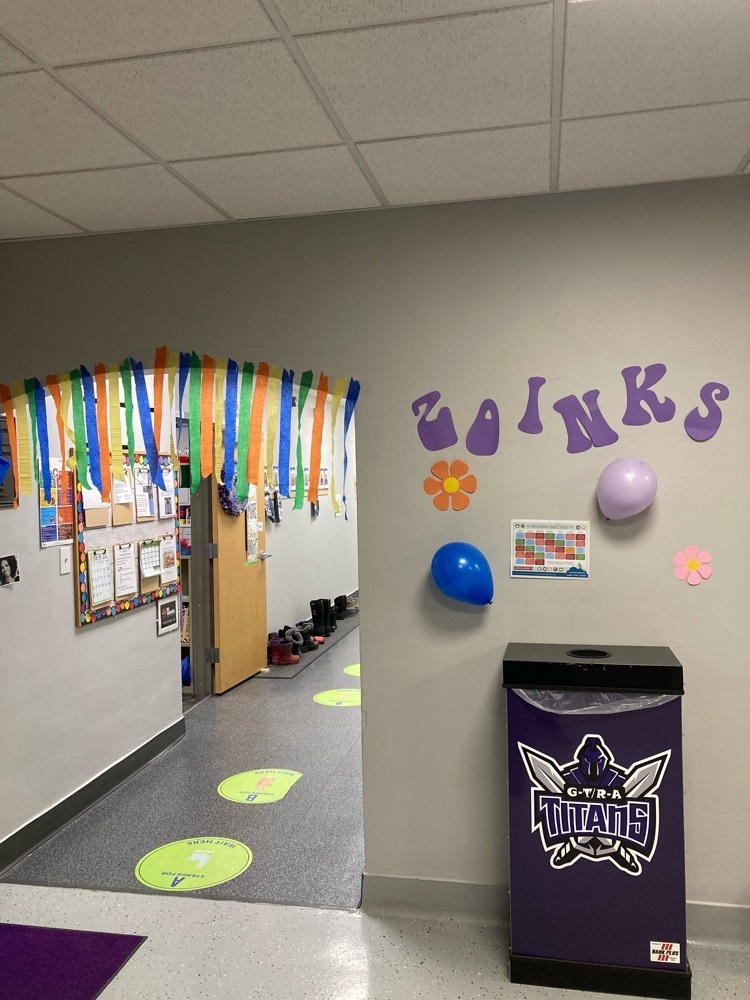 Today at Graettinger-Terril Elementary, we had the children experience a Scooby Doo Mystery for PBIS Fun Day. The staff went to great lengths to decorate and create the crime scene. Students are spending the morning trying to crack the mystery by going to different locations and receiving clues. A tremendous amount of laughter, fun and serious sleuthing!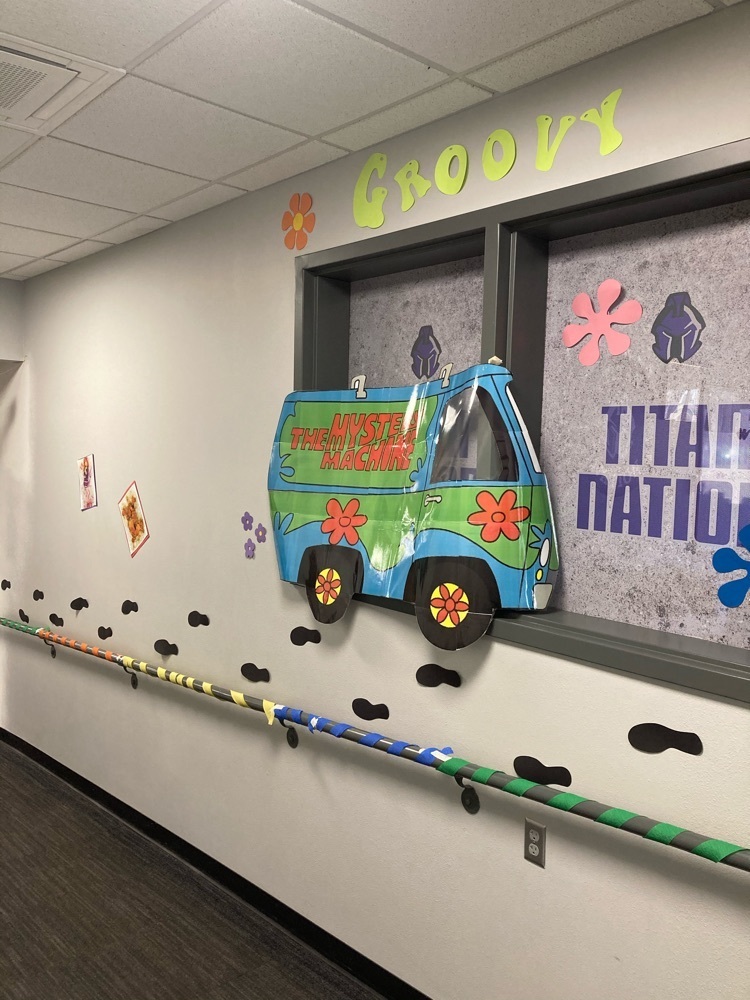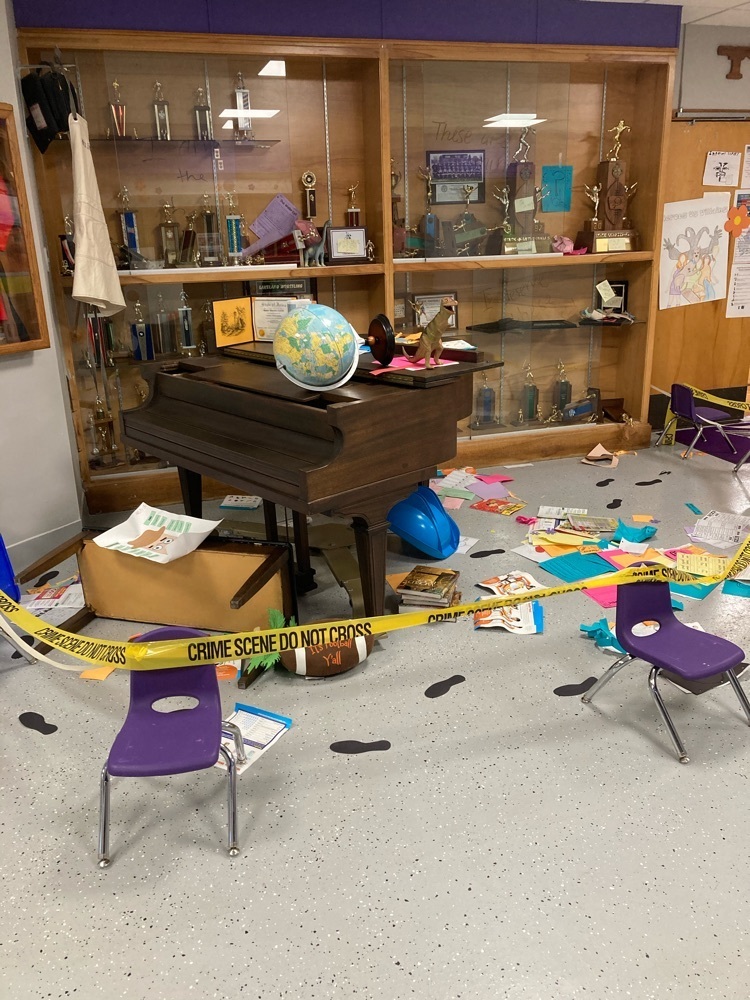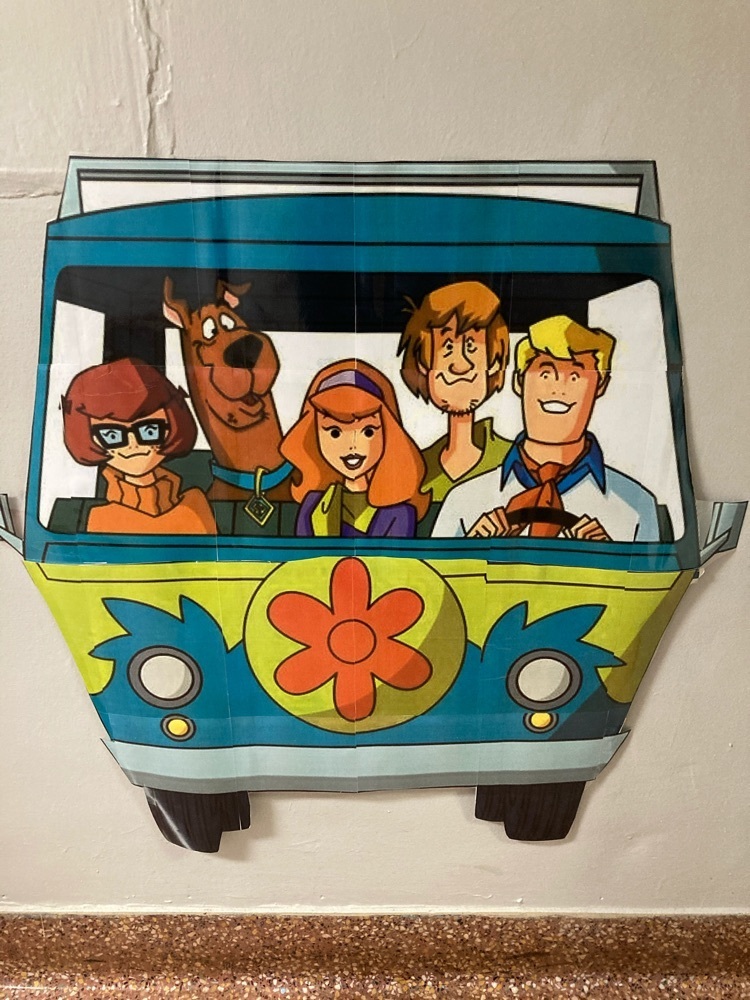 Physics students recently completed an Engineering & Design unit. Each group of students was tasked with designing, testing, and modifying a rocket made of paper that would land on a 1.5 meter in diameter "moon" placed 25 meters away in the gym! That's about 83 feet!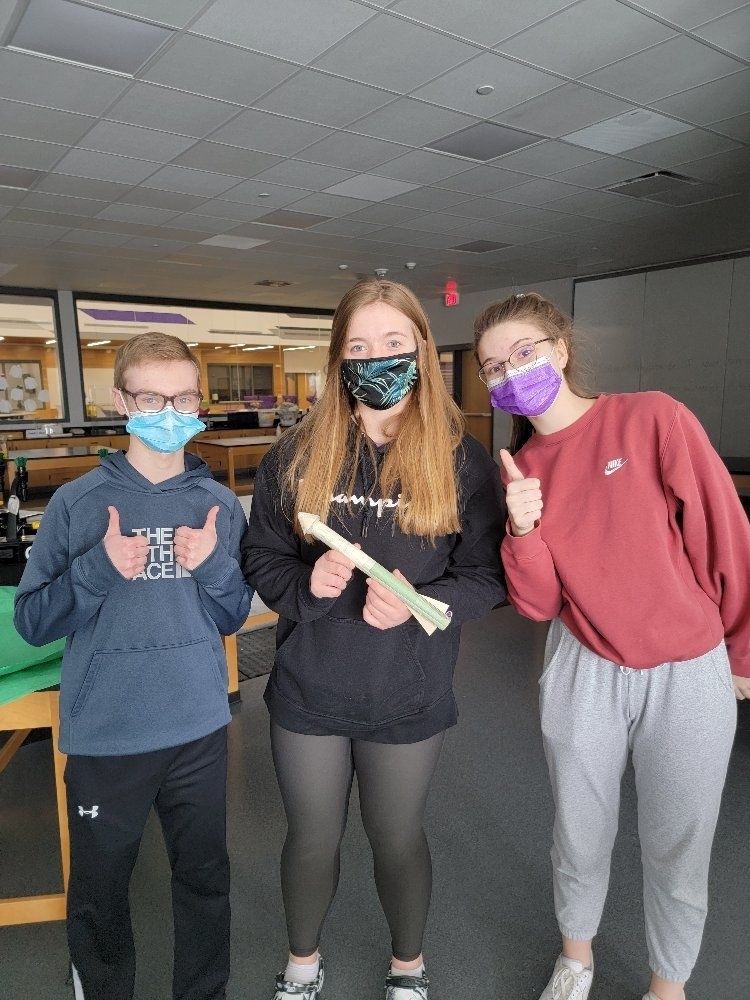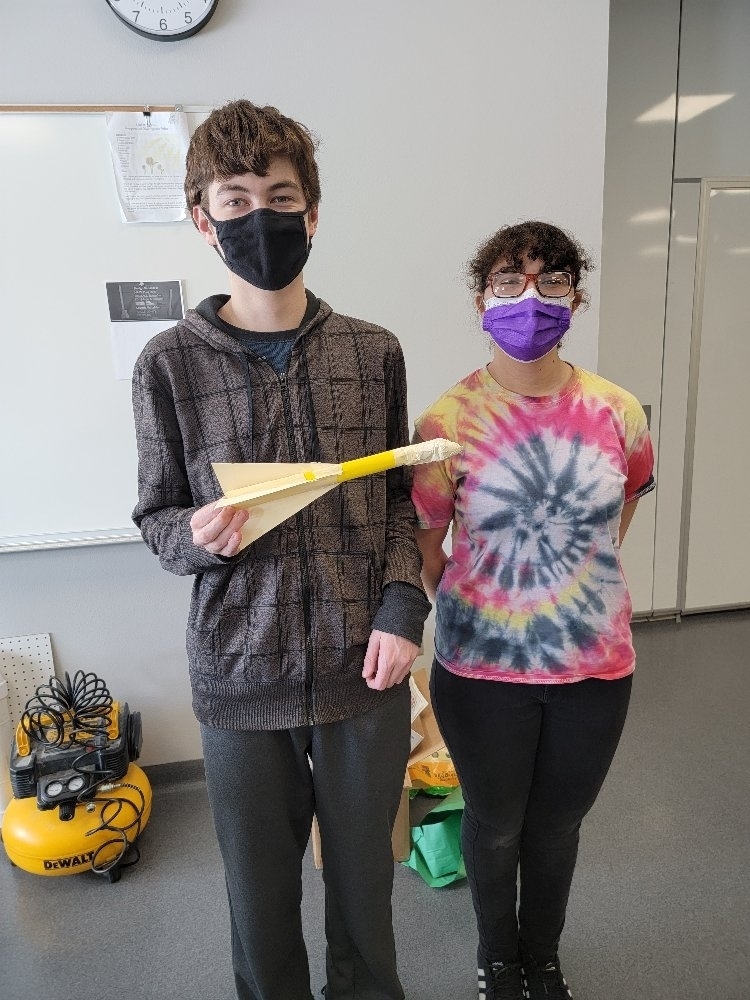 Sophomore and Junior GT History students shared their National History Day projects with volunteer community judges Thursday night. In-person and virtual students have worked hard this quarter analyzing primary and secondary sources to complete their projects.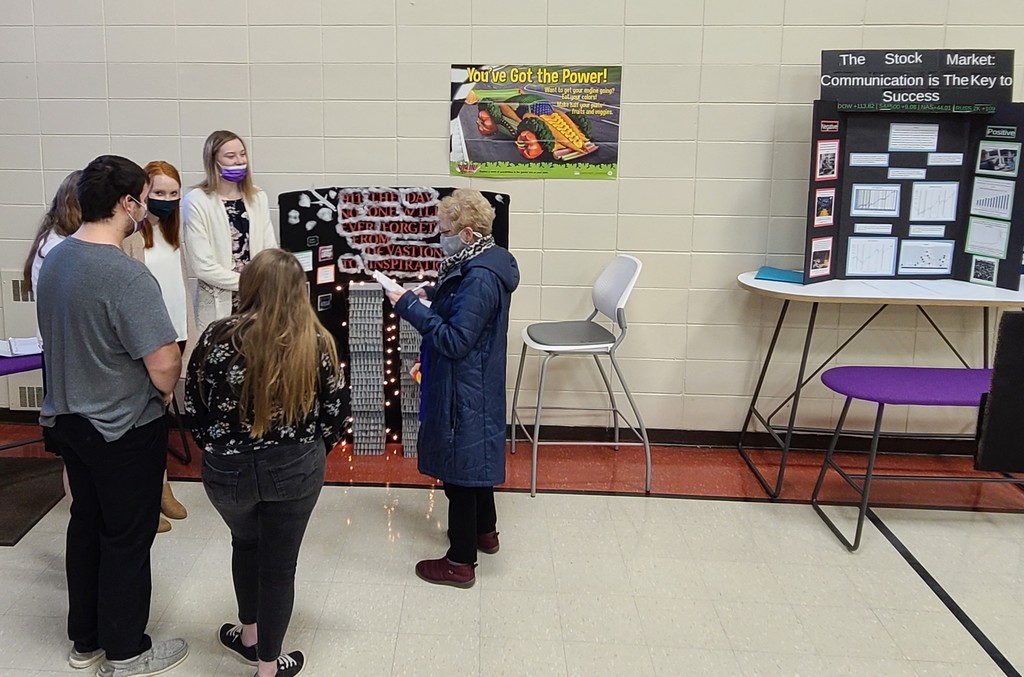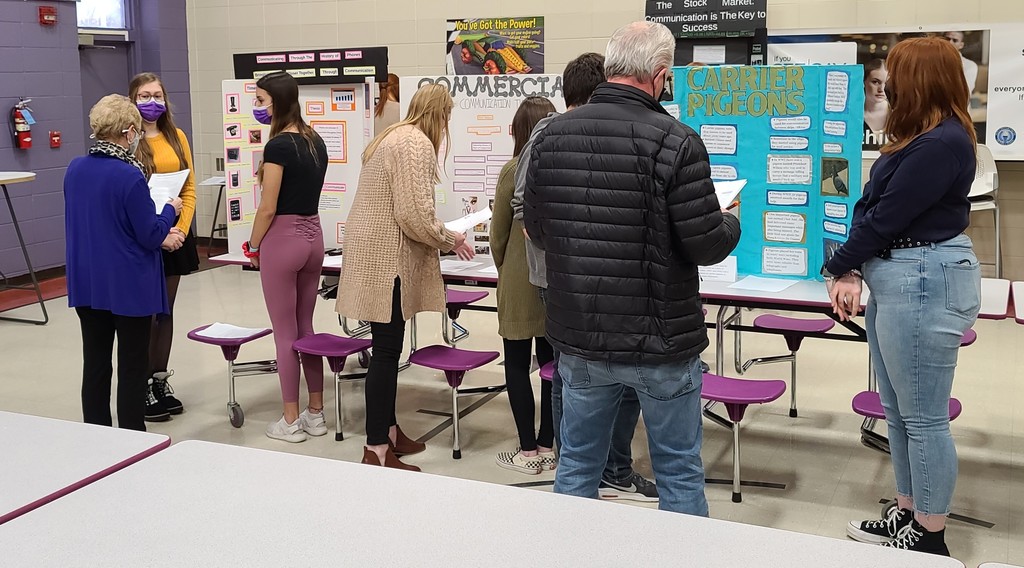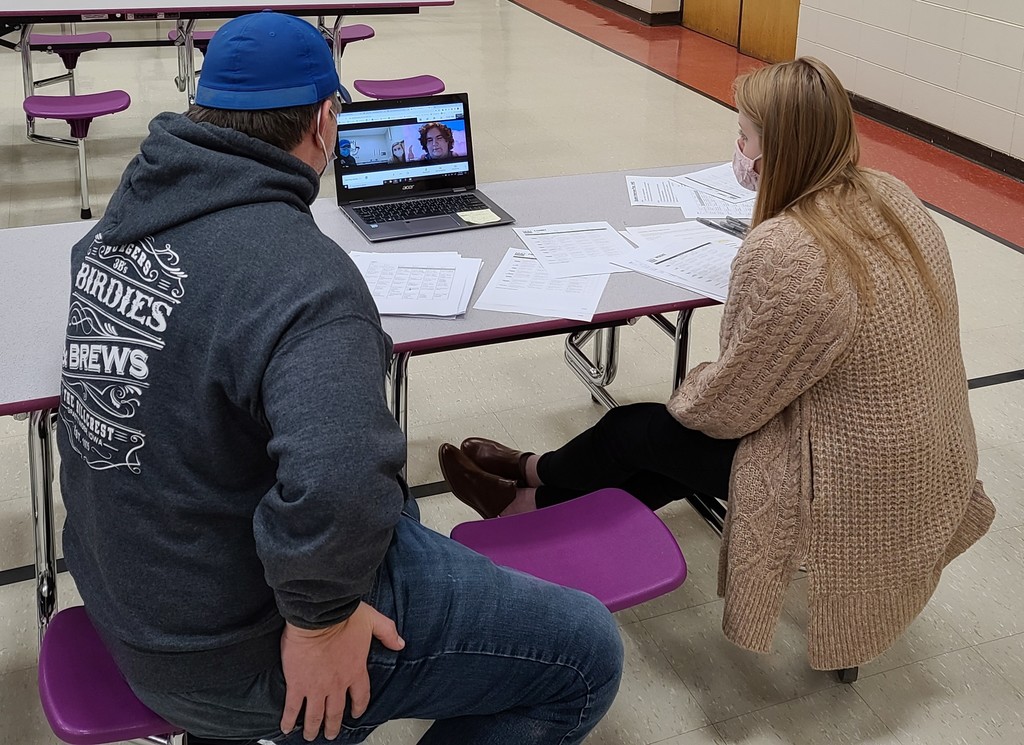 The Cultural Foods class is busy learning about the foods from around the world! During our study of French cooking, we prepared recipes from Julia Child's Mastering the Art of French Cooking. One lab group tackled Hollandaise Sauce while another group made cupcakes with a strawberry glaze and buttercream frosting. Yum!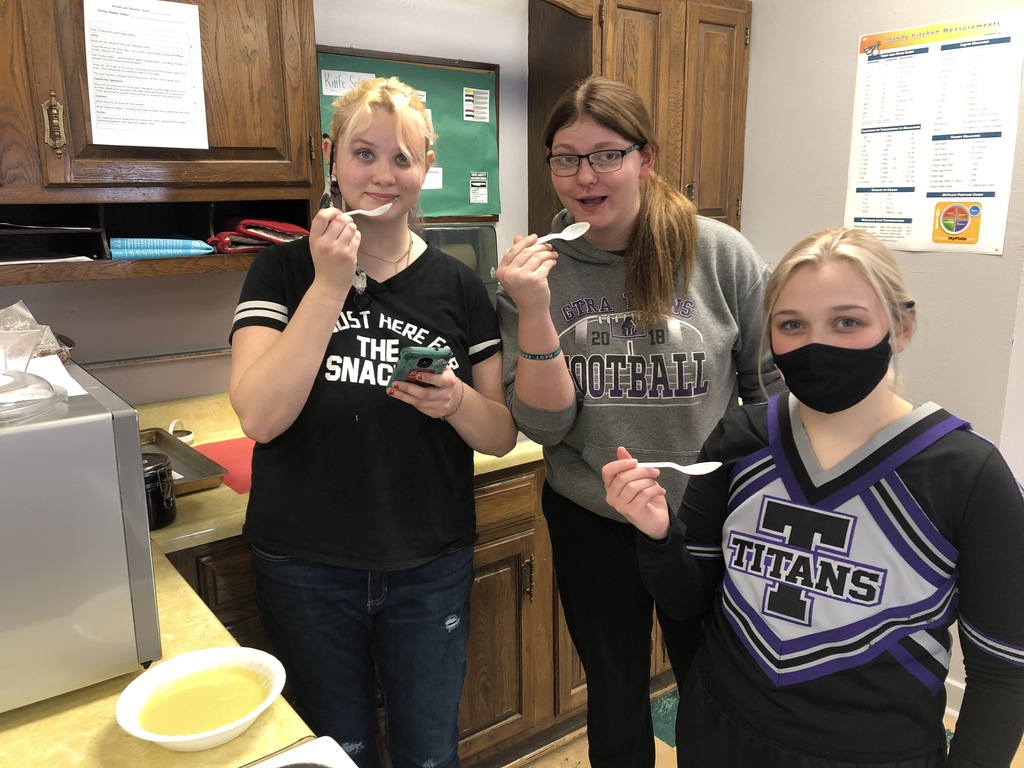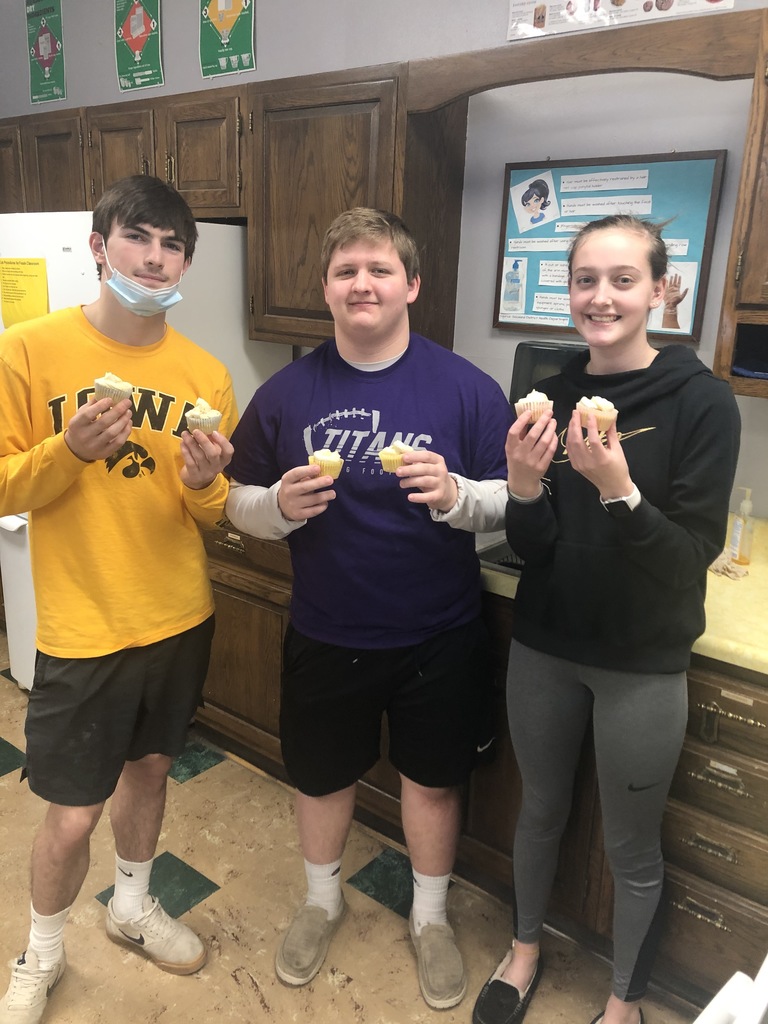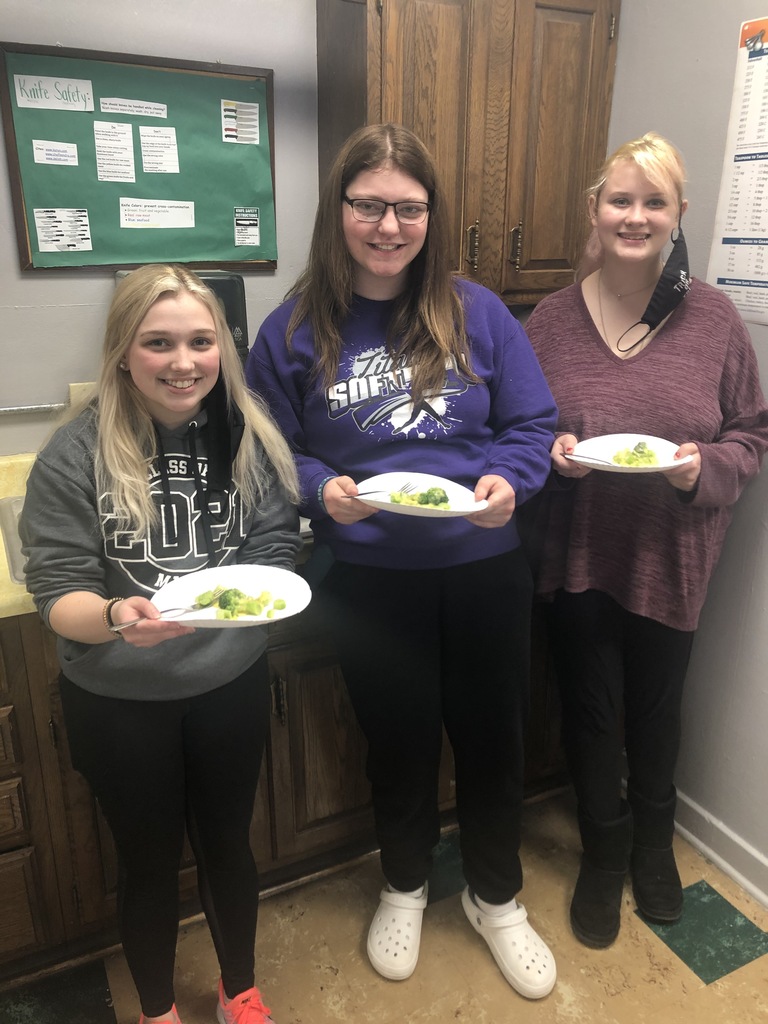 GTRA will be 2 Hours late Monday, 2/22 due to poor road conditions. MS/HS will be on Schedule B (periods 3/4). No before school activities.
GTRA Alumni, Emma Kral Commits to St. Mary's University | Winona, MN Check out the latest G-T Newsletter to read all about Emma and her success both on the field and in the classroom! #TitanNation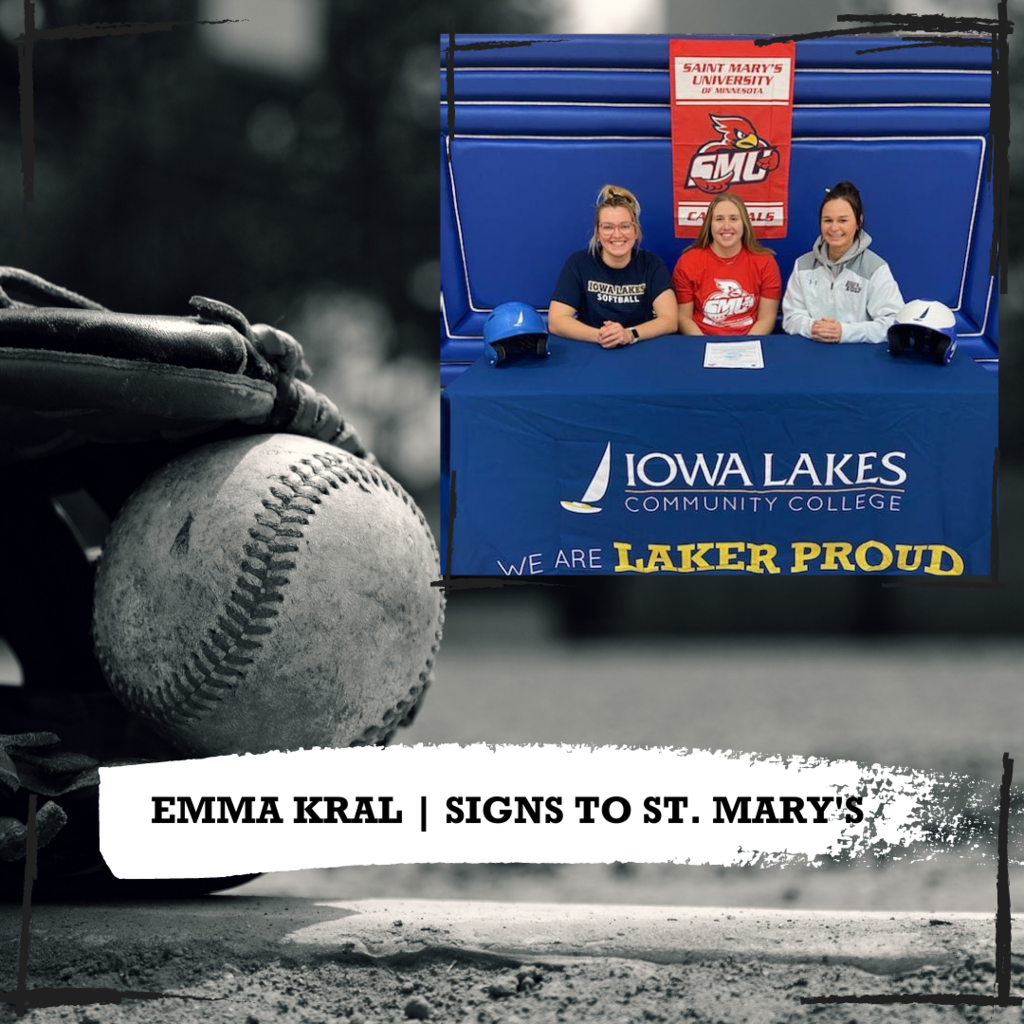 GTRA Alumni Help Lead the Northern State Wrestling Team to a 20 point victory, giving the Wolves their first ever NSIC Championship since 2002! Congrats, Kolton + Treyton! #proudtobetitans

As we continue through cold and snowy conditions this year, please remember that every family and student has a slightly different situation. If you believe it is unsafe or unreasonable for your child to attend school on a given day due to your specific situation and weather conditions, please contact the school to report the absence. Our first concern as a community is the safety of our children, and it is possible that school is in session when a particular family is not in the position for children to attend.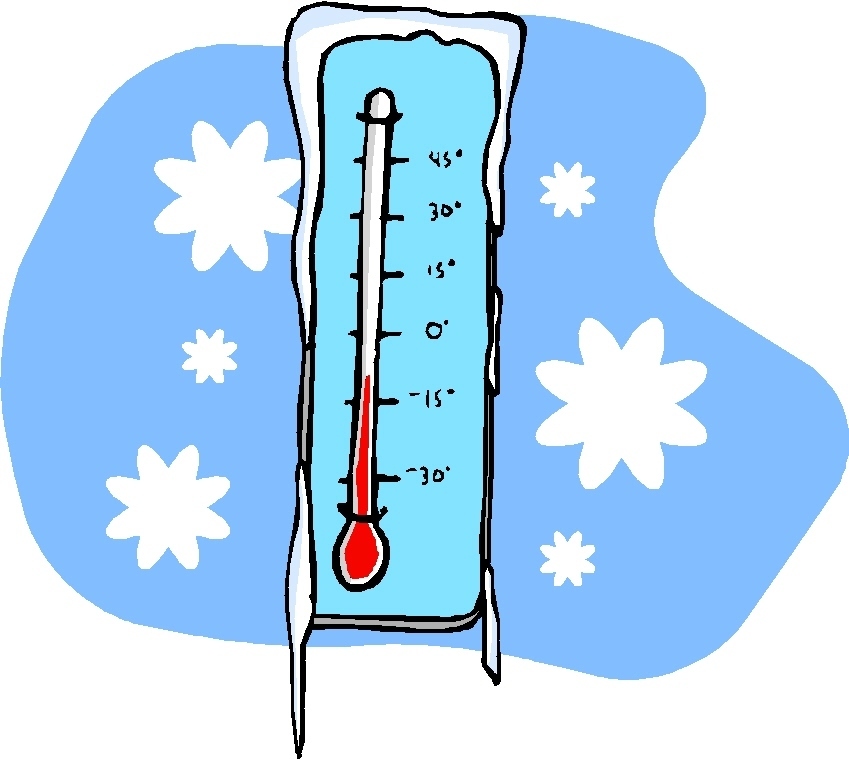 2 hour late start for GTRA Friday, 2/12/21 due to low windchill. MS/HS Schedule B: periods 3&4.

More Ukulele lessons!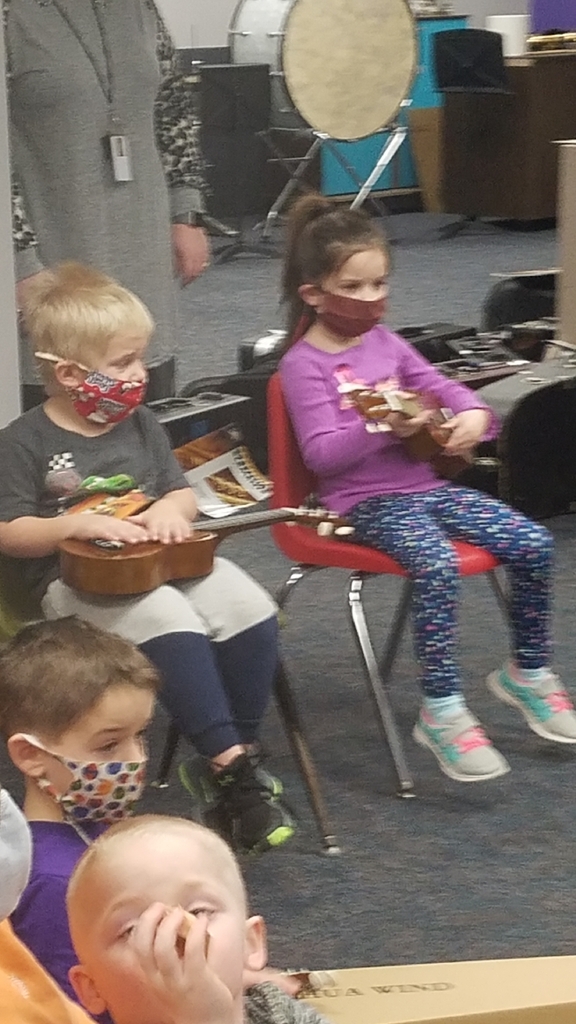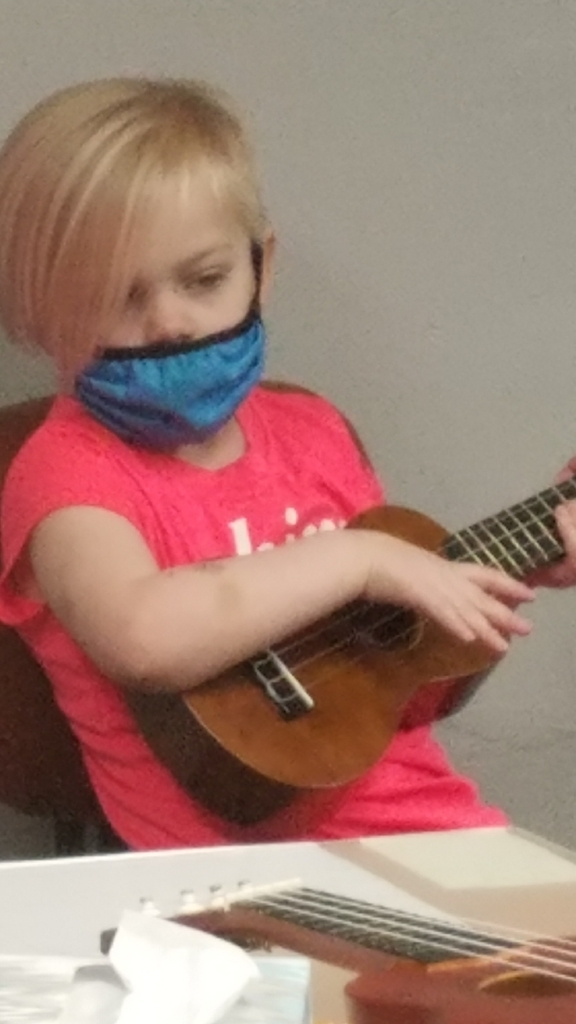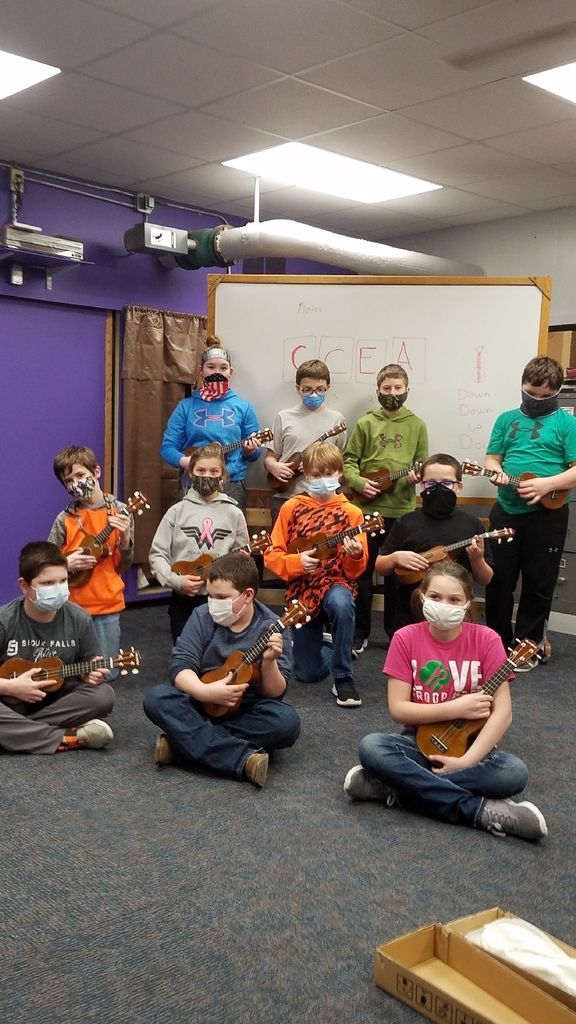 GT_SCHOOLS: Two Hour Late Start for GTRA on Friday, 2/5/21. No before school activities. MS/HS will use Schedule A (Periods 1-2)

Physics students have been using their knowledge of projectiles and the engineering process to design a paper rocket that will land on the Moon!