Congratulations to the GTRA high school music department on a terrific concert! I am overwhelmed by all of the support and talent we have in this community. And a big thank you to the GTRA Music Boosters for all of their work in making Thursdays Pops Concert such a roaring success!

Introductory Business students finishing up their Personal Finance Unit. As an extension of learning about the pros and cons of credit cards, students researched and chose their own. They then had to evaluate their choice based on interest, fees, cash back, rewards, etc.

The Cultural Foods students wrapped up their study of French cooking by preparing meals from Julia Child's "Mastering The Art of French Cooking". Kady and Hailey prepared a Chocolate Souffle.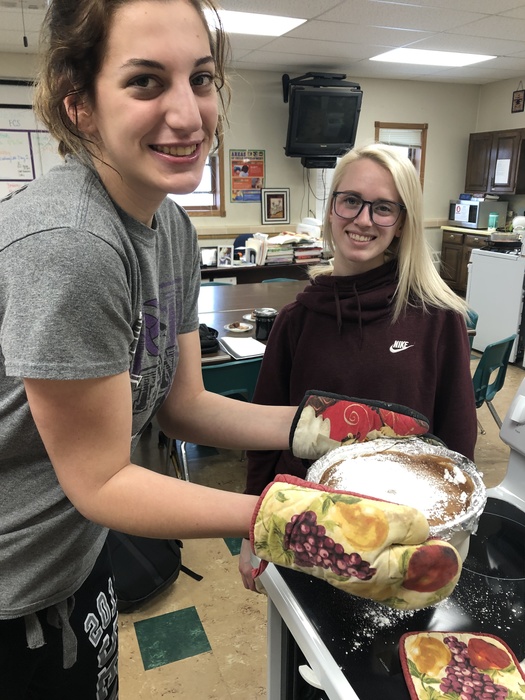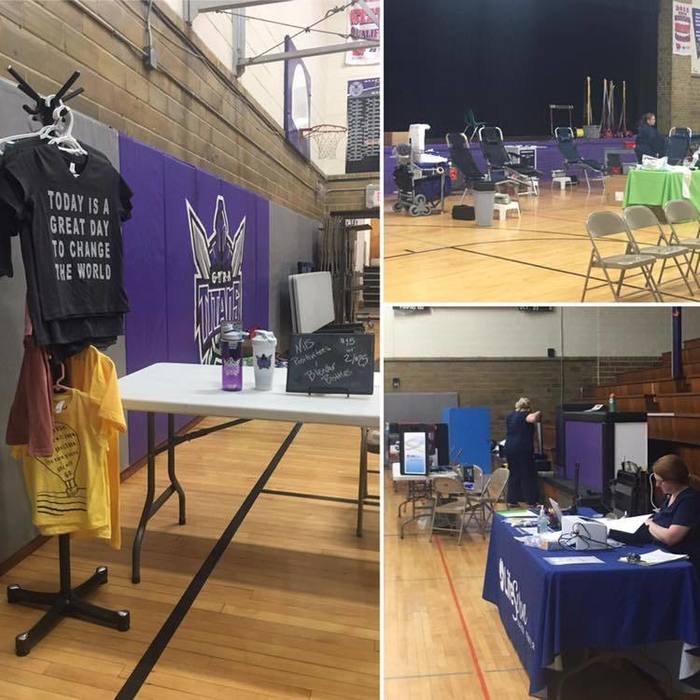 6th graders are learning how to properly debate in Mrs. Jungers' ELA class. They learned how to collect evidence, prepare their statements, and rebuttal. They practiced with the topic "Should Kids Be On Reality TV."

Graettinger-Terril School buses will operate on hard surface roads for the remainder of the week. We are in the process of contacting parents. If you have not been contacted, please contact the school.
Reminder - We will not be getting out of school early on Wednesdays for the remainder of the year. We WILL still have early outs next week (3/19 & 3/21) for conferences.

Preschoolers sound out words in their journals.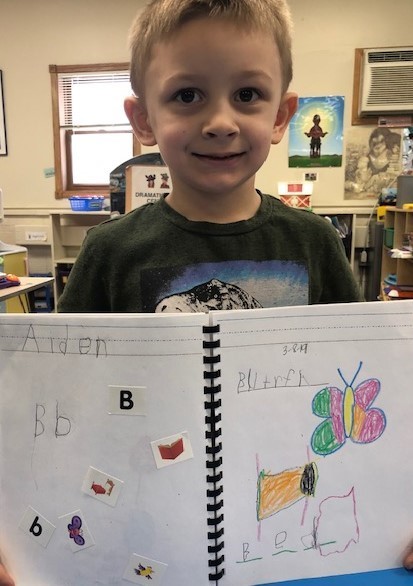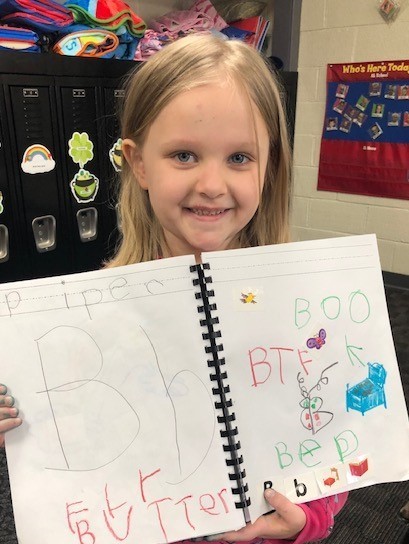 It has been a long winter, but as you can see, there is still progress being made on the Graettinger addition. We are looking forward continued progress as well as the to the start of the Terril Elementary School addition! Stay tuned for more progress as the weather warms up!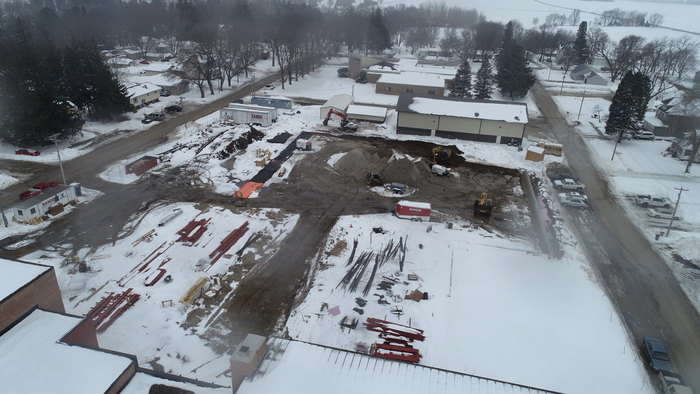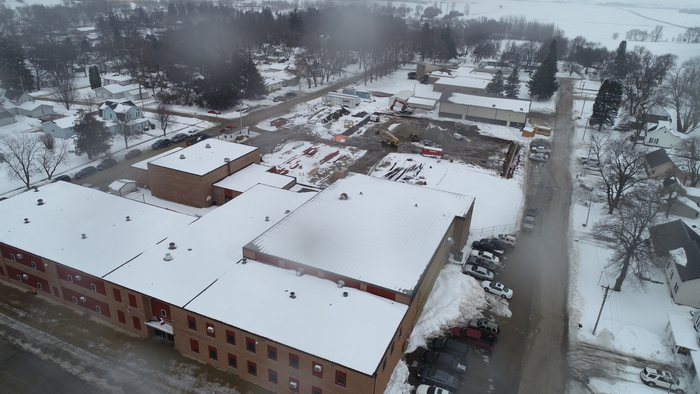 We are excited to be offering a new program to juniors and seniors called No Boundaries for the 2019-2020 school year. We presented the program to students in February and surveyed them to determine who might be interested. We would like to invite you and your student to an informational meeting on Tuesday, March 19th, 2019 at 6:00 pm in the high school library.
Check out some of the things that happened in school during the month of February!! Click on the link below to see what is going on!
https://www.smore.com/5y4qr
8th grade English Language Arts students are learning about non-verbal communication. They put their skills to the test by creating an original pantomime and presenting it in front of their peers.

Marketing class presenting their Crisis Management Project. Students had to pick a crisis that a company or organization endured and research how they responded to the crisis. The students then crafted their own response in the form of Tweets and other social media platforms.

The GT district recently invested funds to purchase animal models to be used in the agriculture department. The models include removable muscular, reproductive and digestive systems. Ag department students are shown assembling the units and posing with them after assembled!

"Antisocial" will be performed Friday, March 15 and Saturday, March 16 @ 7:30 in the Terril Gym. This Don Zolidis comedy features a series of vignettes that poke fun at social media. Admission is $6 (free for preschool).

Friday!!!! Spanish 2 Learning the body parts in Spanish.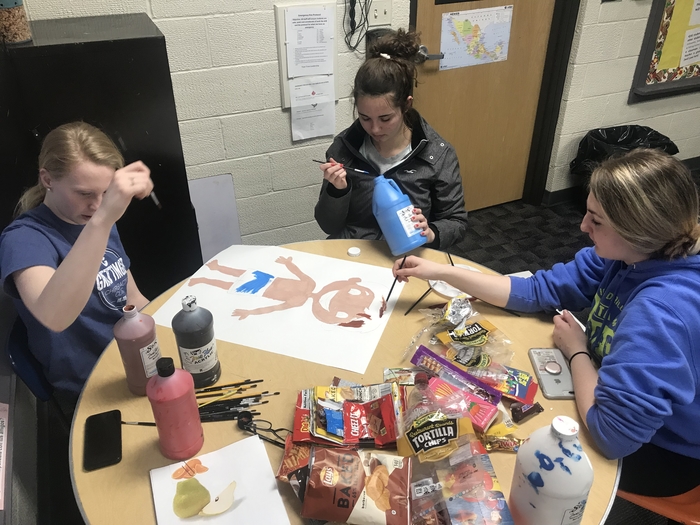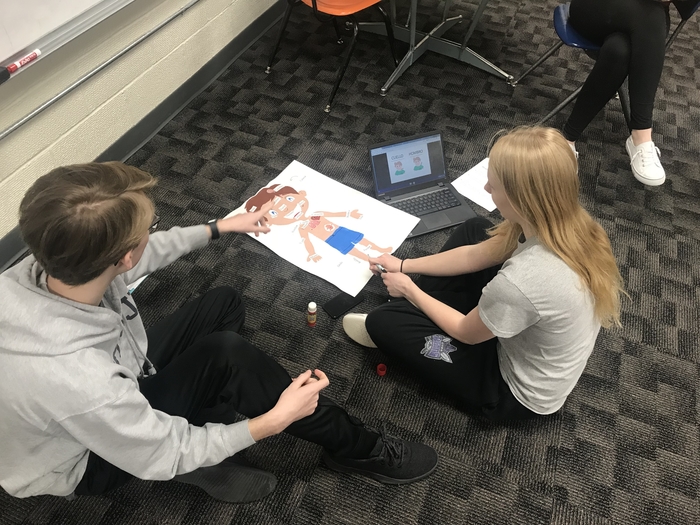 High school student reads his favorite book to the preschooler.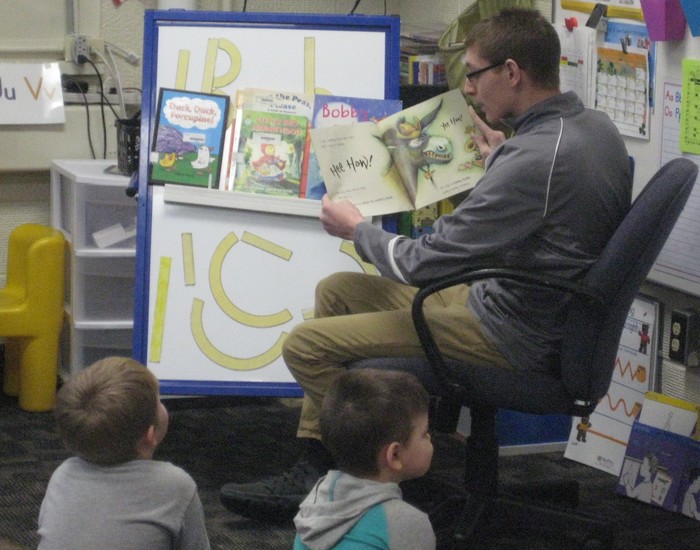 Thank you, Energy Panel Structures for supplying the Industrial Tech department with additional safety glasses. We appreciate your continued support of our program!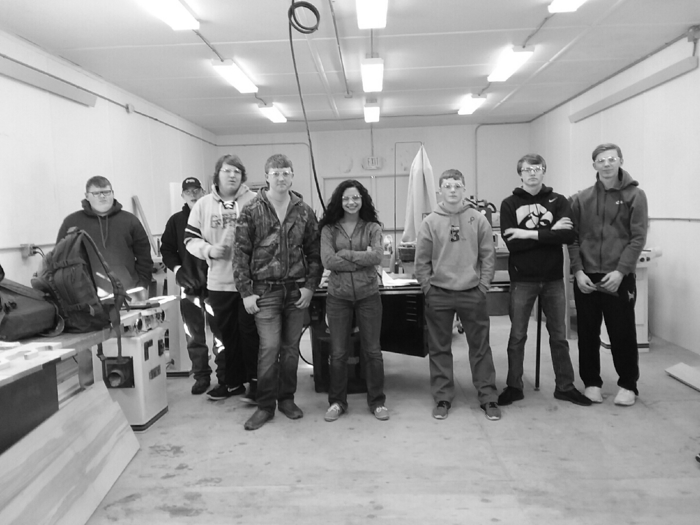 The 7th grade ag students just completed a unit discussing where their food comes from. At the the conclusion of the unit, students selected a farm to write a thank you letter to. Treyton Kleve poses with the return letter and assortment of Christmas cards sent to him by his chosen farm!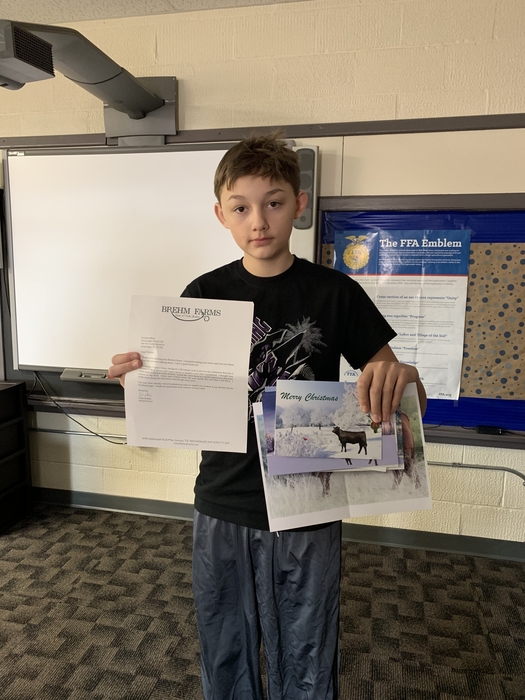 Preschooler reads morning message!