Thanks to the approval from Mr Lewis and support from the board, I (Coach Myers) was able to take a wish for Titan Track to a reality. This wish was shared by the other coaches. 2 short weeks ago, I requested permission to have a long jump pit dug and filled with sand. This last week, Gary Edwards called Tug Helmers to do the job and he dug it in near the west dugout down at the football field area where I had marked it. This morning, Track Coaches Mike Nichols, Chris Olesen, Matt Masters and myself were able to finish it off. We dug in and fastened side lumber and toe boards. It's great to have an actual pit to train our kids! Last night, I had a Varsity Lady Titan try it and she was excited! We have plans in the future to pour runways but it's very usable now to train. Currently, we cover it with exterior plywood to keep the neighborhood cats out of it when it's not in used. Thank you to everyone that supports Titan Track! GTRA Titan Track is awesome!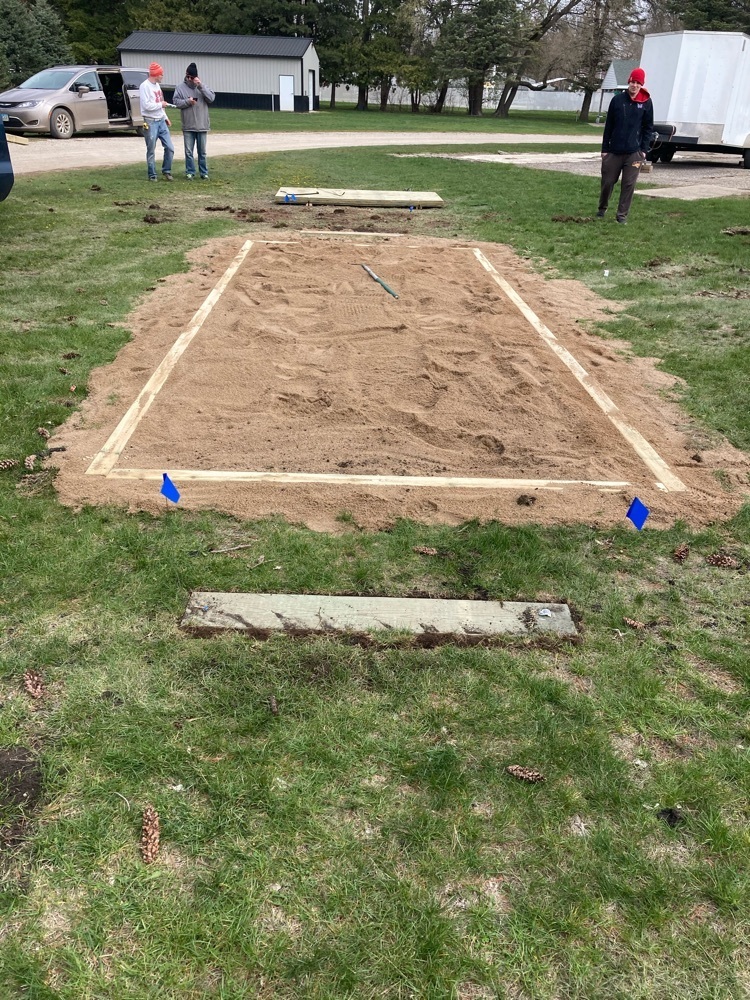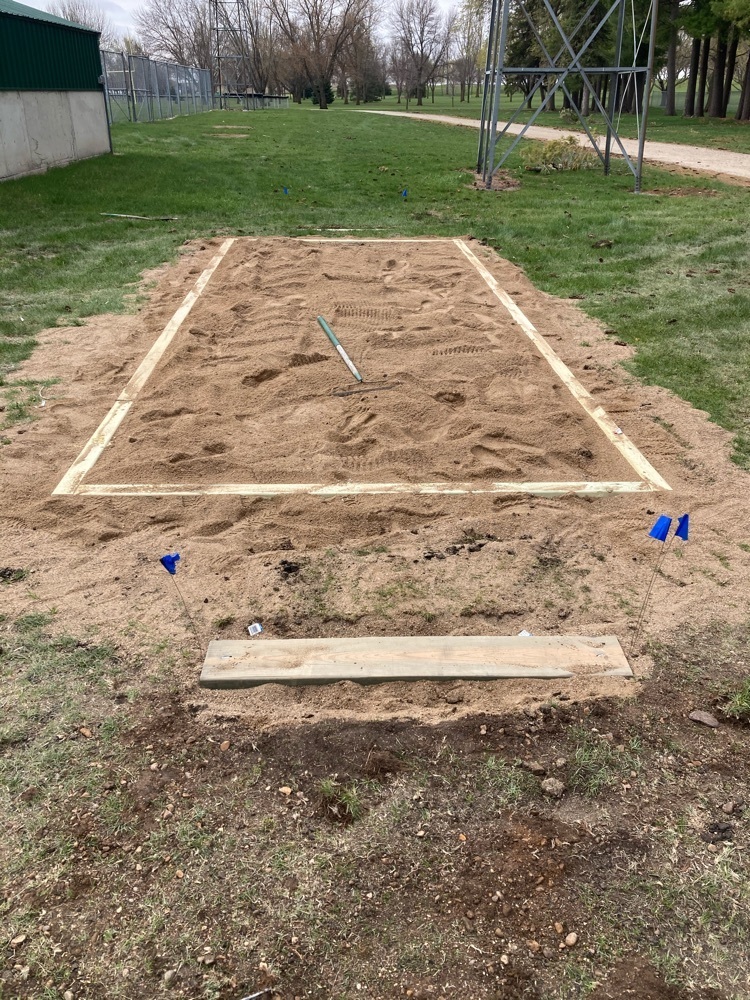 Student in Applied Sewing Techniques and Textiles are busy working on projects of their choosing. Thanks to my friend Amy Miller (joining us from Northern Wisconsin), Quentin Scott received expert instruction in the process of "casting off" his knitting project. Stay tuned for the final product.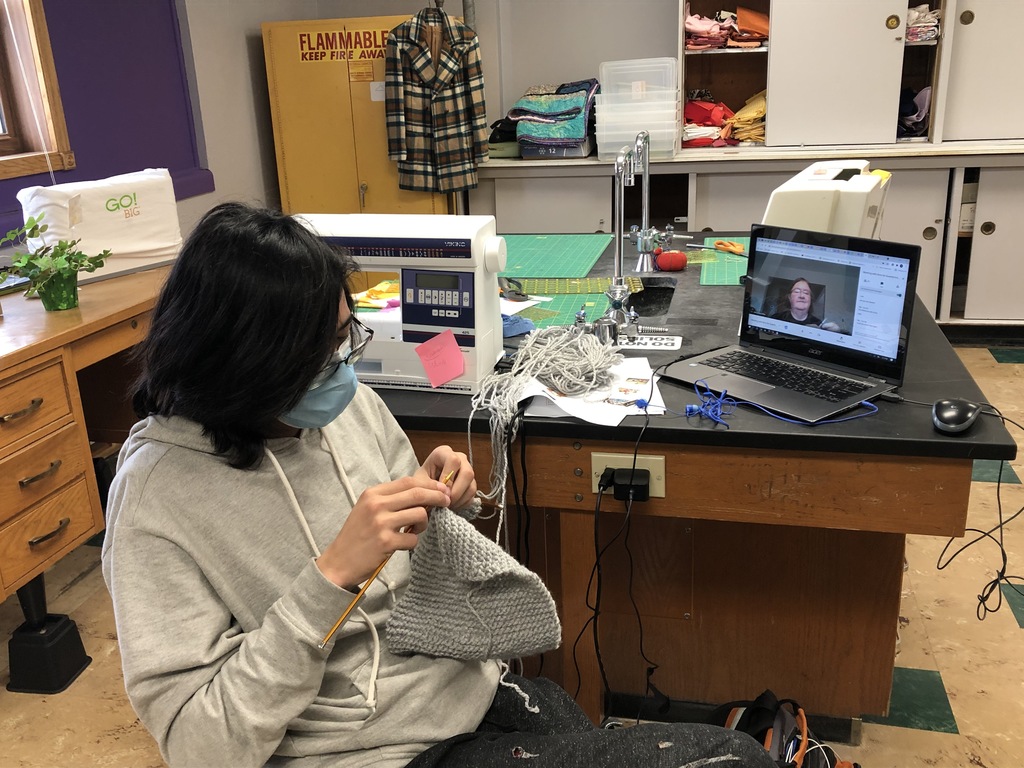 The Hunt for Oxbows team "handed over the keys" to the finished computer model to DNR partner Mike Hawkins. Their work will be credited every time someone uses this model. The Little Sioux River Protective Assoc. will be the first to use this model to make conservation decisions.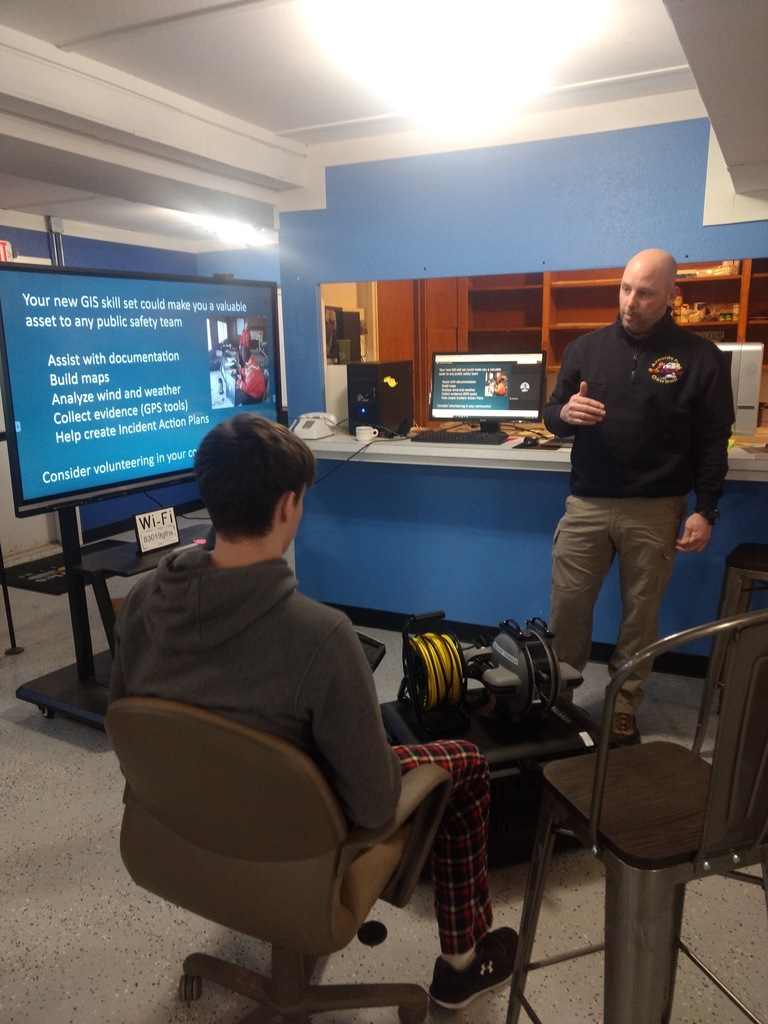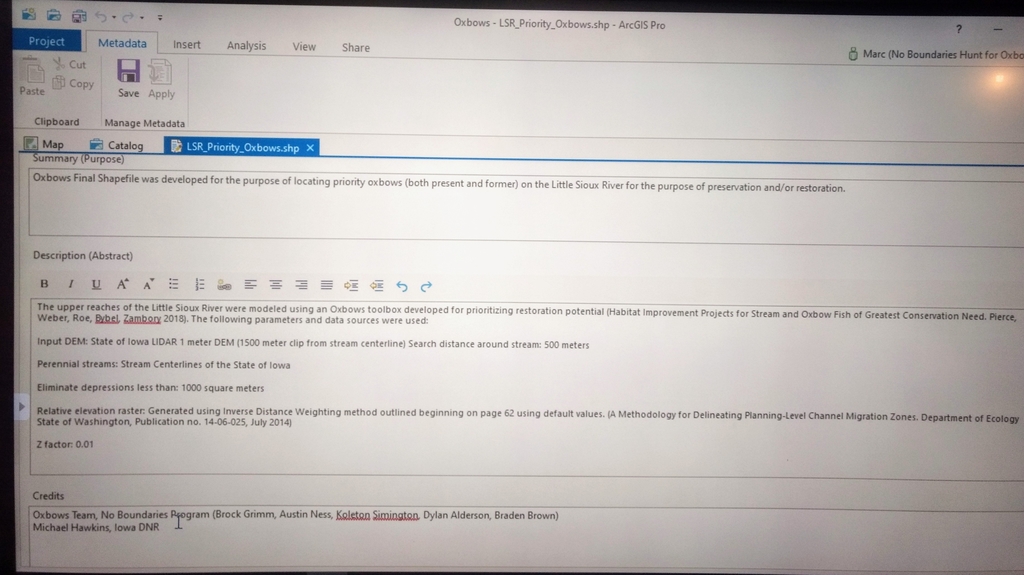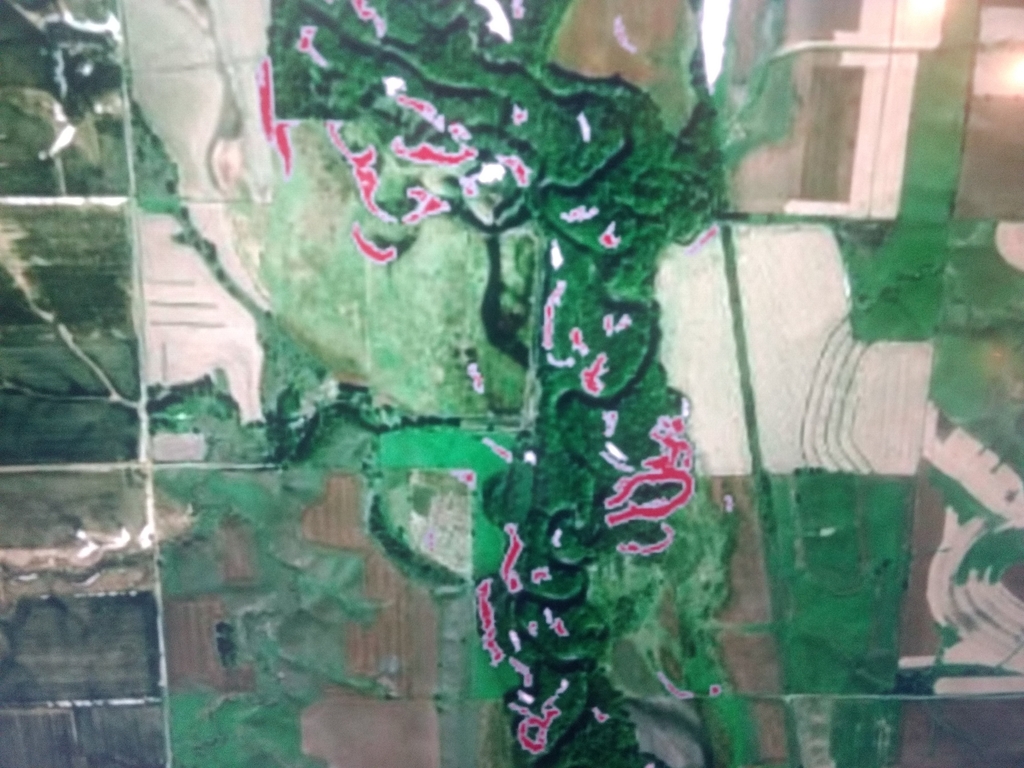 Biology students explored the concepts of codominance and multiple alleles by performing a blood typing lab.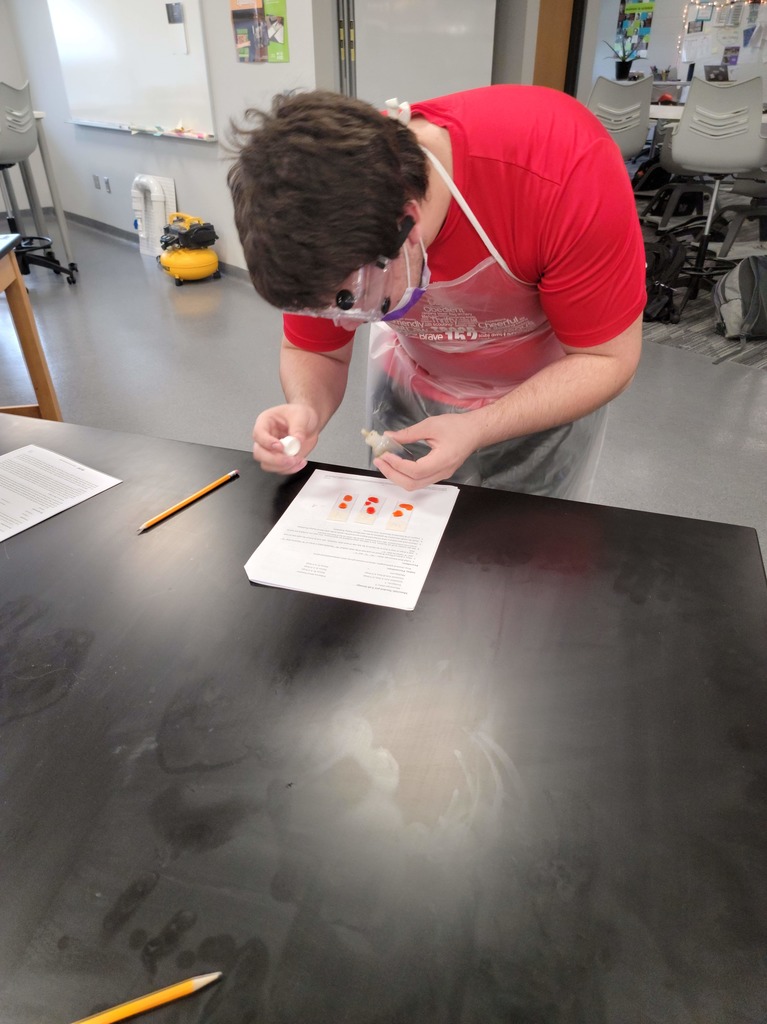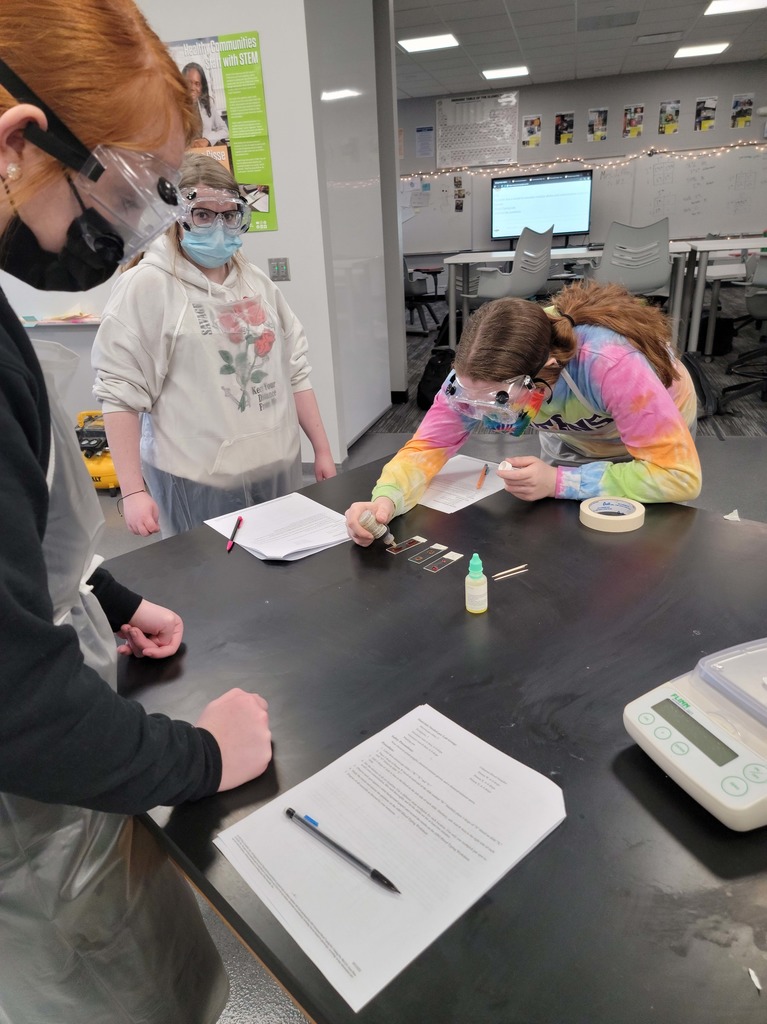 The senior Modern Problems class has again chosen to pick up the school's recycling program this year to combat the large amounts of paper used. Recycle bins are in every classroom and printing area, then regularly collected by the students.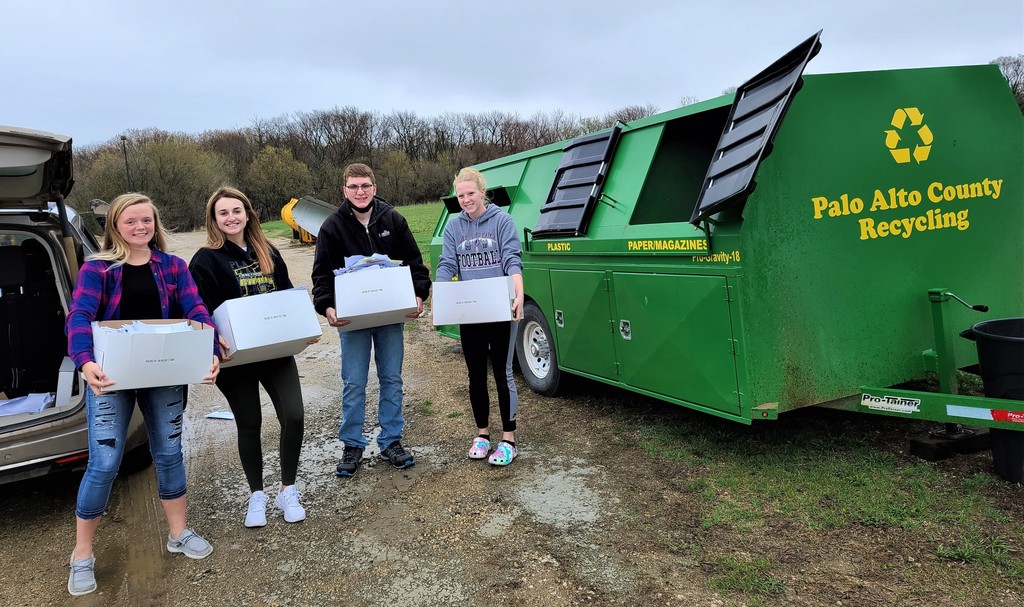 What do do the GTRA Titan Track Teams do when they postpone your track meet due to the cold? We take them back to the Esterville RWC for a water workout! Thanks RWC!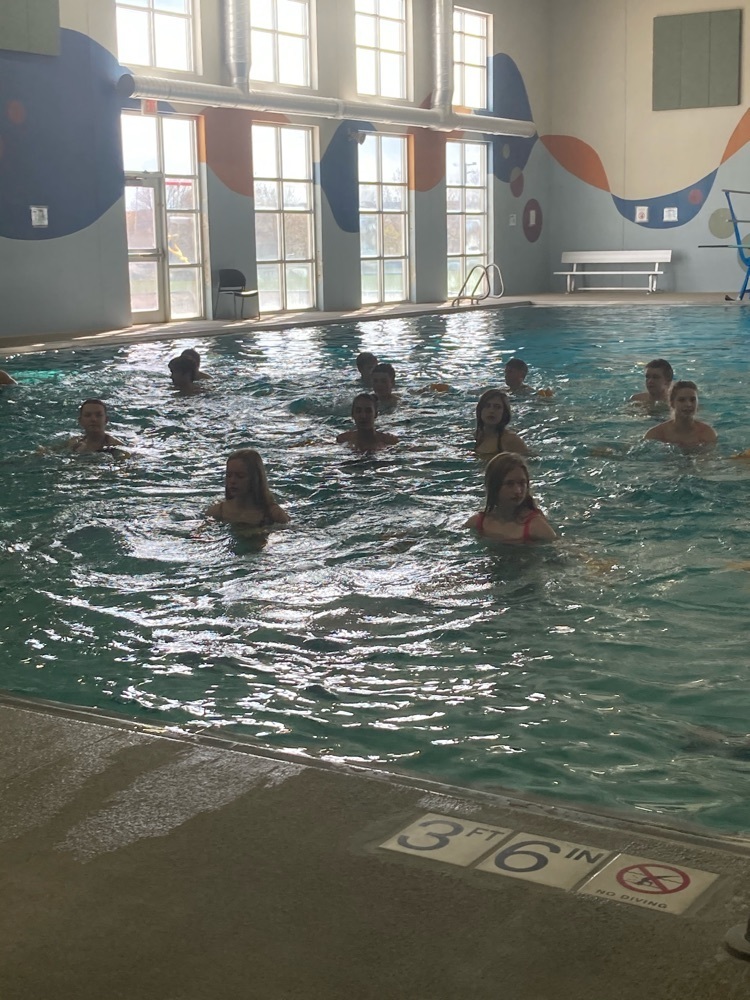 Congratulations to the GTRA Ag Issues team for earning second place at 93rd annual Iowa FFA Conference!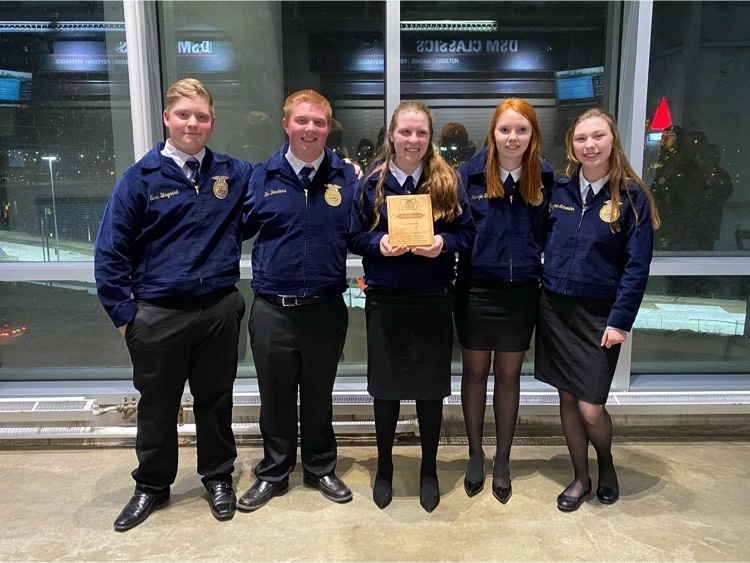 Congratulations to Grace Olesen on earning 4th and a Gold in Radio Broadcasting at State FFA!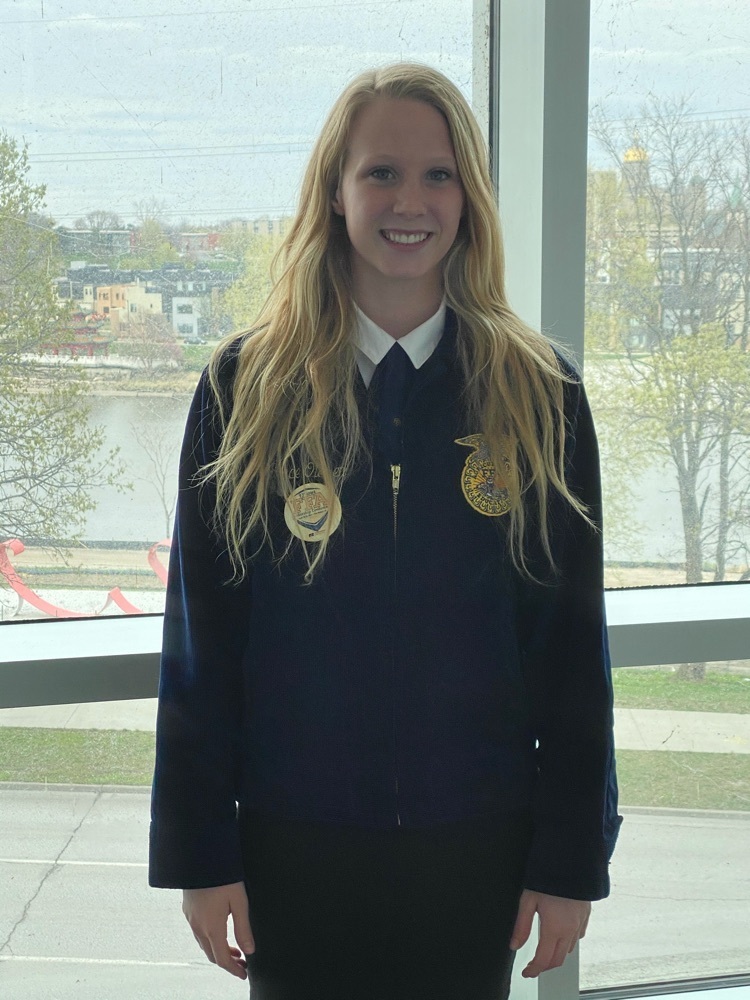 🚨JUST IN 🚨 The Ag Issues team moves onto round 2 of contests today. Out of the top 12 teams in the state, GTRA made the top 4! They competed again at 1:20 and results will be known at tonight's session for both this team and Grace Olesen's results from Radio Broadcasting. CONGRATS!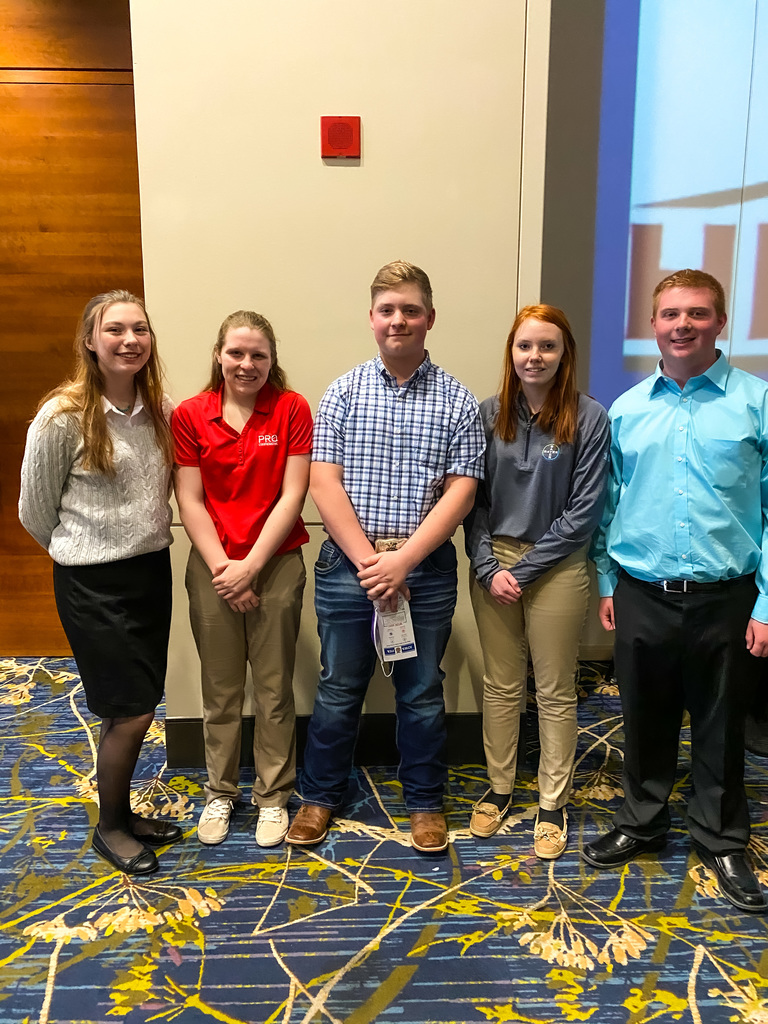 Last Friday, the Graettinger-Terril 4th grade class did some more work in their SWITCH program. SWITCH means to switch what you do, switch what you chew and switch what you view. It is designed to help kids to keep active and eat good food. On Friday, representatives came from Iowa State and brought along a blender bike and activities to help students focus on these assorted things. The blender bike was a great hit. It showed kids how much energy it takes to blend up the good food that they could think about eating. They also participated in other activities.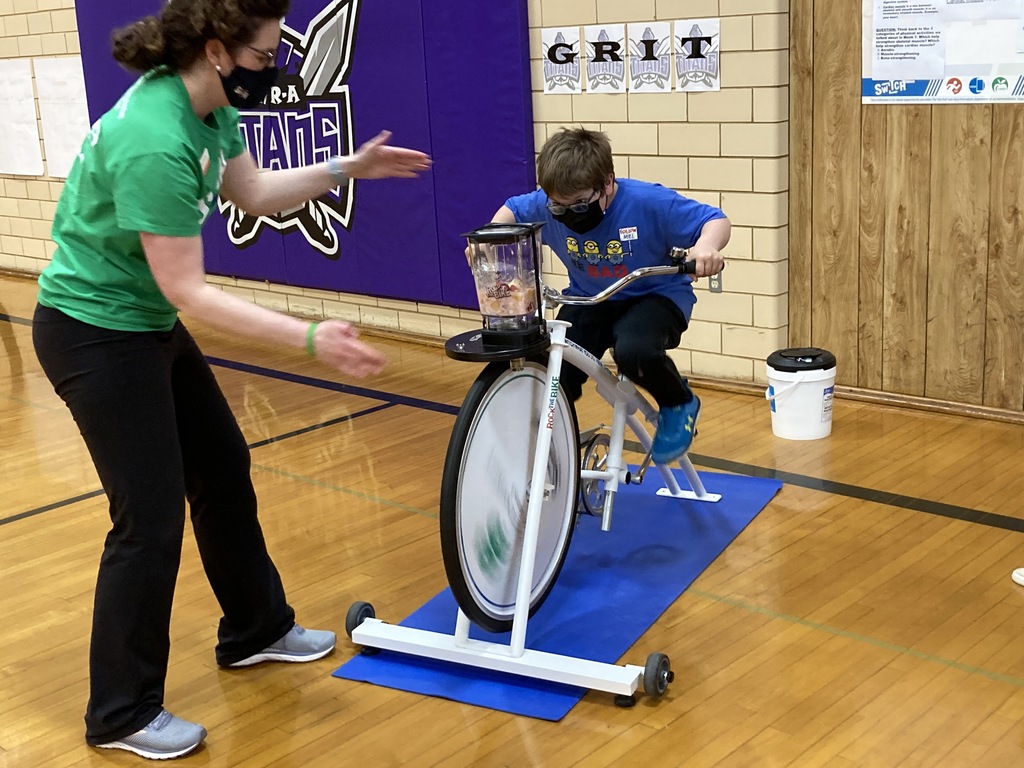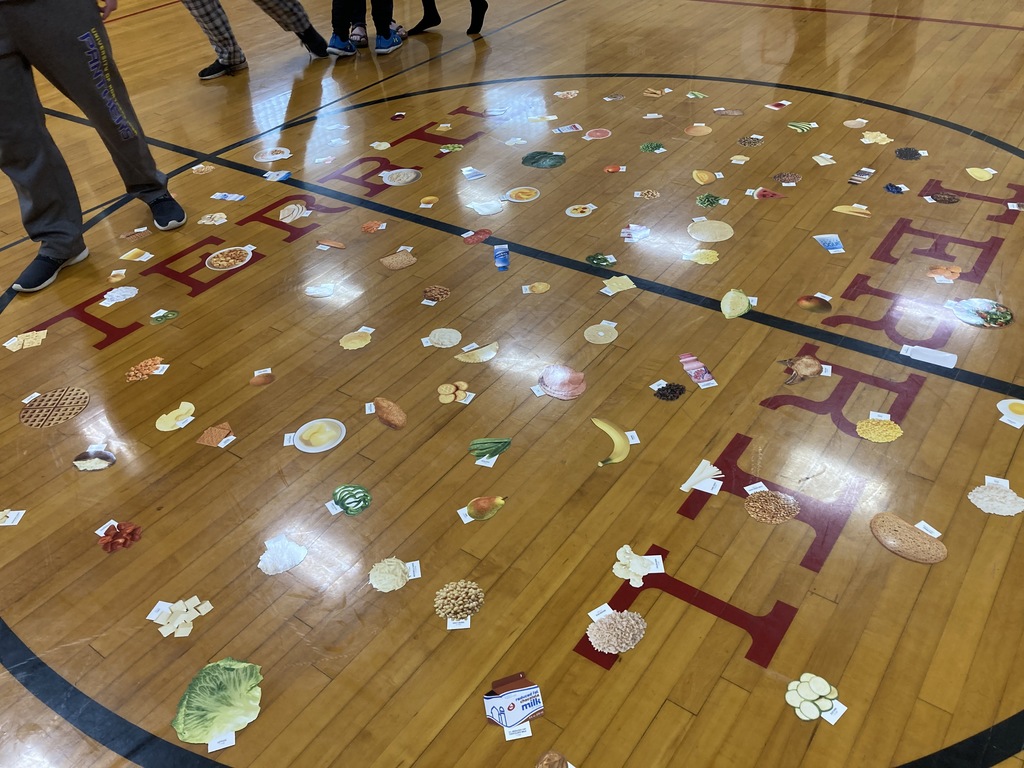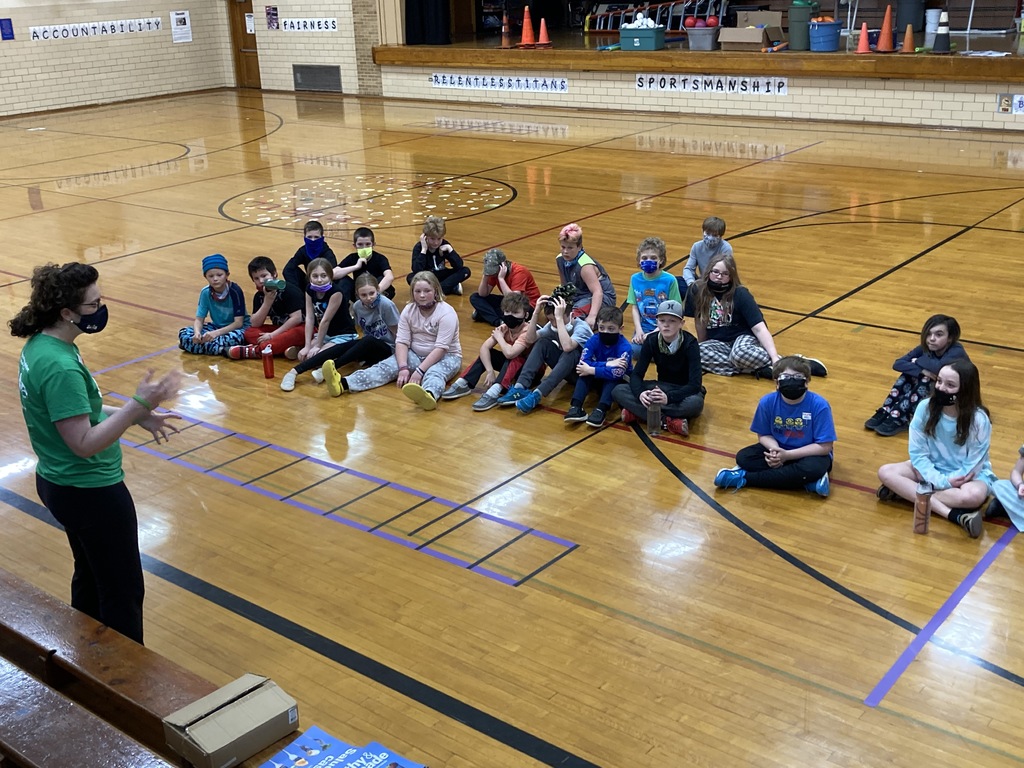 Earlier this month, the Cultural students cooked recipes originating in Western Europe. Here are just two of the delish foods we feasted on.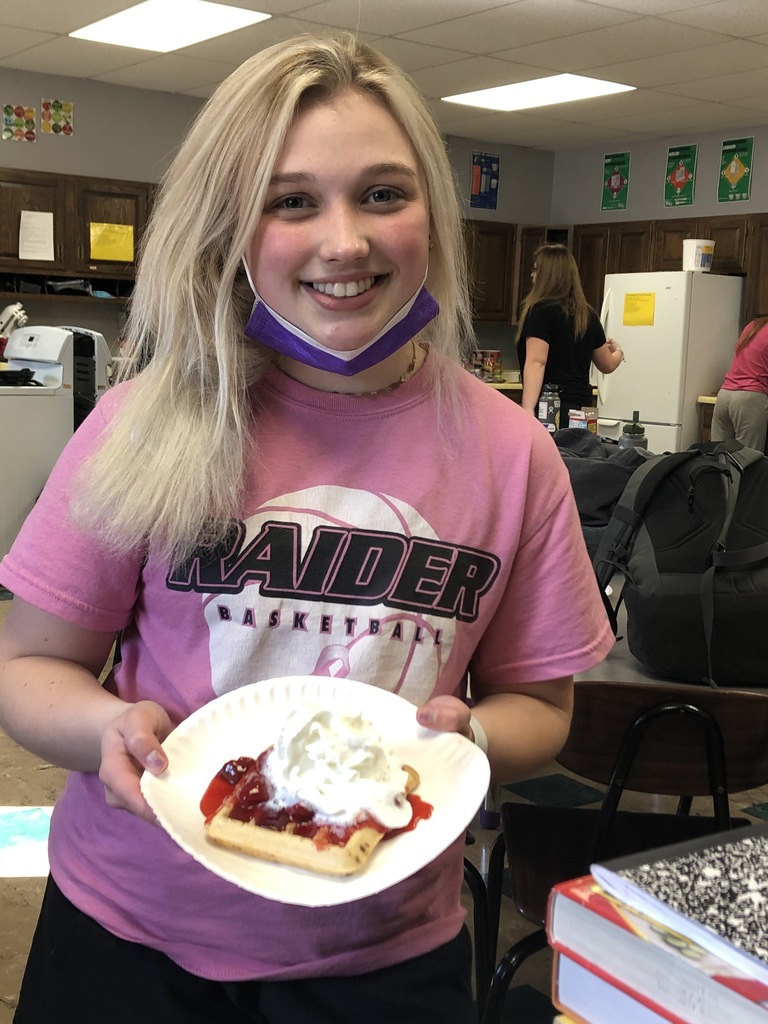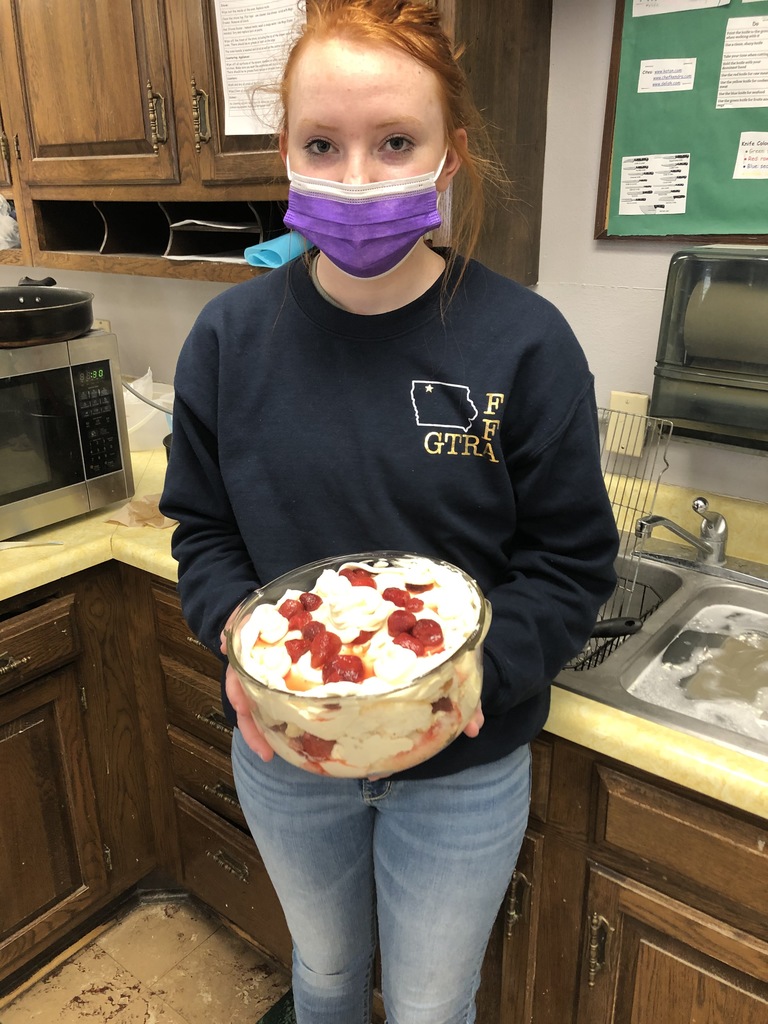 Nothing says Comfort Food like breakfasts based on ingredients used in the United Kingdom! Portage, eggs, bacon, sausage. YUM!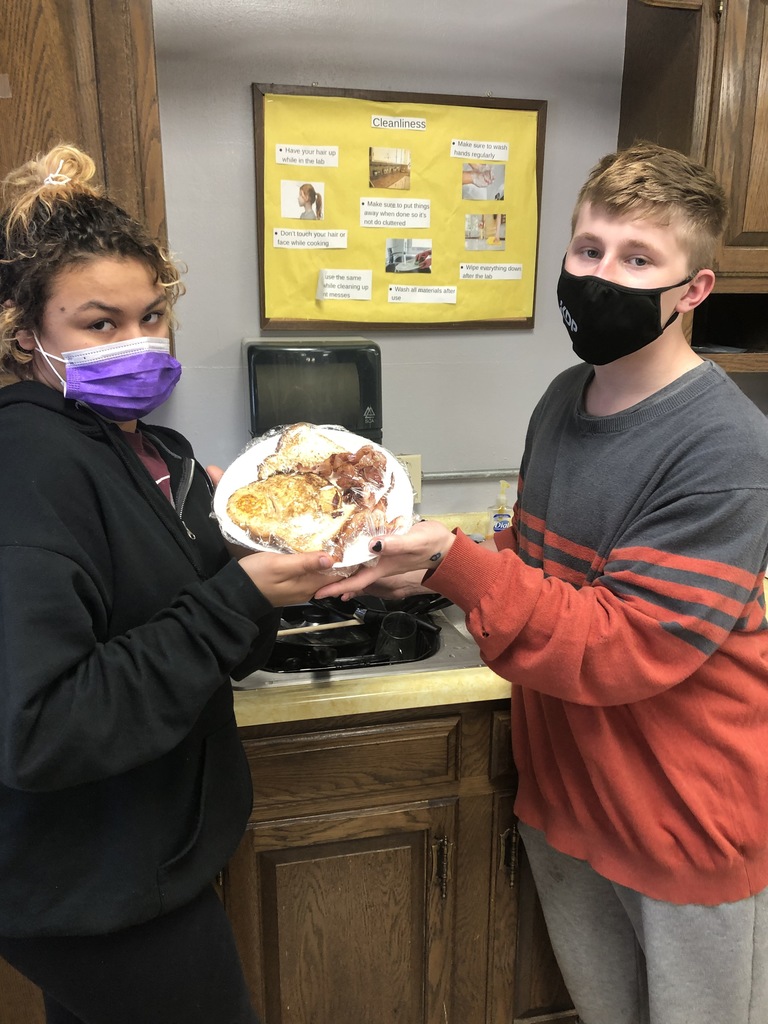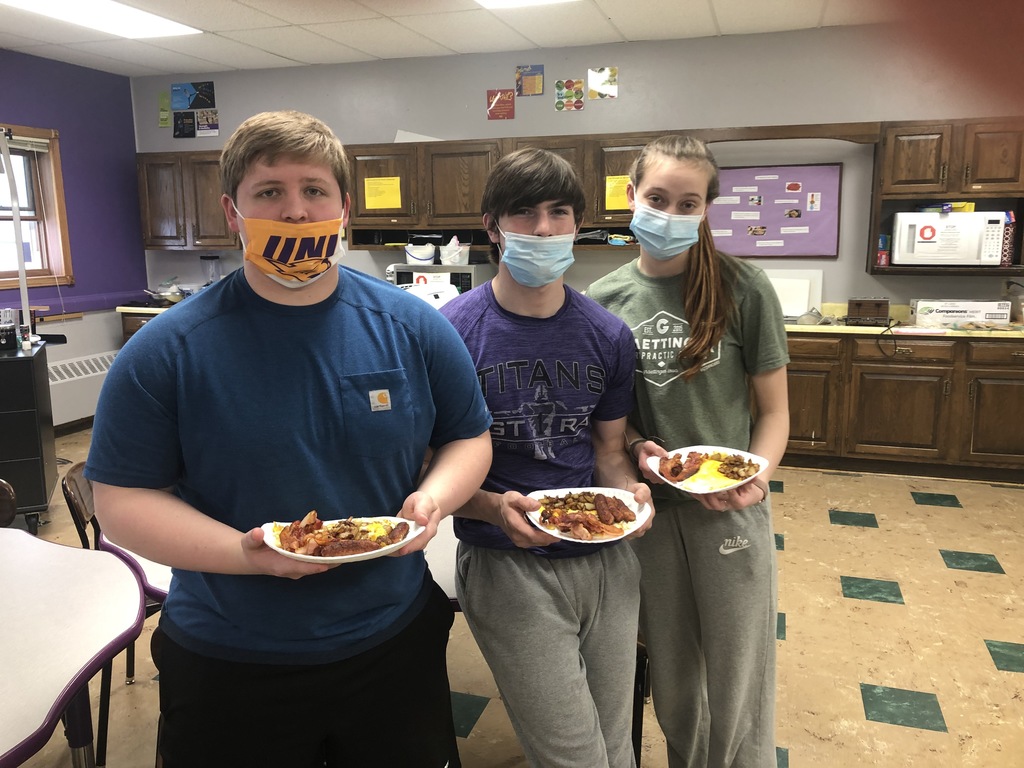 Morgan Murphy was recognized as a top 100 finisher in the Know Your Constitution Contest this year by scoring highly on a 50 question quiz and writing an essay on how she would rule on this year's hypothetical case dealing with voting equality.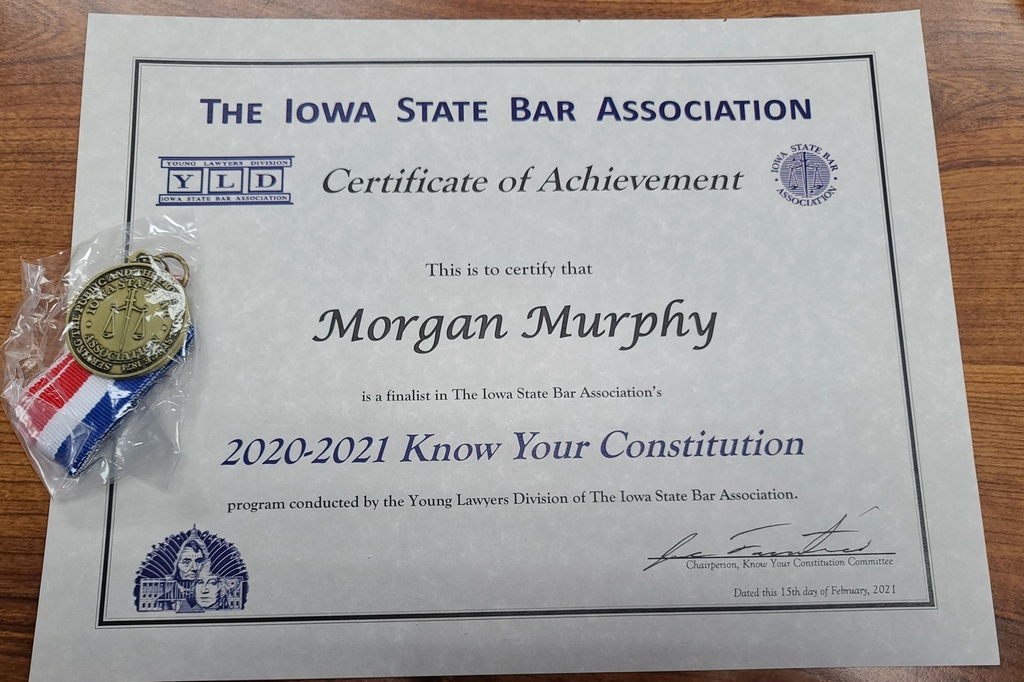 The GTRA Titan Track teams came to the RWC in Estherville for a water workout. Thank you RWC and our water instructor for a great workout!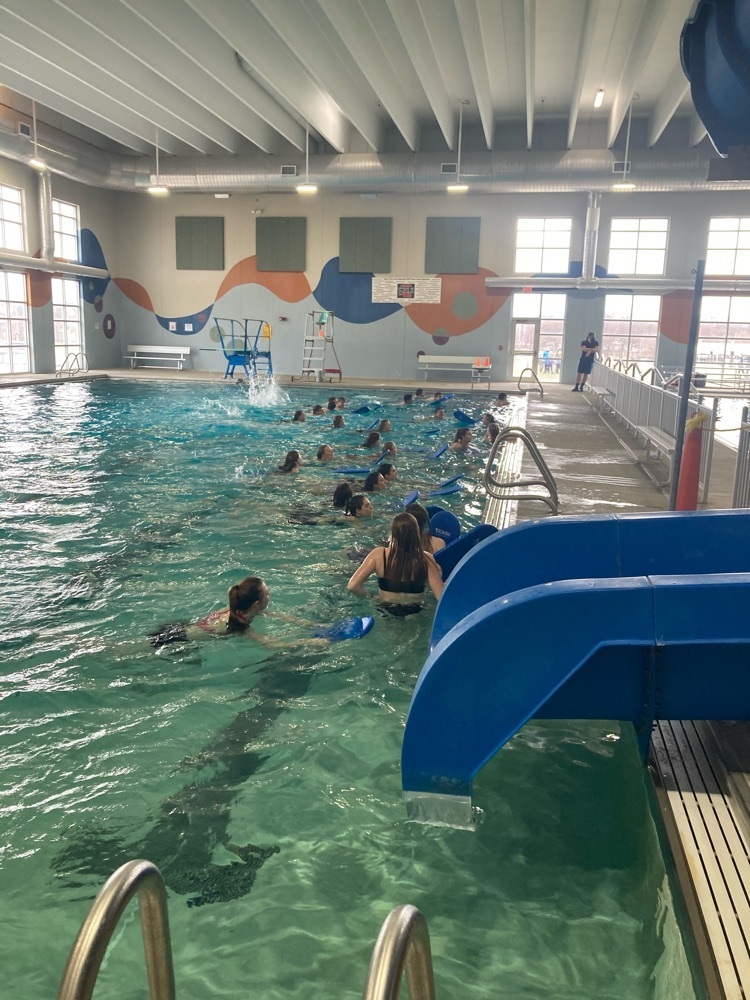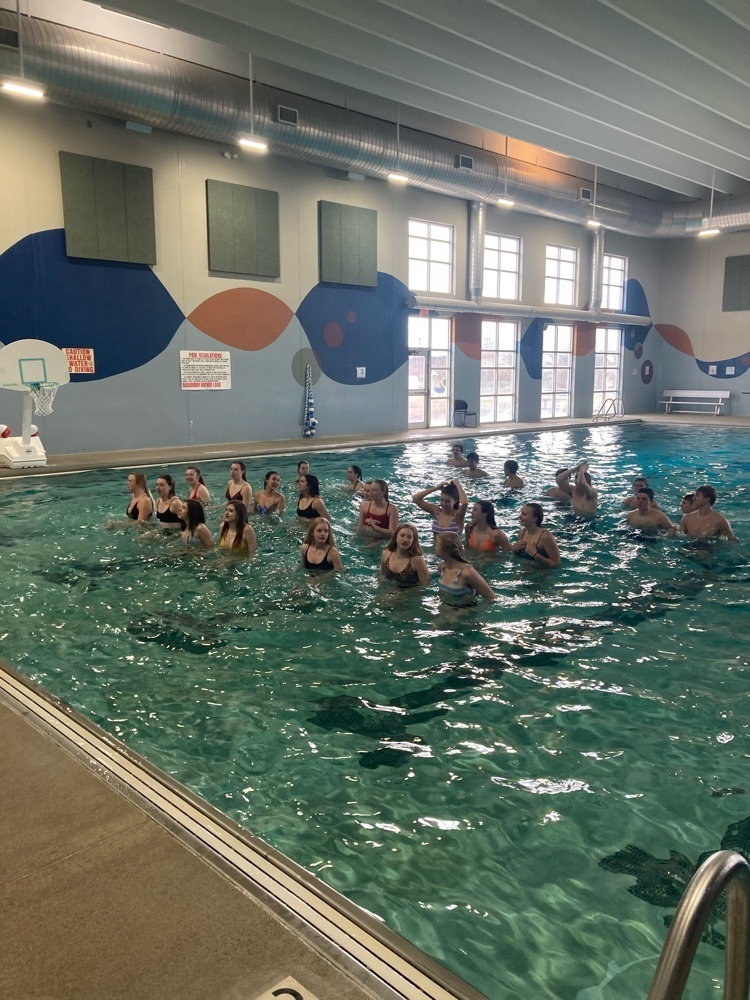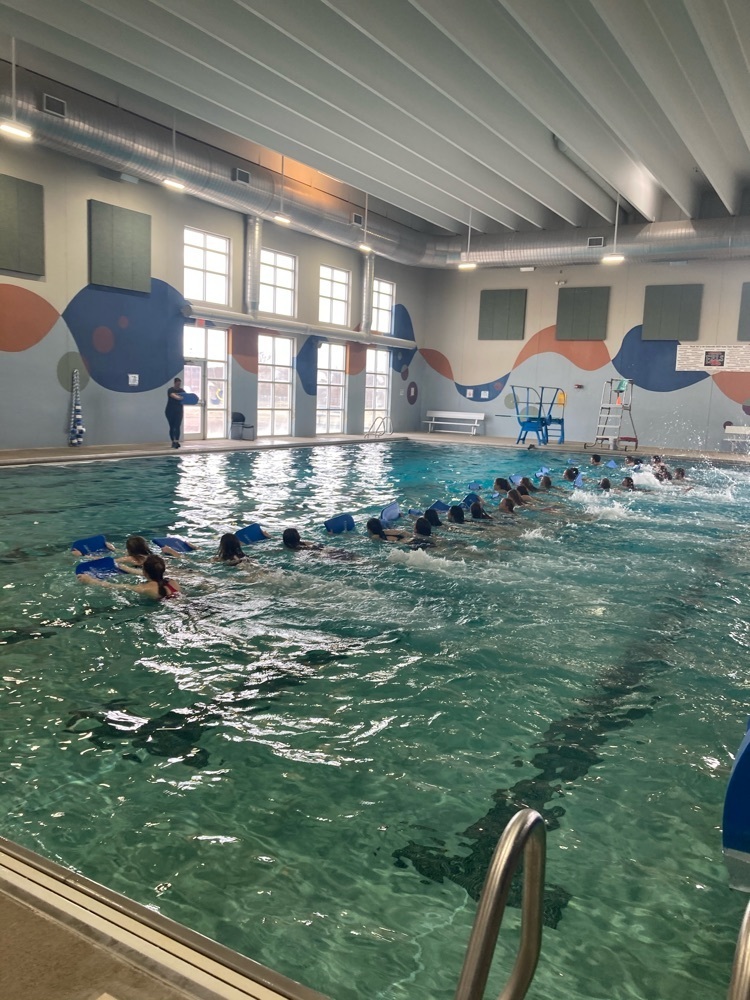 Ben Borchers advanced his National History Day project to State as one of the top two finishers in his category. He is now making revisions through more research, conducting his own interviews, and clarifying his argument to better prove his thesis to compete at the State level.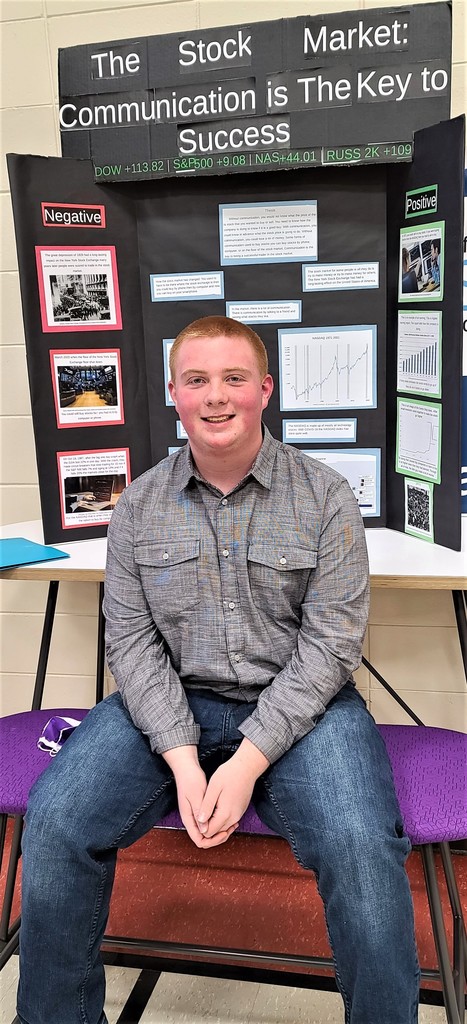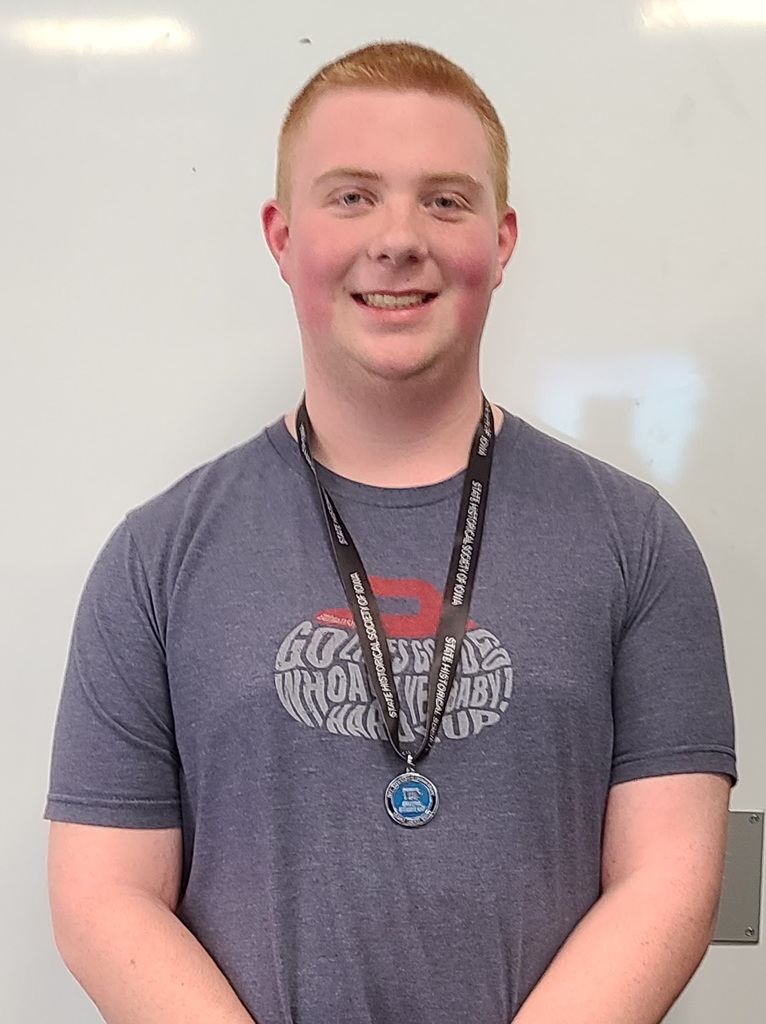 The G-T/R-A senior classes visited the Iowa Hall of Pride and toured the Capitol building on 2/23. The seniors were unfortunately unable to meet with either Representative Megan Jones or Senator Zach Whiting, but were graciously welcomed by Senator Mark Lofgren and his wife Paula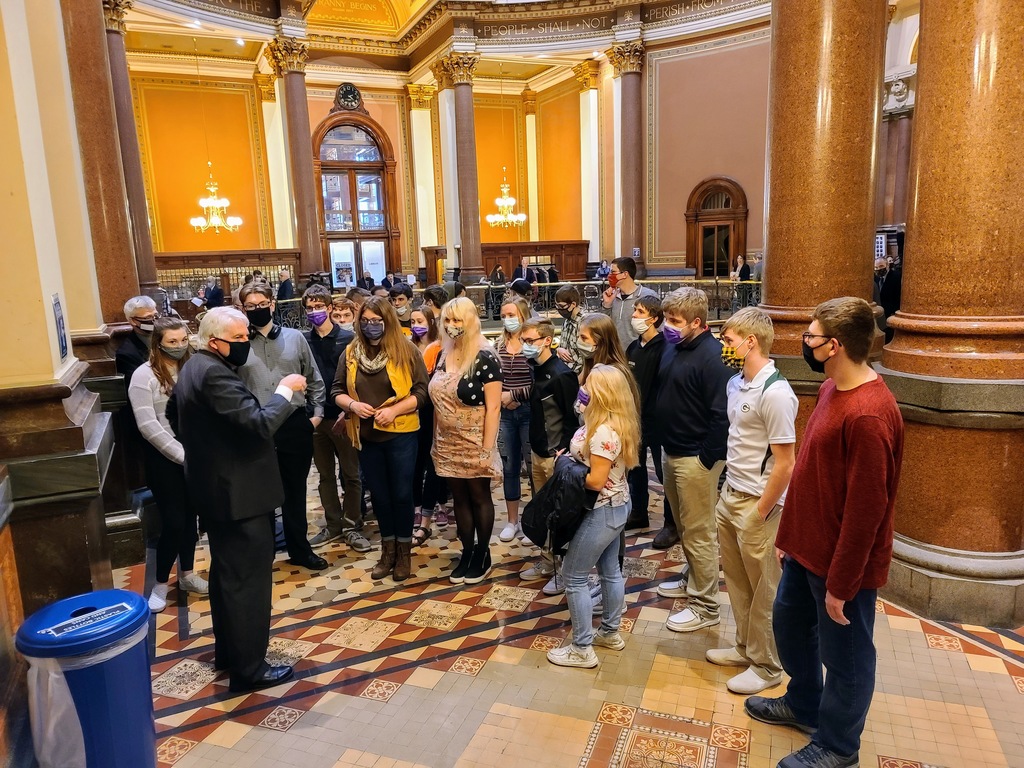 Final group of photos from the PBIS Fun Day of Scooby Doo Mystery at Graettinger-Terril Elementary.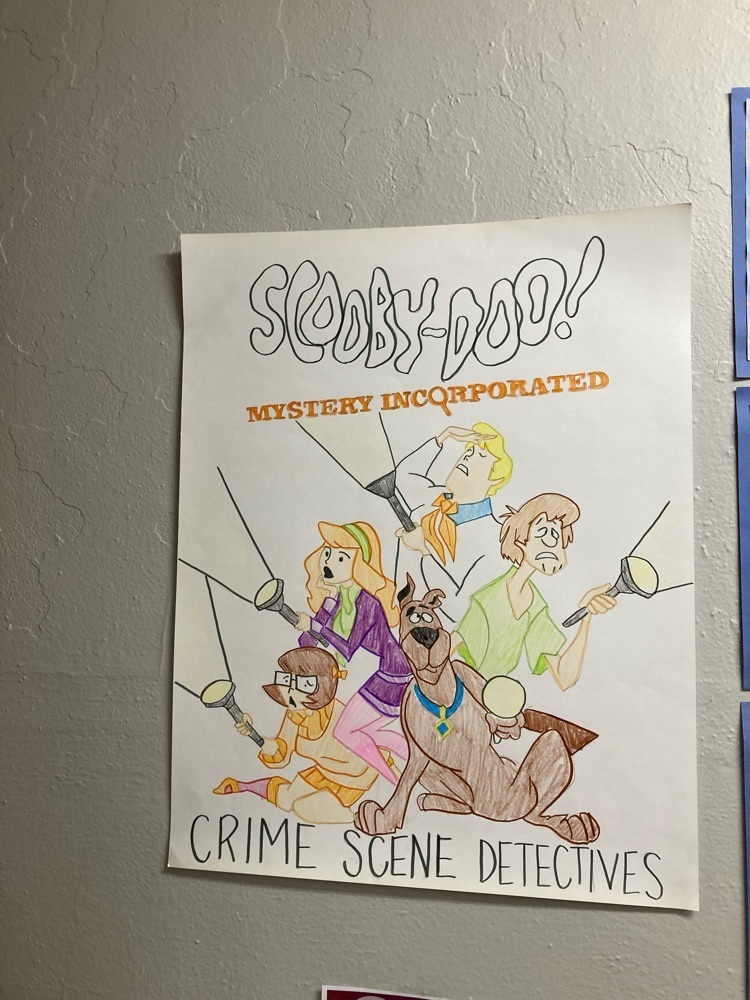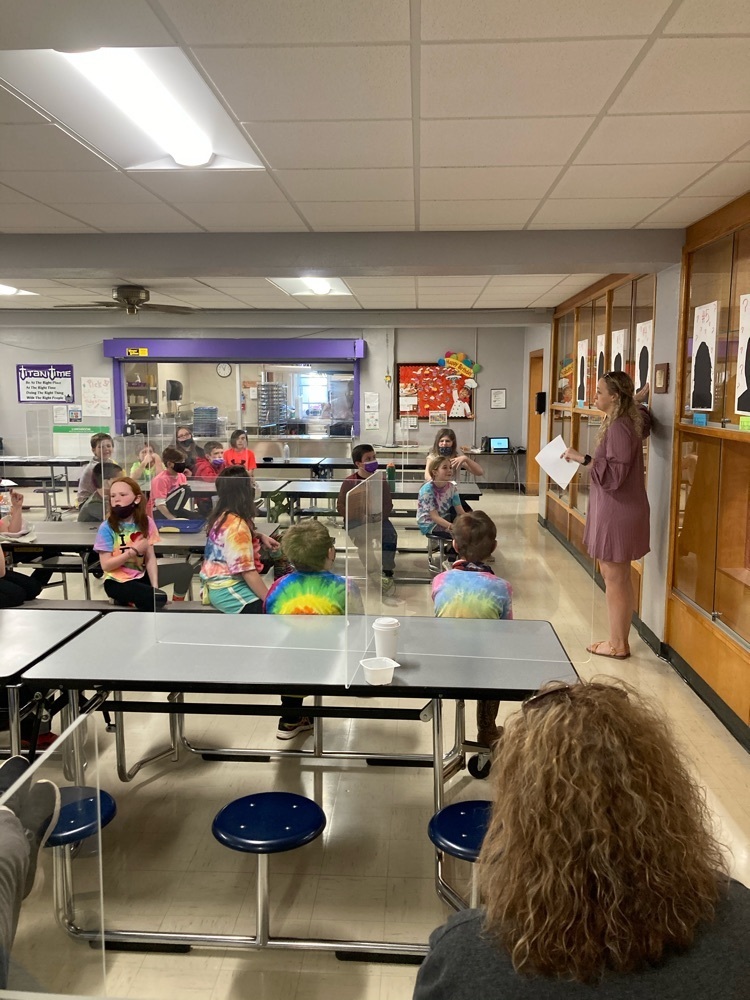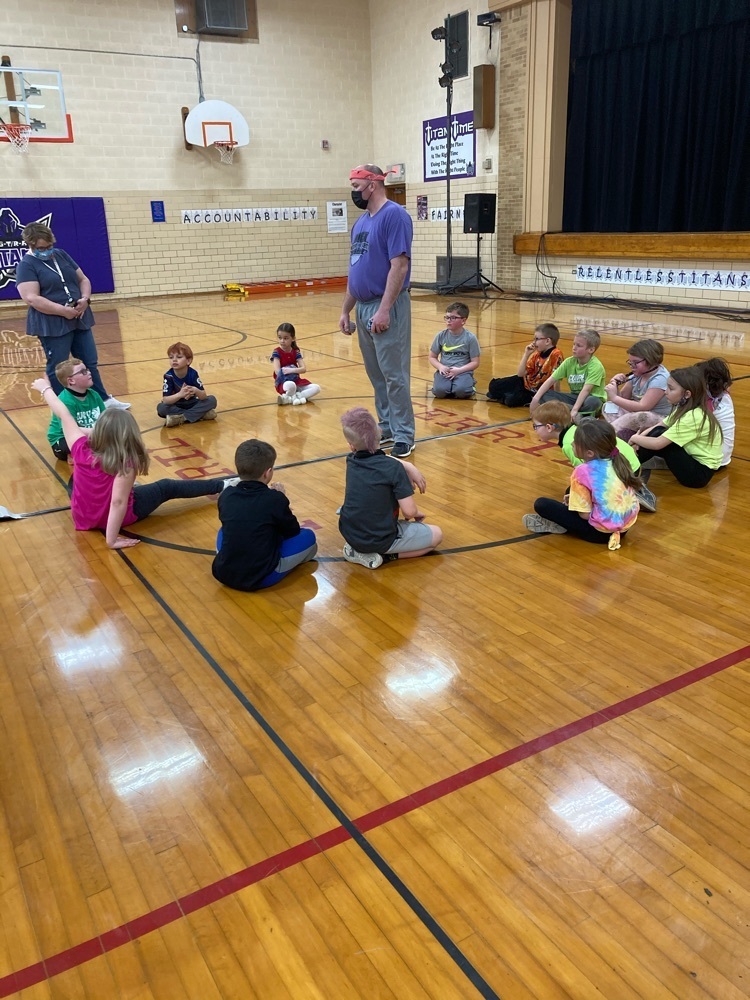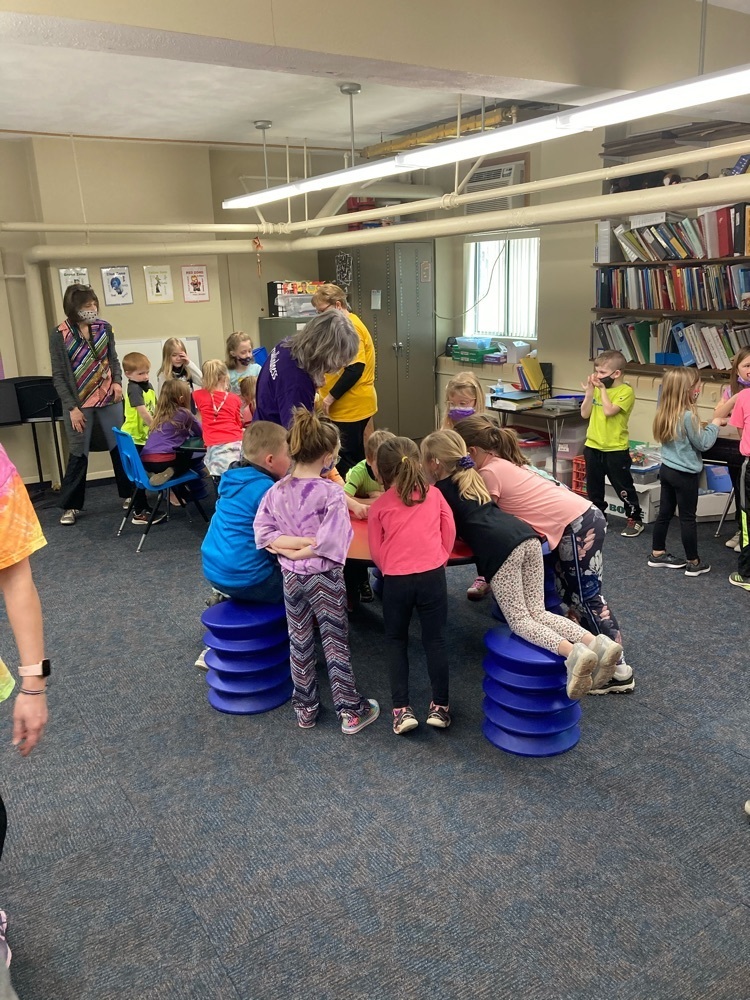 More pictures from the Scooby Doo Mystery Day at Graettinger-Terril Elementary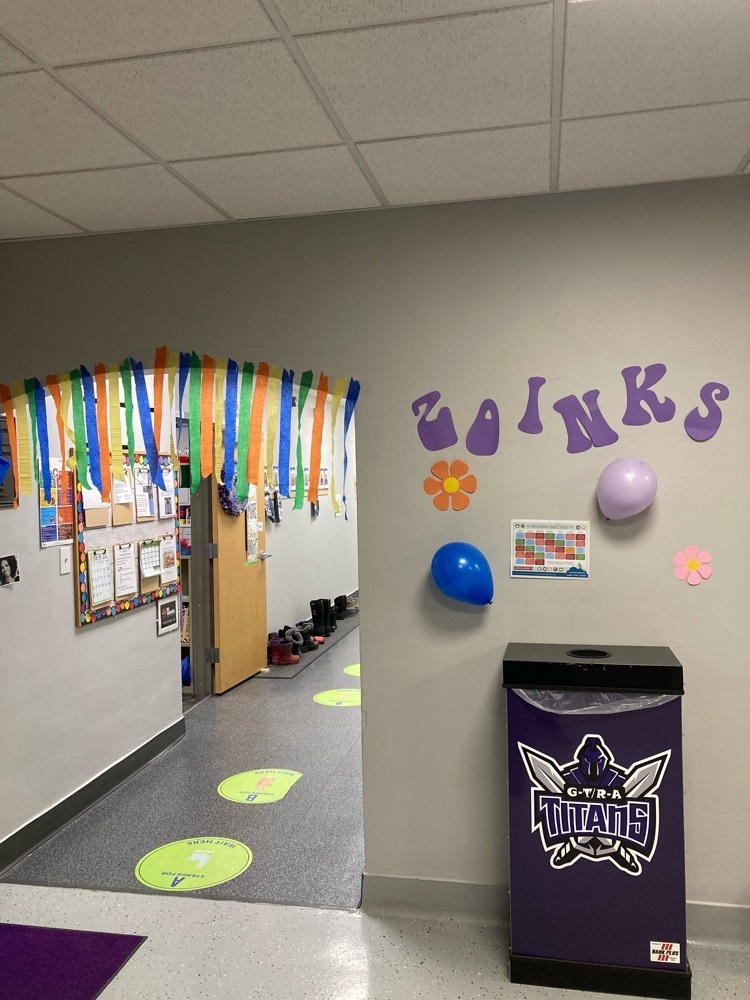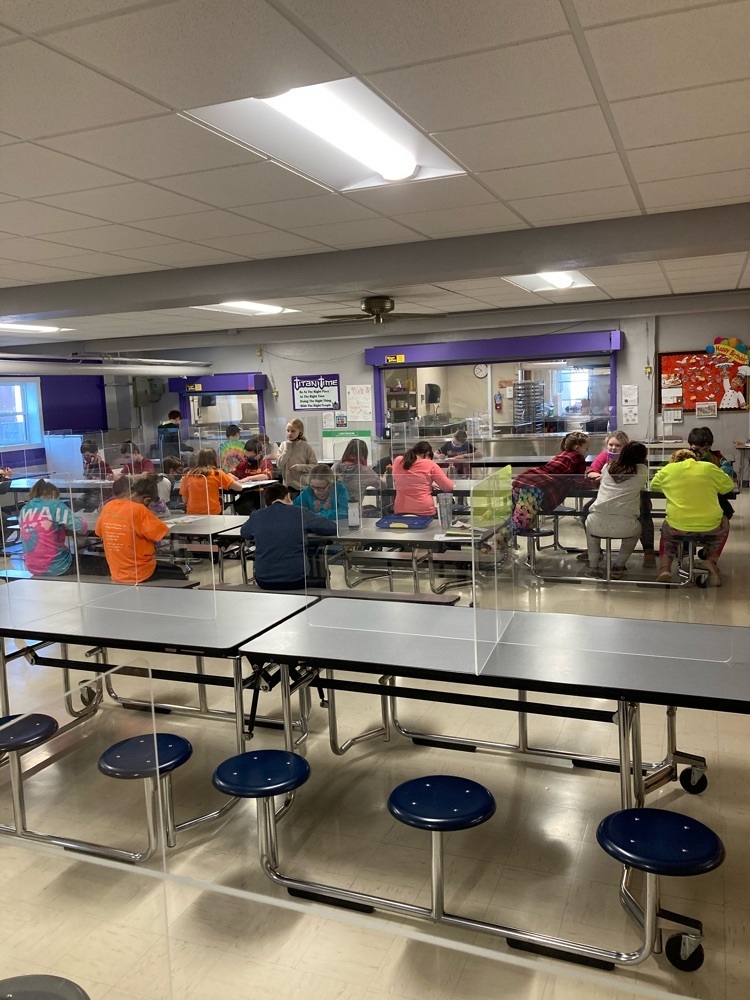 Today at Graettinger-Terril Elementary, we had the children experience a Scooby Doo Mystery for PBIS Fun Day. The staff went to great lengths to decorate and create the crime scene. Students are spending the morning trying to crack the mystery by going to different locations and receiving clues. A tremendous amount of laughter, fun and serious sleuthing!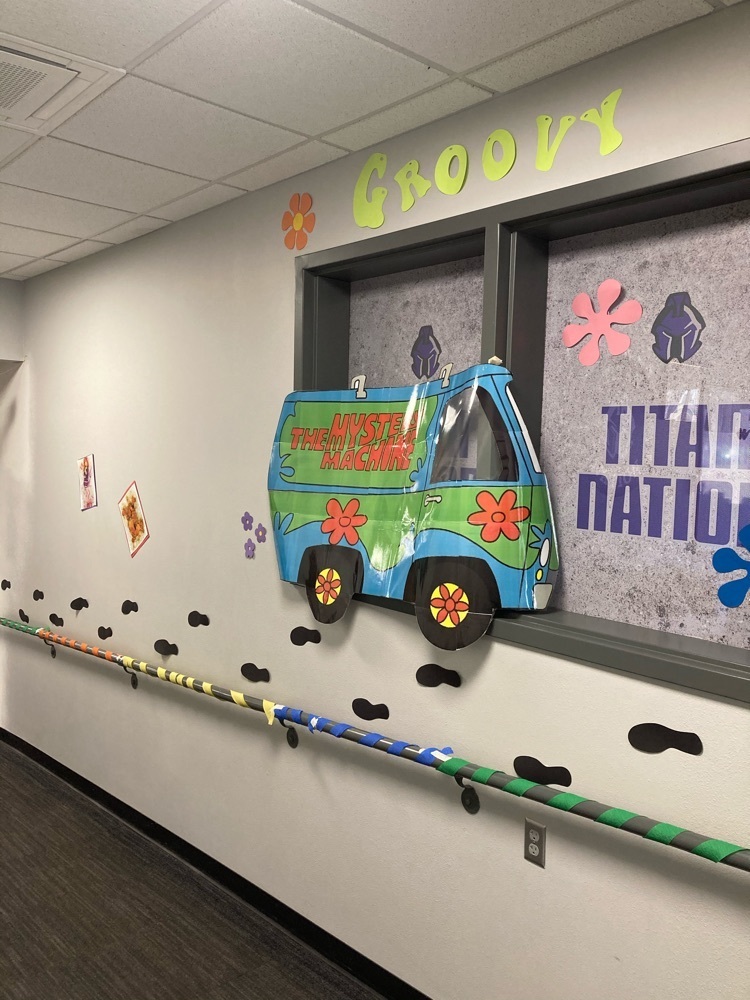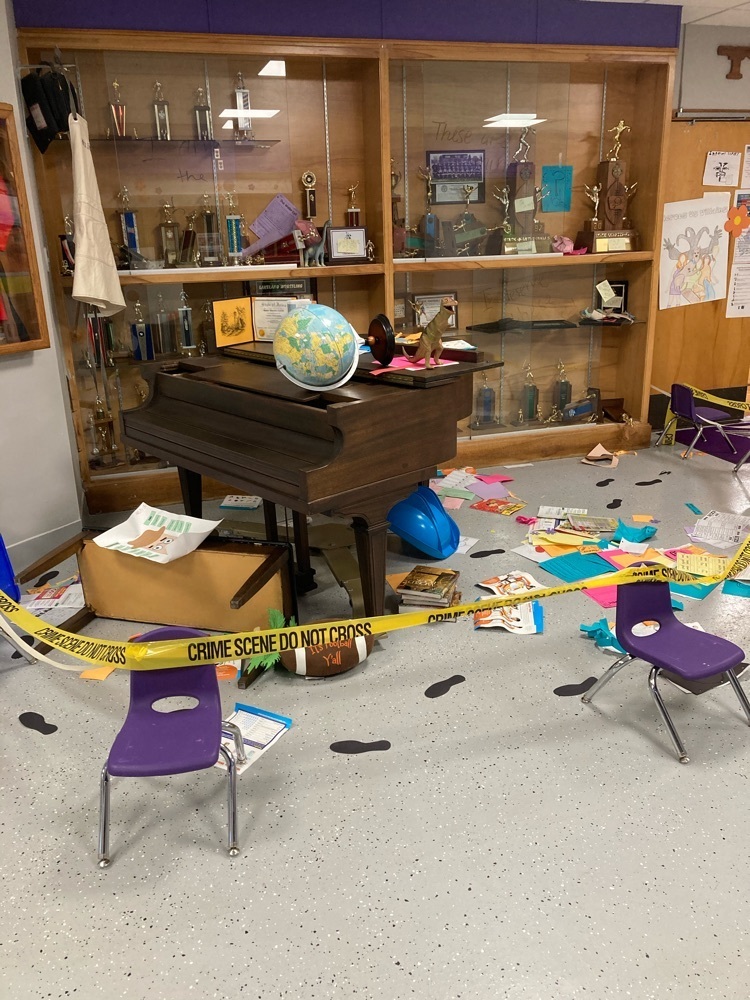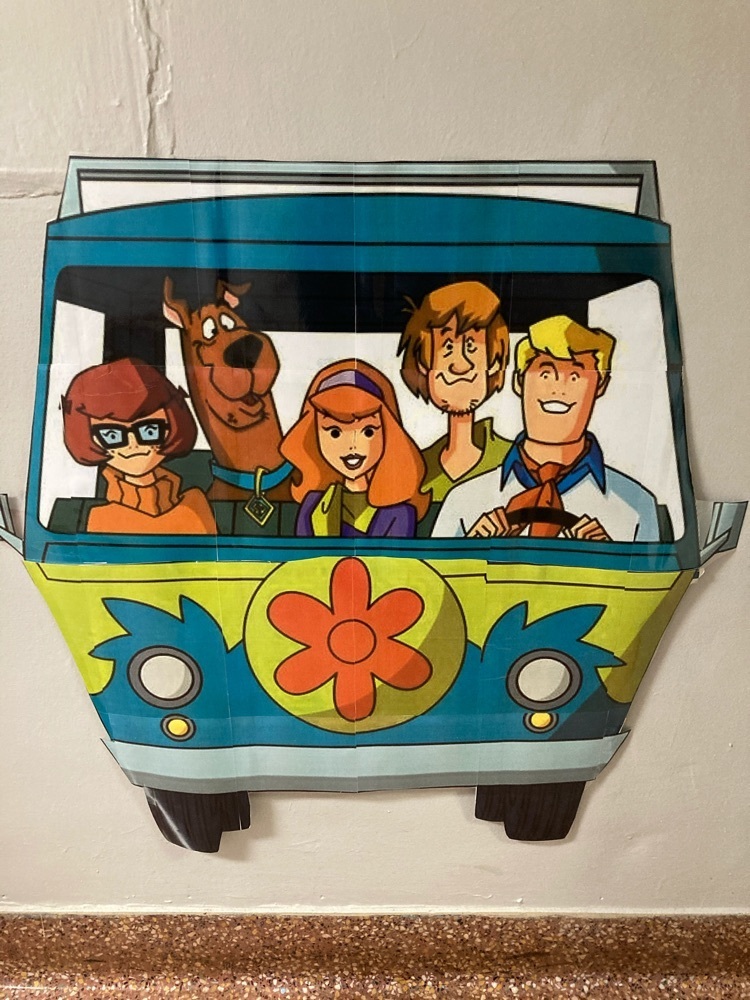 Physics students recently completed an Engineering & Design unit. Each group of students was tasked with designing, testing, and modifying a rocket made of paper that would land on a 1.5 meter in diameter "moon" placed 25 meters away in the gym! That's about 83 feet!