May 5th brought a Fiesta to Cultural Foods Class. We enjoyed quesadillas, guacamole, fiesta punch, lime refrigerator cake and Sandia Loca!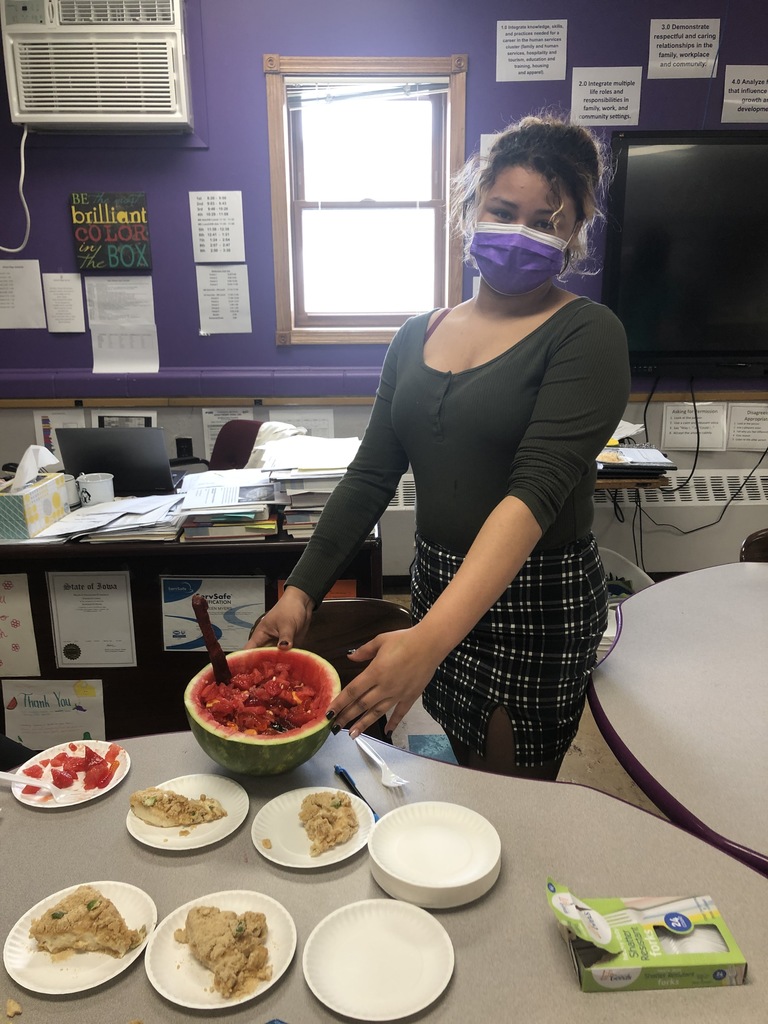 Starting at 9:00 AM this morning, tickets go on sale for the District State Qualifying Track Meet at Northwood Kensett. This track meet takes place on Thursday, May 13th. They will NOT sell tickets at the gate. You must purchase them online through their system. This is new this year. Here is the link to the ticket system:
https://www.iahsaa.org/tickets/
We are also attaching a QR code to take you there. Both GTRA Track Teams will be competing in an attempt to take a trip to the state track meet. In our class of 1A, first place finishers at each District site automatically advance to the state meet. From there, the next best 14 fastest times or farthest/highest jumps out of all Class 1A District sites move on to the State meet. Come and cheer on our athletes!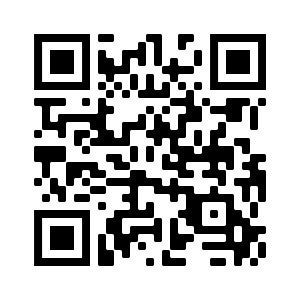 Physics is taking advantage of the nice weather by learning the forces involved with kite flying!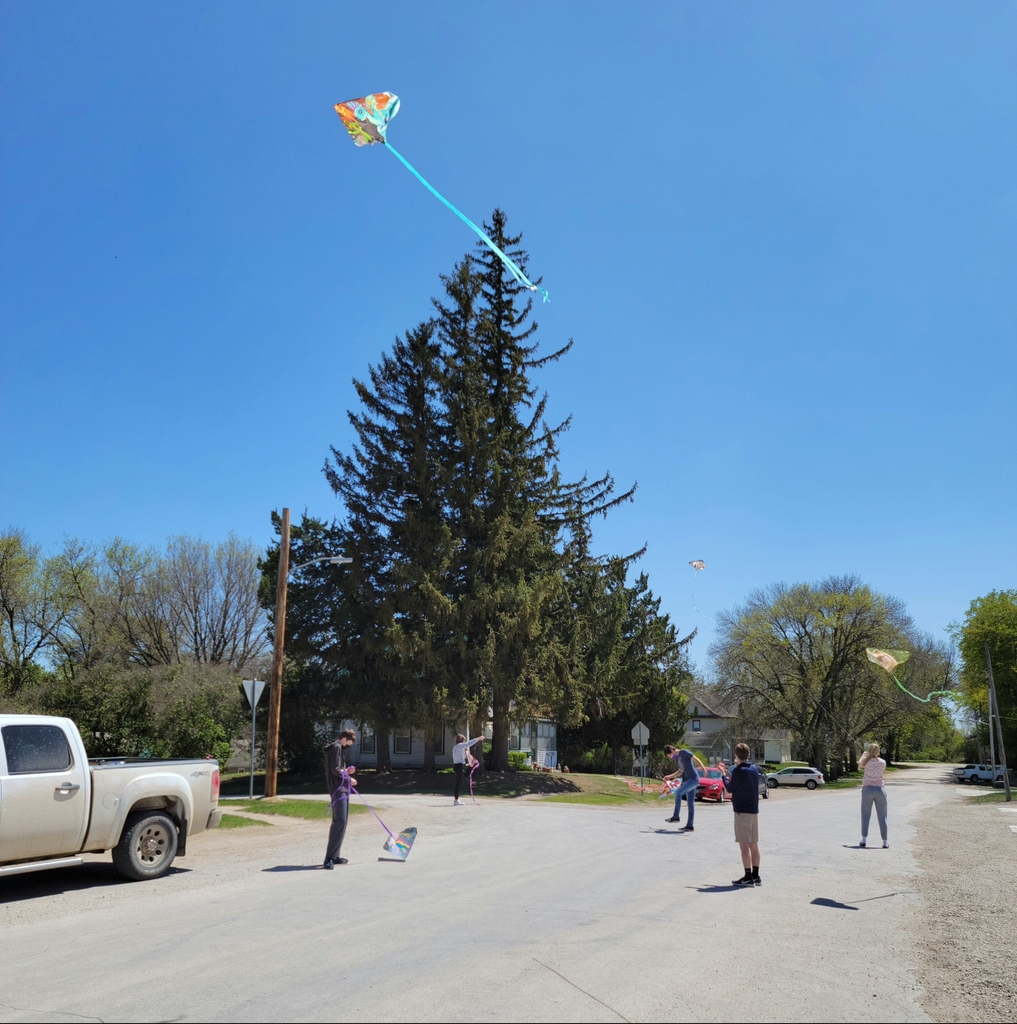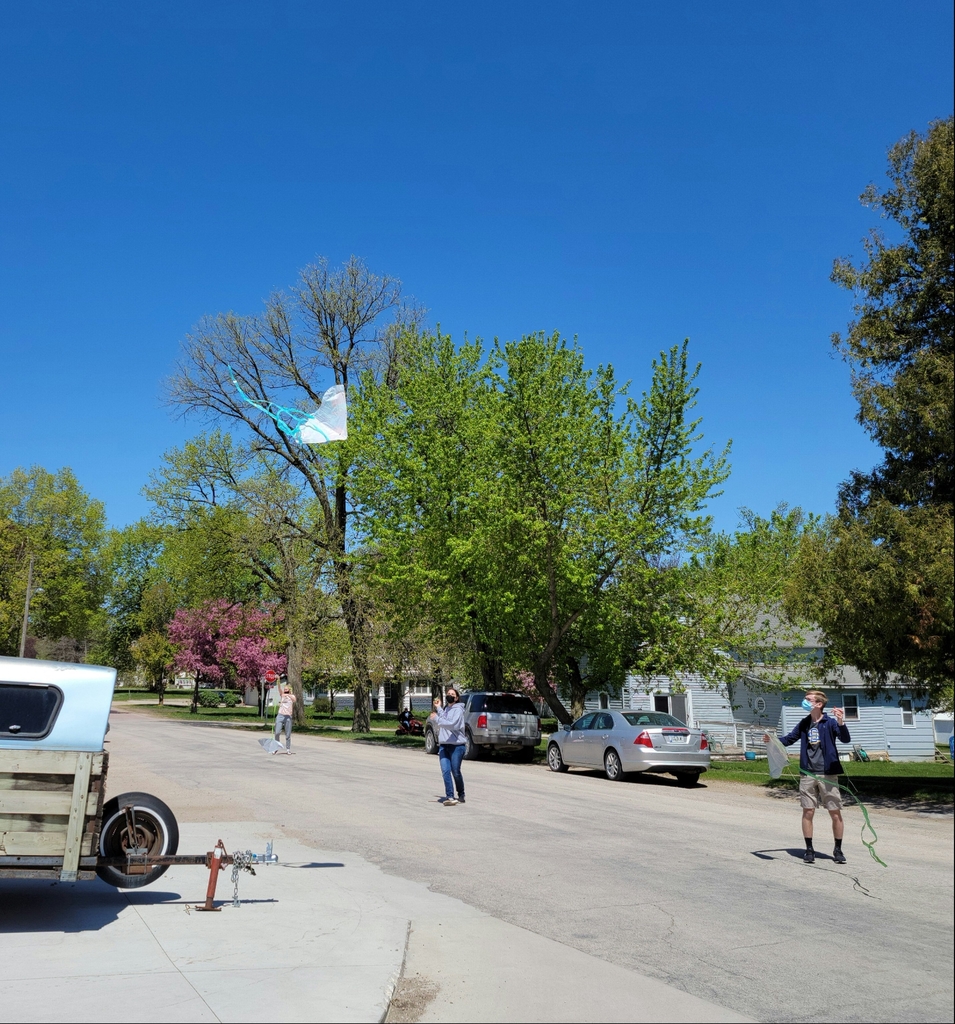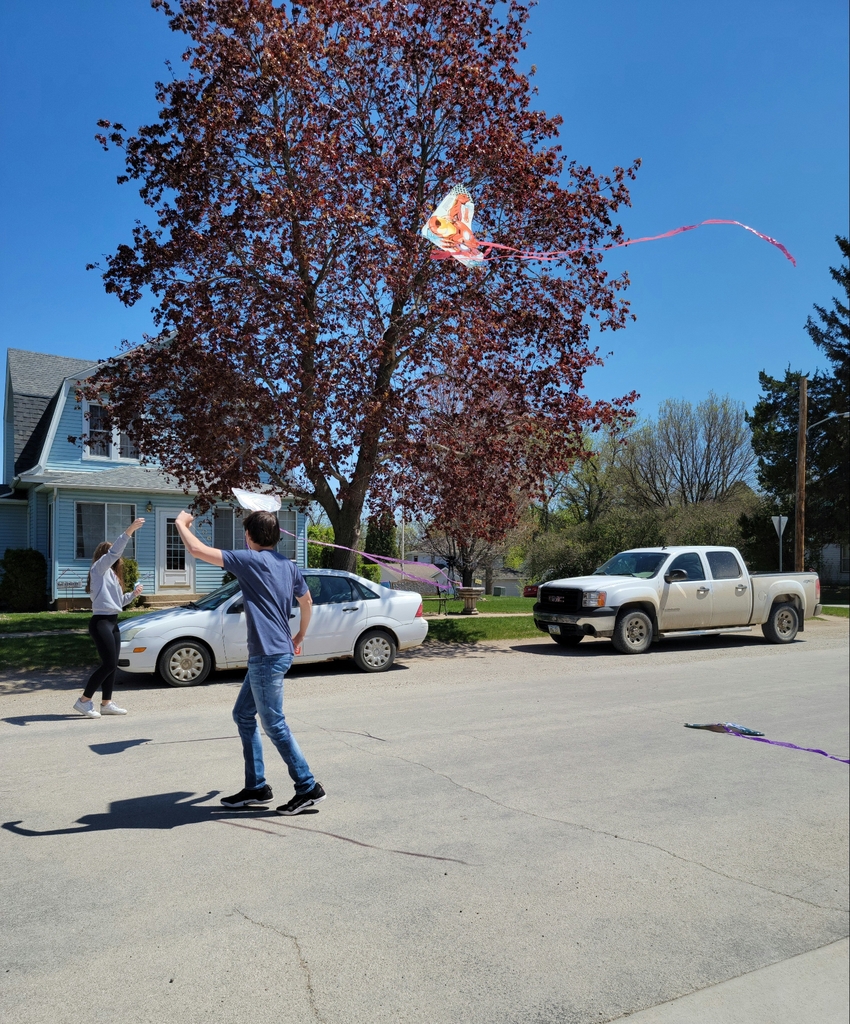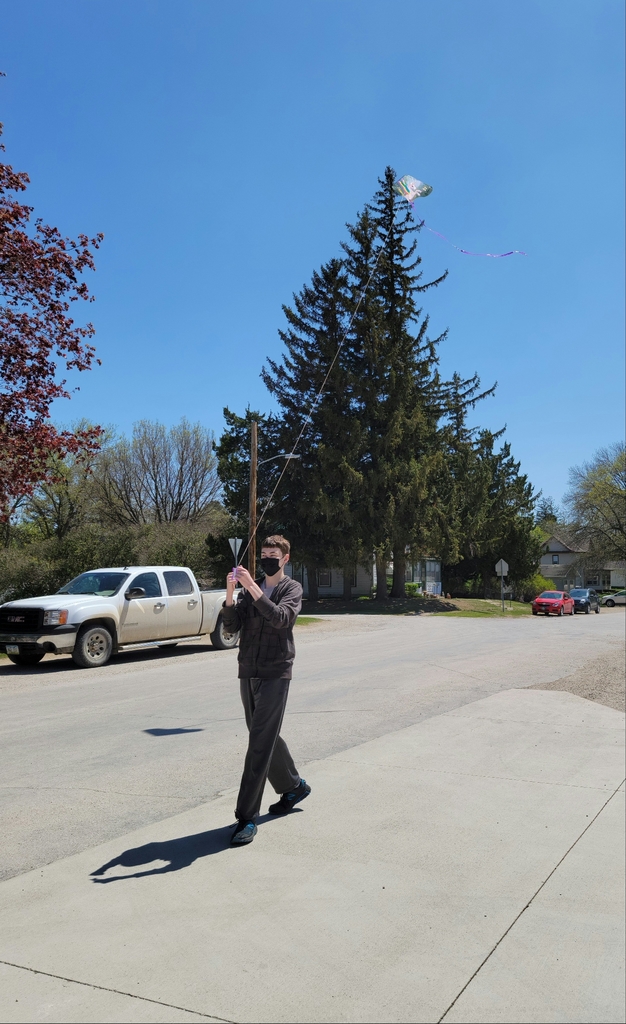 I am so incredibly proud of my students. Last night, we gave our final performance together, and they knocked it out of the park! Amid smiles on their faces, supportive comments to each other, and problem solving skills to solve clothing mishaps, the GTRA band played with musicality and integrity beyond their years. Our Division 1 rating is just the icing on the cake! I am honored to have worked with these wonderful young people. They are each destined for greatness, and they all hold a special place in my heart. Thank you for making music with me. #TITANNATION 💜🎶🖤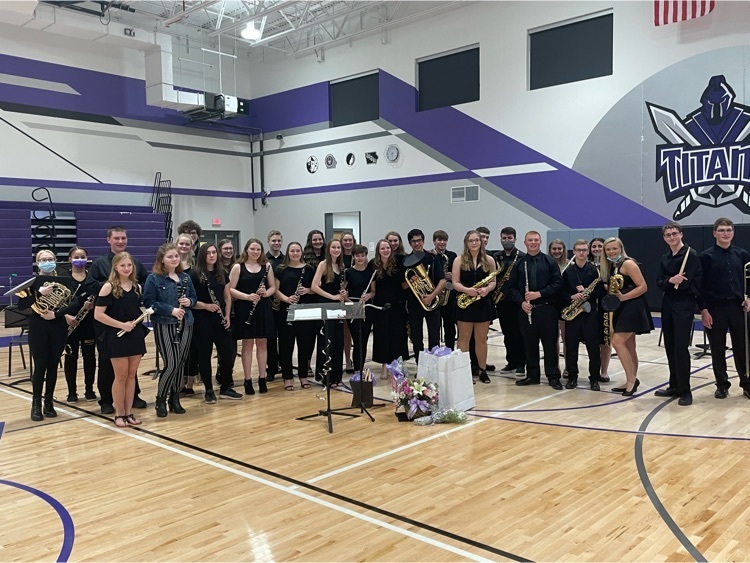 Anatomy & Physiology students are currently studying the urinary system. To better understand how urinalysis can assist in diagnosing disease, they performed chemical tests to analyze glucose, protein, pH, and leukocyte levels in "urine" samples.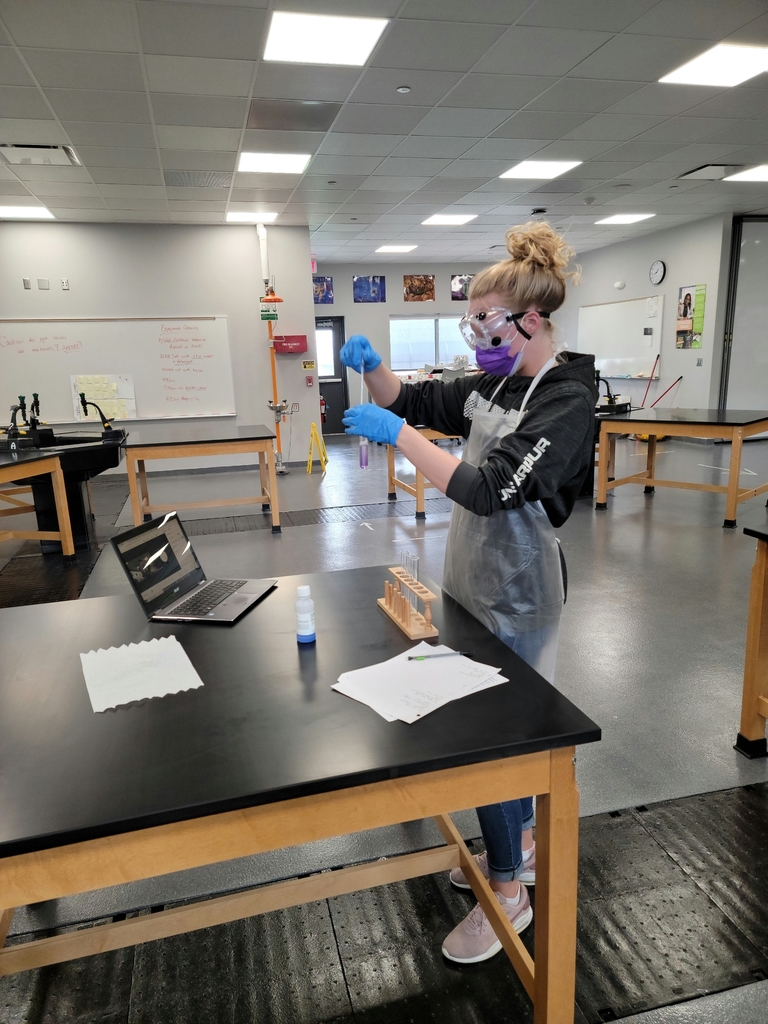 We are studying our world of 7 billion people and growing in Freshmen Geography class. Here we are doing a carousel activity where each table writes all their ideas for connections with our growing population and then rotates to other tables to read and add to theirs.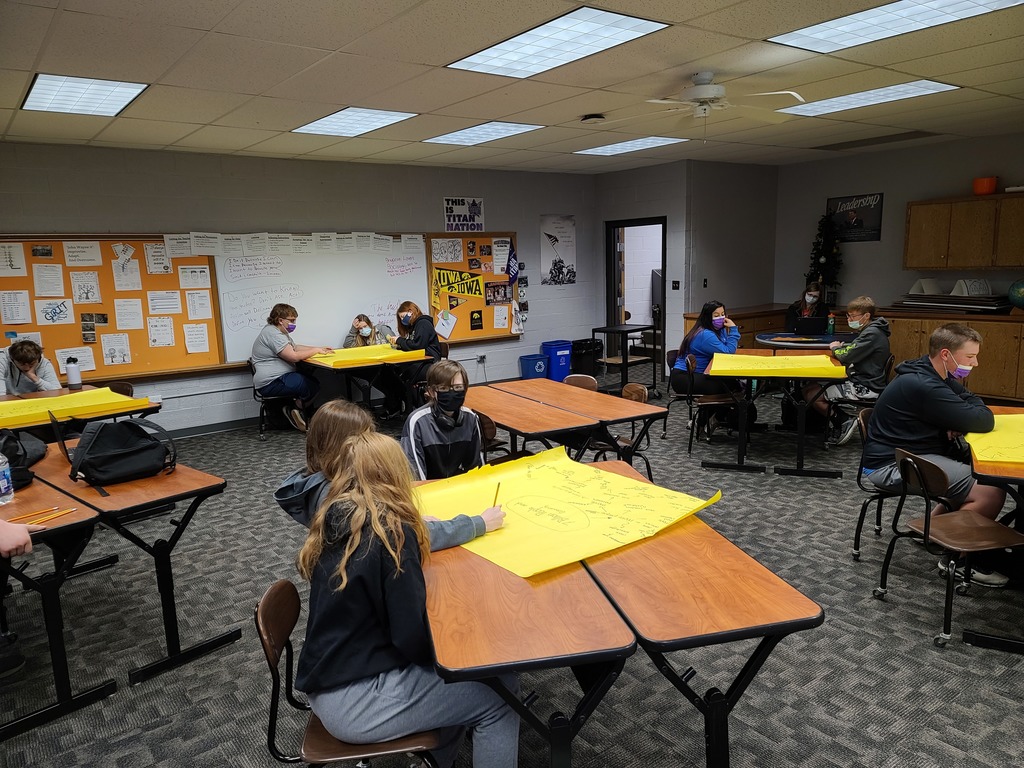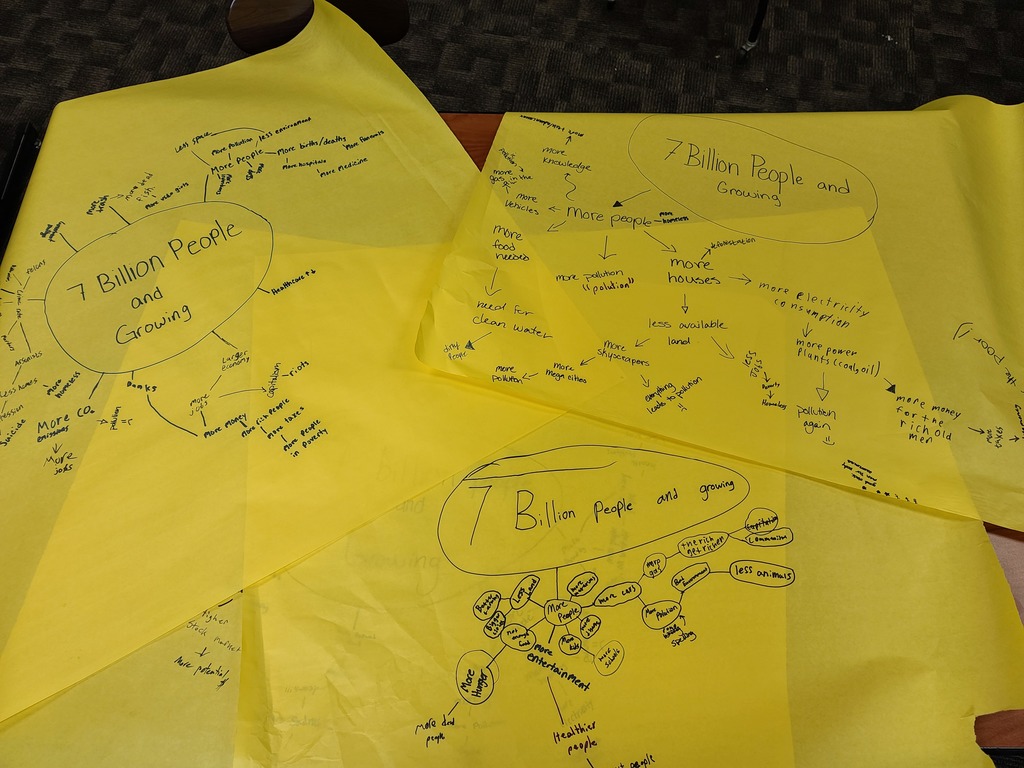 The Oxbows team from NoBo got the opportunity to try out one of the sampling techniques used to analyze fish populations in oxbow habitats. Thanks to our DNR partners, the team got to spend the afternoon electro fishing ("shocking") at Ingham Lake.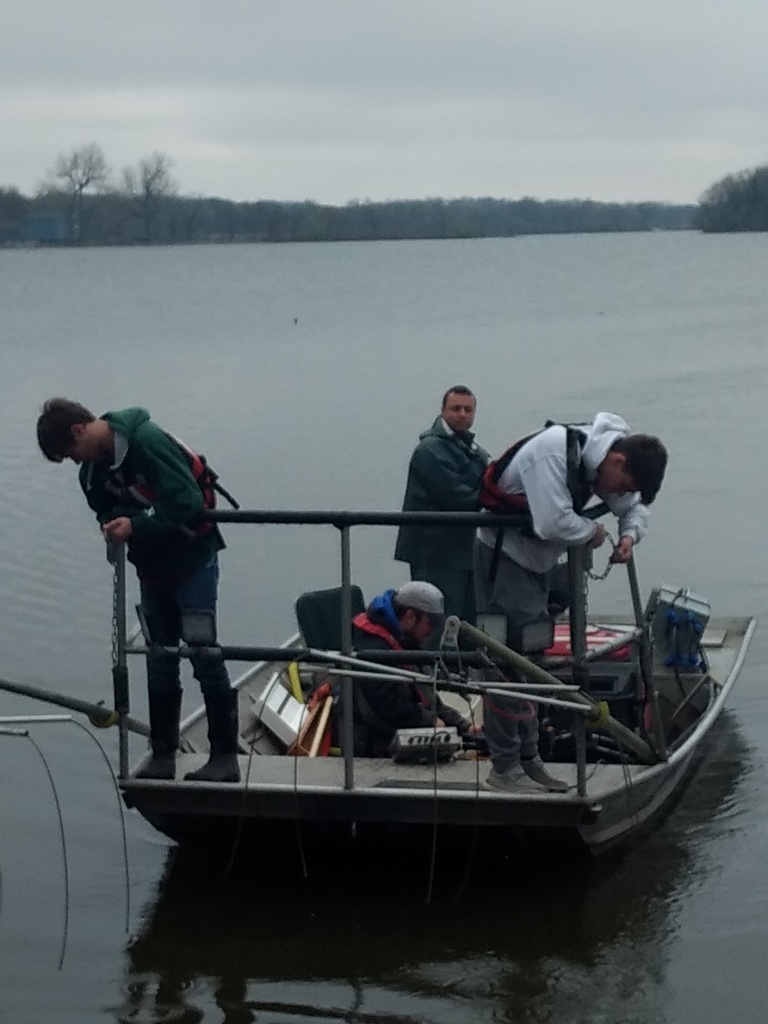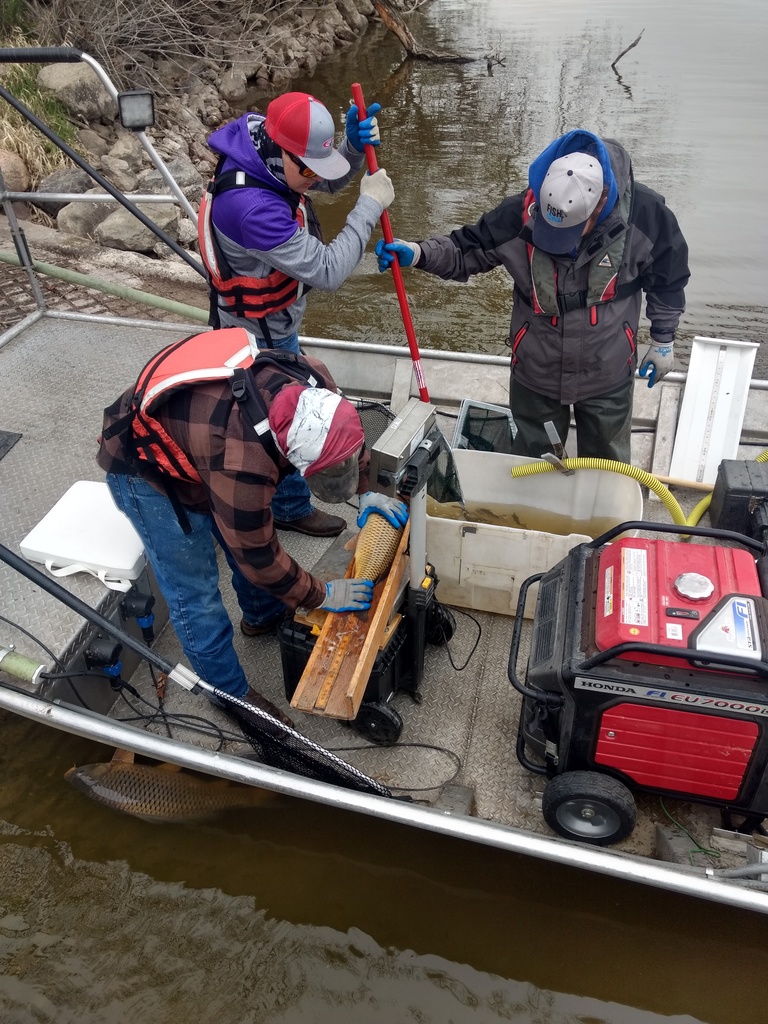 Dairy is the current topic for Foods 2. On April 16th, the class evaluated banana bread baked the day before. Each lab group prepared the same recipe using different types of milk/drink products. We cooked with whole milk, 2% milk, Fat Free milk, Almond milk, Coconut milk and Rice drink. Thank you Graettinger Market for the donation of the ripe bananas!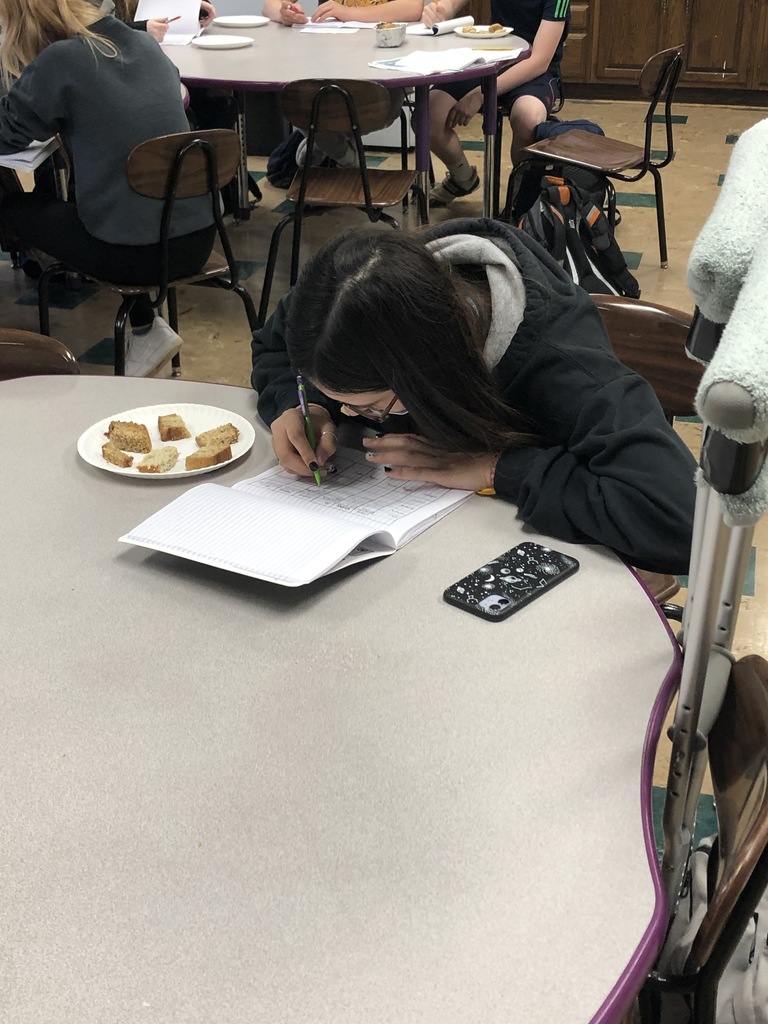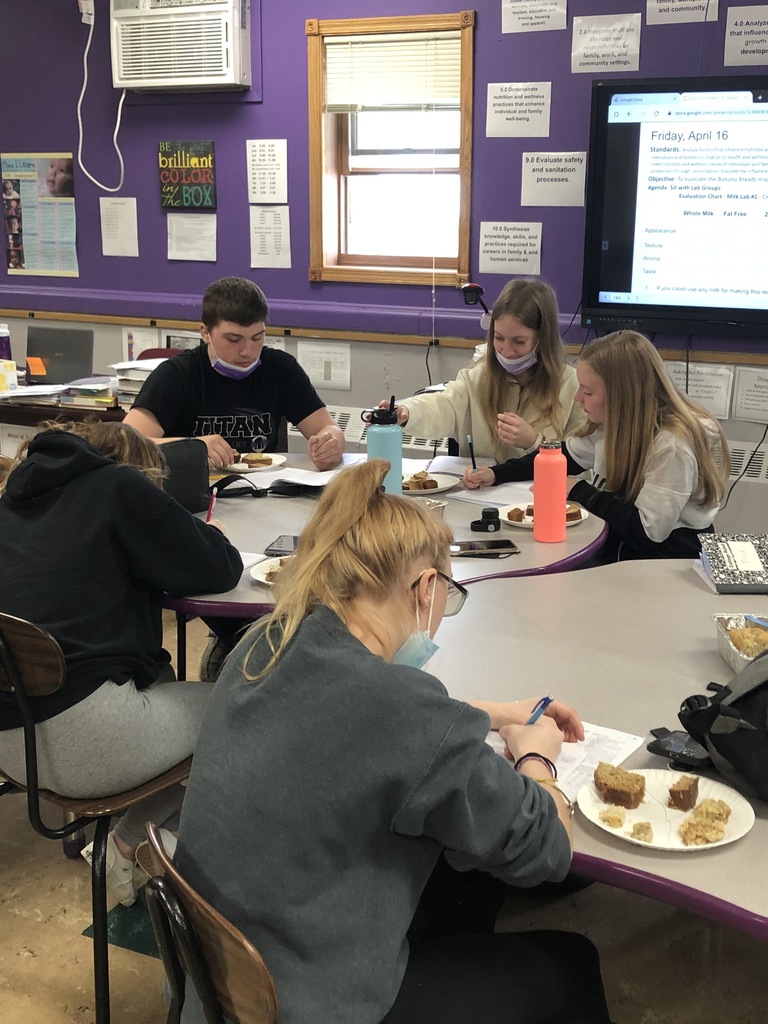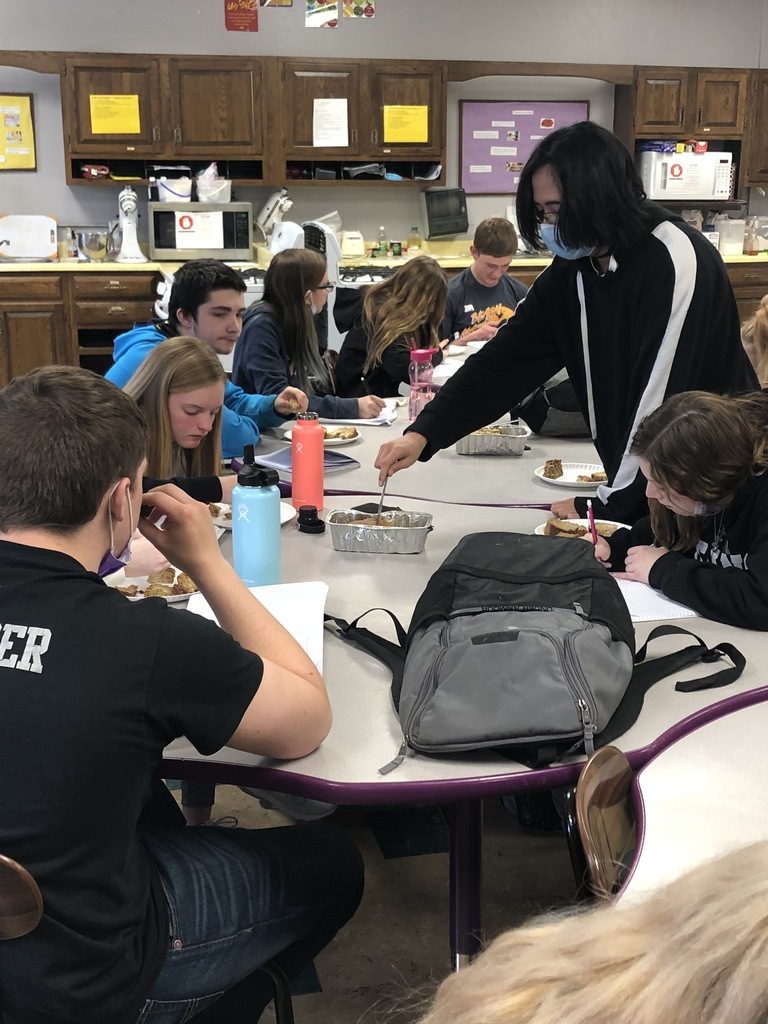 Environmental Science students are studying renewable energy sources. To demonstrate the power of radiation, students made solar ovens and cooked a s'more.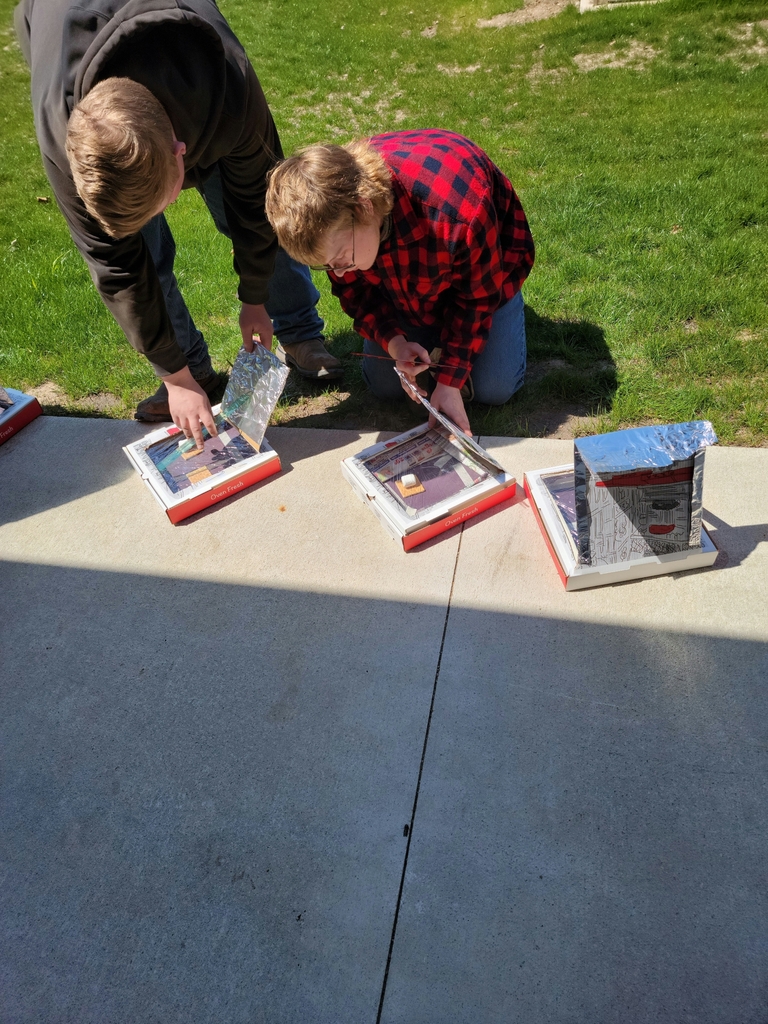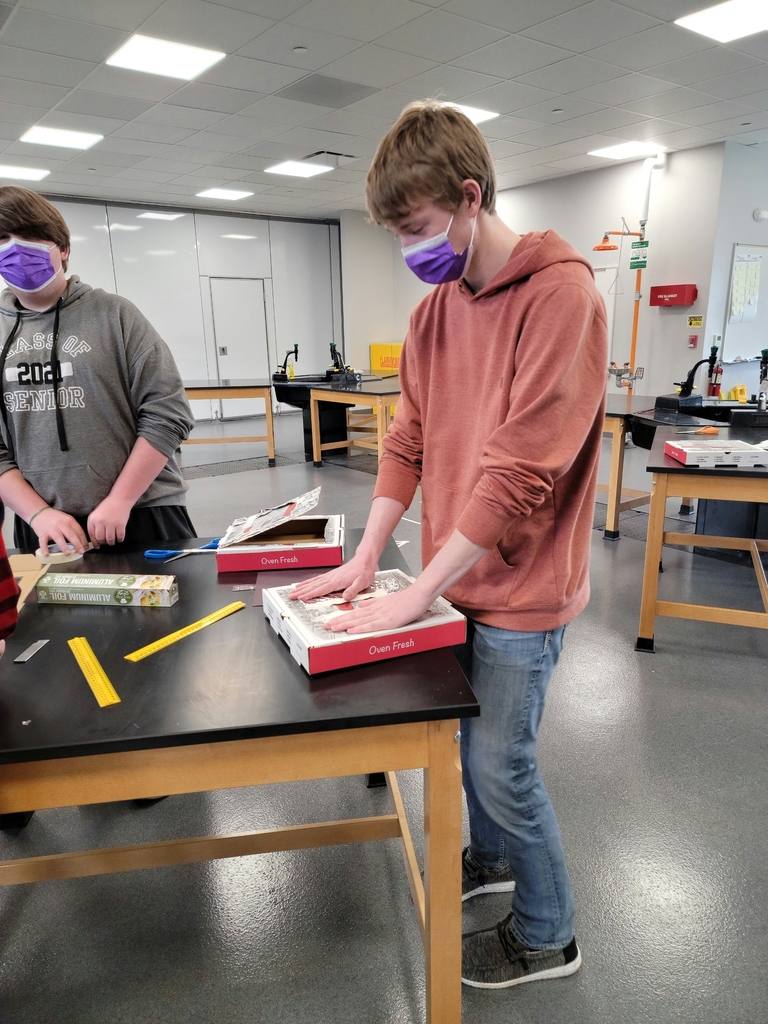 Chemistry students explored the concept of energy transfer in states of matter by performing an experiment making ice cream!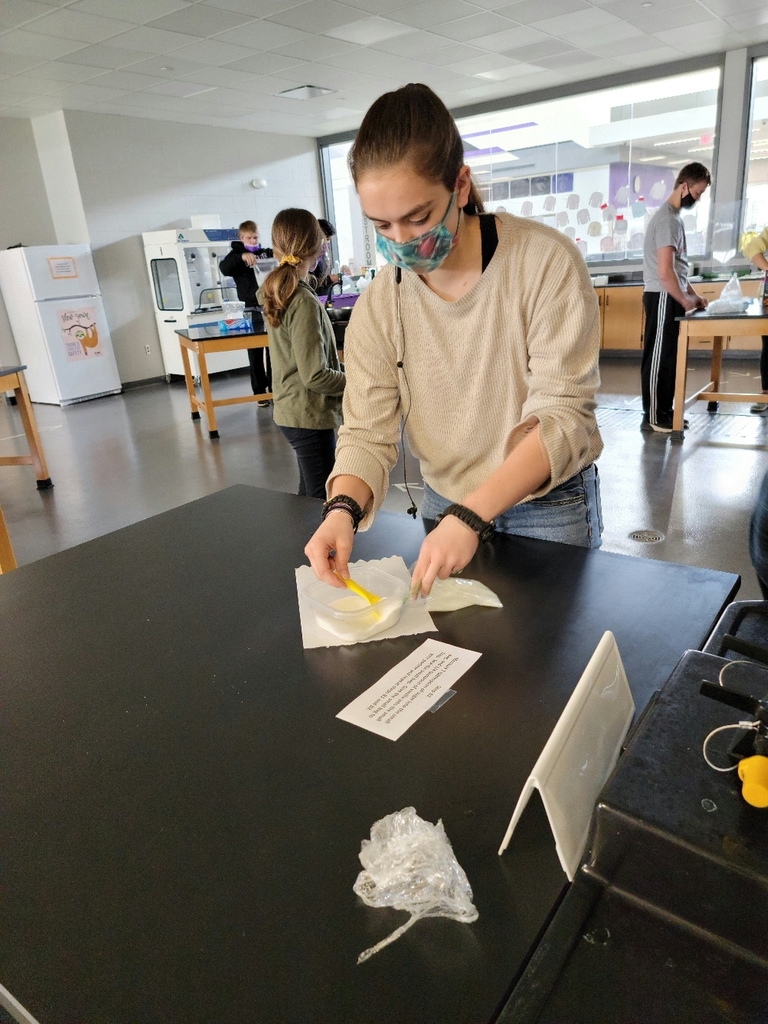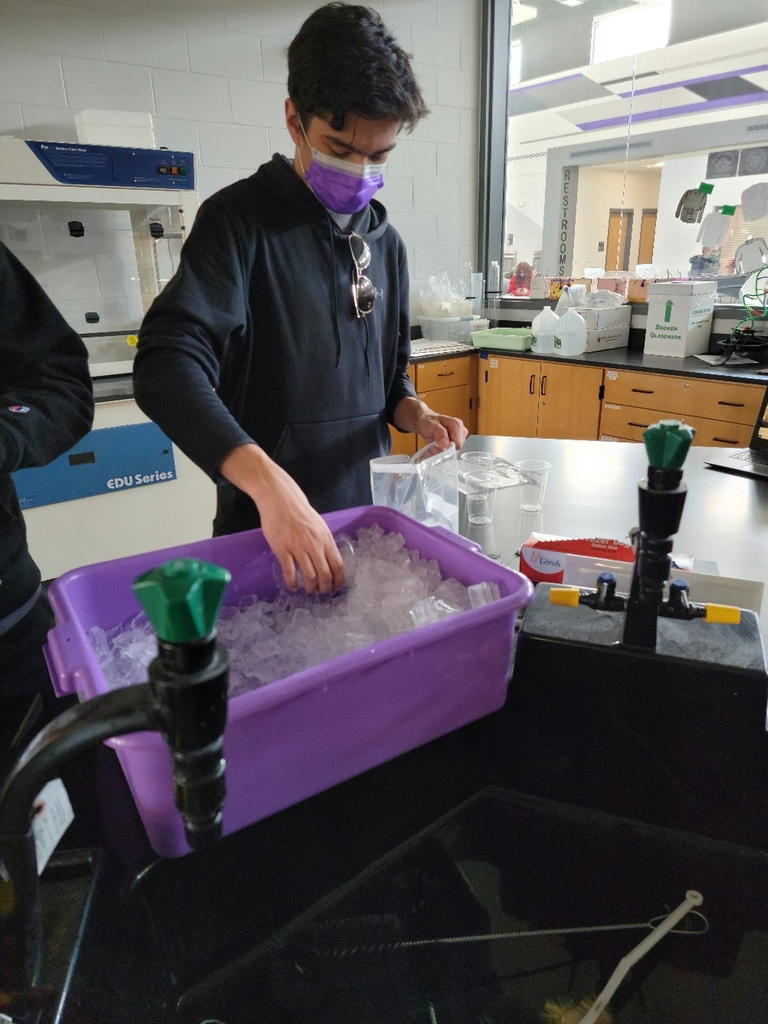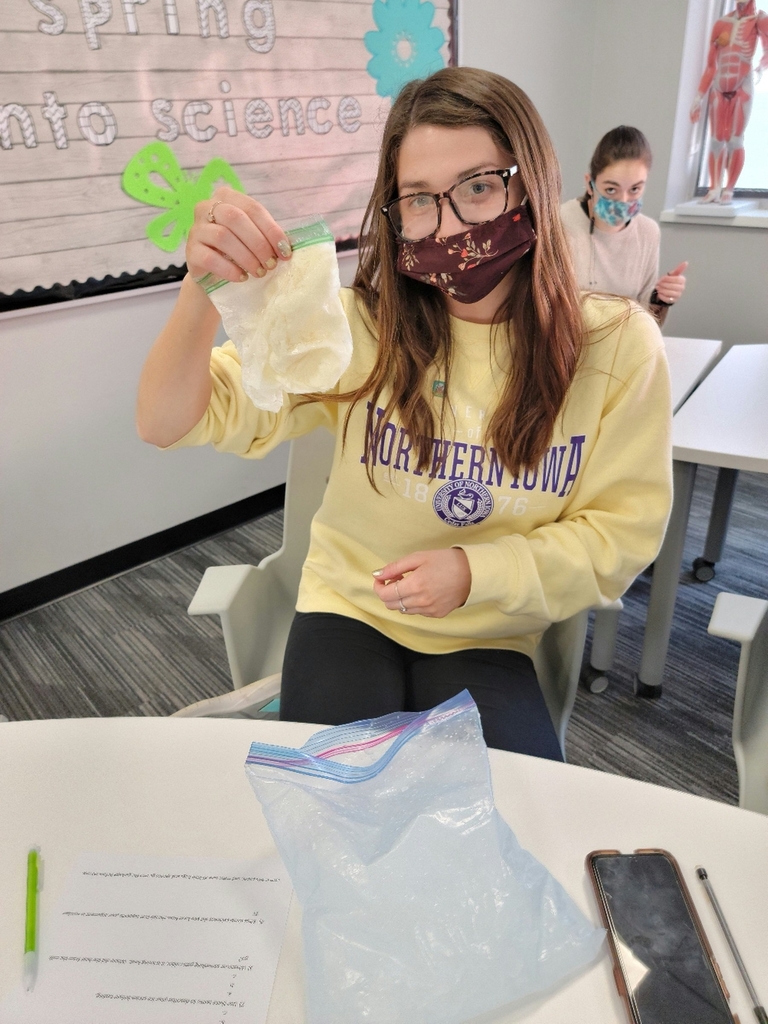 Congratulation to Mercedes DePyper and Ashton Wooten, our 2021 GT & RA Governor's Scholar recipients!! Want to watch the ceremony? Check it out by following this link! The ceremony starts at 1:00 PM
https://www.iahsaa.org/iowa-governors-scholar/
Thanks to the approval from Mr Lewis and support from the board, I (Coach Myers) was able to take a wish for Titan Track to a reality. This wish was shared by the other coaches. 2 short weeks ago, I requested permission to have a long jump pit dug and filled with sand. This last week, Gary Edwards called Tug Helmers to do the job and he dug it in near the west dugout down at the football field area where I had marked it. This morning, Track Coaches Mike Nichols, Chris Olesen, Matt Masters and myself were able to finish it off. We dug in and fastened side lumber and toe boards. It's great to have an actual pit to train our kids! Last night, I had a Varsity Lady Titan try it and she was excited! We have plans in the future to pour runways but it's very usable now to train. Currently, we cover it with exterior plywood to keep the neighborhood cats out of it when it's not in used. Thank you to everyone that supports Titan Track! GTRA Titan Track is awesome!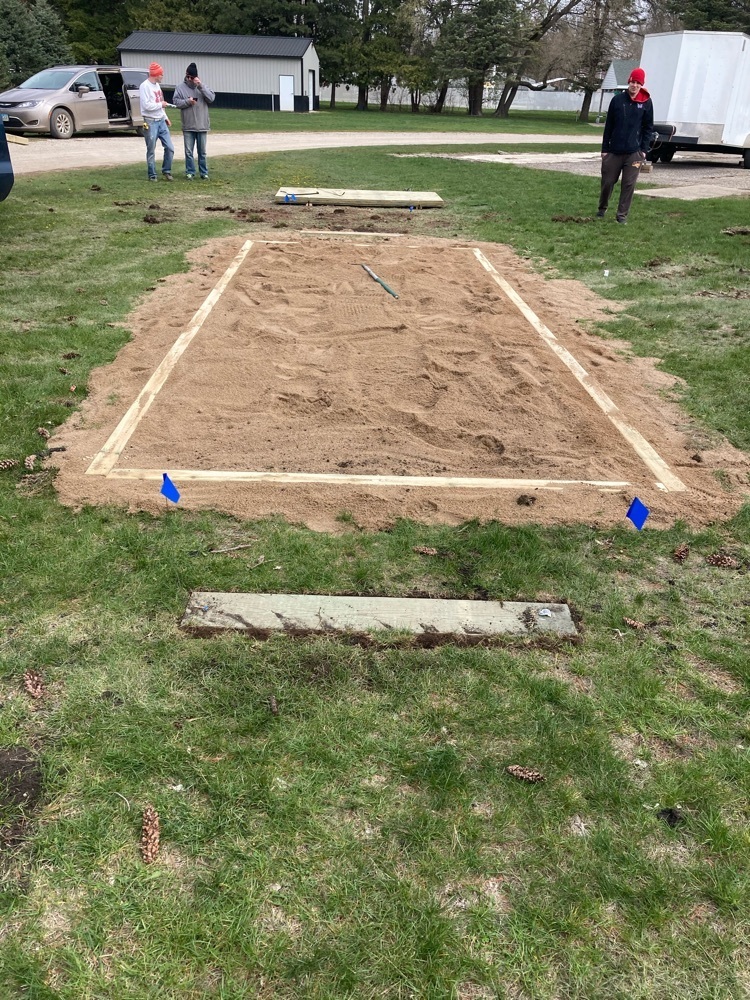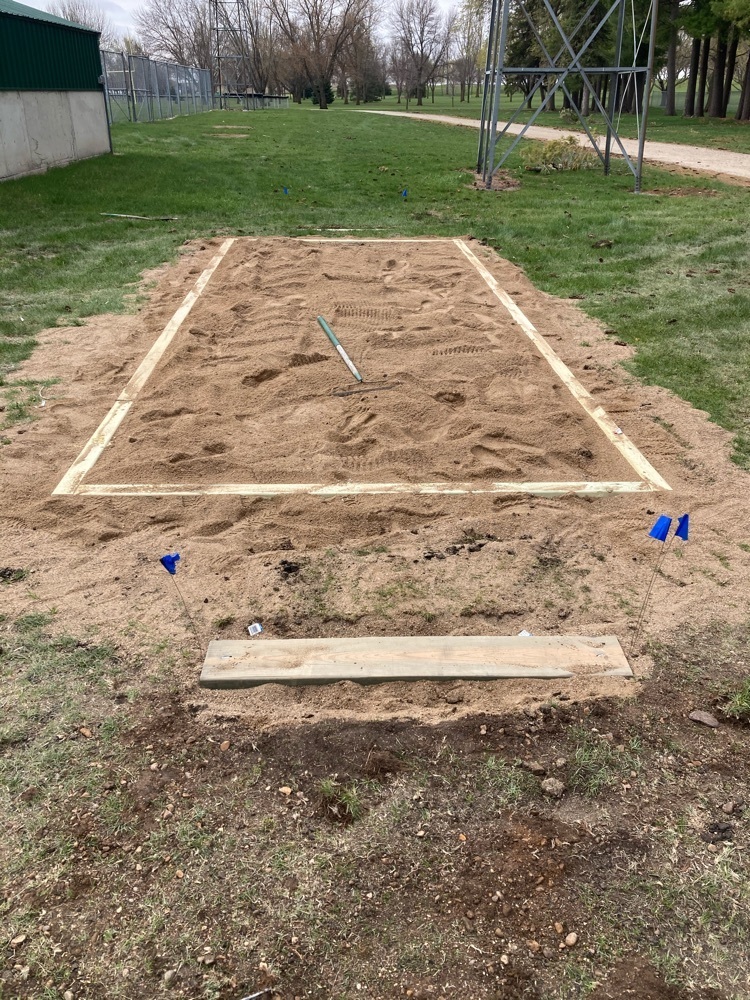 Student in Applied Sewing Techniques and Textiles are busy working on projects of their choosing. Thanks to my friend Amy Miller (joining us from Northern Wisconsin), Quentin Scott received expert instruction in the process of "casting off" his knitting project. Stay tuned for the final product.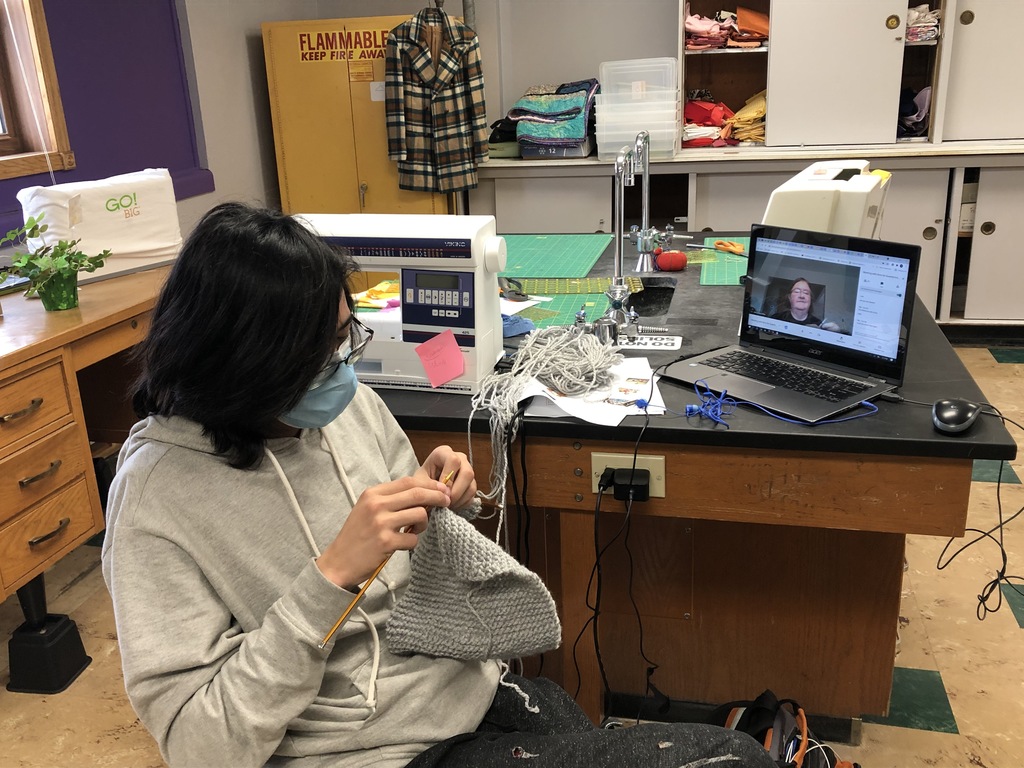 The Hunt for Oxbows team "handed over the keys" to the finished computer model to DNR partner Mike Hawkins. Their work will be credited every time someone uses this model. The Little Sioux River Protective Assoc. will be the first to use this model to make conservation decisions.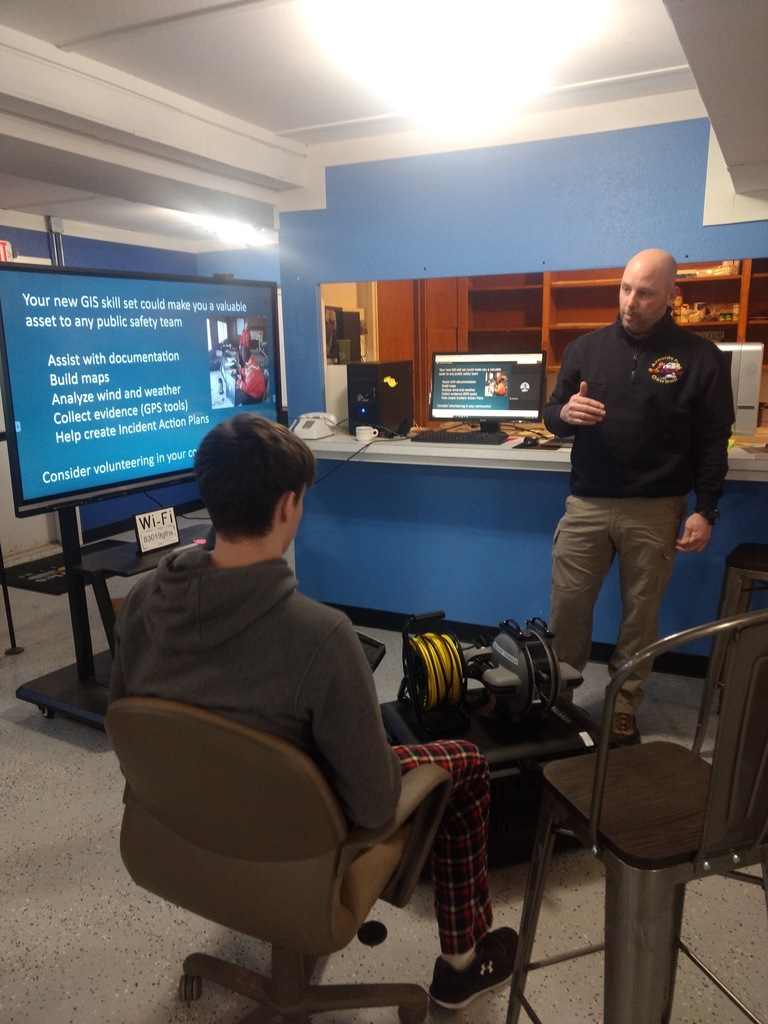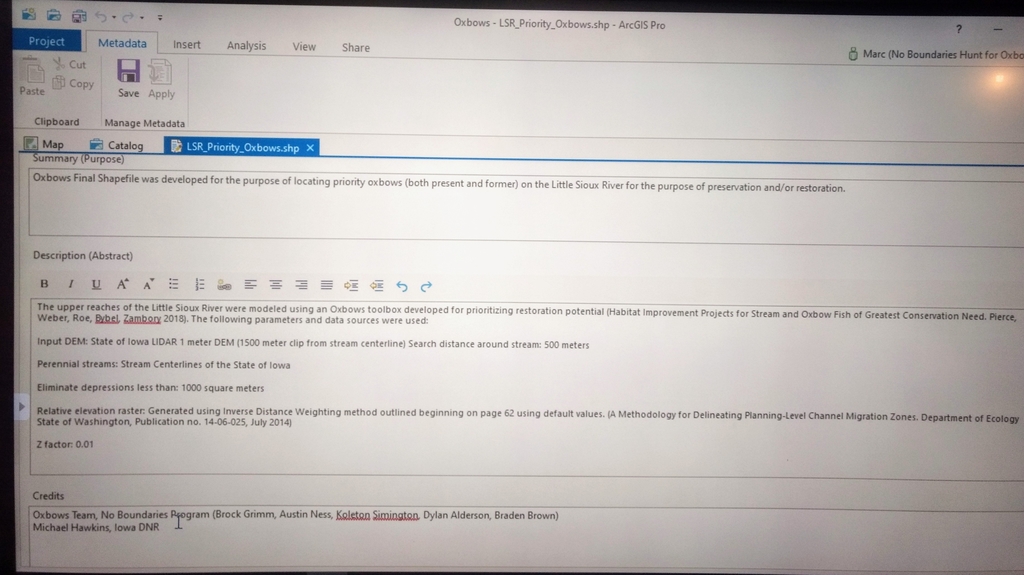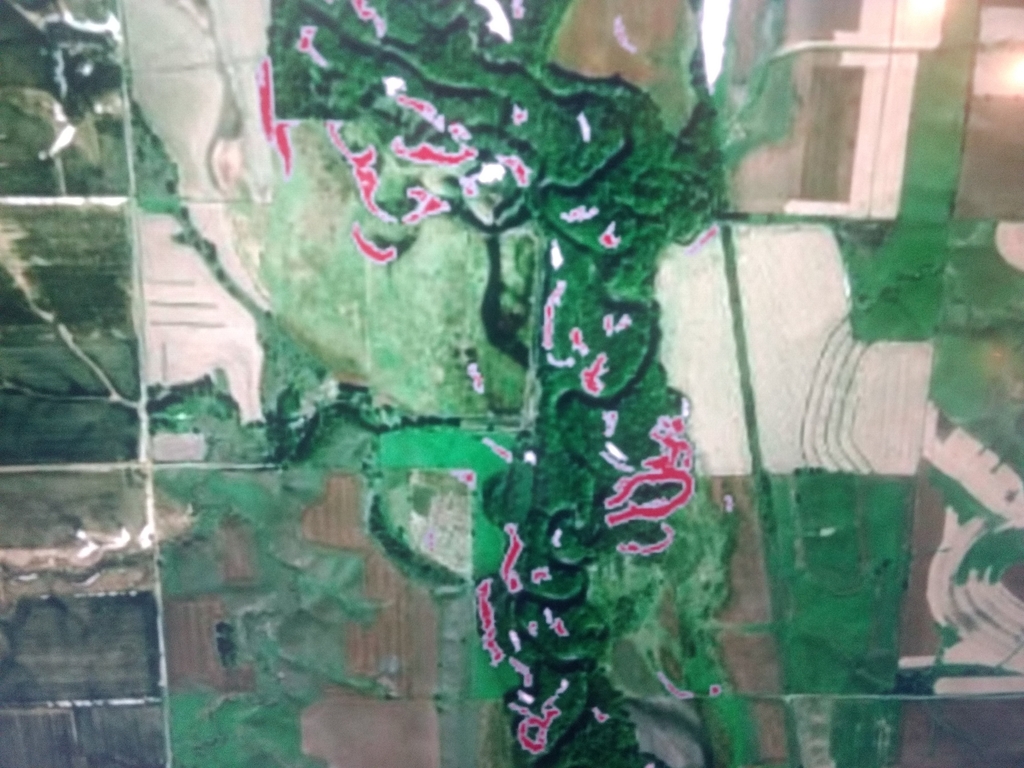 Biology students explored the concepts of codominance and multiple alleles by performing a blood typing lab.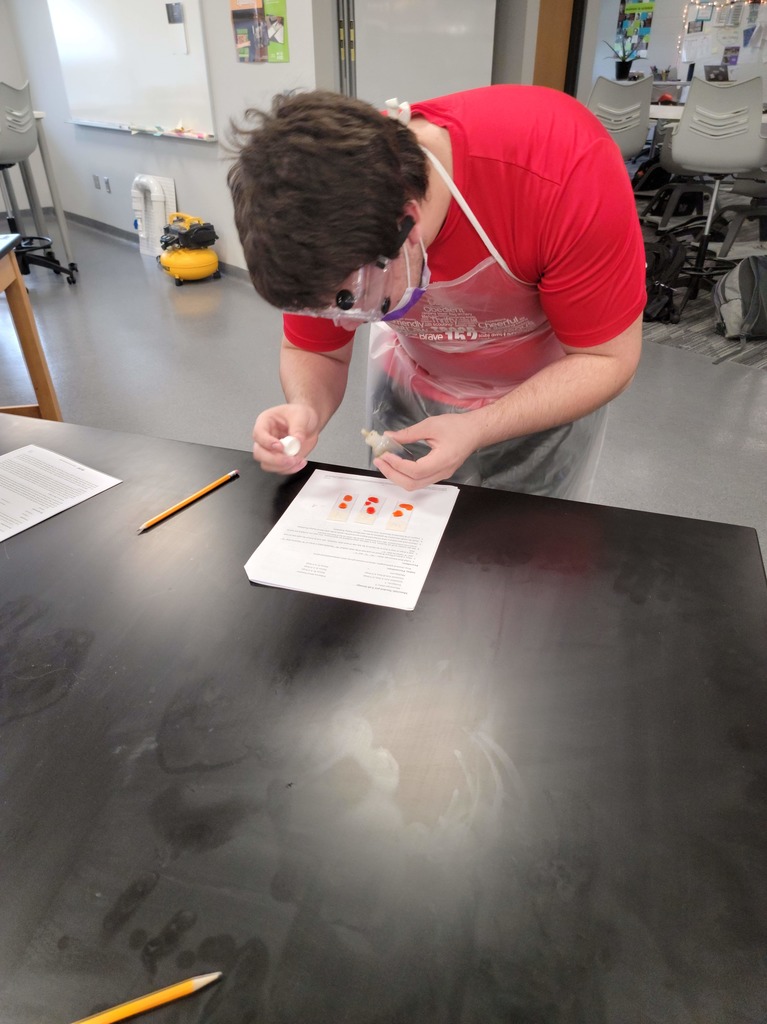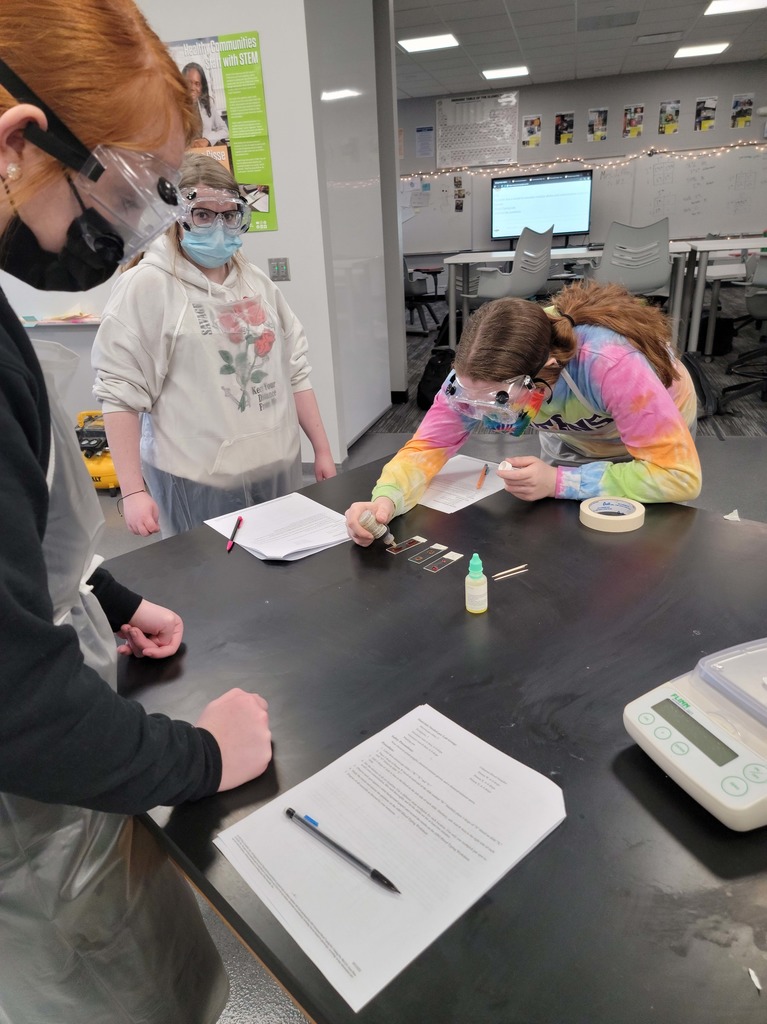 The senior Modern Problems class has again chosen to pick up the school's recycling program this year to combat the large amounts of paper used. Recycle bins are in every classroom and printing area, then regularly collected by the students.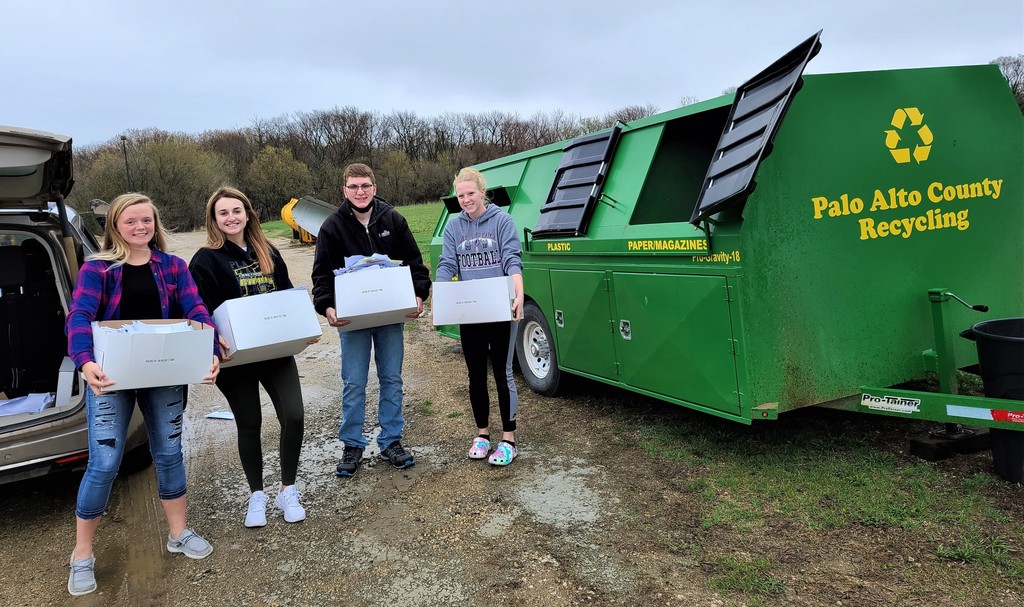 What do do the GTRA Titan Track Teams do when they postpone your track meet due to the cold? We take them back to the Esterville RWC for a water workout! Thanks RWC!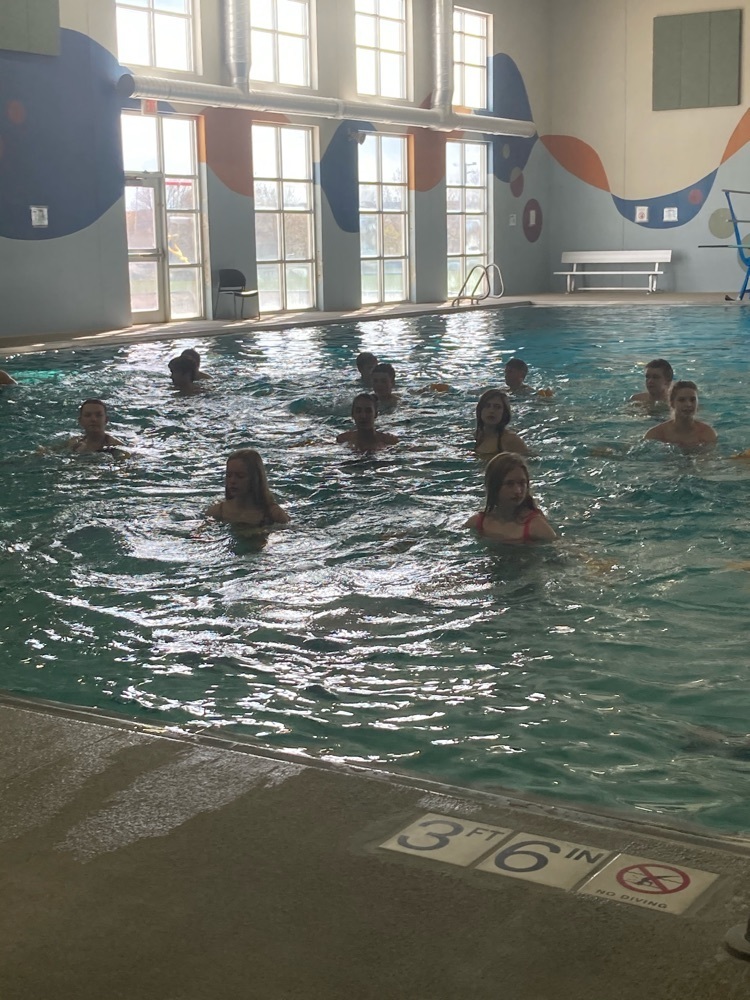 Congratulations to the GTRA Ag Issues team for earning second place at 93rd annual Iowa FFA Conference!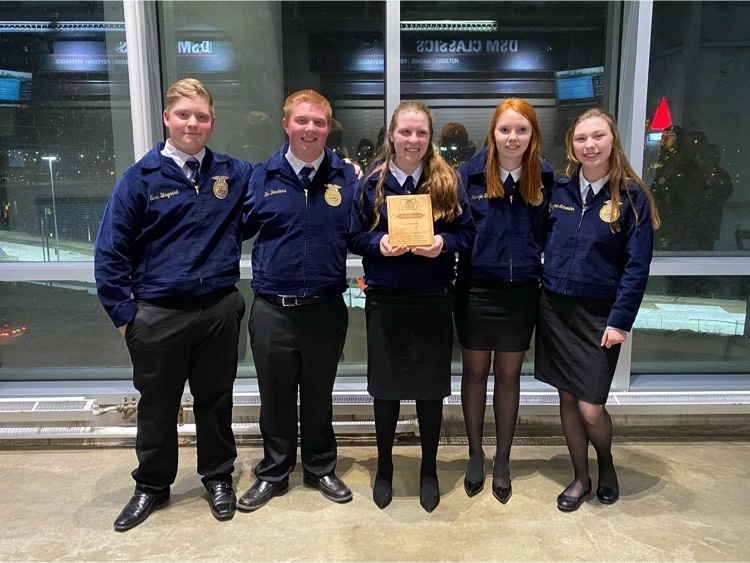 Congratulations to Grace Olesen on earning 4th and a Gold in Radio Broadcasting at State FFA!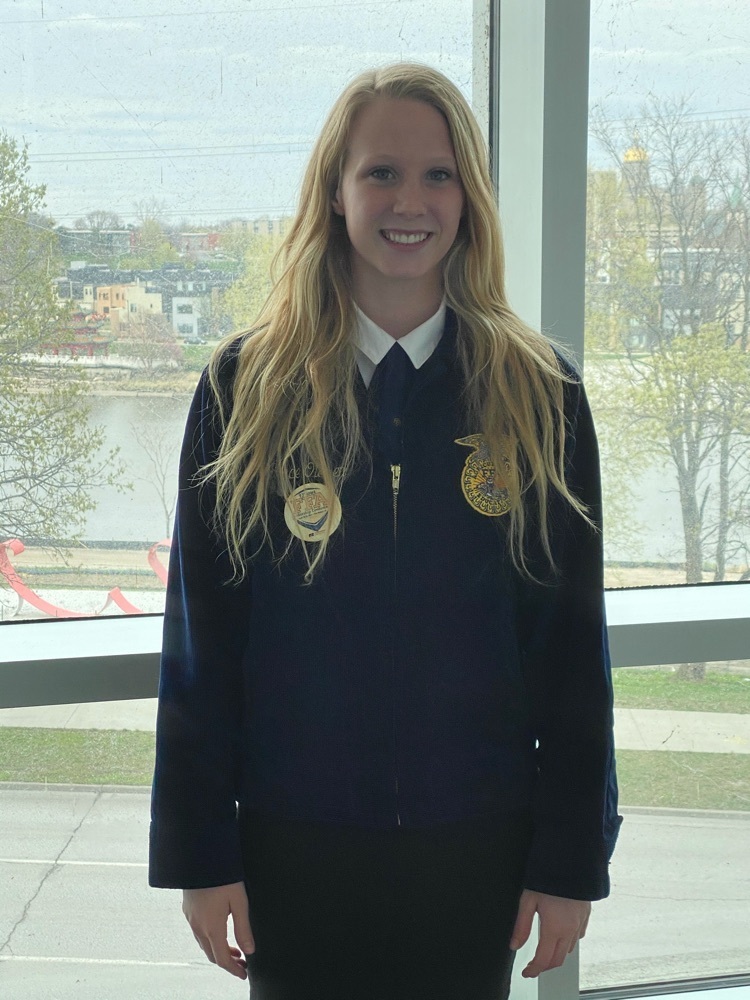 🚨JUST IN 🚨 The Ag Issues team moves onto round 2 of contests today. Out of the top 12 teams in the state, GTRA made the top 4! They competed again at 1:20 and results will be known at tonight's session for both this team and Grace Olesen's results from Radio Broadcasting. CONGRATS!