Your greatness will never be determined by how much you receive today. It will be determined by how much you give. #StudentShoutouts #StaffShoutouts
HS Boys District BB @ Paullina has been postponed to Friday 2/15 @ 6:30. Junior High Basketball with HLP will be postponed to a later date.

To clarify busses, shuttle busses will run at 1:30 and route busses will run at 2:00.
G-T CSD will be dismissing at 1:30 PM today, Thurs., February 14, due to the wind and icy conditions.
And the fun continues at Terril Elementary with Teddy Waddell!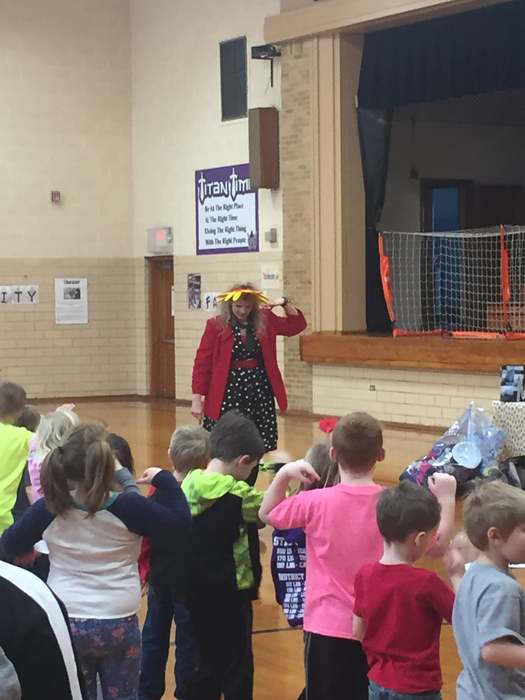 Teddy Waddell teaching us about laughter and the benefits it has along with movement.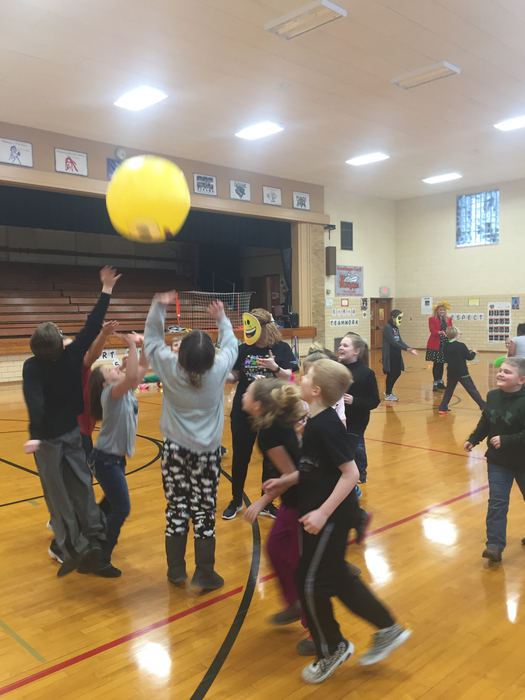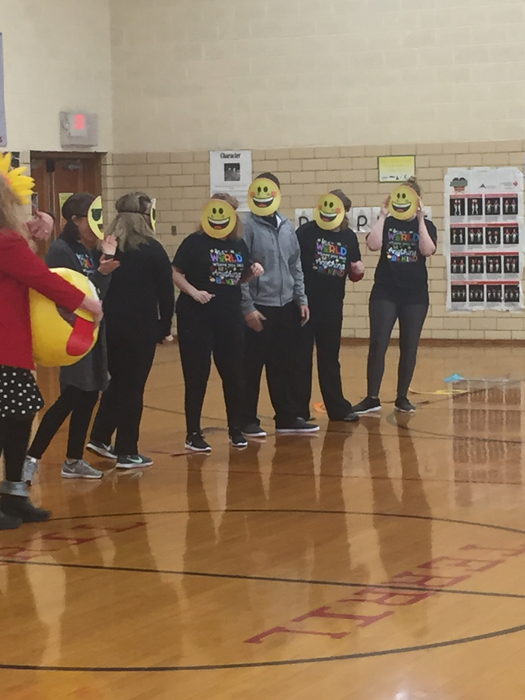 State Wrestling shirts are in! Thank you JKP for the rush in getting these before our fans travel to Des Moines! #TitanNation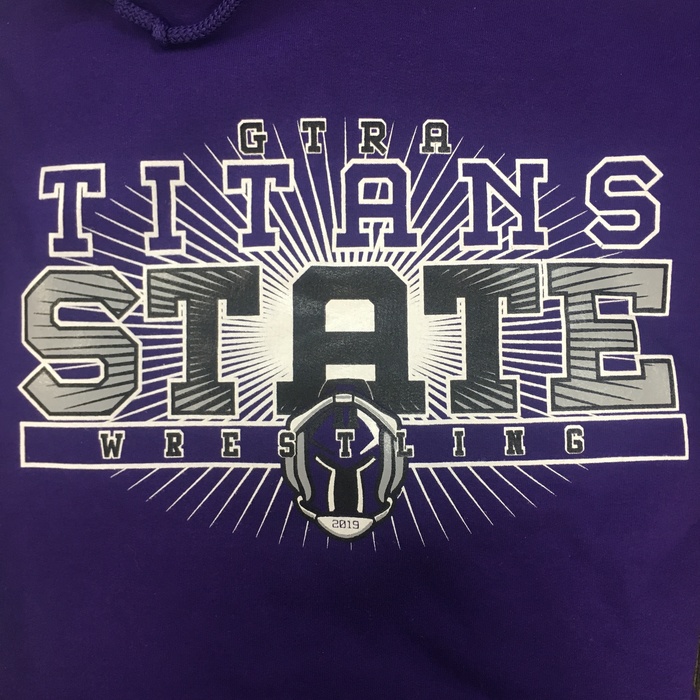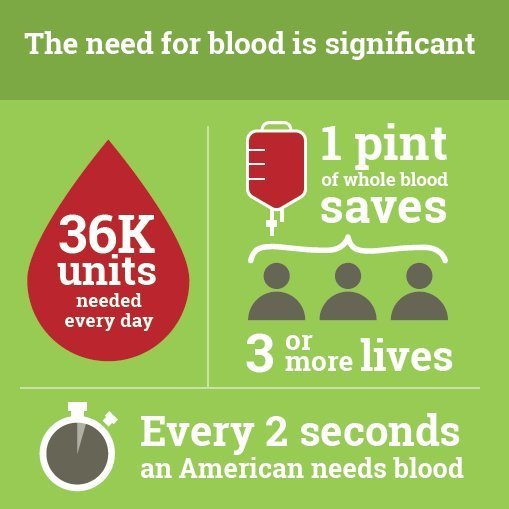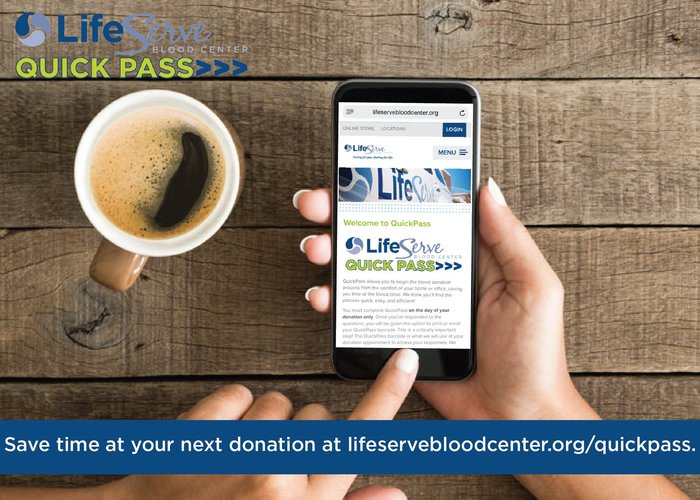 Our Wrestlers are on the road to state! We would like to wish good luck, to Lucas, Treyton and Carter as they compete at the Iowa High School State Wrestling Tournament this weekend! #TITANNATION #STATE #IAWRESTLING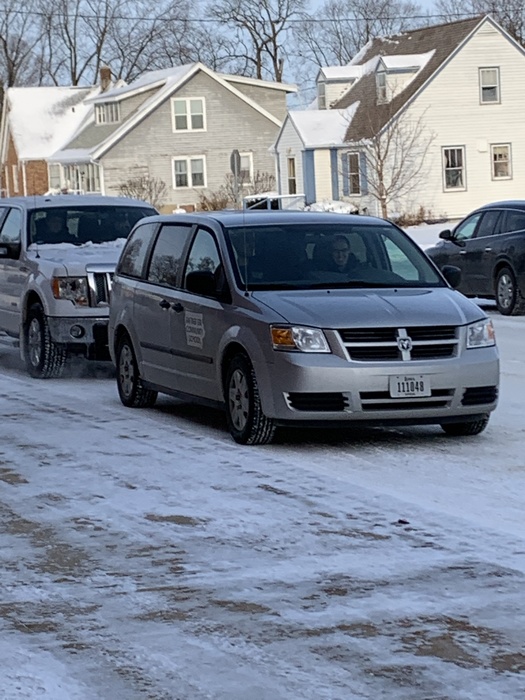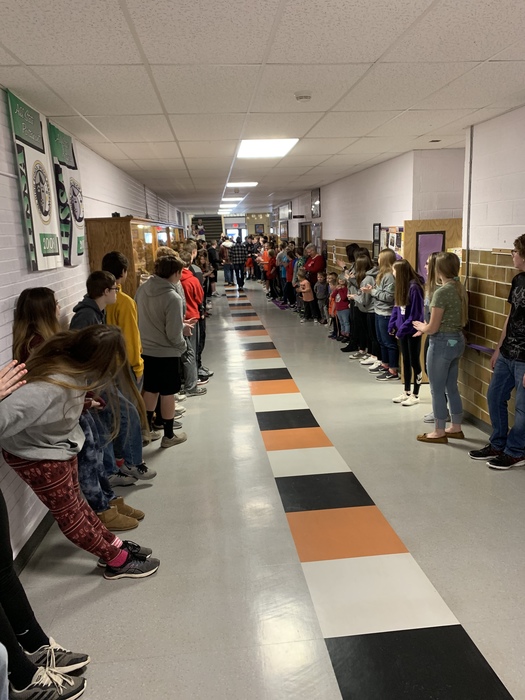 Good Luck to the Lady Titan Basketball Team who will be participating in second round playoff action tonight (2/13). The Titans will take on George Little Rock tonight at George, starting at 7:00 PM. #TITANNATION #GTRABASKETBALL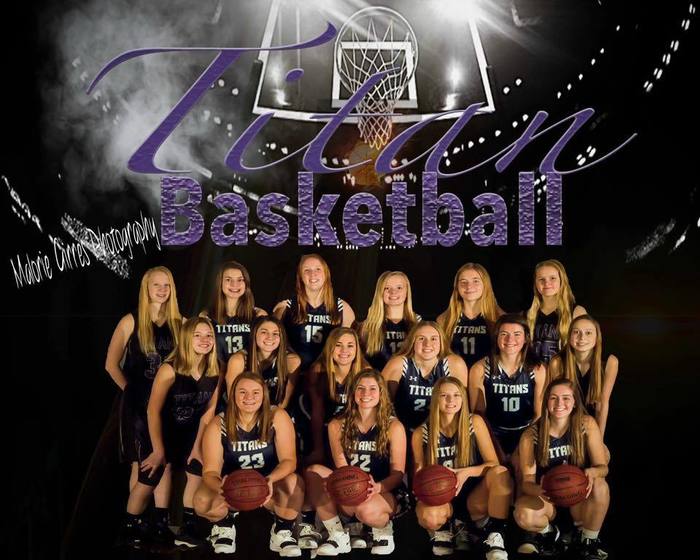 Reminder- there will be no early out today Wednesday, February,13th due to the professional development (No School) on Friday, February, 15th.
Girl's Regional Basketball vs GLR @ George is postponed to Wednesday, February 13. The Joint Board Meeting scheduled for 2/13 is postponed to a later date.
Update: GT CSD will be CLOSED today, Tuesday, February 12th due to inclement weather.
G-T will be 2 Hours Late today, Tuesday, February 12th due to the inclement weather.

Iowa BIG North students shared the unique learning opportunities that will be available to GT/RA, Okoboji, and Spencer students in the fall. Great to have some board members, parents, community members, and businesses join us too!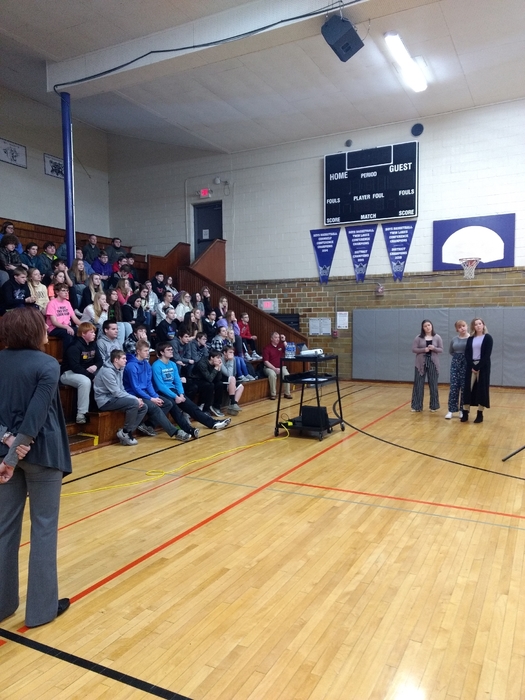 The 8th graders in Mrs. Jungers' English class are experiencing their Career Unit. The students identify jobs they're interested in learning more about. For two weeks, various people come in to speak about their profession. The students listen, take notes, and ask questions.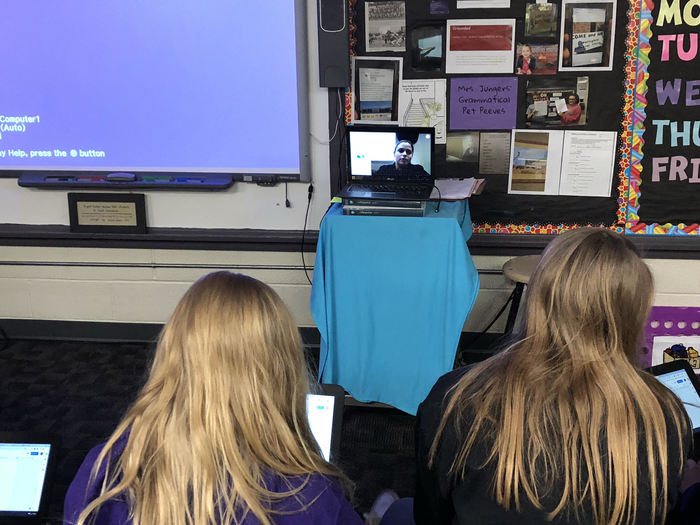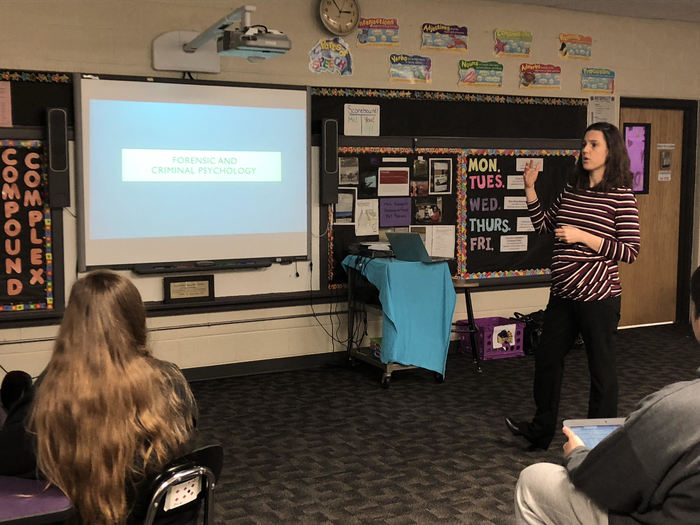 The middle school enjoyed participating in Global School Play Day this past Wednesday. The rules for the day: No electronics. No screens. Socialization and FUN are the goals!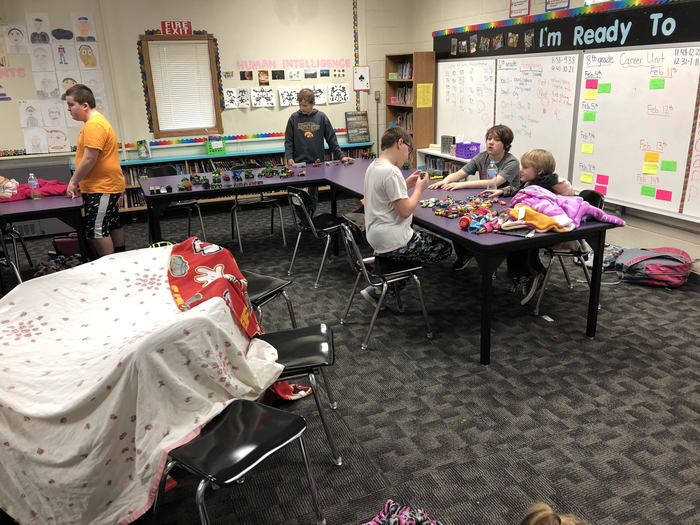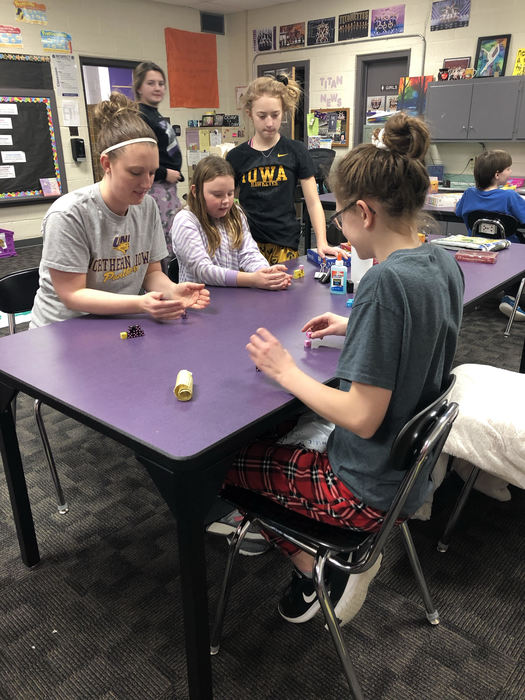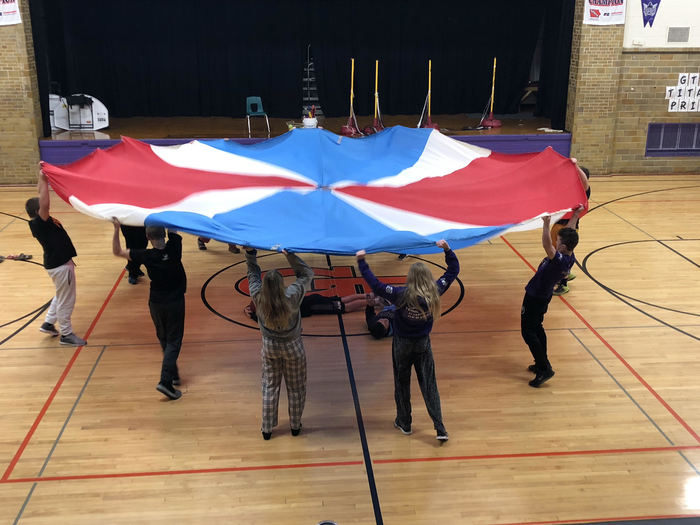 Computer Applications students enjoying a Tech Free Friday in which they must "disconnect" from their phones and laptops for the period. Students played card games, board games and personally interacted with each other.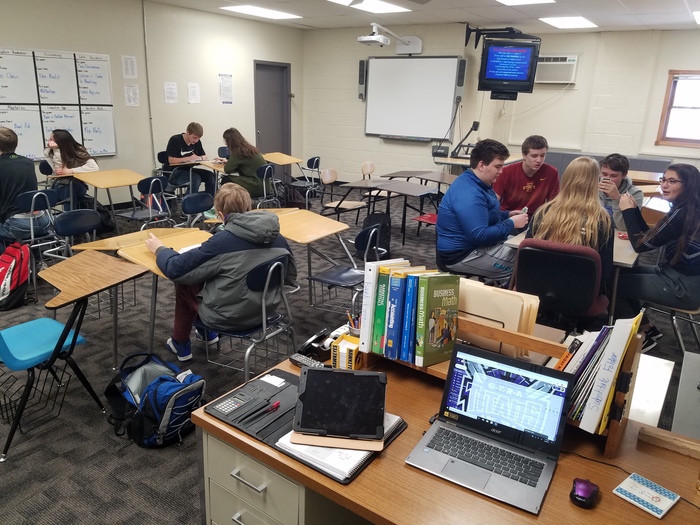 Join us at 11:50 on Feb. 11 at GT HS where Iowa BIG North's group of marketing students will help us explain the unique kind of work-embedded, problem-based learning that GT/RA, Okoboji, and Spencer students will be able to collaborate together on starting next Fall.